FRIDAY FAVOURITES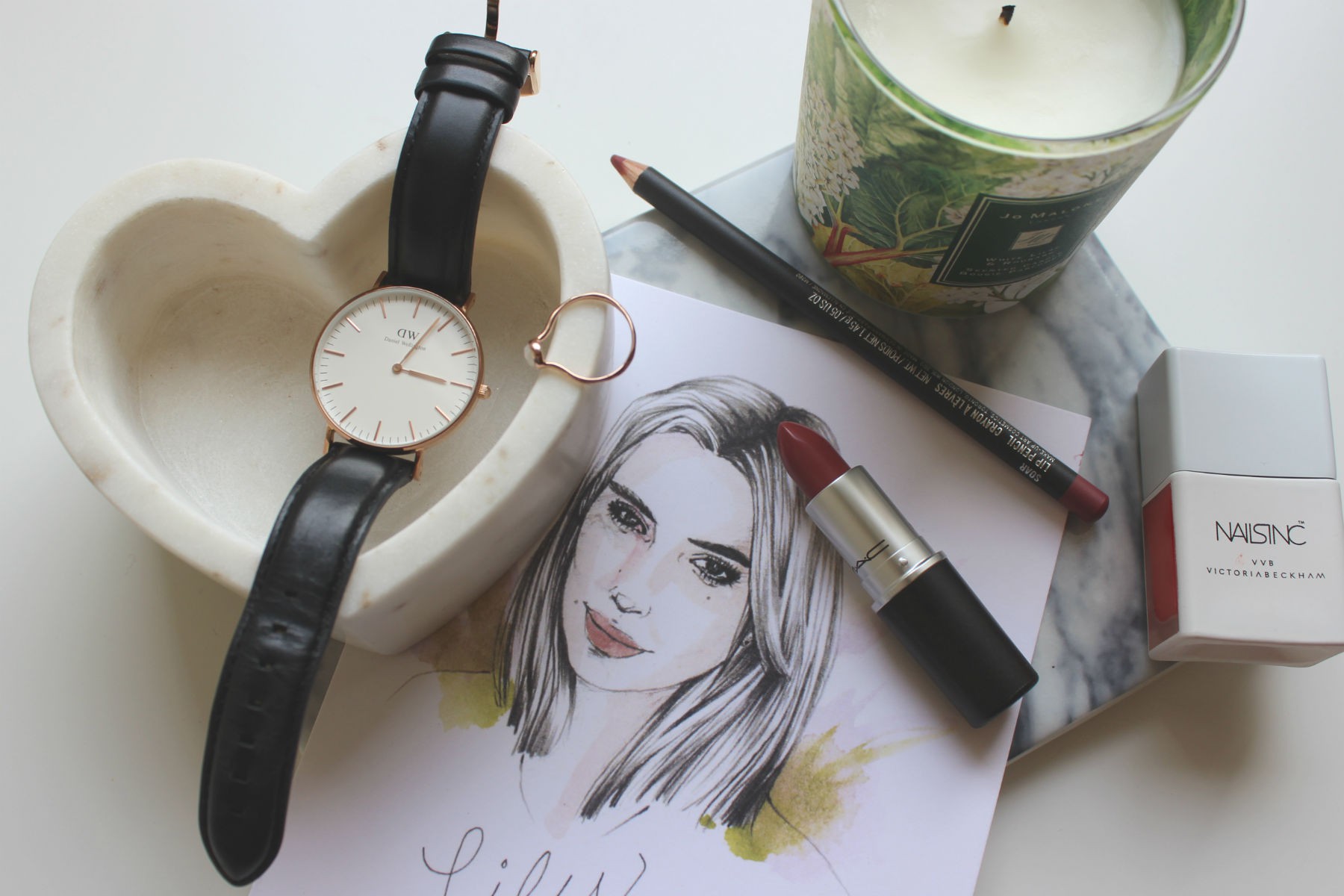 It's finally Friday and before the weekend rolls in I wanted to highlight some bits and pieces that I've been loving recently. A bit like a mid-month favourites!
I used to wear my Acurist watch religiously until I got this beautiful, very similar watch from Daniel Wellington. It's black and rose gold with quite a large, flat face. It's light and comfortable on the wrist and I think it looks really classy. I love grandpa style watches and this one is grandpa-chic.
If you've been watching my vlogs you'll know about my search for MAC Soar lip liner… it was a long one! I finally found it in Selfridges and purchased it along with Mehr lipstick. They match perfectly together and with the matte lipstick on top they are incredibly long lasting. It's hard to describe the shade, like a muted rosy/nude. If you want to see it in action, check out this vlog.
After meeting Lisa Eldridge and seeing the beautiful polish she was rocking, I have really been enjoying wearing red/orange nails. This Nails Inc and Victoria Beckham collaboration polish is gorgeous and I've spoken about it previously here. It's perfect for when you're wearing all monochrome and it looks incredibly classy.
Finally, the new Jo Malone charity candle White Lilac & Rhubarb. Not only does part of the proceeds go to charity, but it's a gorgeous scent that I've loved burning in my office. It's floral and fruity… and well, it smells great.
So what are you guys loving mid-month?