VICTORIA BECKHAM DOES BEAUTY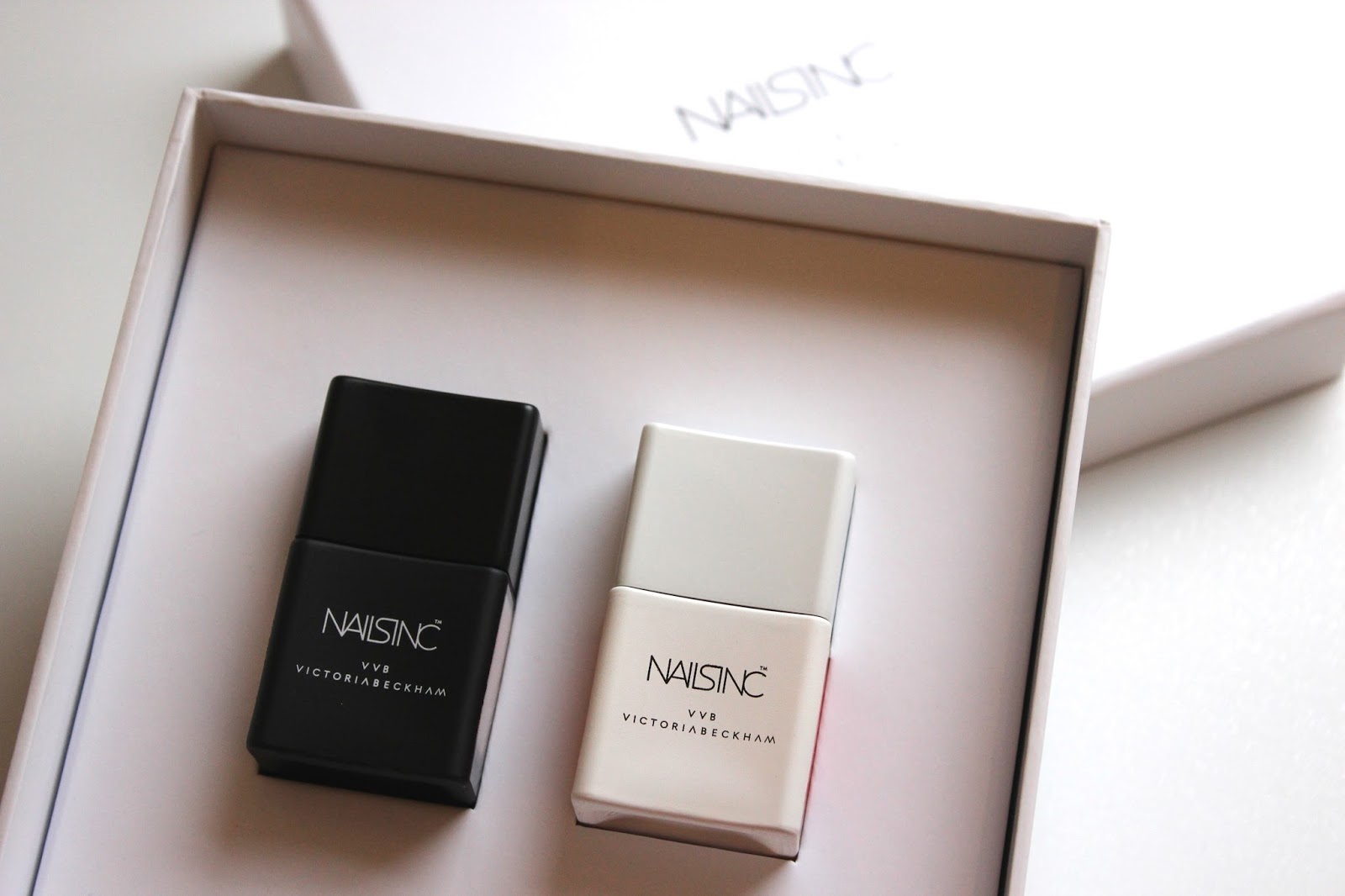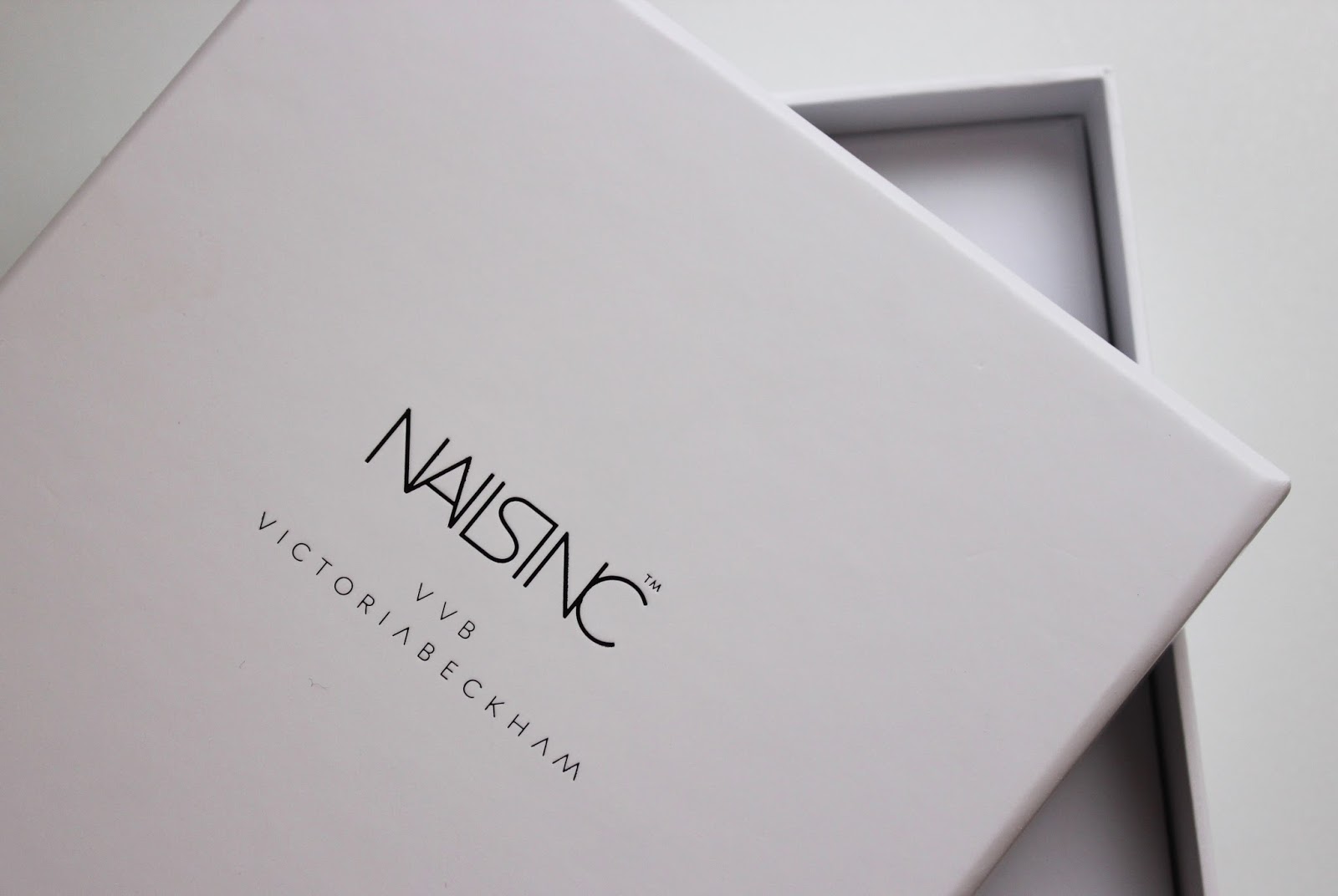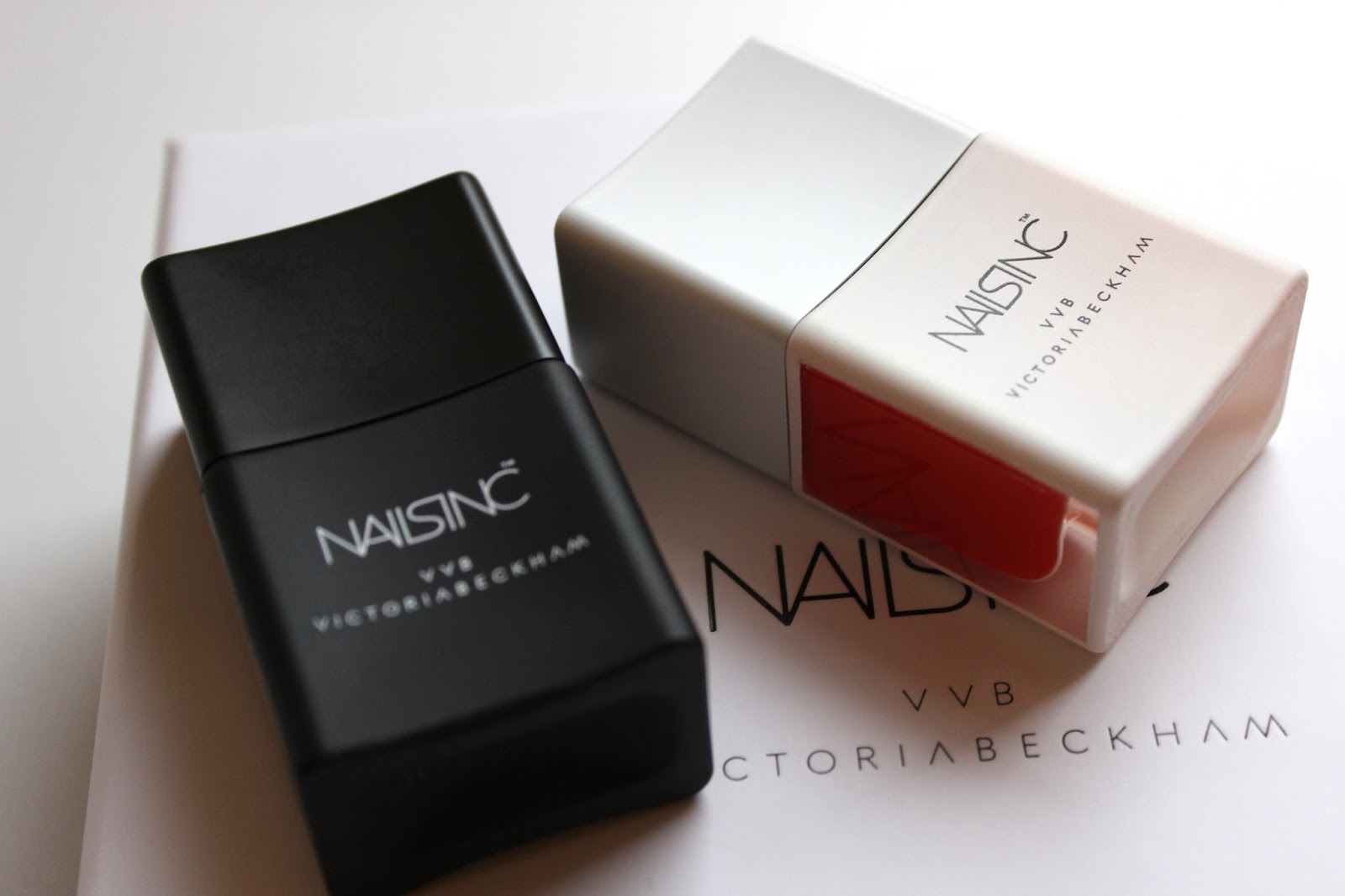 For her first real dip in the beauty pond, Victoria Beckham has launched a limited edition nail polish duo with British brand Nails Inc. It's a perfect fit and together they've created Judo Red and Bamboo White, a subtle incorporation of the Japanese elements in her Spring Summer 2015 collection.
Both polishes use the Stretch-To-Fit
formulation
and Bamboo extract with silica. The new Nails Inc bottle design is already gorgeous with a concave square look and heavy detachable lid, but for this collection they've taken an extra step and made a matte black and white finish with clear sides to peek in at the polish inside.
The formulation feels great on the nails, one coat was almost opaque and two coats gave a gorgeous glossy, smooth finish. The stretch-to-fit technology gives it an almost elastic texture, making it easier to apply and the bamboo extract helps the nails to regain natural shine, reduces ridges and apparently helps with nail growth!
Judo Red is an elegant summer orange. I love orange on nails and this one is already a firm favourite. Bamboo White is a really interesting choice for a duo so I'm assuming it's a shade Victoria likes to wear on her nails. It's a creamy white that's far from the tipex nail look and more like a soft nude that goes with any outfit. I actually really like it!
The Victoria Beckham duo is something very special for Nails Inc and so every duo purchased will come in the branded white box and matching bag. The duo is £25 and is available online from tomorrow 8th December and available globally from February.