FOR THE BROWN EYED GIRLS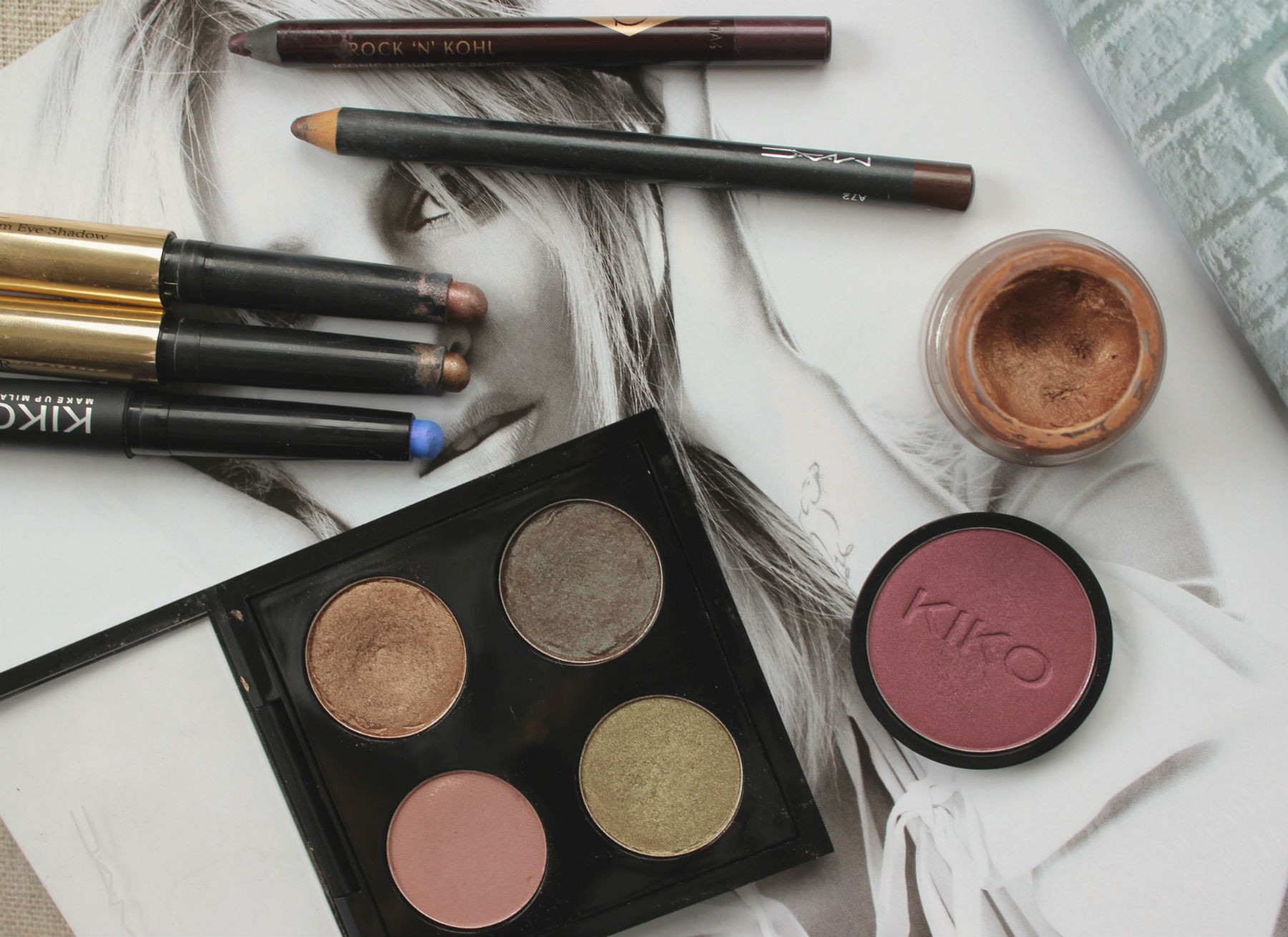 I'd say brown is the most boring out of all the eye colours – sorry, it's true. It's harder to use your eyes as a focus point in your makeup when they're dark brown, those with lighter hazel eyes have an easier job but if you have my eye colour you'll know what I mean. Showing off your eye colour may be harder with brown eyes but it's not impossible and in today's post I'm going to recommend my favourite eye products that really compliment chocolate brown eyes.
Brown on brown is really easy to wear and if you find the right brown to compliment your eye shade it can look really sultry and sophisticated. MAC Teddy is a gorgeous deep brown eyeliner that looks great smudged along the lash line. The By Terry Ombre Blackstar in Bronze Moon is a really pretty, shimmery bronze that works nicely all over the lid and taken quite thick under the eye. MAC Woodwinked is one of my most used MAC shadows, especially for nights out. The gold and bronze shimmer really catches the light and this shadow has one of the most buttery formulations I've tried. Estee Lauder's stay in place shadow paint in Chained is my favourite cream shadow as it has a strong orange tint to it that warms up your makeup look and adds a bit of Olsen grunge.
Purples and greens are always a good place to start when you want to wear more colour. They work really nicely with brown eyes, so again it's just about finding the right shades to suit your brown eyes. The By Terry Ombre Blackstar Misty Rock is a pinky/purple shadow with silver shimmer, which isn't usually something I'd go for but it gives an amazing 'wet' look to the lid that's so unique. MAC's Quarry is the perfect crease colour which can be worn with neutral browns and works nicely under the eye too. The Kiko shadow in 233 is the most purple I've every tried but adding just a bit of this into the outer corner of the eye adds something a bit smokey as an alternative to brown or black. I've nearly come to the end of my Charlotte Tilbury Elizabeth Violet eyeliner, it's by far my favourite and most worn! It's almost an aubergine colour so it gives the same effect as a brown but with a slight purple tint that really flatters my brown eyes.
My two green picks come from MAC, Sumptuous Olive for something easy to wear all over the lid during the day and Club for an intense smokey eye, the one shadow that does it all and blends out into a deep brown. If you want to be a bit adventurous, I found the Kiko shadow stick in 31 really flattered my brown eyes, but you can read more about that one here.
So we may not have piercing blue or green eyes but brown eyes can look great too, you just need to play around with the colour wheel. Let me know if you give any of these a go and how you get on!
Thanks to Ida for requesting this post. If you would also like to request a post, please submit your idea here.