ANOTHER LOOK AT CHARLOTTE TILBURY MAKEUP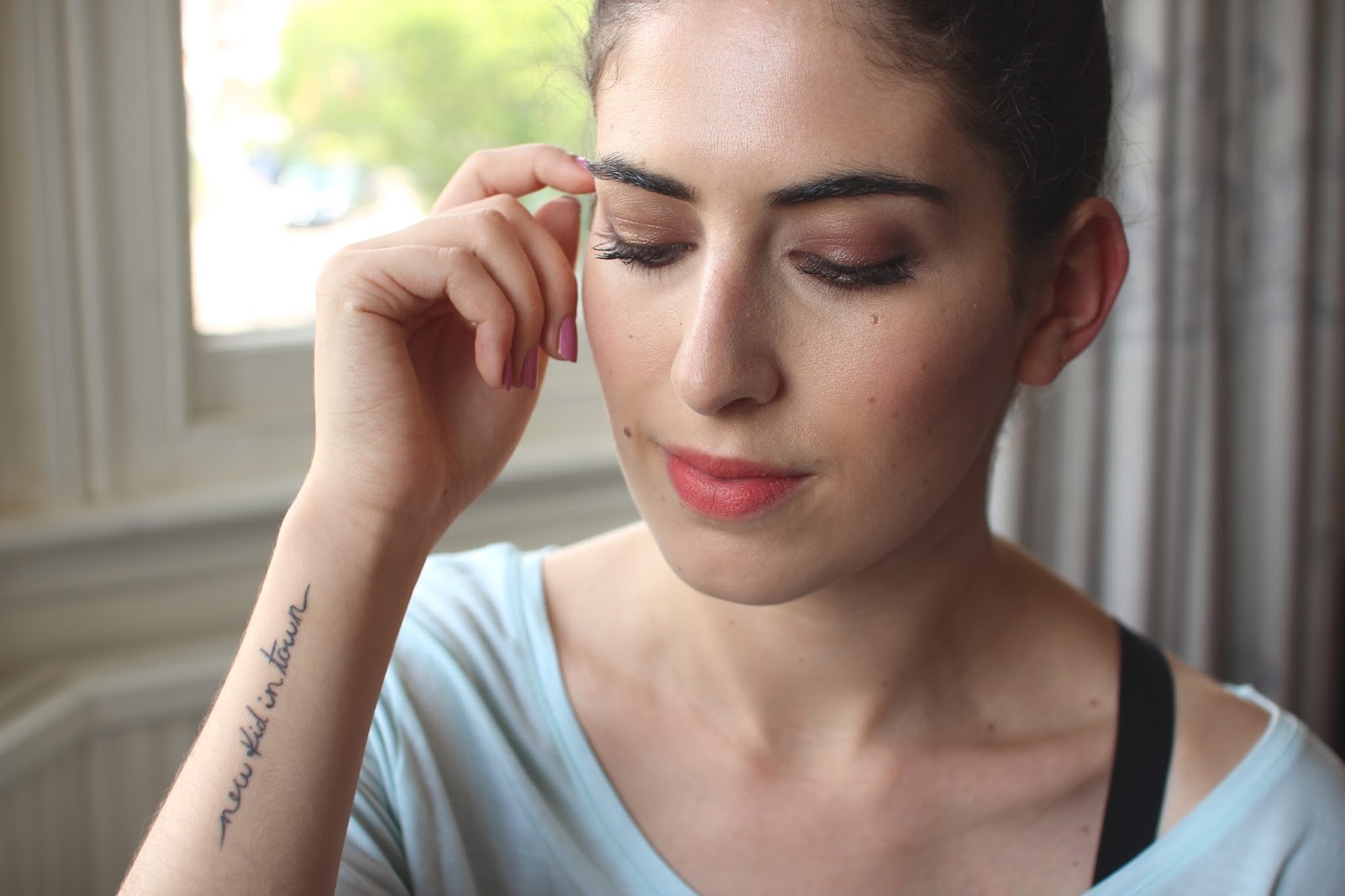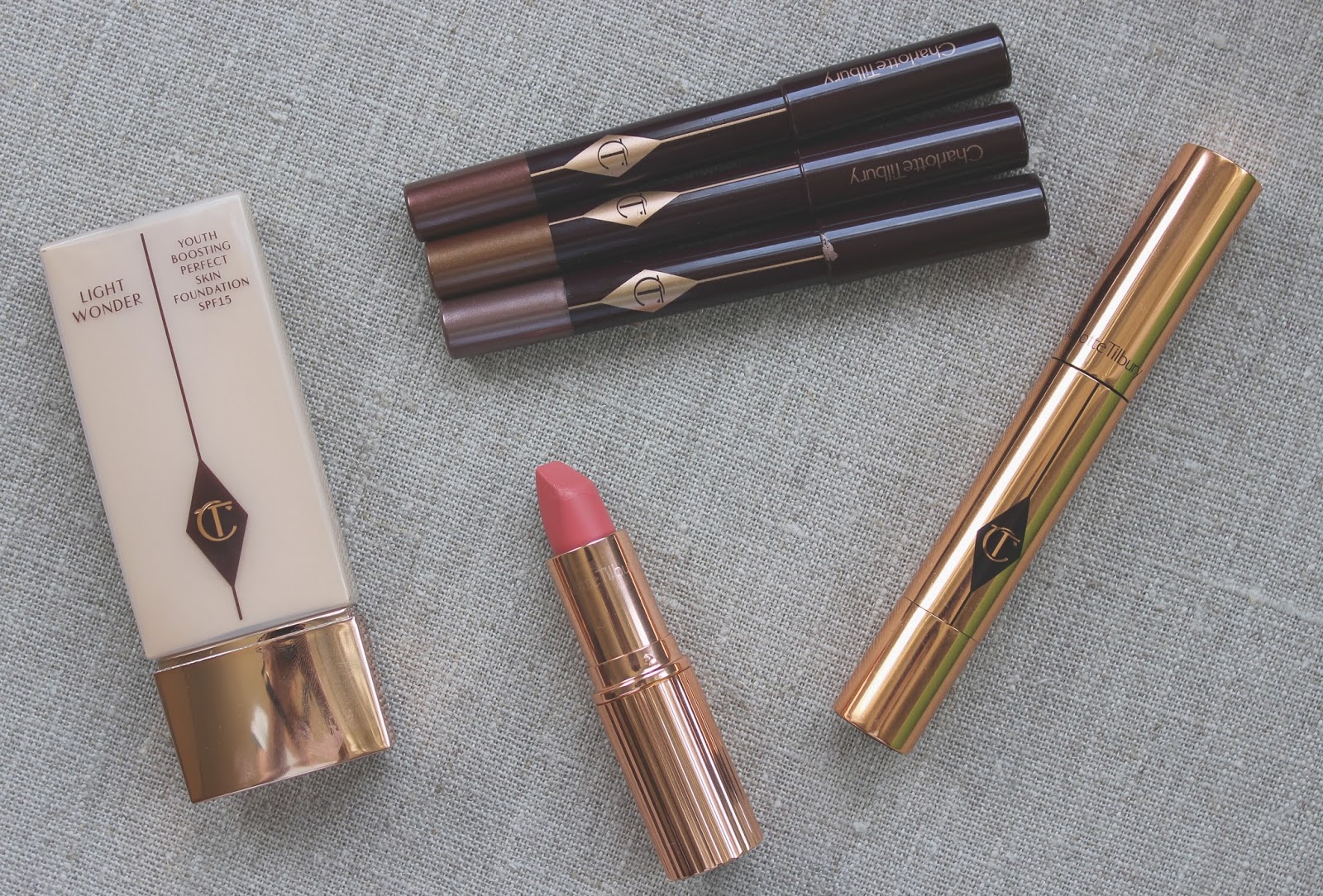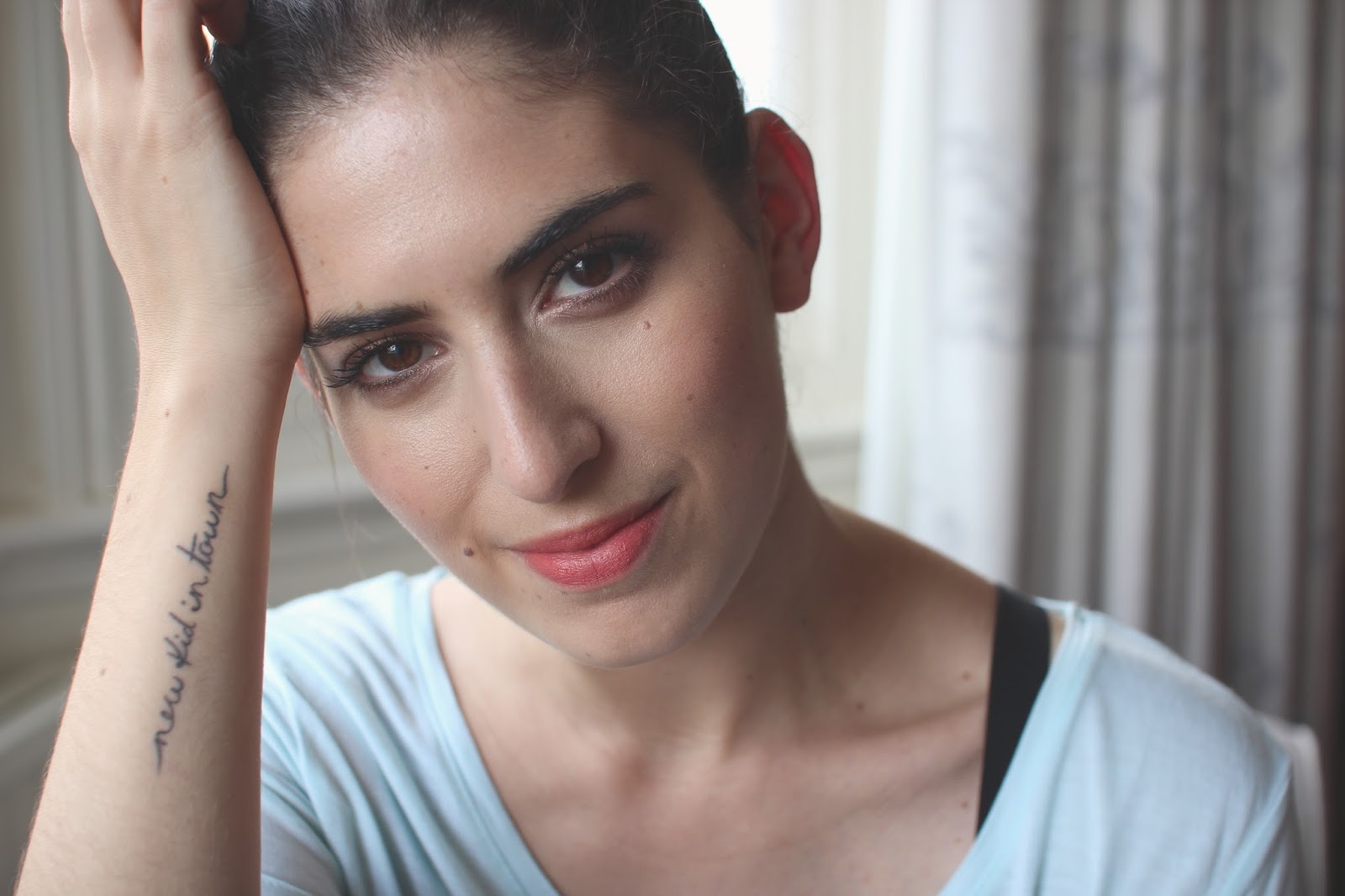 I haven't really spoken about Charlotte Tilbury since this post on her Dolce Vita look. She's such an inspirational person and a joy to be around. Last time I saw her she was literally about to give birth but still looked incredible and was happy to sit and chat about beauty for hours. Her passion and drive is ridiculous and her range really reflects that. I recently got my hands on some of her best-sellers and one of her new launches so I thought I'd give you guys the low-down…
First up, her Light Wonder foundation. She calls it the "youth boosting perfect skin foundation" and it is supposed to illuminate, hydrate, smooth and minimise pores. You have to shake it up before applying and it really reminds me of the Chanel Vitalumiere Aqua, not just for this reason. I have shade 3 and I like to apply it with my fingers and the finish is beautiful. It's breathable, fresh, dewy but with a really nice medium coverage. The packaging is perfect and this has shot up my list of favourite foundations after just a few uses. It really does illuminate the skin and add light in all the right places.
Now onto her Colour Chameleons and I have wanted to try these for so long. I have the shades Amber Haze (worn above), Bronzed Garnet and Dark Pearl. These are super easy to apply as they're creamy but once blended in they set in place and don't move around the lid. The shades are nice and shimmery so they flatter the eye for day or night. The best thing about these is how easy it is to pick a shade to suit you. Each pencil is recommended for a different eye colour so if you're not sure then it's easy to pick the right shade.
The Retoucher concealer stick is also a very well-known Charlotte Tilbury product and has a similar idea to the YSL Touche Eclat. I find this one to have better coverage though so you are able to use it as a concealer and a highlight. It's lovely for the under eye area and blends in well with a finger or a brush and doesn't crease throughout the day. The added light under my eyes looks really fresh and brightens up the whole makeup look.
Finally, a sneak peak at her new launch called Matte Revolution. She's created a new kind of matte lipstick that instead of being chalky and drying is light enhancing, moisturising and comfortable to wear. I'm wearing the Sexy Sienna shade, created with Sienna Miller in mind. The '3D glowing pigments' give the beautiful dimension, the papaya and orchid ingredients give it that nice feeling on the lips and the square angled bullet makes it just that little bit easier to apply without a brush. These are out in September and will be £23 so you'll have to be patient, but it'll be worth the wait!
So what's on your Charlotte Tilbury wish list?
SHOP THE POST