FINDING YOUR MATERNITY STYLE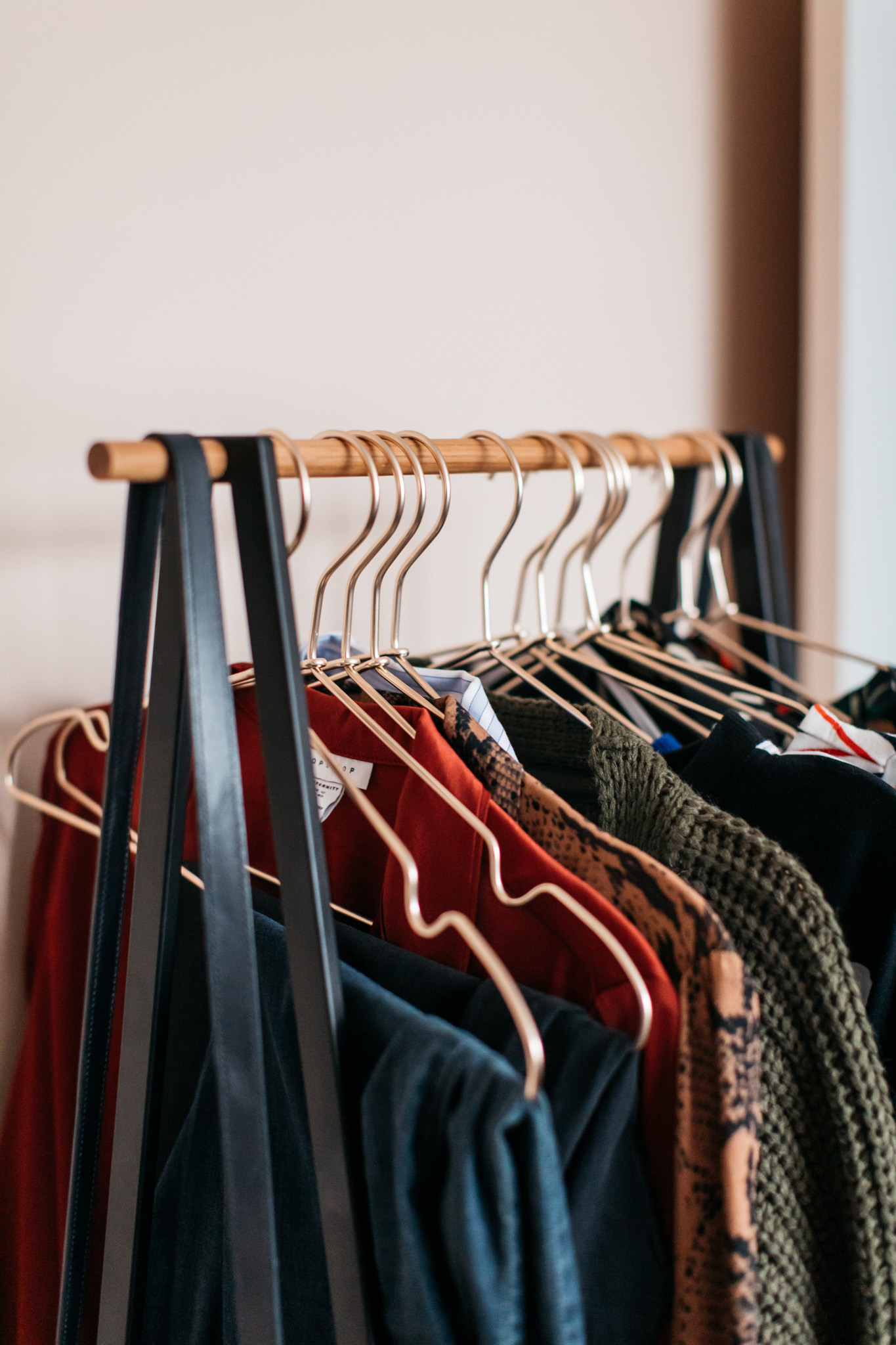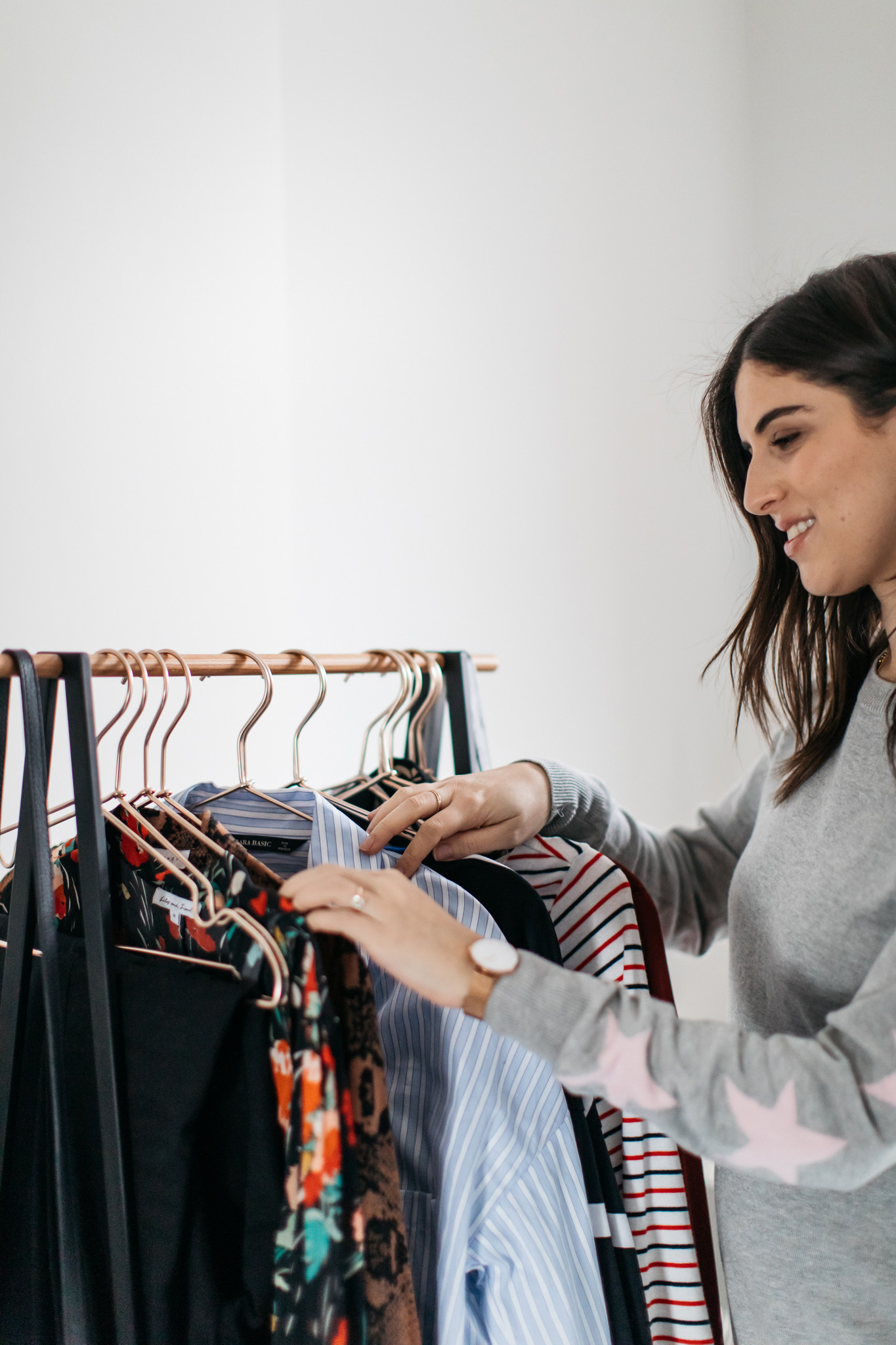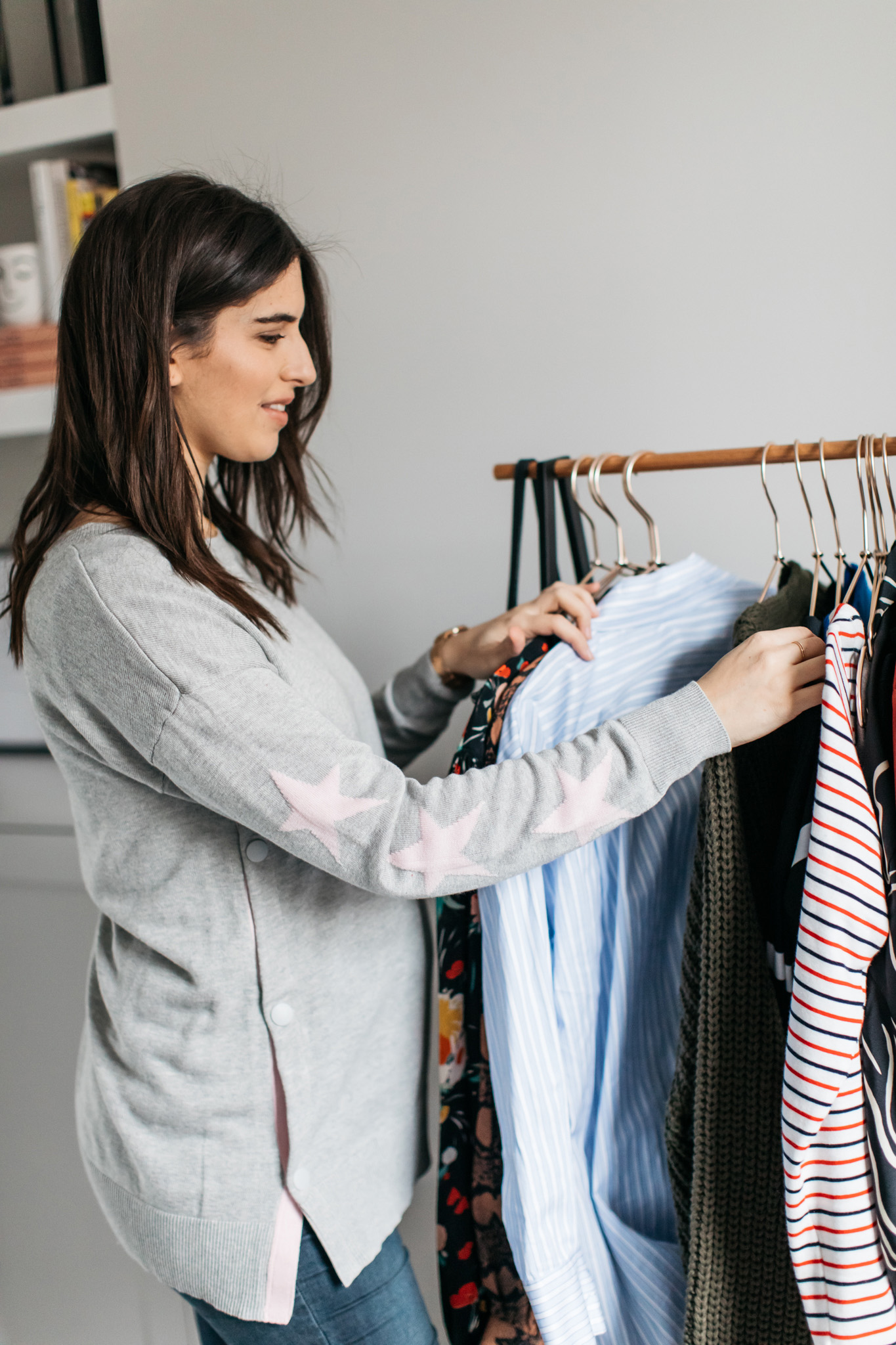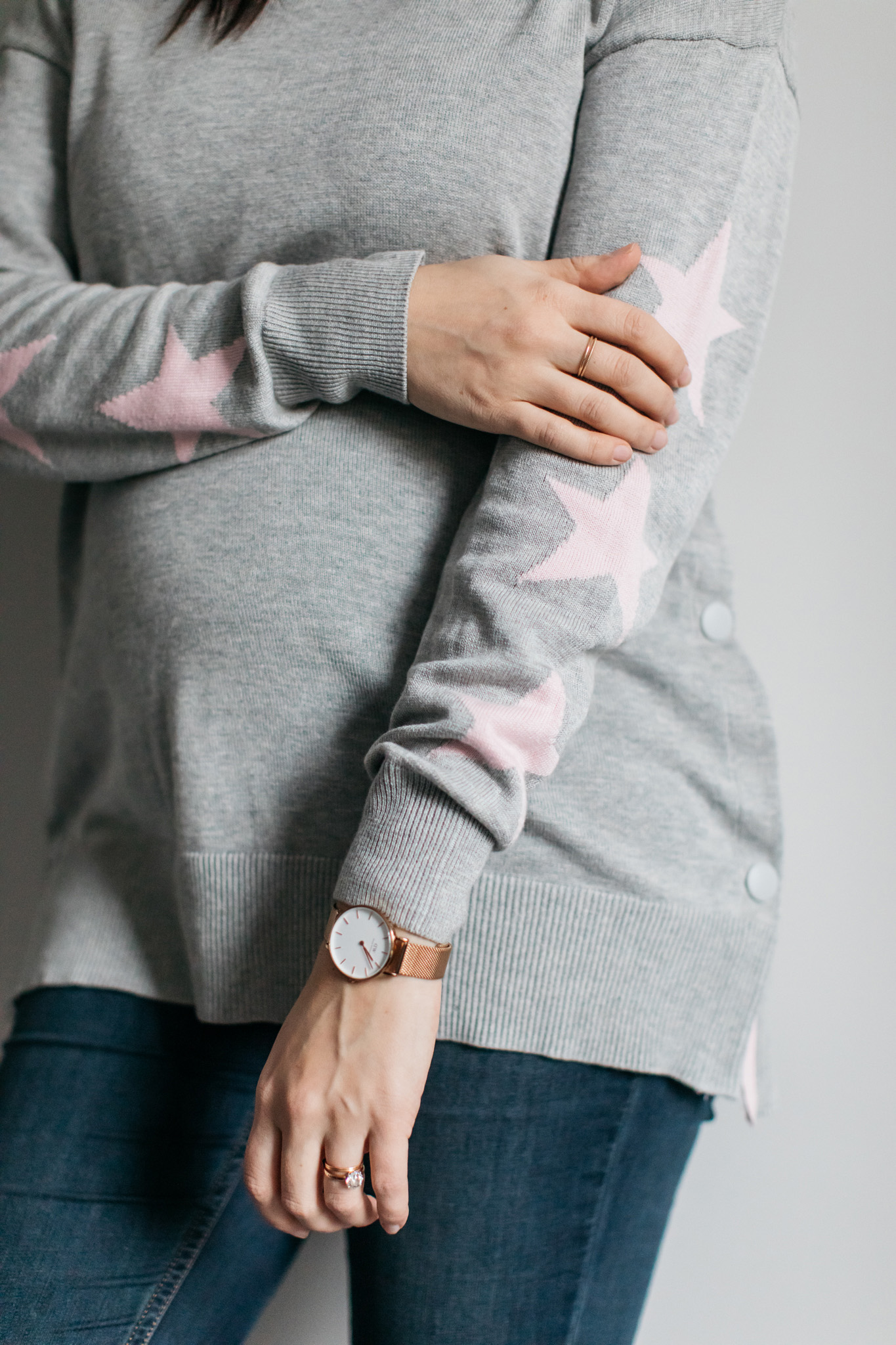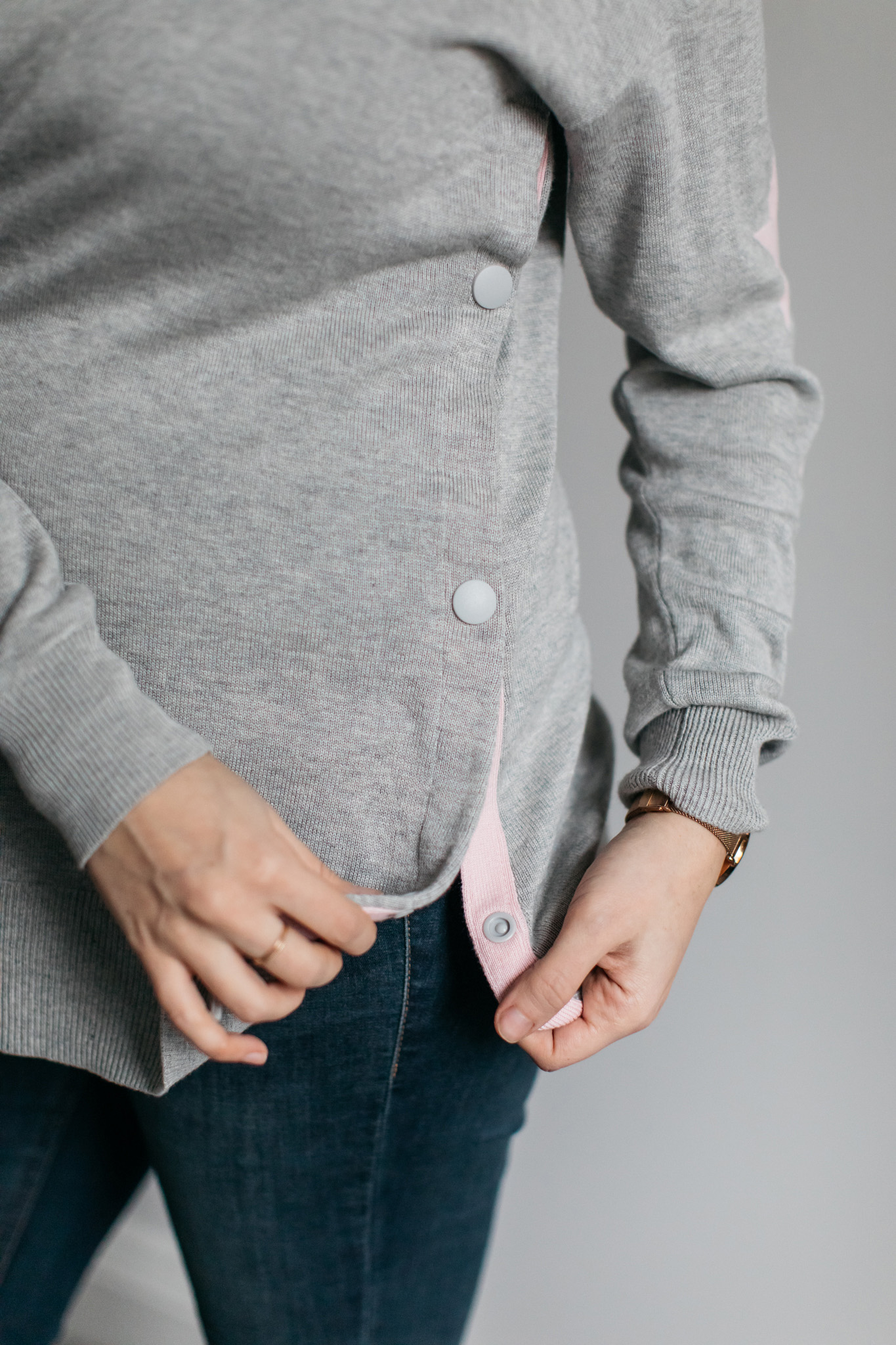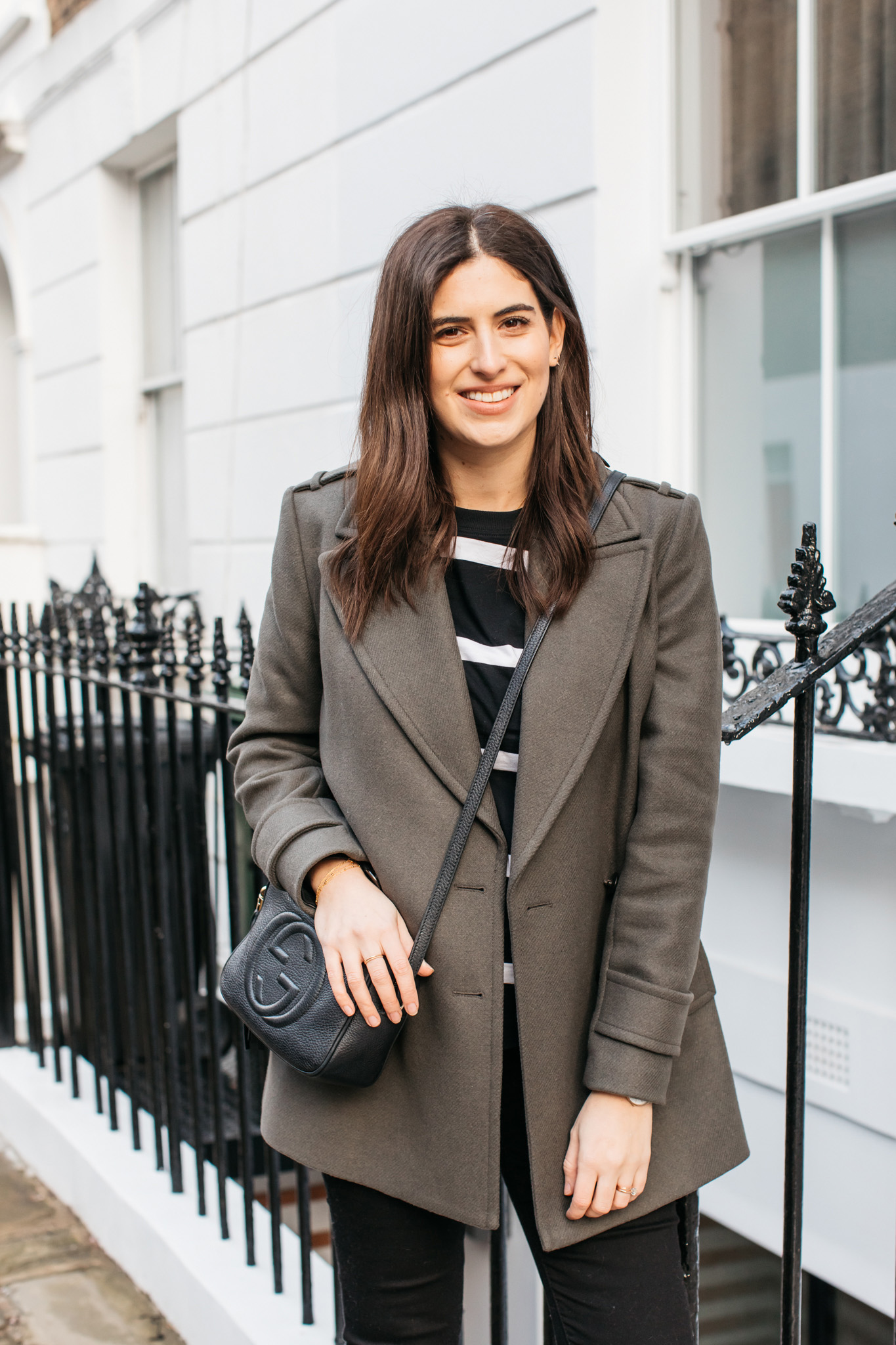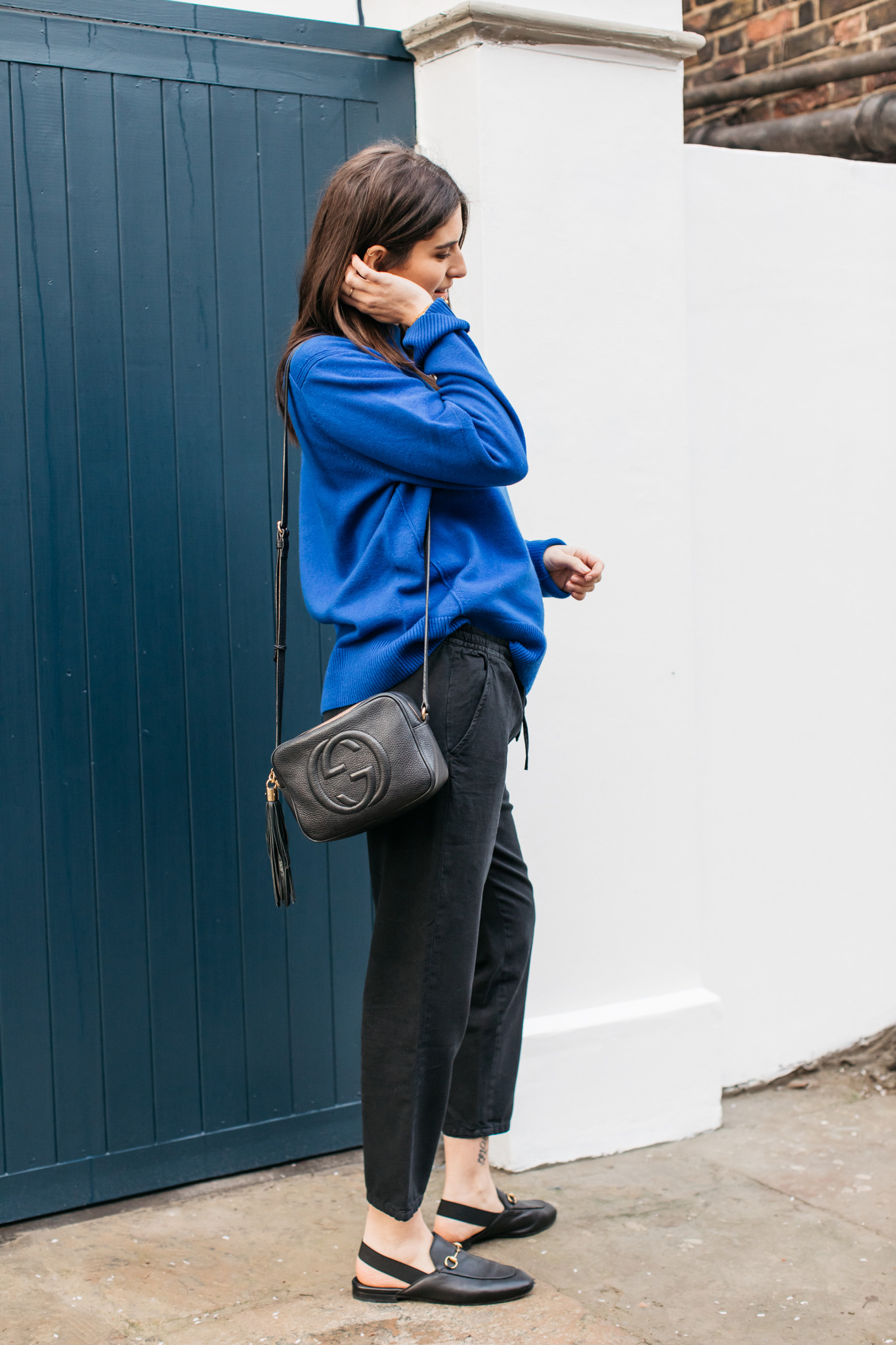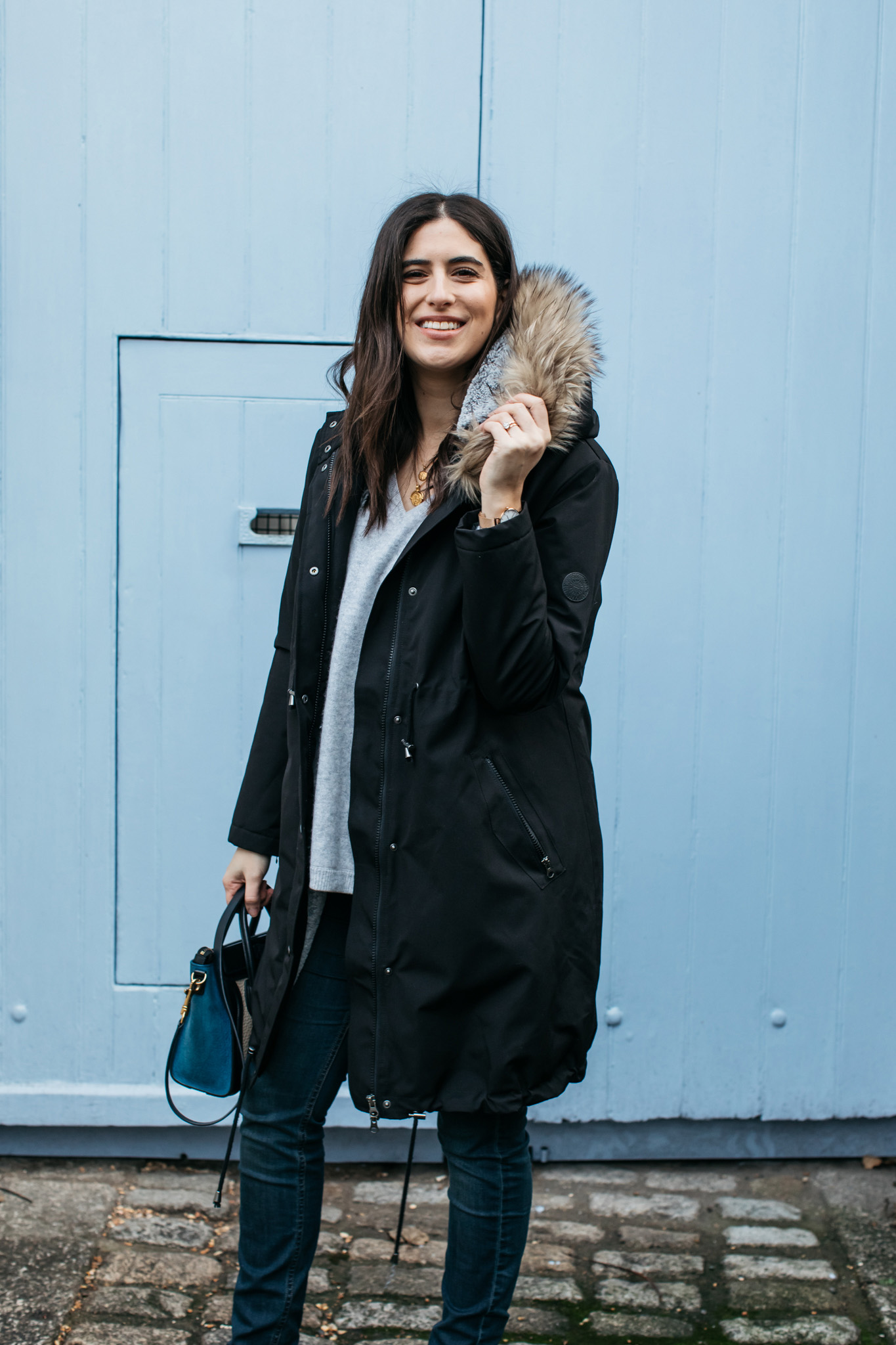 When it comes to getting pregnant, maternity style was the last thing on my mind. I spent years freaking out about the idea of giving birth, I then started trying and spent months freaking out about not being able to conceive and then when it happened I was over the moon/very sick in my first trimester. At no point had I really considered how my changing body shape would affect me, because honestly I wasn't that into my body beforehand anyway. But actually, at 31 years old I had finally worked out my personal style and how to dress comfortably whilst still feeling stylish. Well getting pregnant changed everything, from 10 weeks I couldn't fit into my straight leg high waisted jeans and wearing maternity jeans (when trying to hide the fact you're pregnant) meant my top tucked in look was also out the window.
I spent week 10 to 17 wearing loose tops/jumpers with skinny maternity jeans, a look I wore a lot a few years back but I missed the enjoyment of picking an outfit out, putting it on and feeling confident going out in it. Getting dressed felt like just a way of avoiding being naked and I felt absolutely no joy in my wardrobe. I realised that opening my wardrobe doors to find all my old clothes that I could no longer wear was really not helping the situation, so Anna came over to help me put all the clothes that no longer fit me in storage to make room for a new maternity appropriate wardrobe. From then on I decided that just floating my way through pregnancy wearing old oversized clothes was a) not going to make me feel great and b) be quite tricky with my job.
Maternity clothing has quite a bad rep for a few different reasons. People often feel like investing in clothes that are only appropriate for a small space of time is unnecessary and often maternity clothing can be pretty dull; striped tops, dungarees and not much else really. I guess with your first baby you're more likely to invest as you can hopefully store the clothes for the next time but still, it is a bit frustrating to have to re-do your wardrobe when you were very happy with how it was before. I do think though that the investment isn't just in the clothes, it's an investment in your happiness and in feeling good throughout your pregnancy which is so important. It's a testing time with all those new hormones saying around so a nice new top or pair of jeans can't hurt really.
Finding the right maternity jeans made all the difference to me. My old straight leg style no longer worked so I went back to skinny and despite feeling quite 2016 it just works better. Everyone seems to have their own preference on under the bump or over the bump, but I find over the bump cuts in less and helps hold in the bump in quite a comforting way. I get to the end of the day and just HAVE to take them off before I suffocate, but I think that's just being pregnant. At the beginning I wore jeans with just a stretchy side panel, I then moved to under the bump and now I'm a fully converted over the bump-er.
Depending on how confident you are with your bump, a tight top can be really flattering. It's so strange, you spend so much of your life trying to hide your tummy area and enhance other more flattering parts of your body, but then you get pregnant and actually it can look better to just embrace the bump. When I wear tight tops I get a lot of "oh you've grown", or "ooh you're nearly there" comments, whereas sometimes if I just wear a normal loose top people say "ooh you're so tiny" or "where's your bump", so just be prepared for the conflicting opinions based on your clothing choice of the day. But being pregnant is amazing and sometimes you just wanna wear your bump loud and proud and a stretchy, tight top is perfect for that.
I've found maternity shopping quite frustrating as I'm someone who loves to shop in stores and try things on, I've always been in between sizes. Turns out most the brands who are known to have good maternity only stock it online! So I've done plenty or ordering, trying on and then having to return over the past few months. Places I've enjoyed shopping are ASOS, Zara, Topshop (who actually do have a store in town), Seraphine and H&M. I have also been very lucky to be pregnant in the winter, I have no idea how I would have managed with the heat and what to wear in the height of summer.
So to wrap this up I'm going to leave you with some of my top picks over a few different categories. What's worked well for me has been long tops, skinny jeans, dungarees (cliche but there's a reason) and cardigans with vest tops. I still don't really feel like 'me' and I know it'll only get harder as my bump gets bigger but it's all for an amazing reason and I know I can go back to enjoying a tucked in top and high waisted jeans one day!
JEANS

TOPS

OTHER

Photos by Emma Croman
Worn in post:
PR Gift | Seraphine Grey Button Jumper – link
Zara Blue & White Striped Top
PR Gift | Reiss Green Coat
Gucci Soho Disco Bag – link
PR Gift | & Other Stories Blue Jumper – link
Zara Black Linen Trousers
Gucci Sling-Back Loafers
Seraphine Parka Coat – link