LISBON CITY GUIDE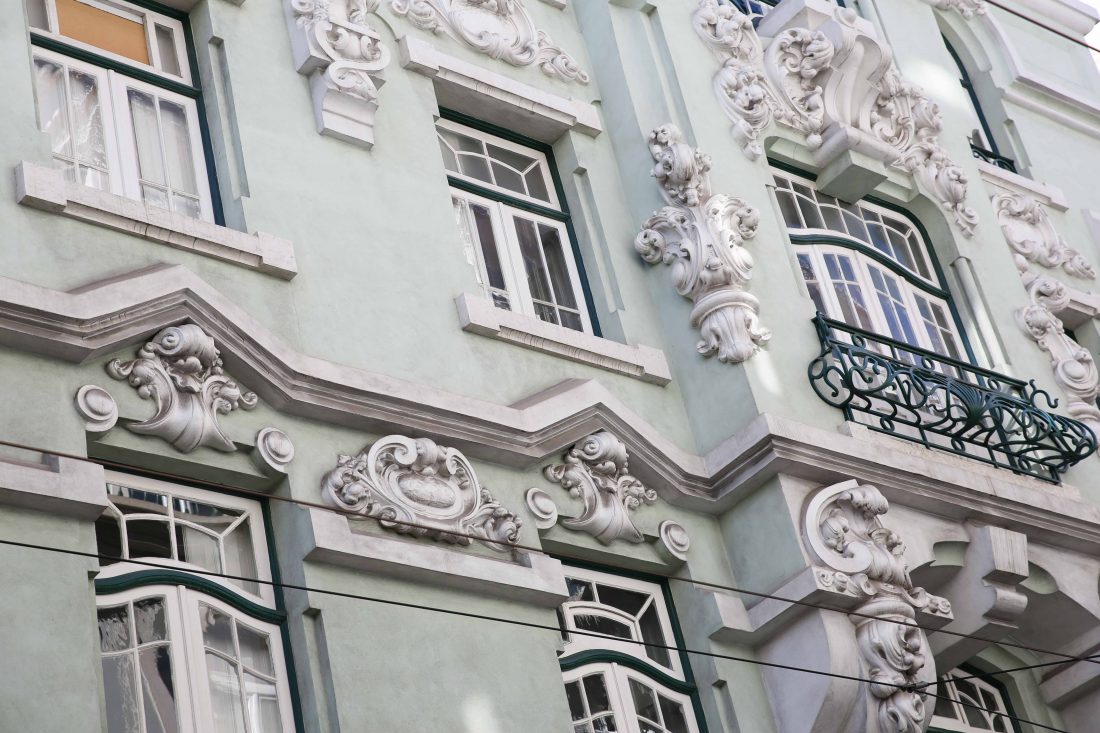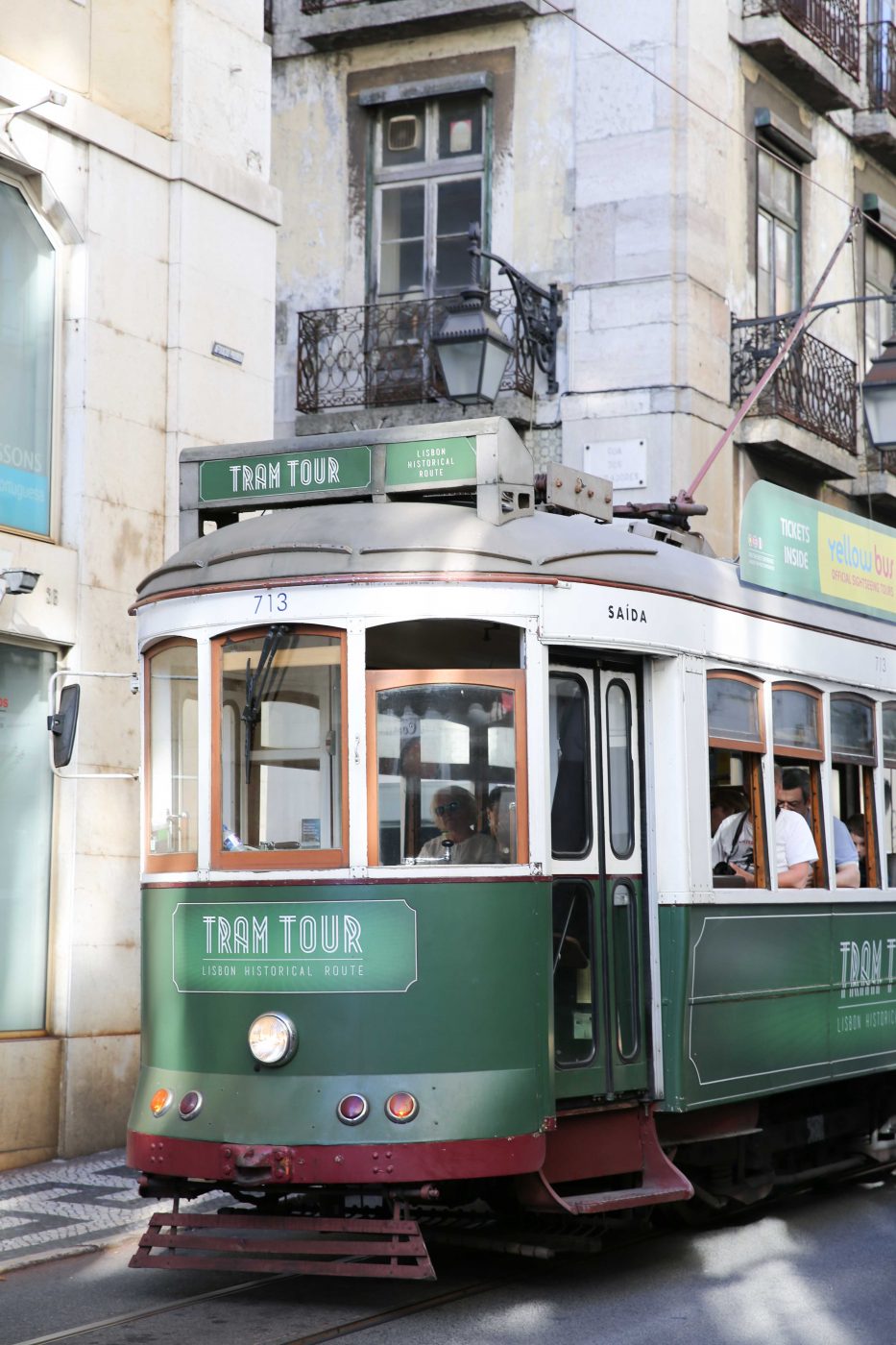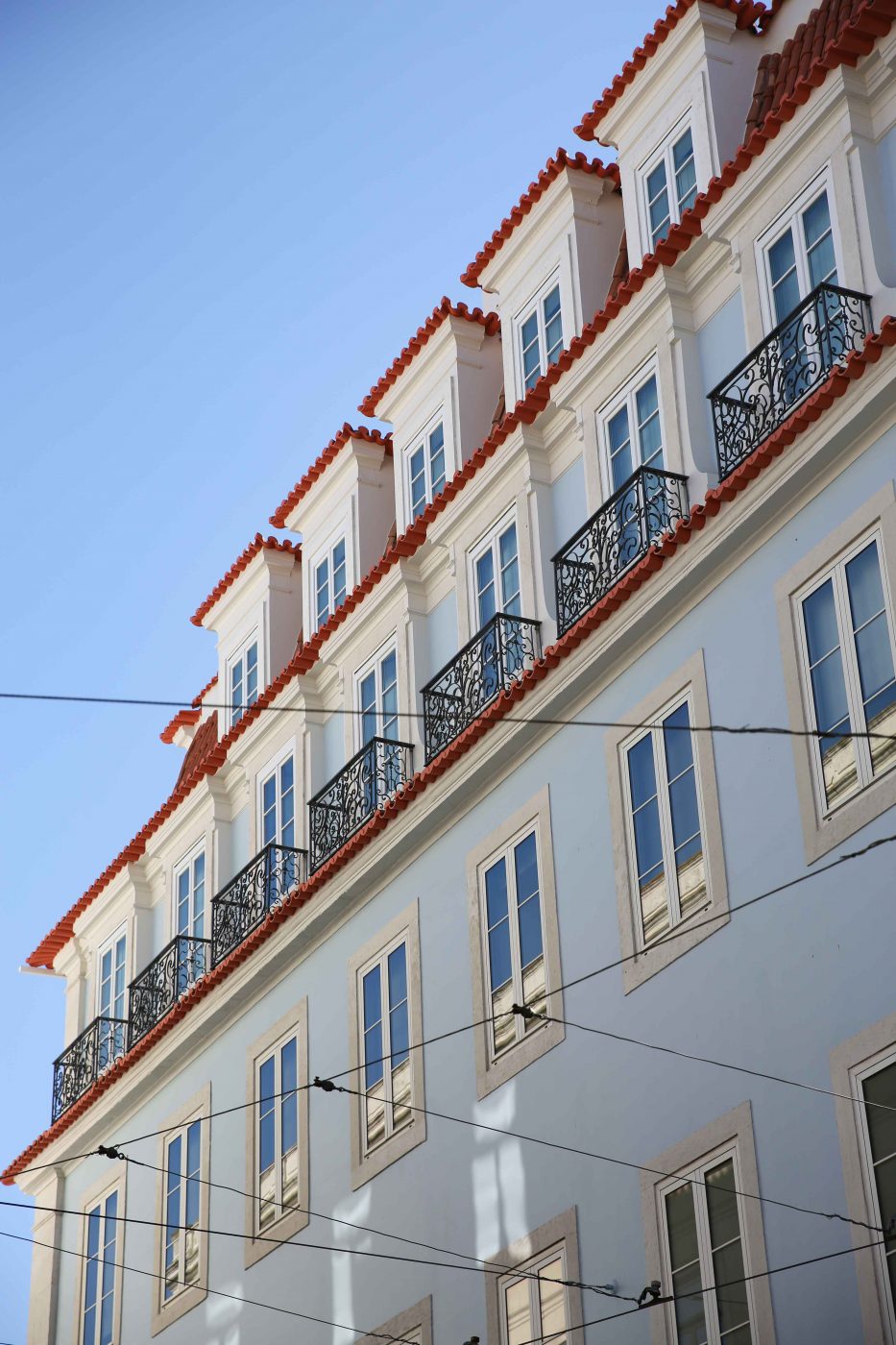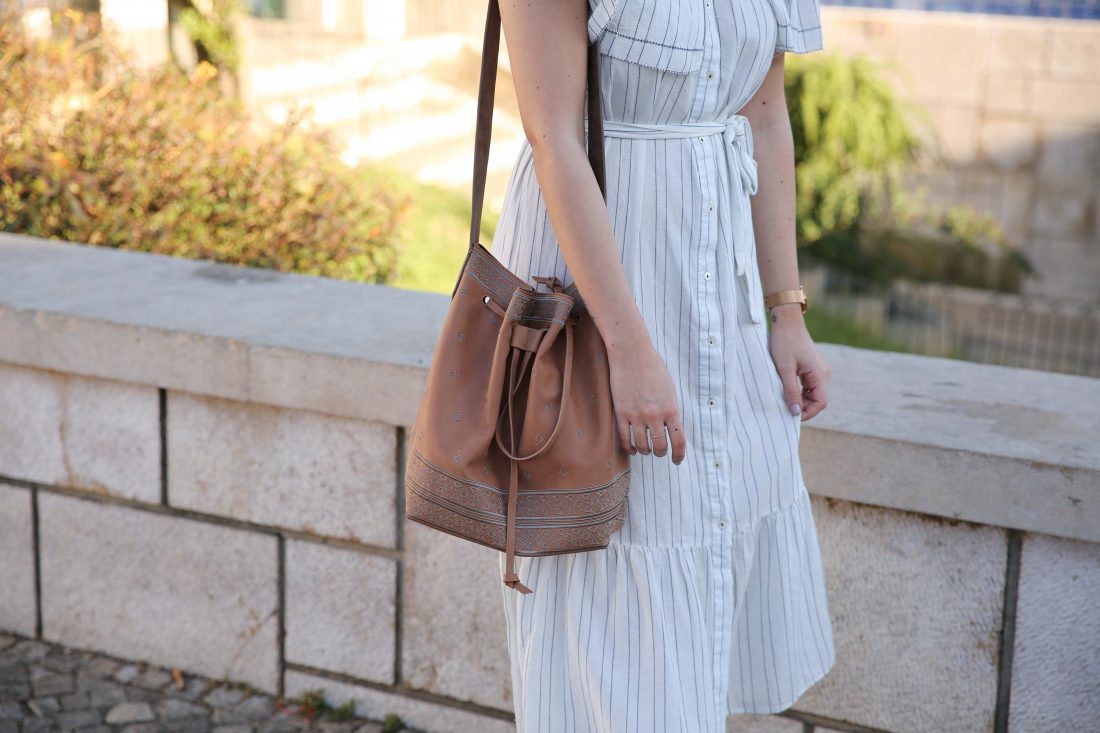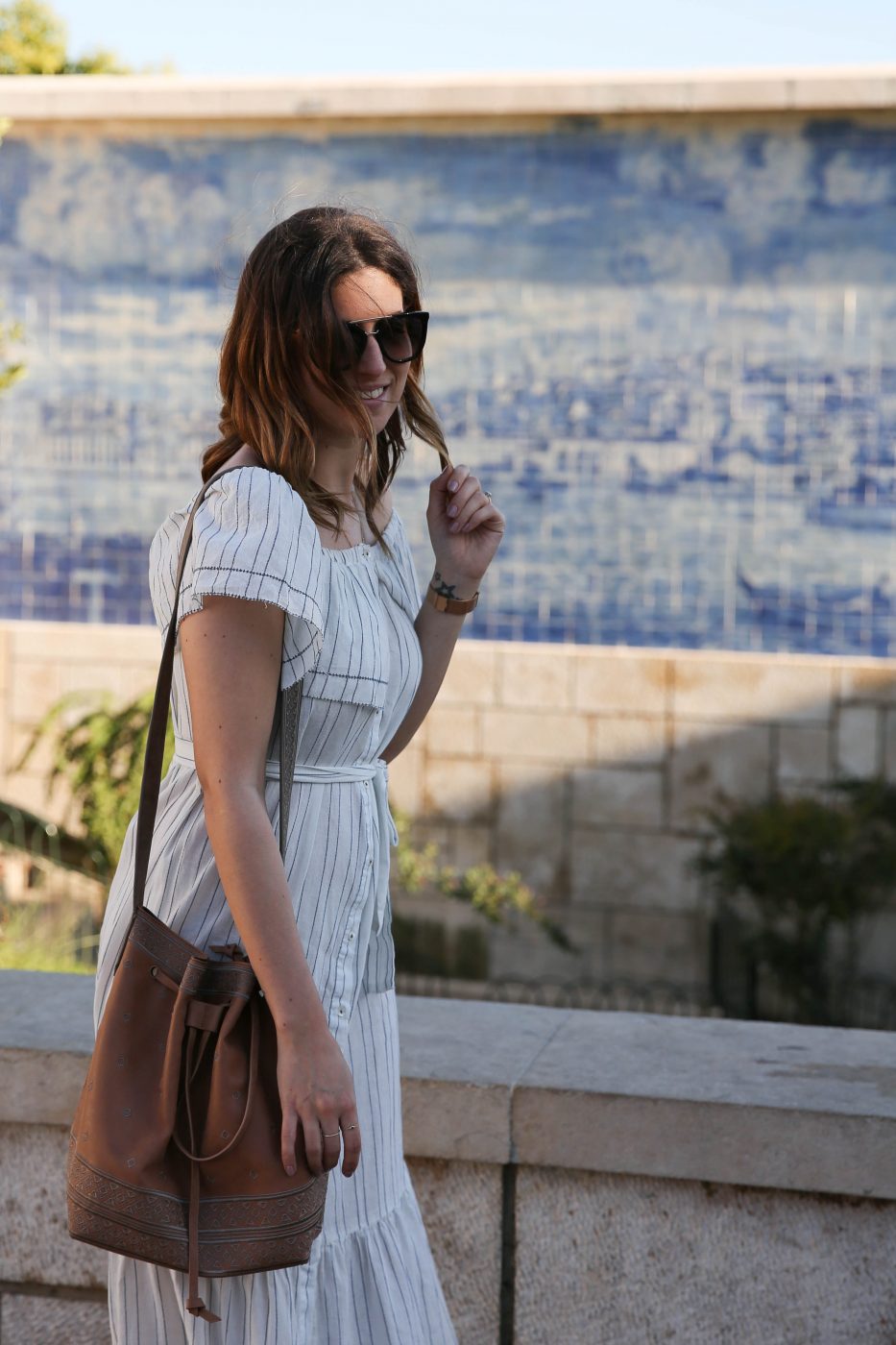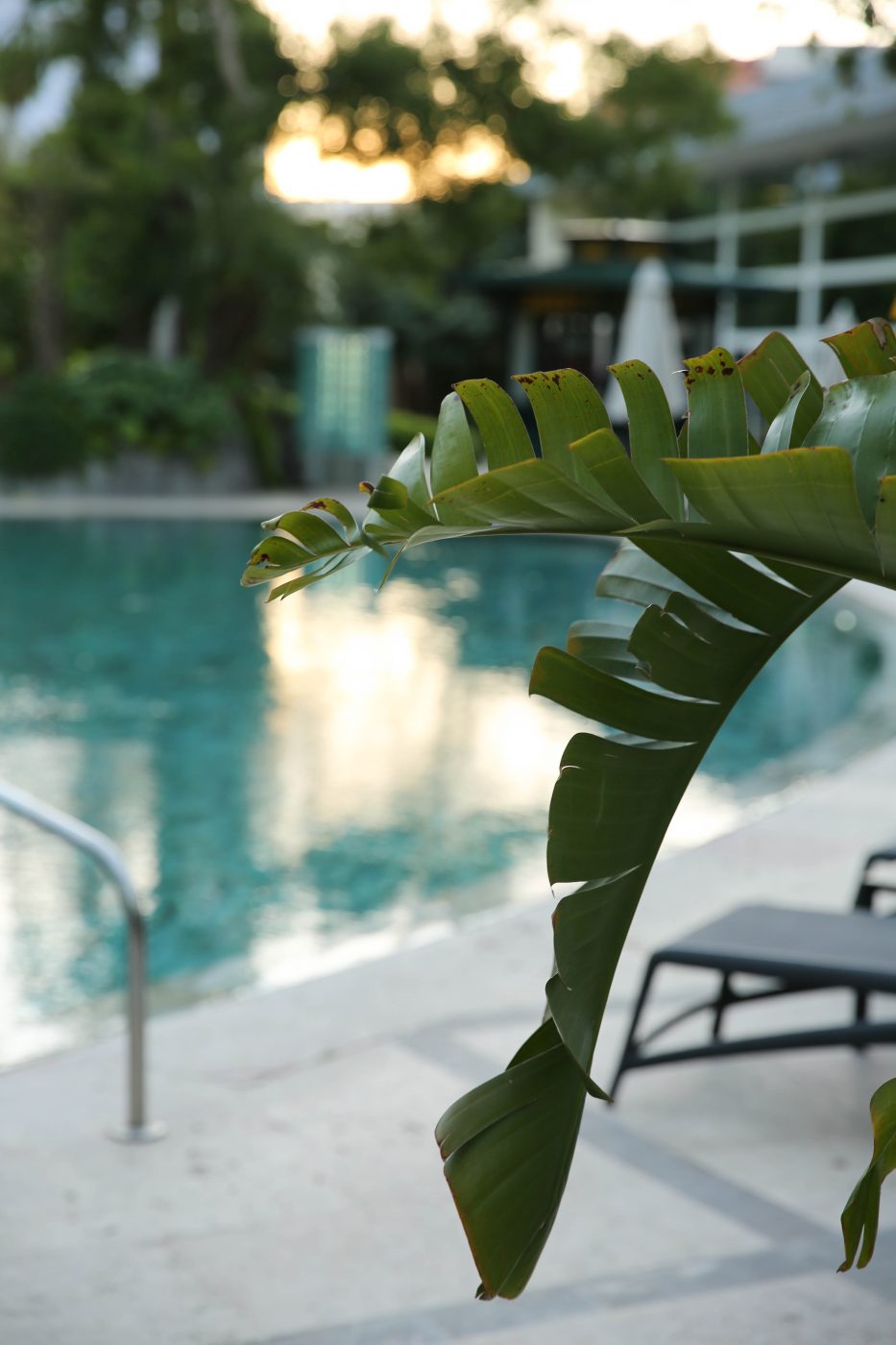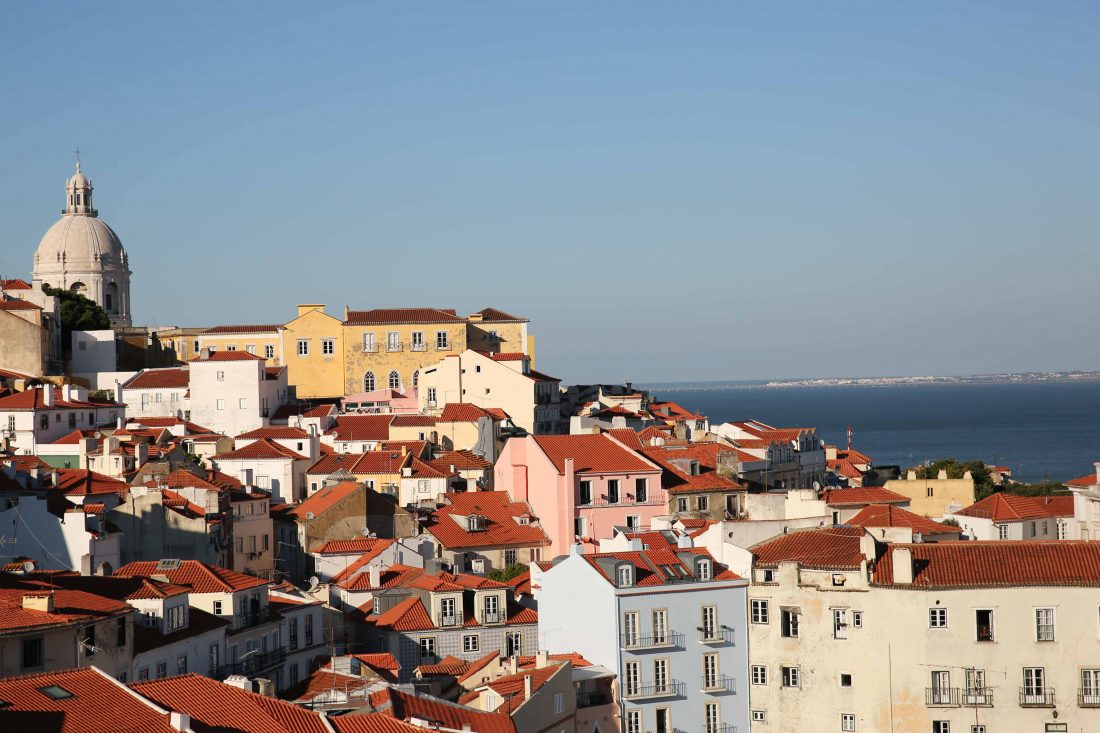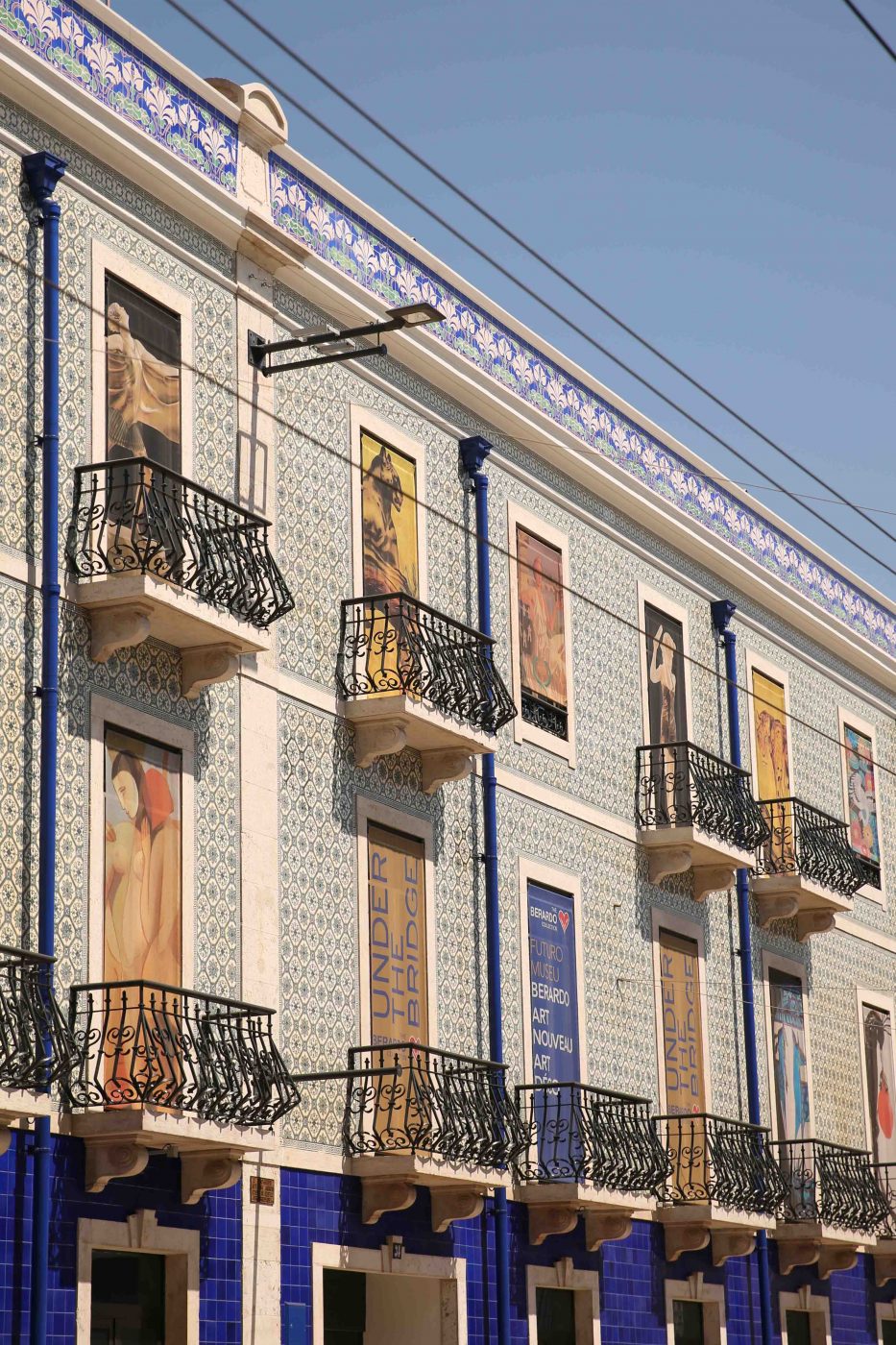 Living in the UK, I am spoilt for choice when it comes to travelling. We may not be on the most exotic side of the planet but having Europe right our doorstep means we can easily pop to a different country to explore without having to break the bank and beat the jetlag.
I've had the pleasure of enjoying cities such as Vienna, Paris, Barcelona, Milan and so many more but if I'm completely honest, it's rare for me to feel like anything comes close to my beloved London. I've got used to saying "it was great but not as good as London". So when I booked to go away with Next to Lisbon (and have Rich come to meet me to stay on for the weekend) I went with an open mind, but not knowing really what to expect. Long story short, I fell in love. Here's what you can expect from Lisbon and my first timer recommendations…
THE VIBE
The way I explain it, is it has the prettiness of Santorini, with the laid back feel of the south of France and the great food of London (if London was Portuguese). Ok, that didn't really make sense. But I was blown away by how visually beautiful the streets of Lisbon are. Almost every building is completely covered in decorative tiles, each with their own colourful pattern and I've never really seen anything like it. If a building wasn't covered in tiles then it was painted a pastel pink or blue. Everywhere you look there's a photo opportunity, seriously #nofilter needed. The people are really friendly too, I felt completely safe walking around and I felt welcomed as a tourist.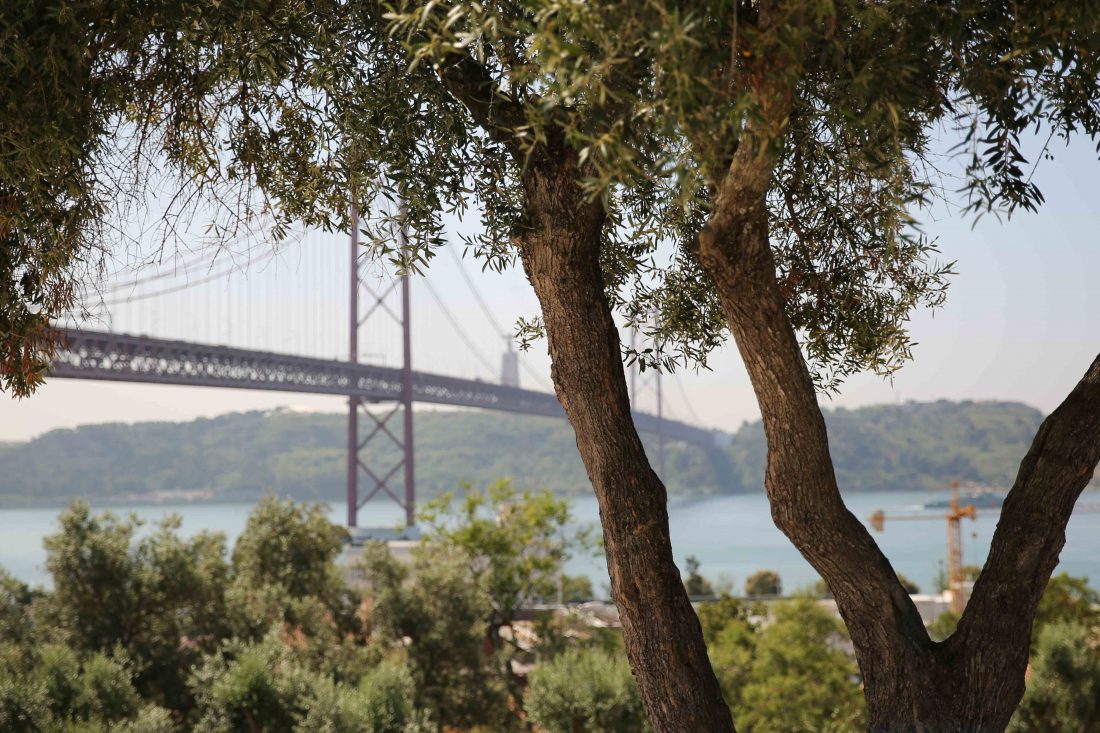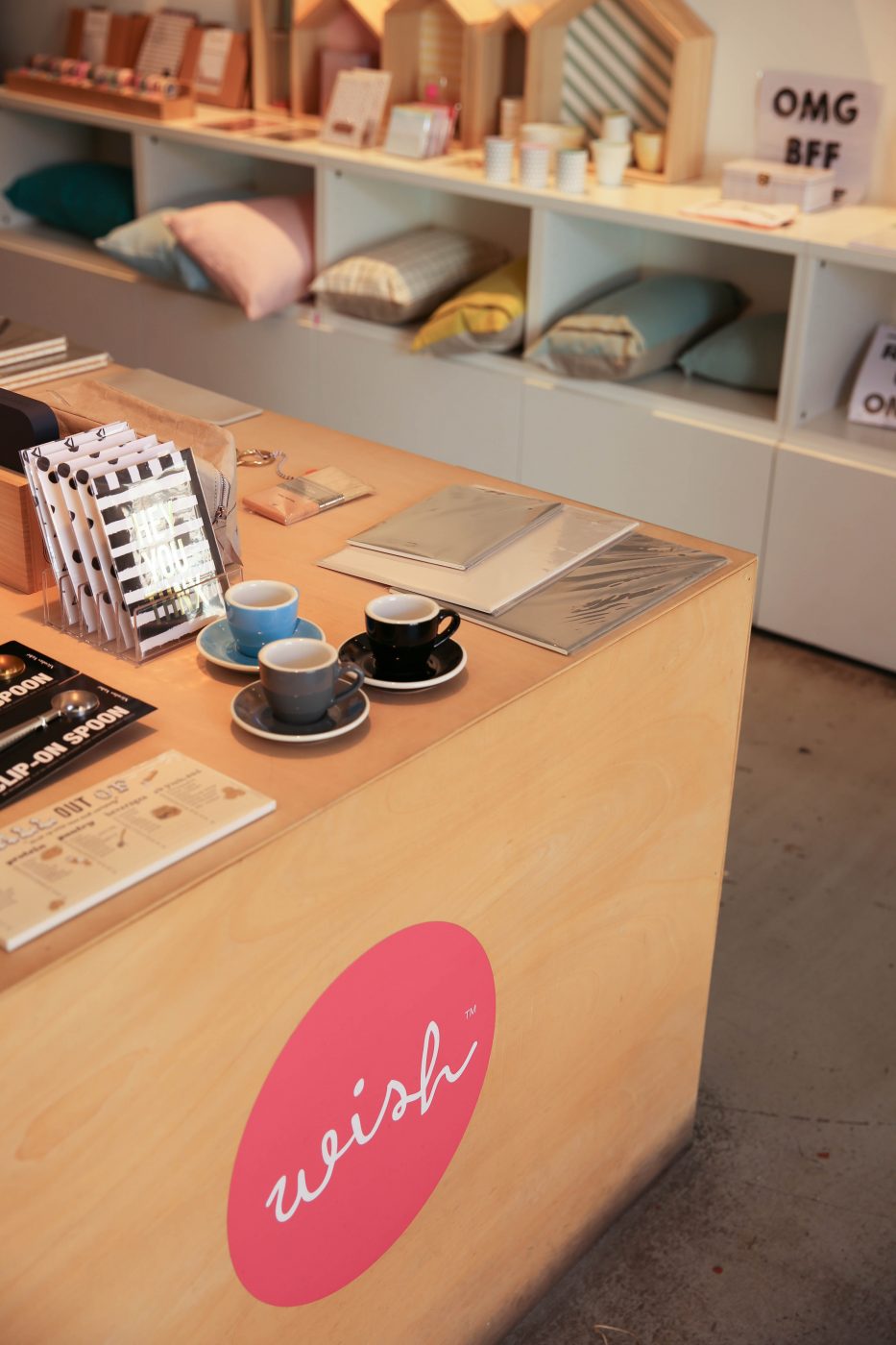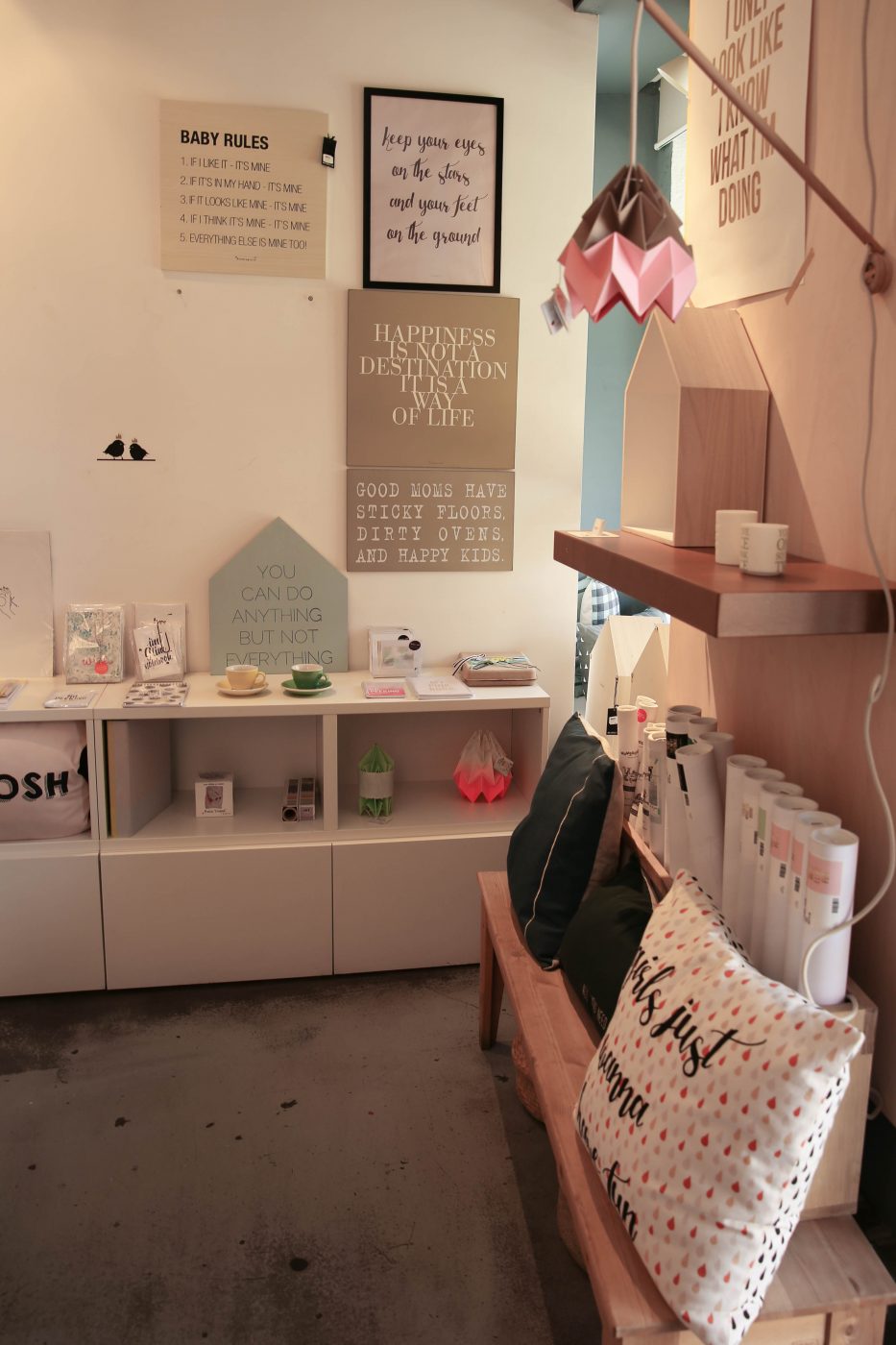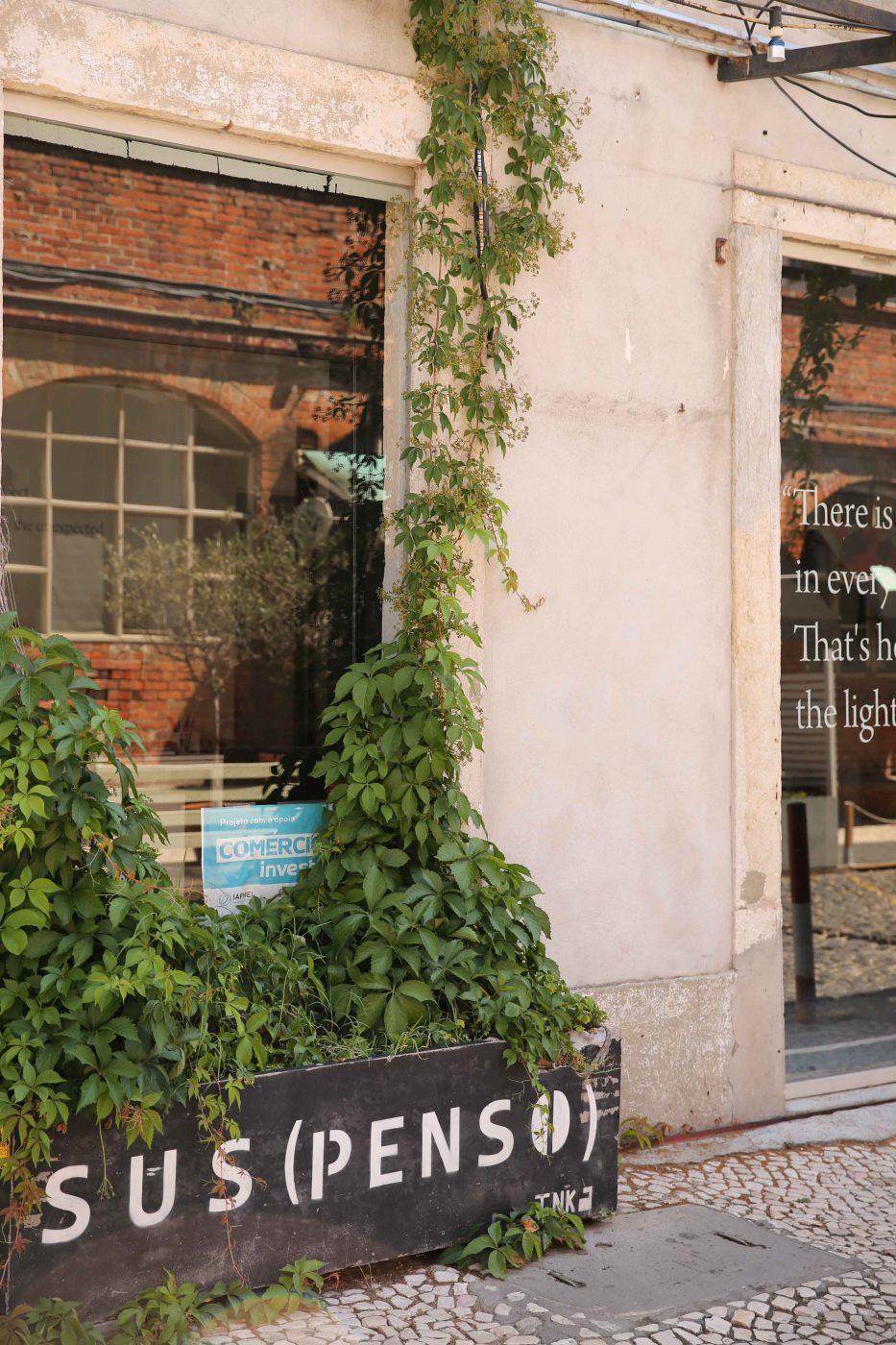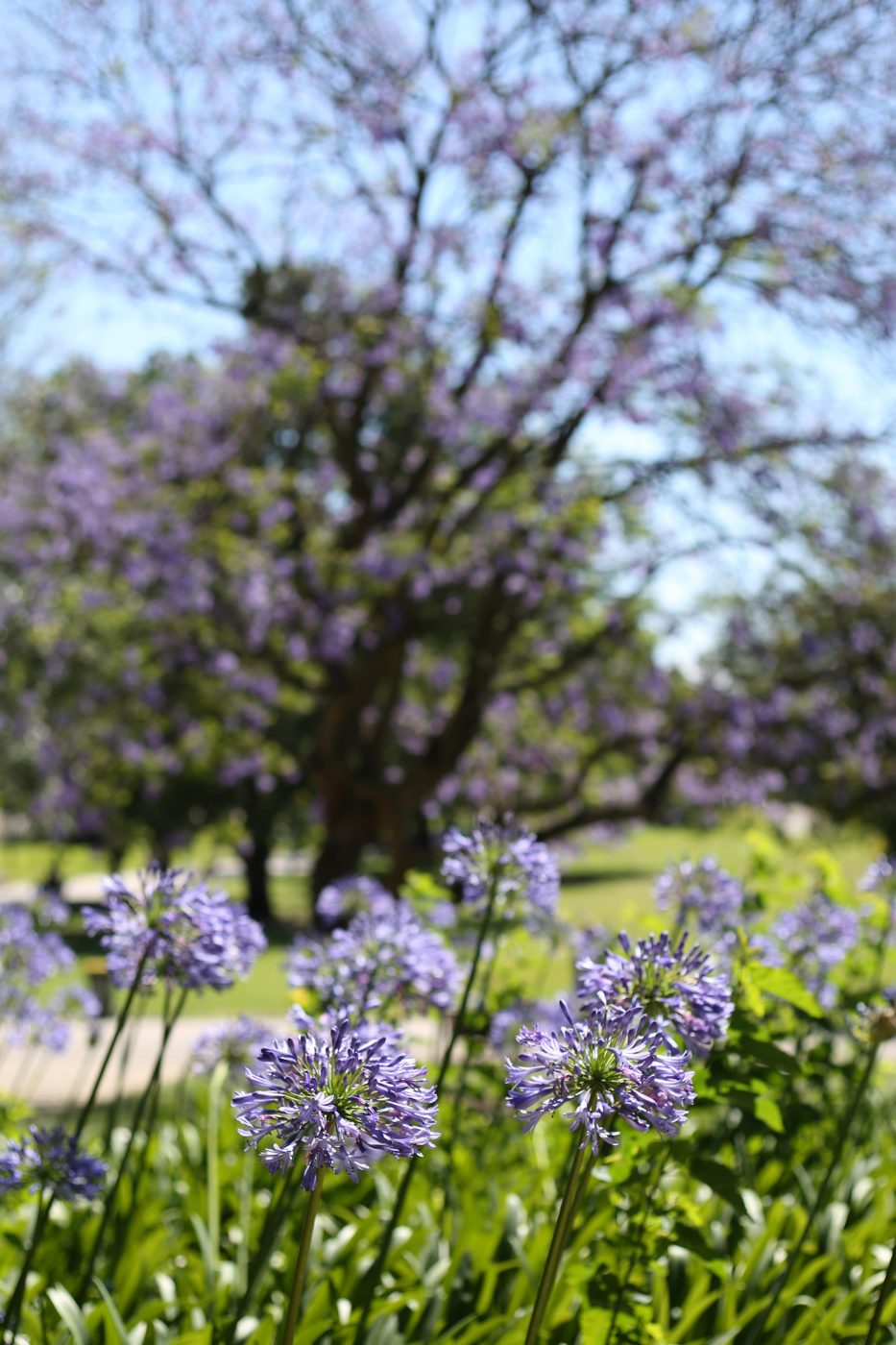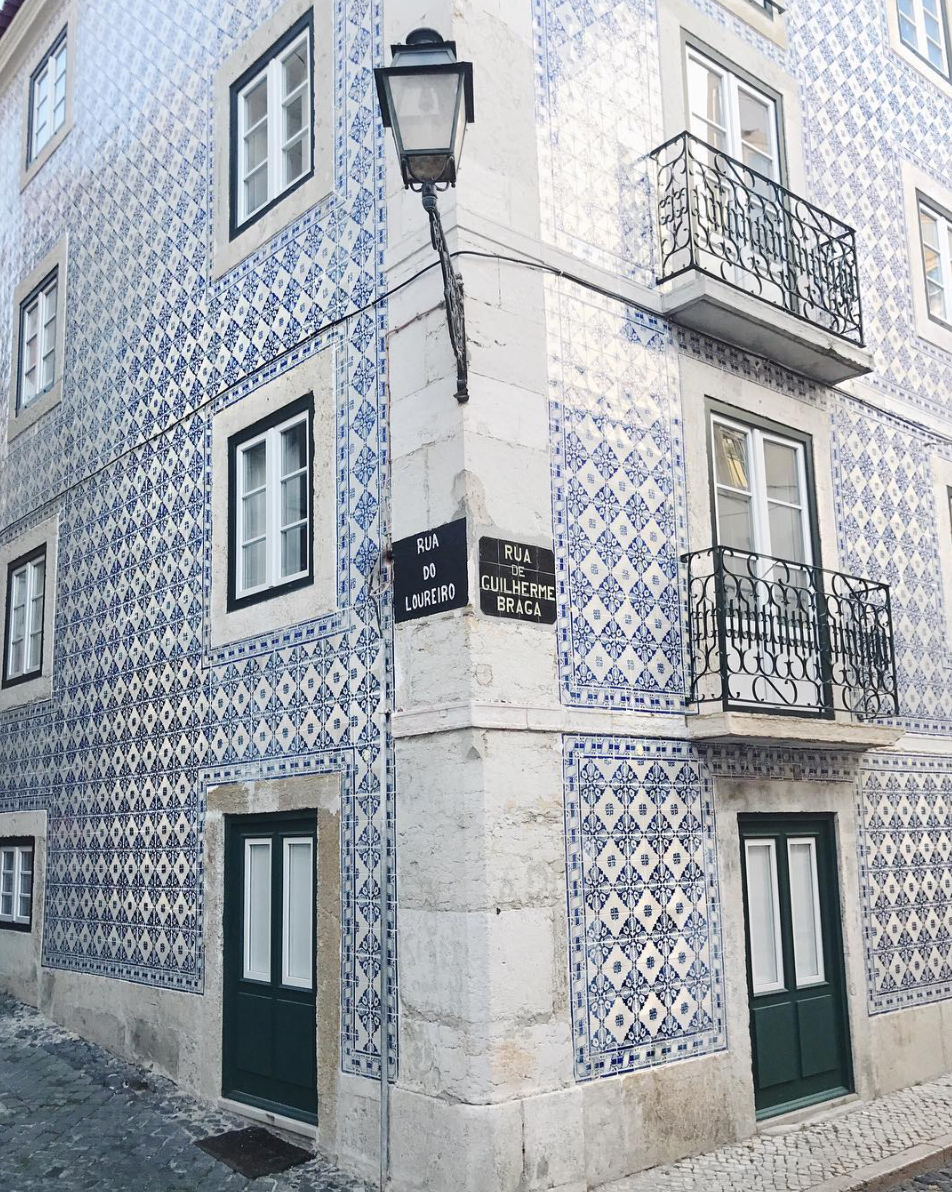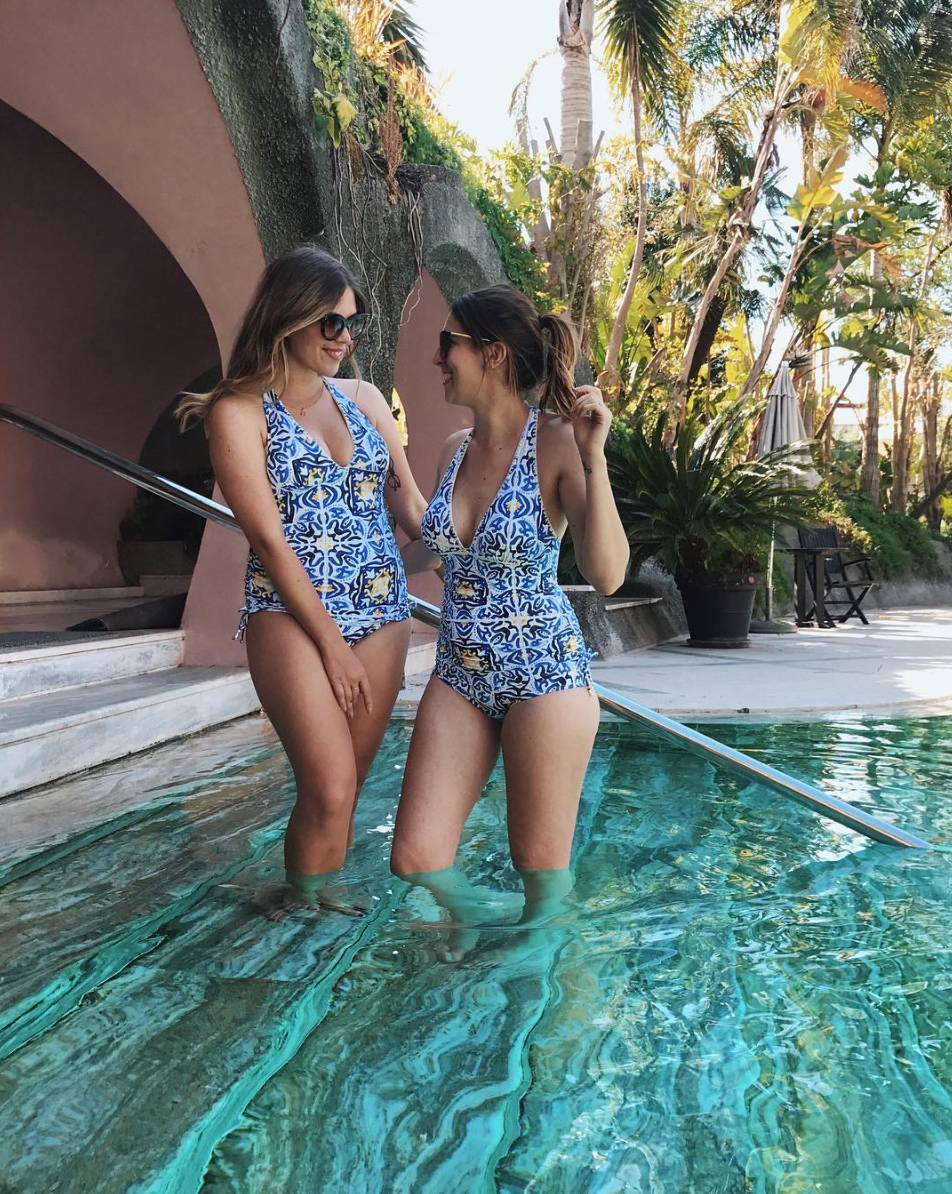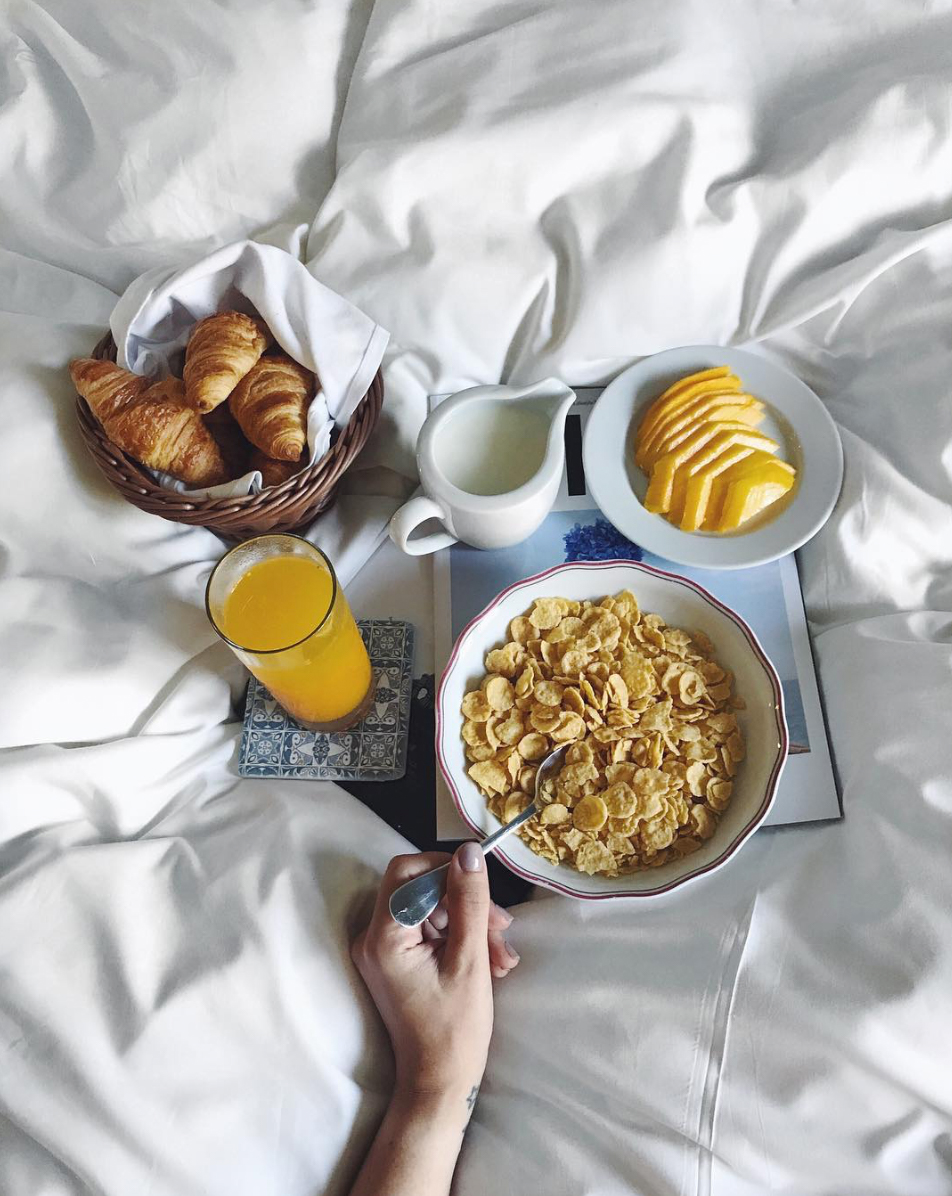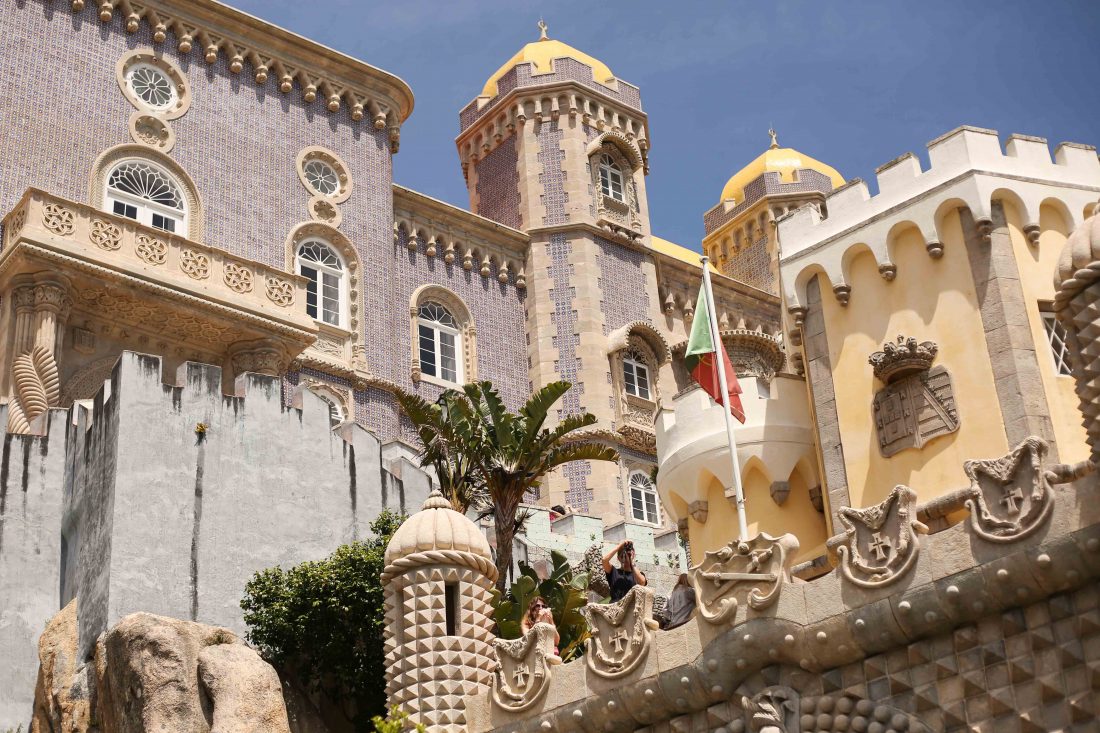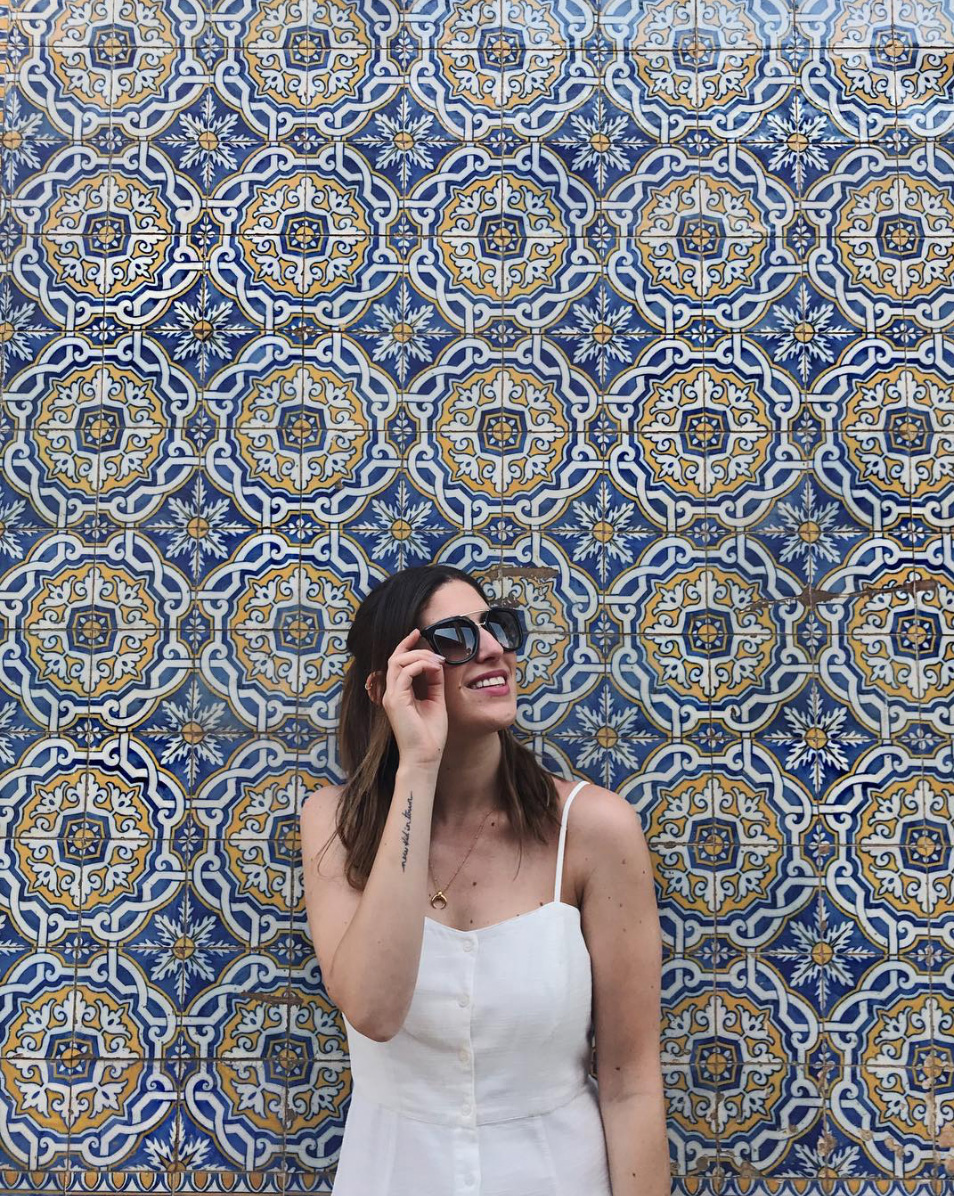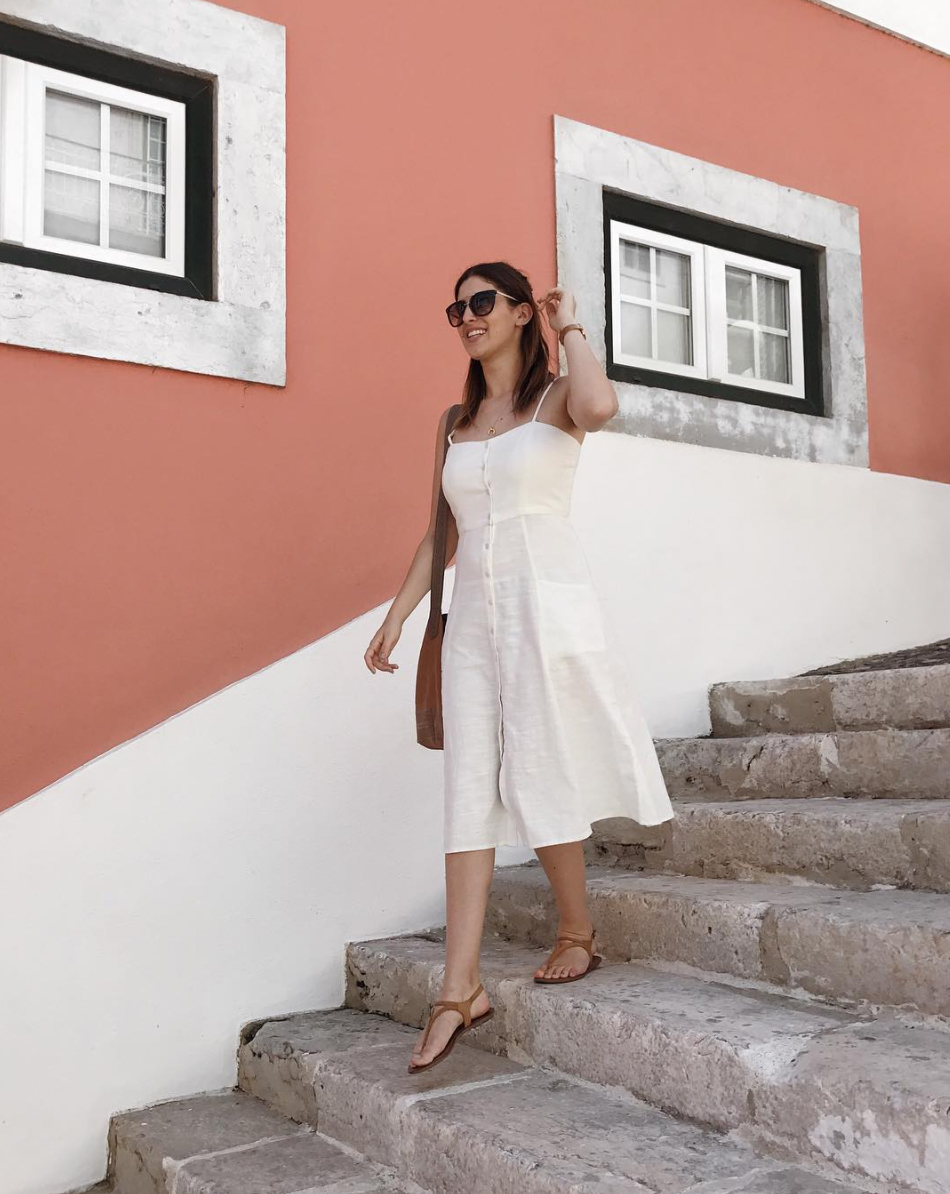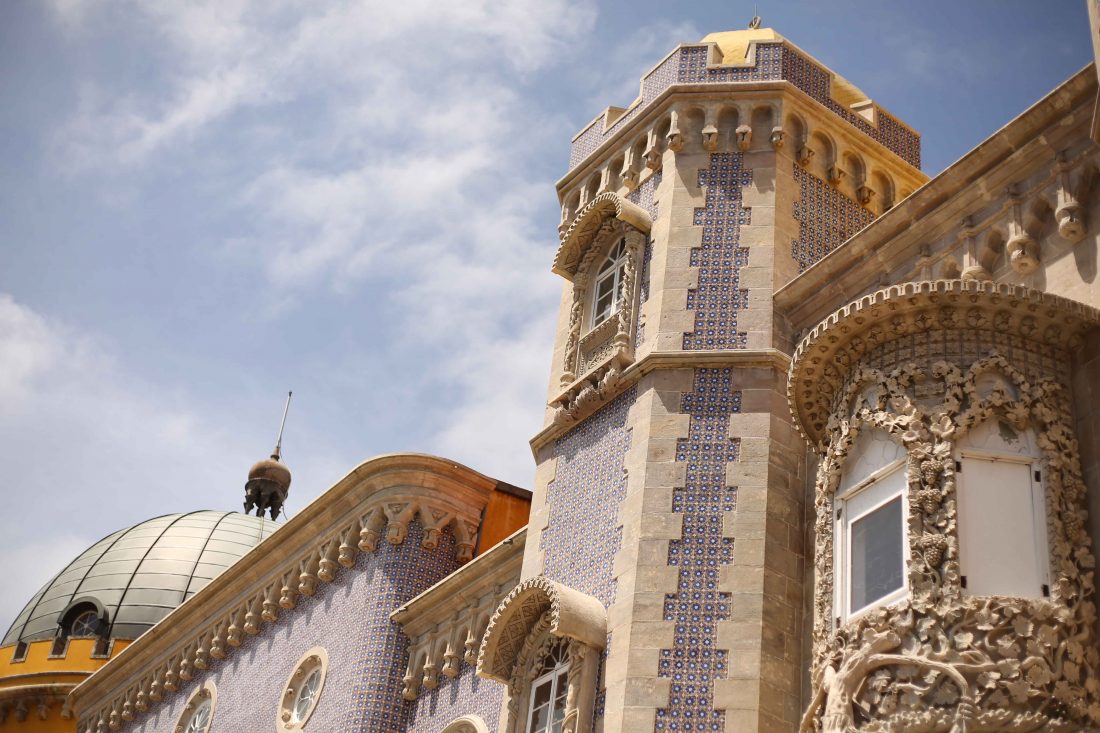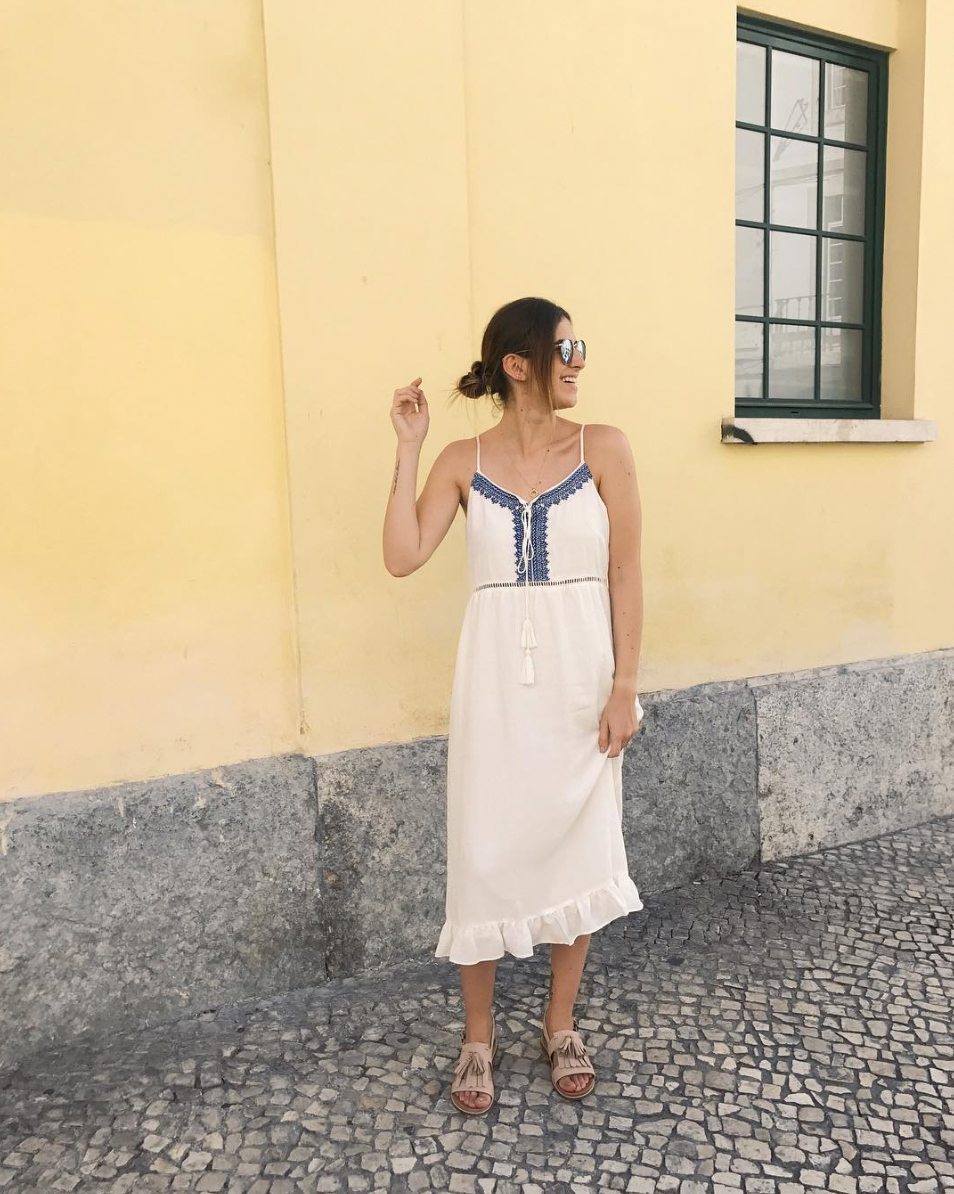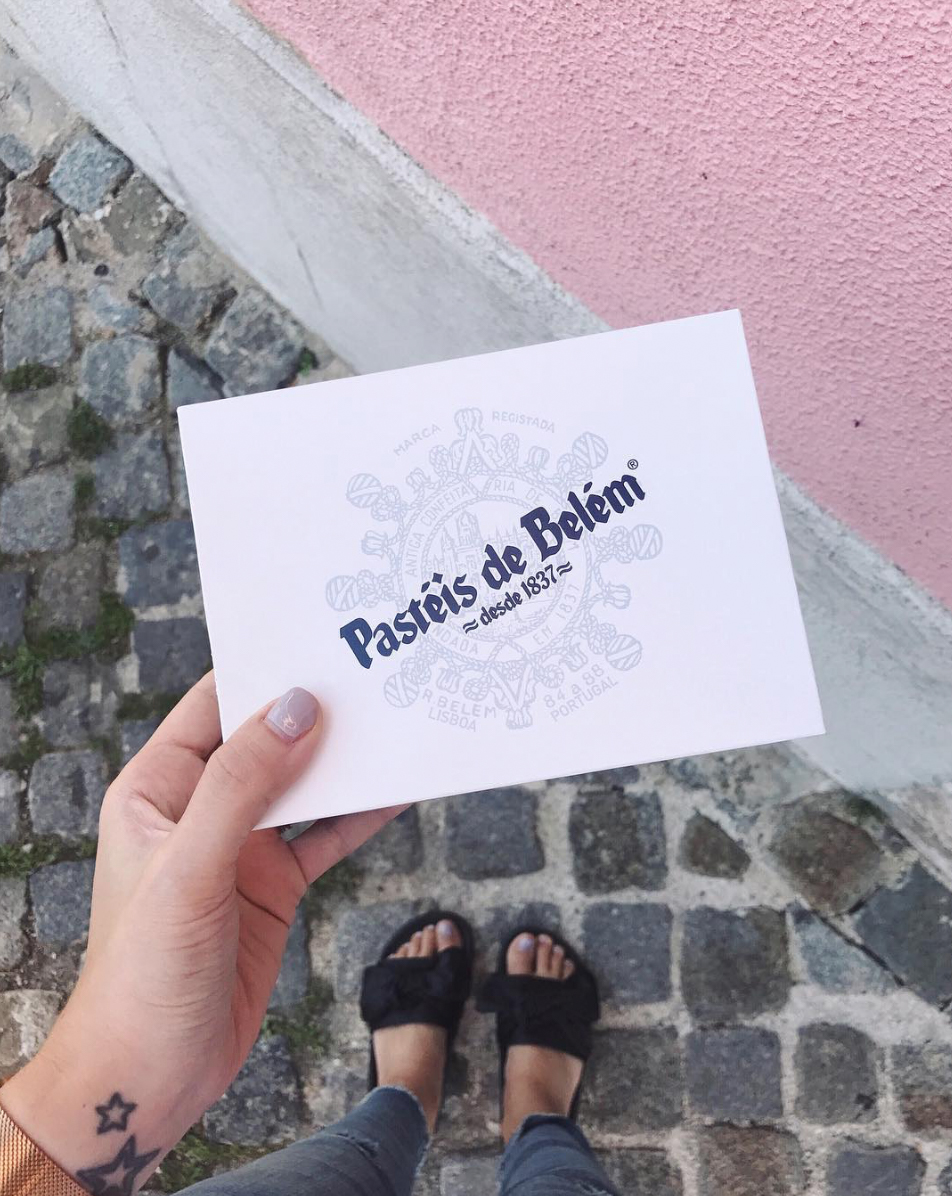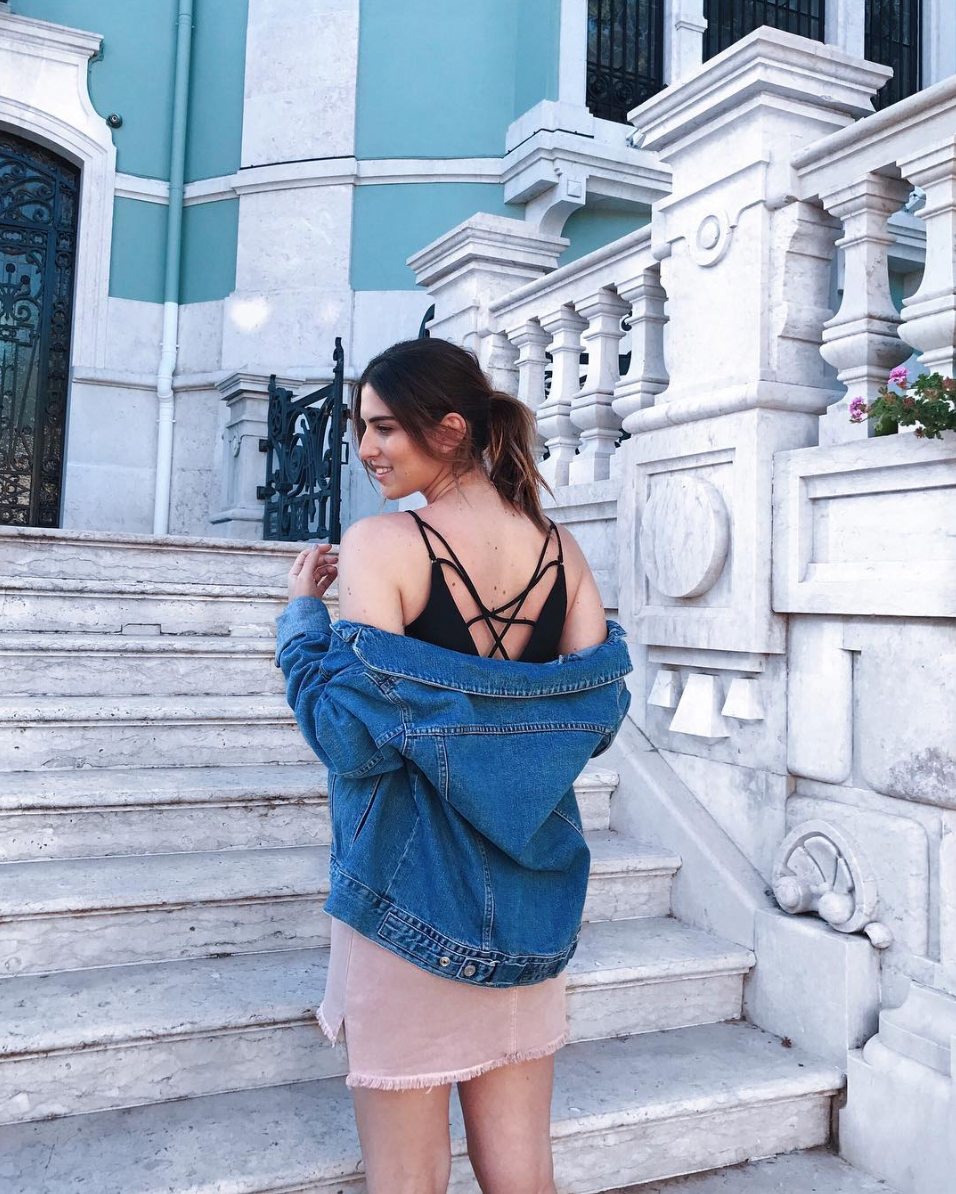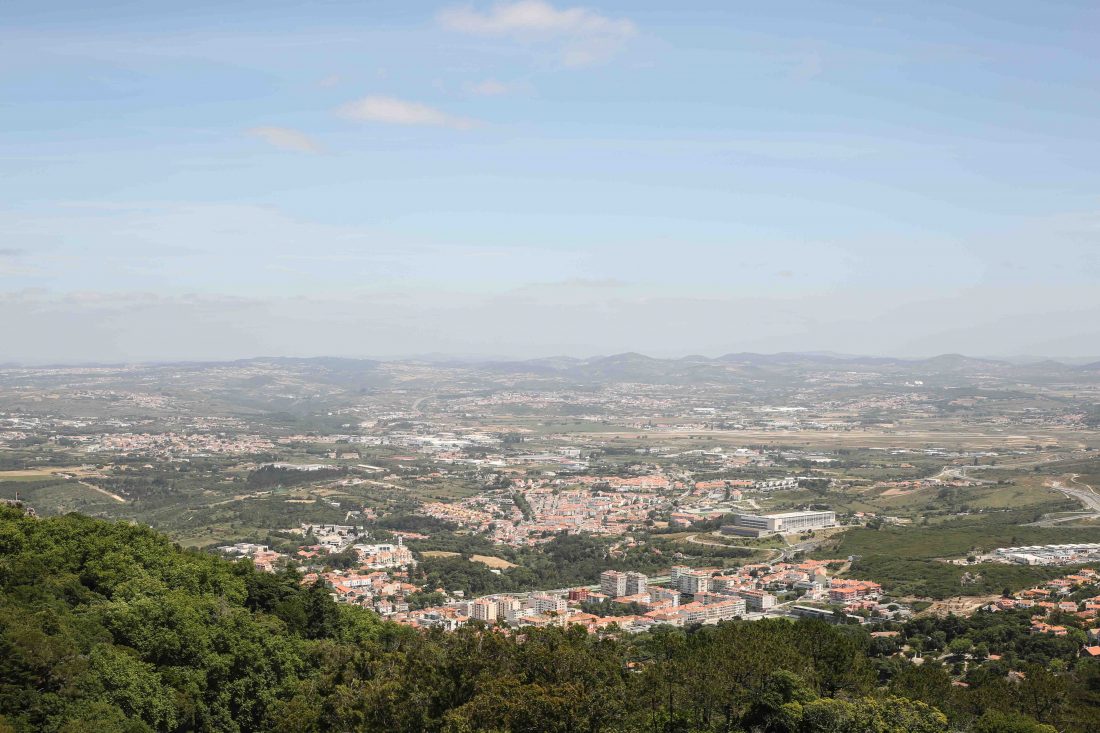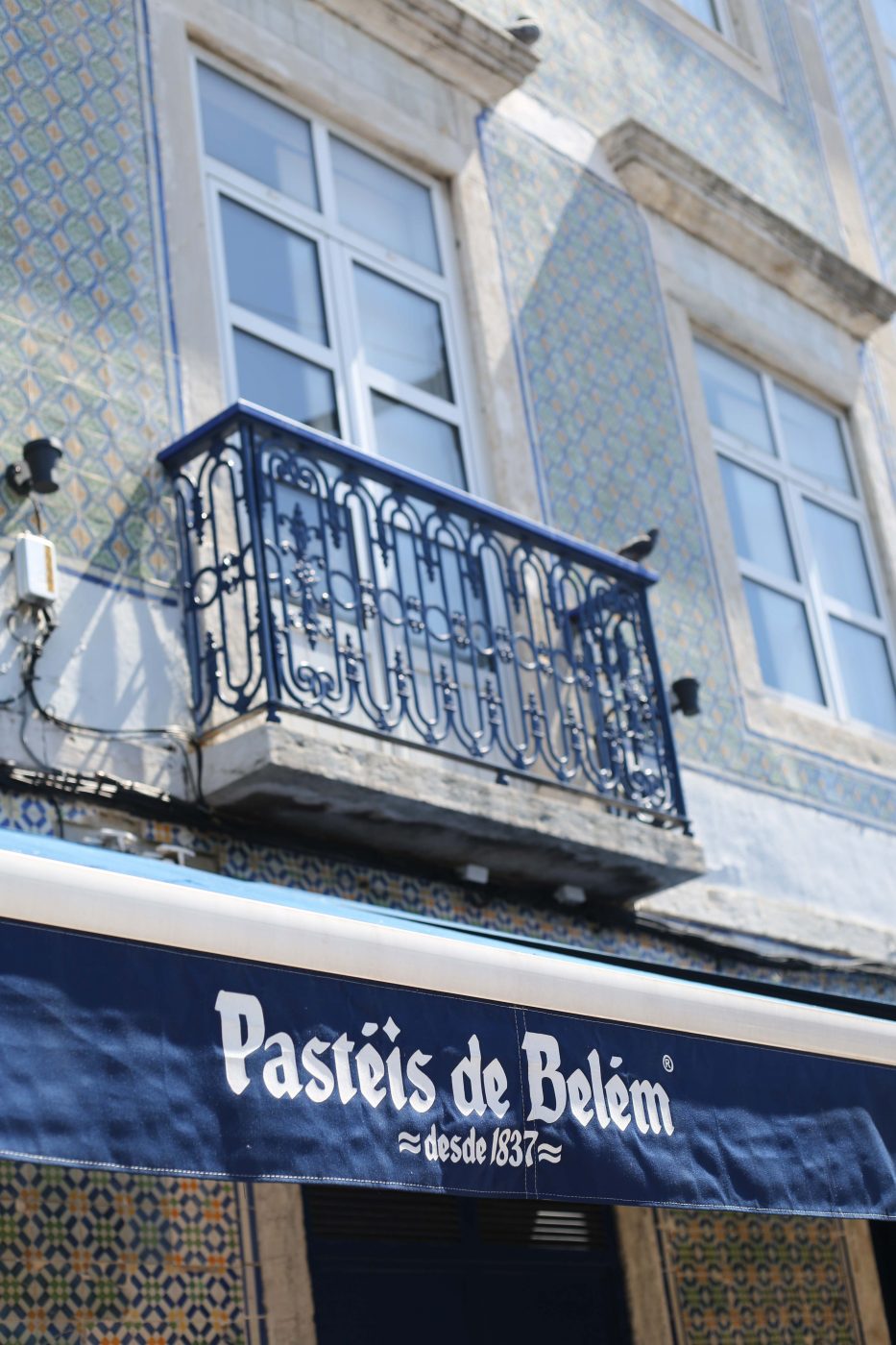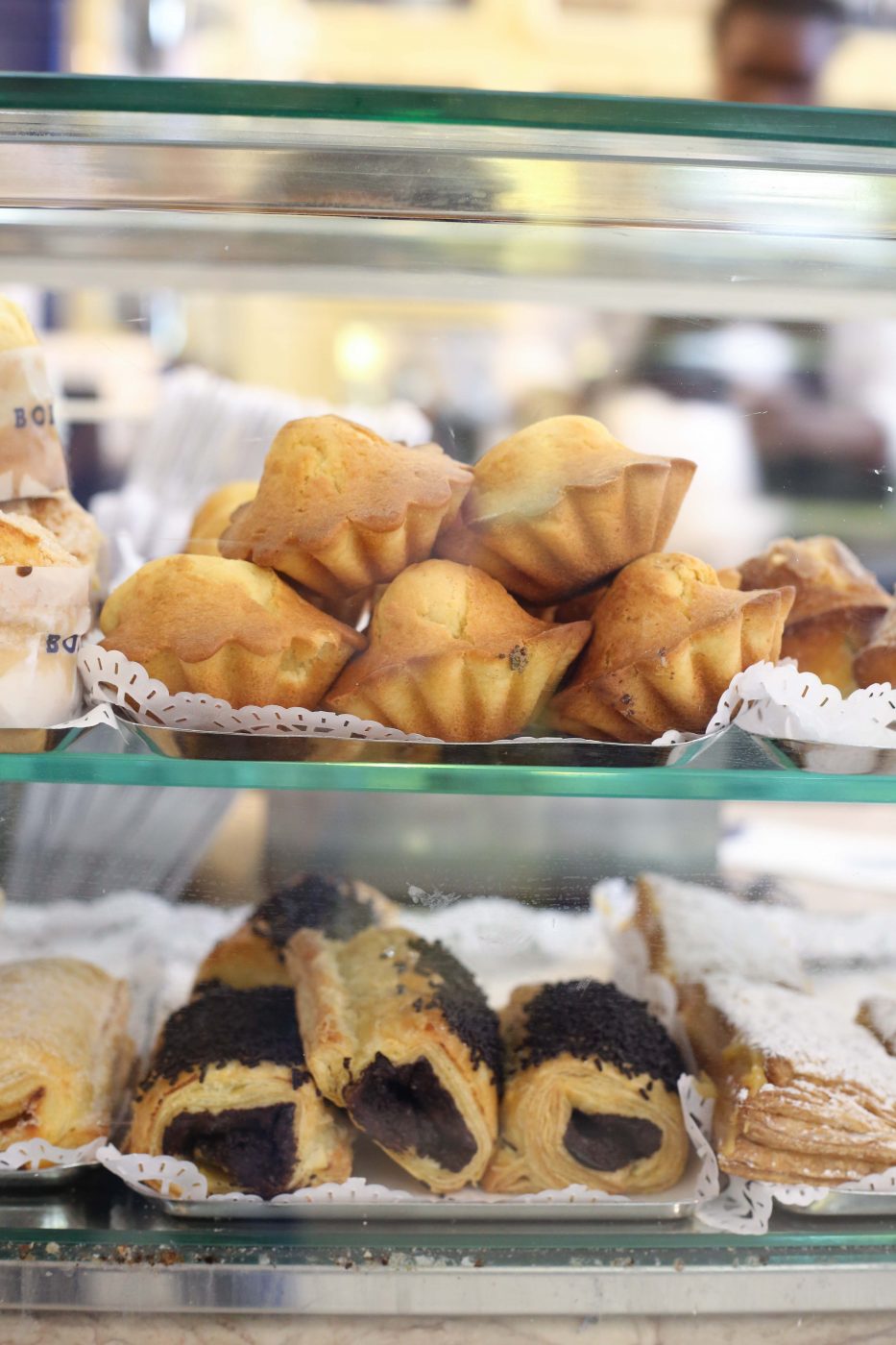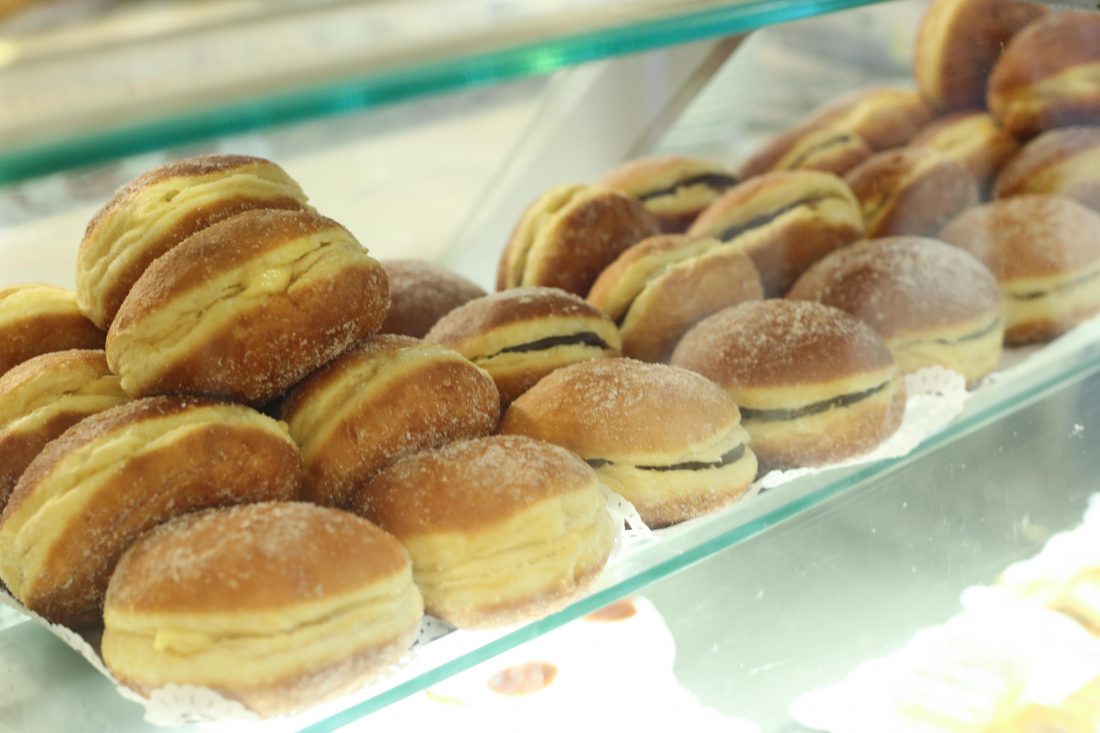 THE SIGHTS
During my trip with Next we did a bike tour of the city, which isn't something I would usually sign up to. I actually loved it and it's a great way to see the city. We started up high so it was mainly downhill but we cycled through so many different areas, stopping every now and again for a little history lesson – I learnt so much about Lisbon! The 25 de Abril bridge is definitely worth going to see whether it's from afar during sunset or right up close by the waterfront, it's an incredible bridge that's quite breathtaking. When you first arrive it's nice to get to know the city and I found the best way to do this was to start at the viewpoint "Miradouro Das portas do sol" and then wander down into the old town "Alfama". Don't be afraid to veer off the main roads and walk through the little streets, they're so beautiful!
If you have time (if your trip is 3 days or more) then a trip to Sintra is recommended by most! Sintra is a town outside of Lisbon, which you can get to by car but we took the train and it was really easy. I did not dress appropriately for our day trip so be warned that no matter how hot it is in Lisbon, Sintra is so high up that the wind will be a bit chilly – take a jumper! Sintra is home to some amazing palaces, we only had time to go to one, "Palacio de Pena" and it was very beautiful to look around. We also had a walk around Sintra town which is filled with loads of cute ceramic shops. We ate lunch in a Portuguese place called Tascantiga that was really delicious and I loved the vibe. After lunch we had to visit Casa Piriquita as we'd heard so much about their dessert and it didn't disappoint.
THE FOOD
As well as the few mentioned above, we ate in so many great places. I rarely travel and feel like I get food as good and varied as it is in London but I was really blown away by Lisbon. Obviously they do their own food incredibly well and any local place we ate in did amazing Portuguese food, I was obsessed with eating prawns and rice, but we also ate at the other great places that were recommended to us. The Time Out market is definitely one to visit, we went back four times! It was an old market that Time Out bought and renovated, it's massive with loads of seating and all around the edges are different food and drink stands. They have everything from sardines, to sushi, to Thai and charcuterie. We had some amazing meals there! One night after dinner we wondered down to "The Old Pharmacy", a cute little wine bar that's worth noting down if you're looking for somewhere in the evening.
Ok back onto meals… Next took us to Bairro do Avillez and I loved it so much I went back with Rich. It's run by a famous chef who also has some other restaurants in Lisbon (and a cabaret style restaurant in the same location) and it's a great place to visit if you want fresh fish, seafood and amazing cocktails. The restaurant itself felt very trendy and got quite buzzy in the evening. Talking of trendy, we struggled to get into "Pistola y Corazon" but second time lucky (I'd recommend going off peak times) and it was totally worth the hassle. IF you have to wait for a table, at least they serve cocktails outside in clever stand-alone plastic bags – it's quite fun! When you eventually get in prepare yourselves for the best Mexican food you'll ever eat outside of Mexico. I don't know what else to say apart from great vibe, strong cocktails and the most delicious Mexican food ever.
Unfortunately the breakfast at our hotel wasn't great so we started to venture out in the mornings to see what we could find and we came across "The Mill". It's the perfect place to go if you want a chilled cafe that does avocado on toast and has free wifi – it was very LA.
AREAS TO VISIT
LX Factory is a very cool area to go for a little walk around, it reminds me of East London. There's a juice bar, outside seating for drinks, vintage shops, restaurants and then lots of random cute shops. I went during the week and it was quite quiet but when I returned on a Sunday the little road was lined with market stalls and there was a lot more going on. Whilst you're there visit the shop "Wish" and it's adjoining cafe and also try the famous chocolate cake from Landeau Chocolate.
Before visiting Lisbon I was told by everyone to visit Belém and to try the Pastel de Nata as they're unlike any other you'll find. The world famous Pastel de Nata can be found all over the city but everyone was adamant that you have to try them in Pasteis de Belém and nowhere else. I broke the rules of course and I have to say that the ones I tried in the Time Out market were identical in look and taste to the ones in Belem so if you haven't got time to make it there, try the ones from the market! But if you have time it's definitely worth visiting the bakery as it's not only filled with delicious pastries but the area itself is lovely to walk around. We ate our treats in the park and really enjoyed the afternoon.
So I think that's everything! As I said, I was blown away by Lisbon and everything it has to offer. It's right up there on my recommended places to visit so I hope this post was helpful if you're considering a trip.