FOREVER BUYING JEANS
I'm sorry, I can't help it… I'm a jean addict. No matter how hard I try I always seem to gravitate towards the denim department and with so many new styles coming out all the time, it's hard to resist. I'm really enjoying trying out different shapes and wearing them more as a statement piece, rather than "oh I'll just throw on these jeans".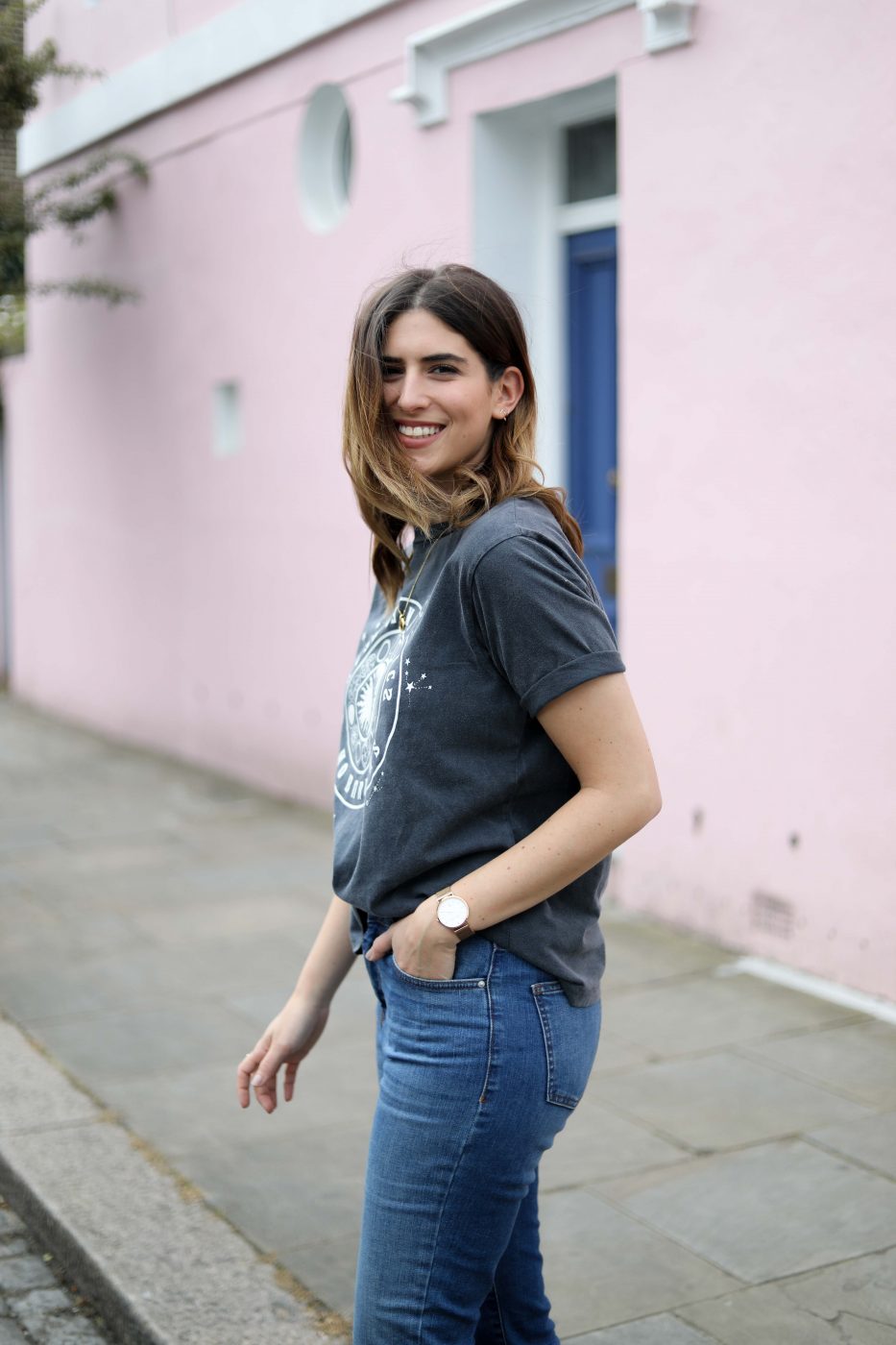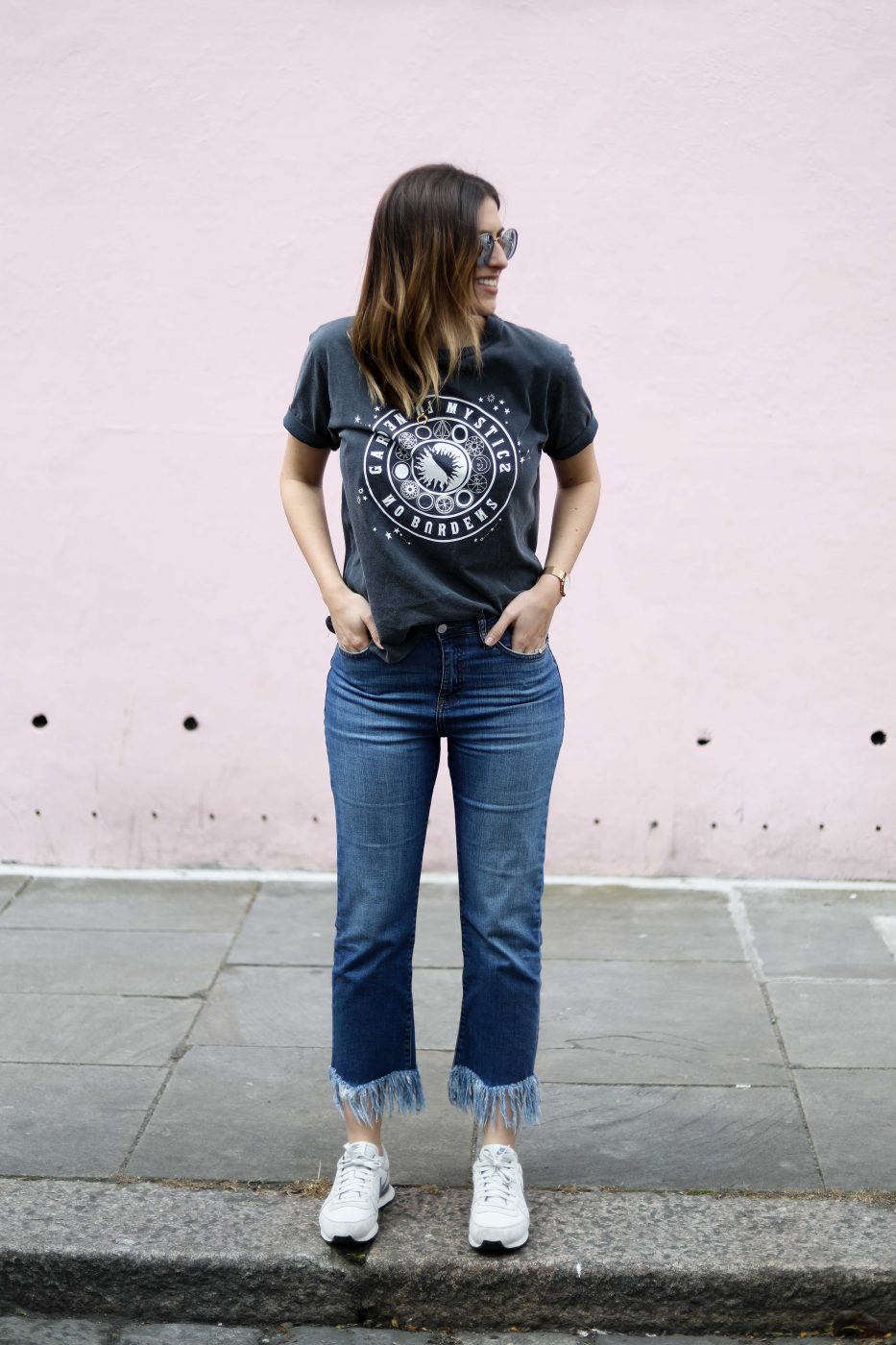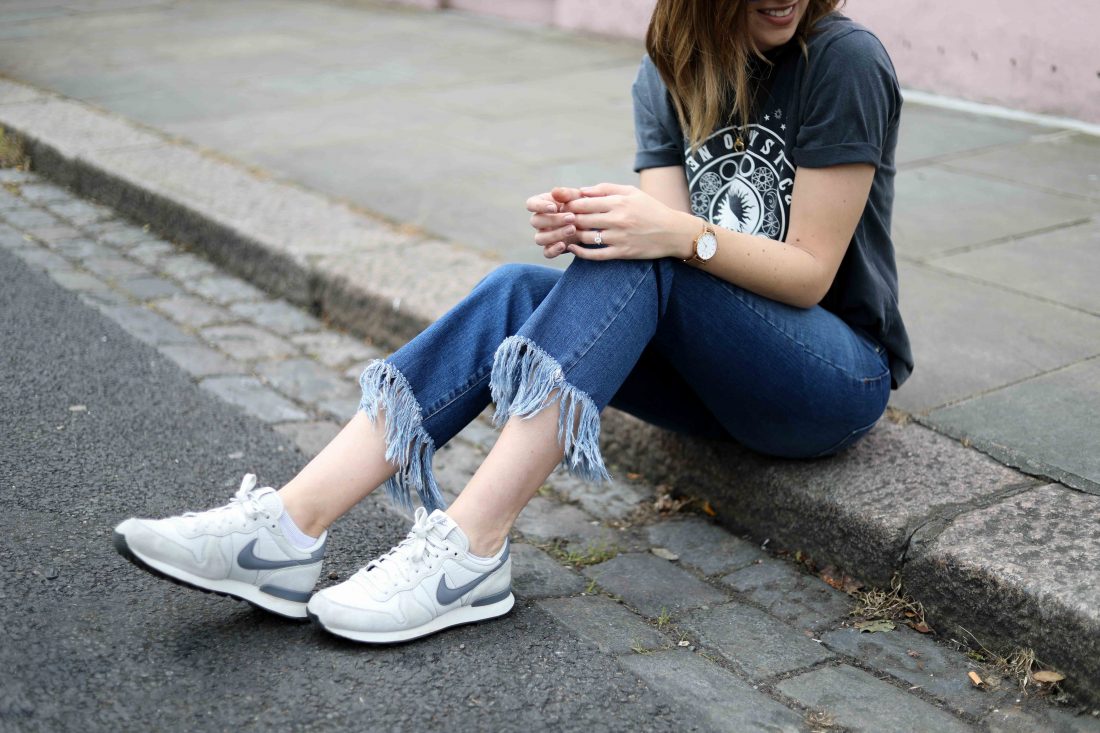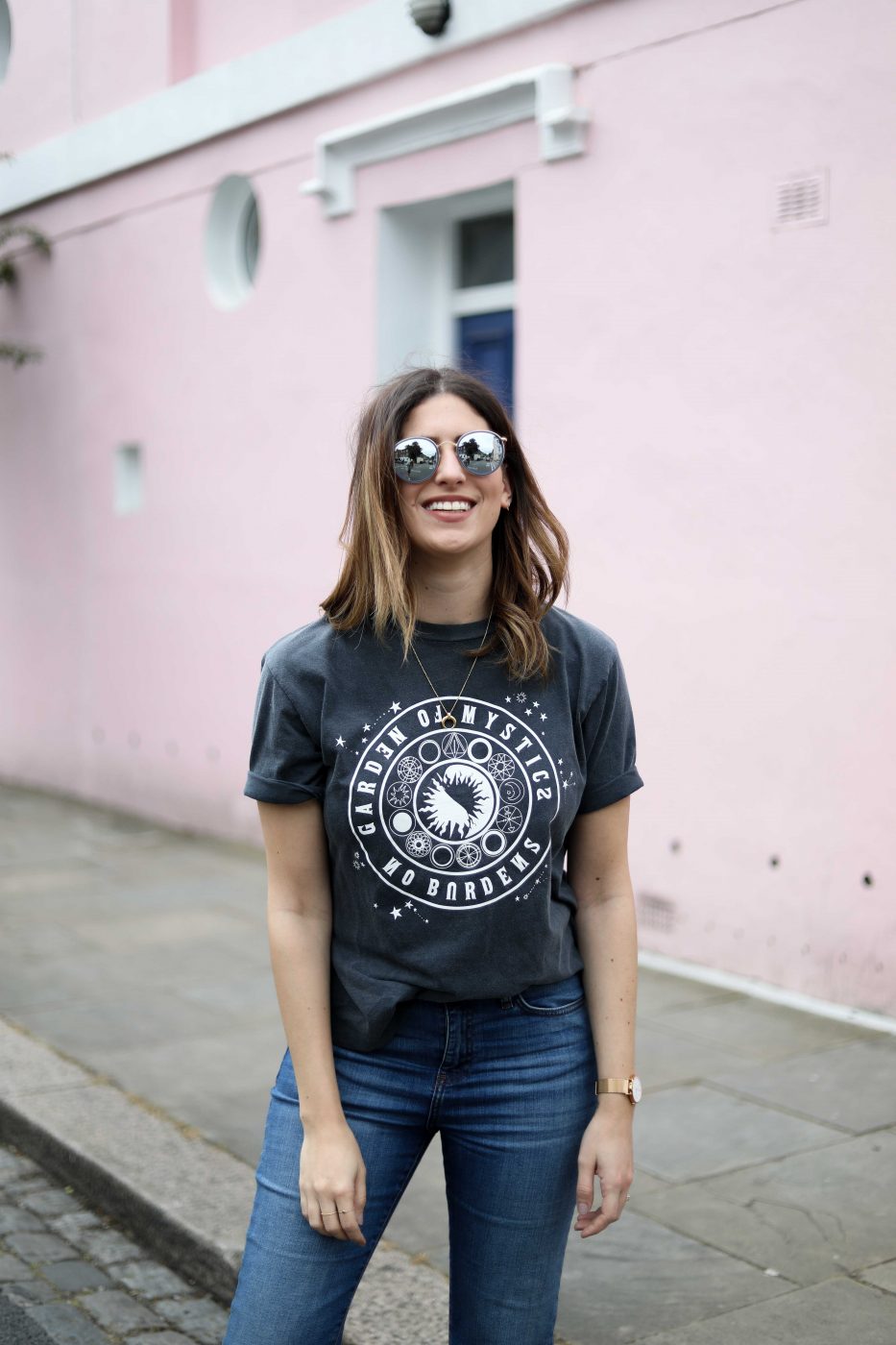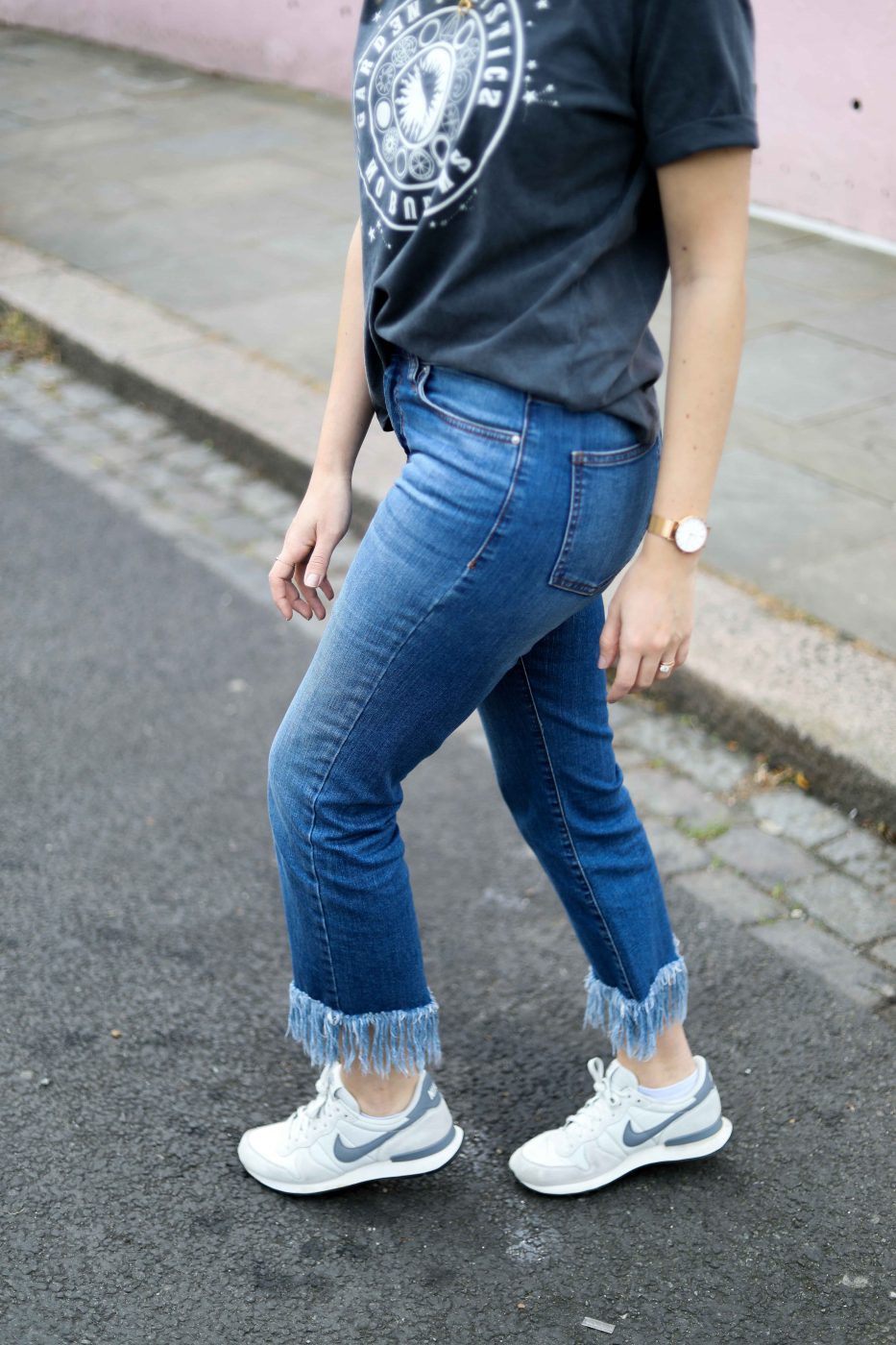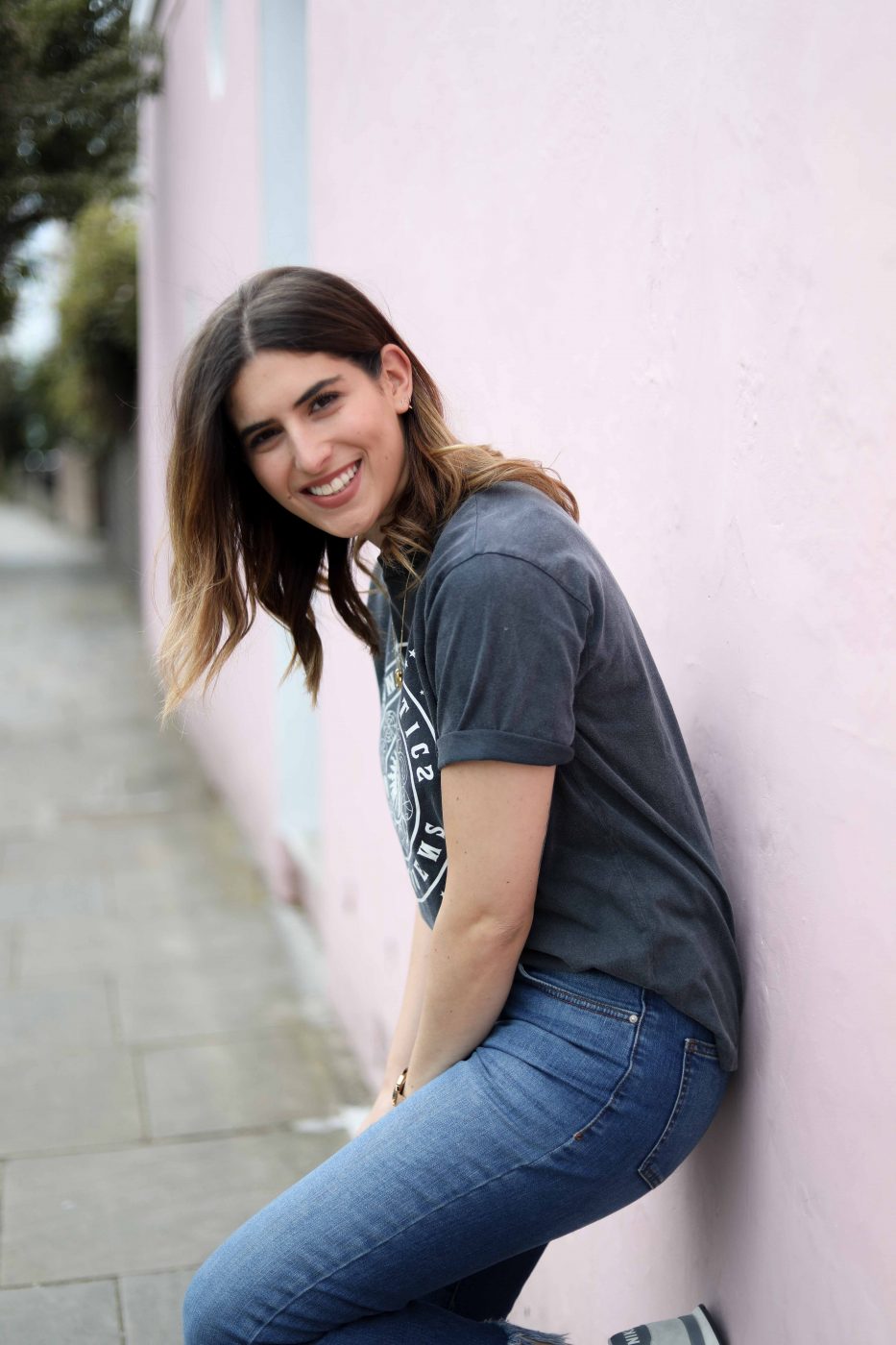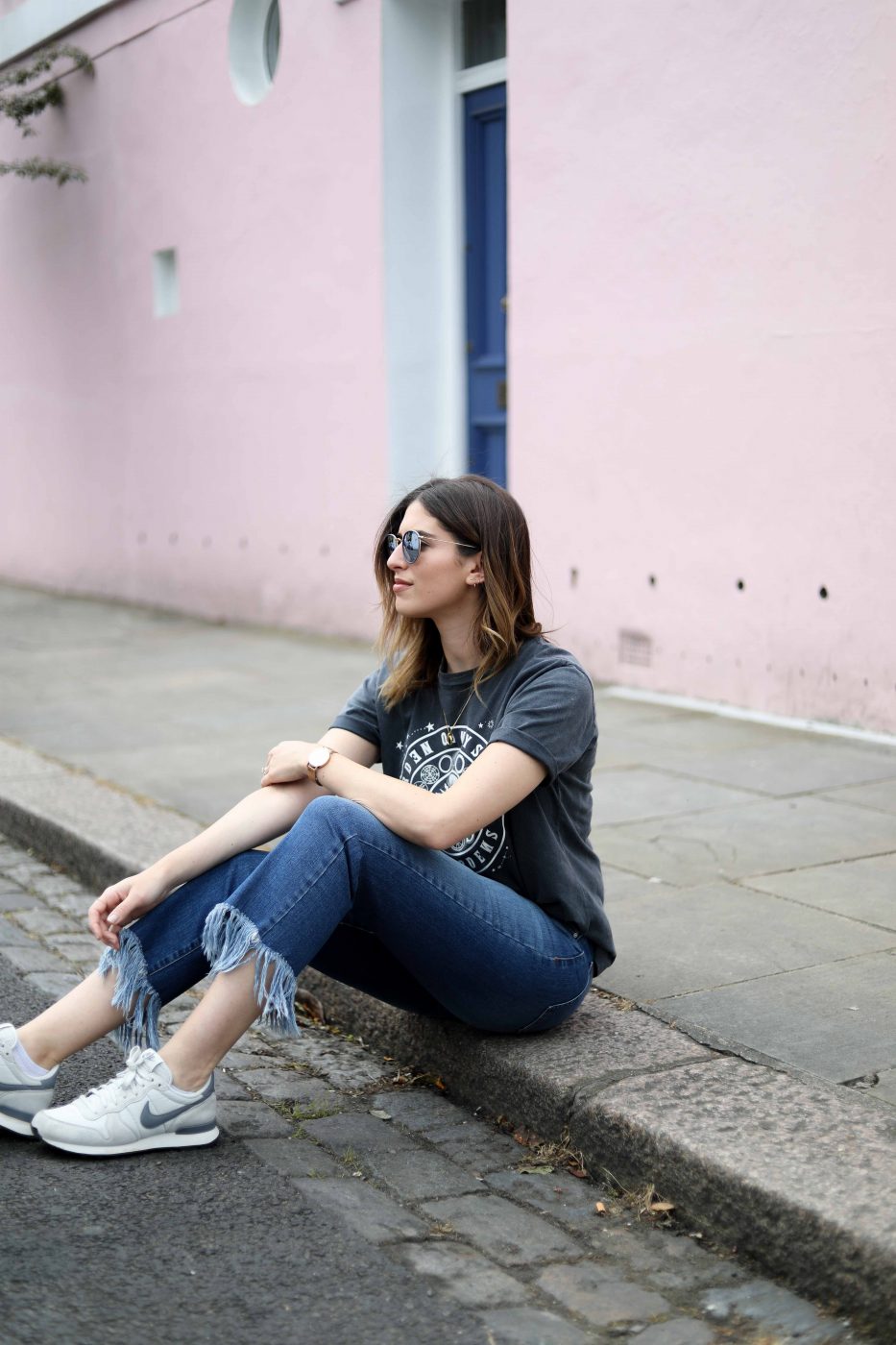 I spotted these on Carrie months ago and couldn't stop thinking about them. Although I find the top section not the most flattering, I love the tassled bottoms. They add something really fun to my outfit and as they sort of flare out, it's just a different look than I'm used to. I paired them with this casual band tee style t-shirt, half tucked in for a really casual vibe.
SHOP THIS OUTFIT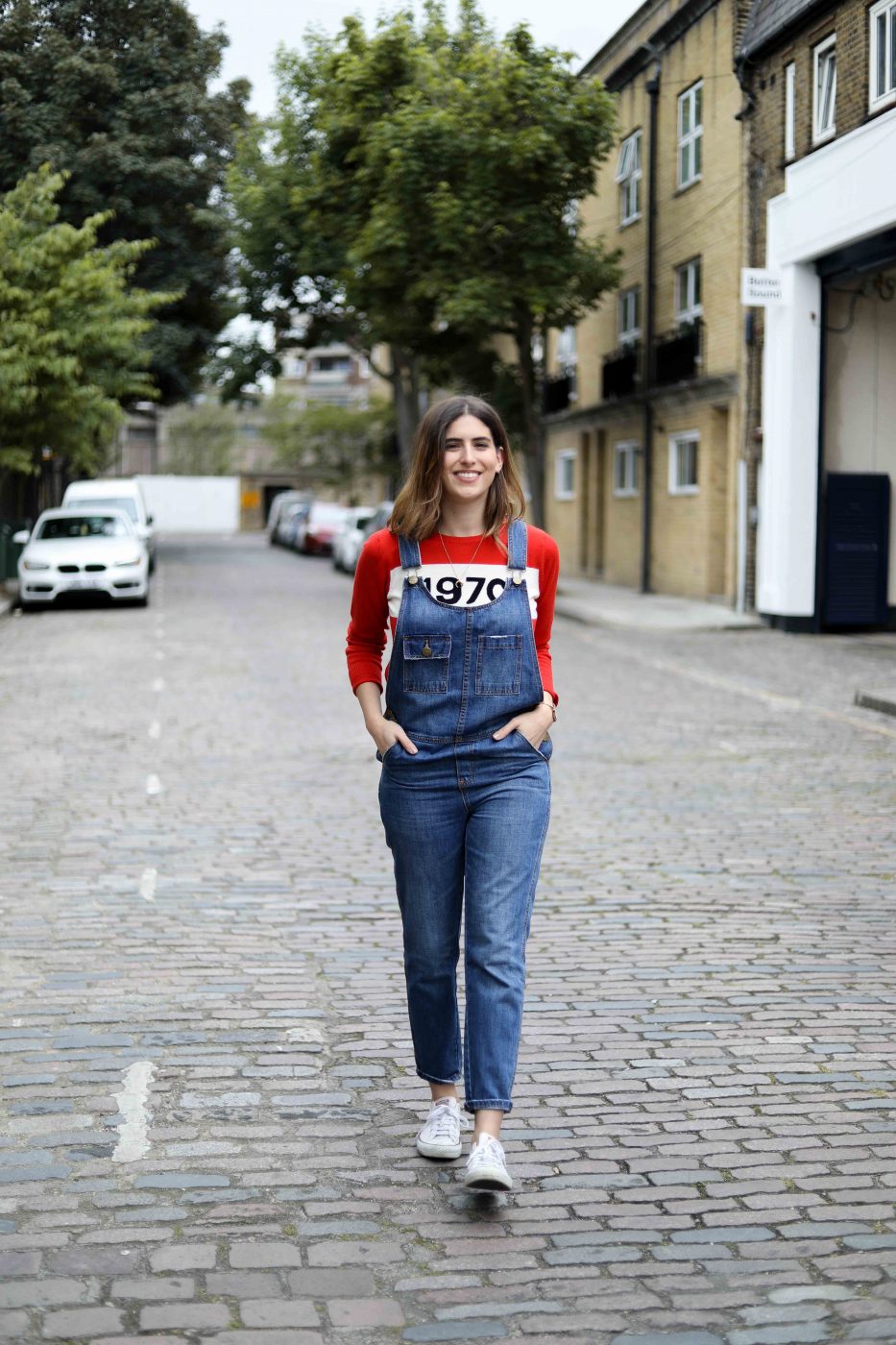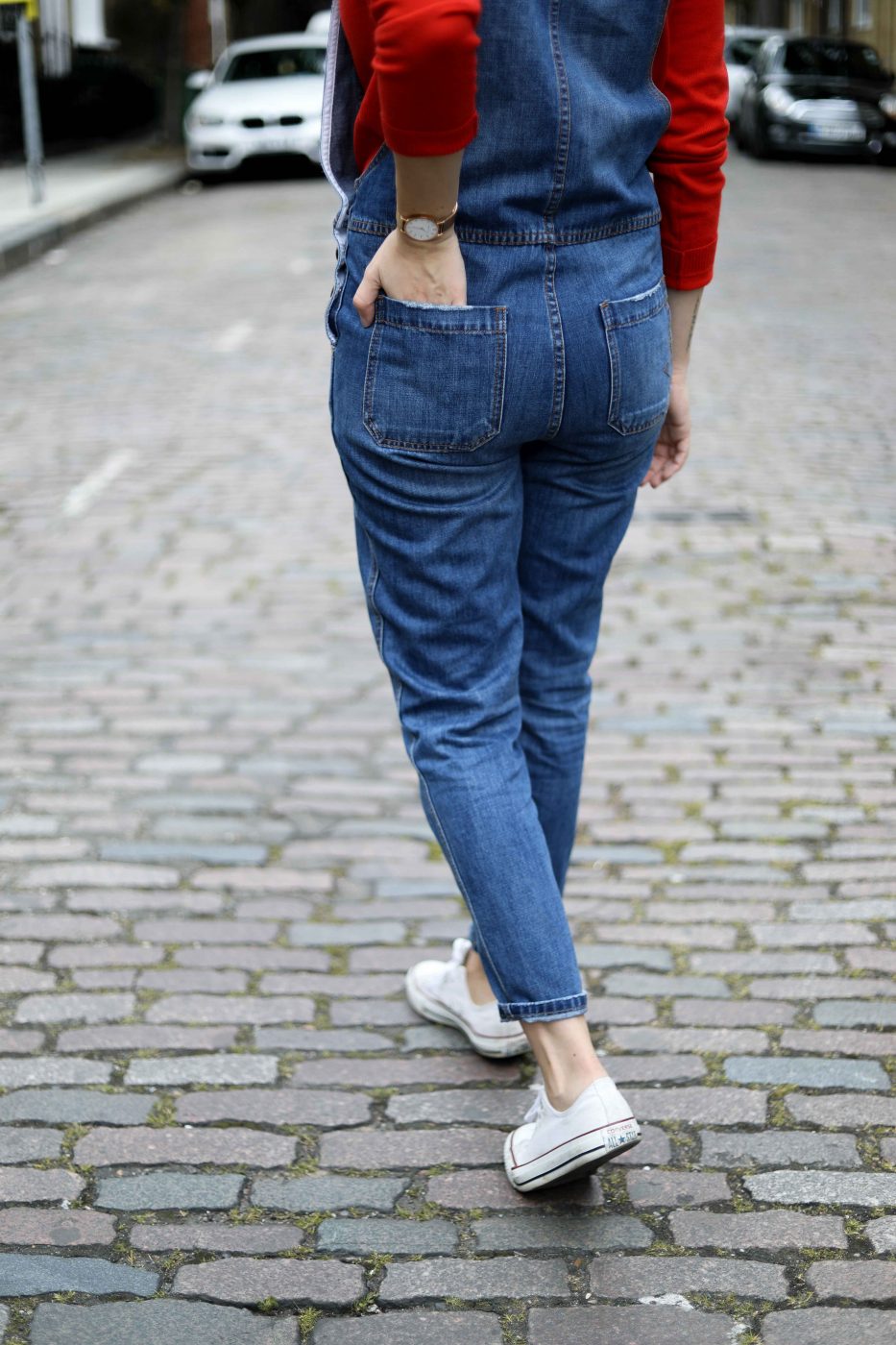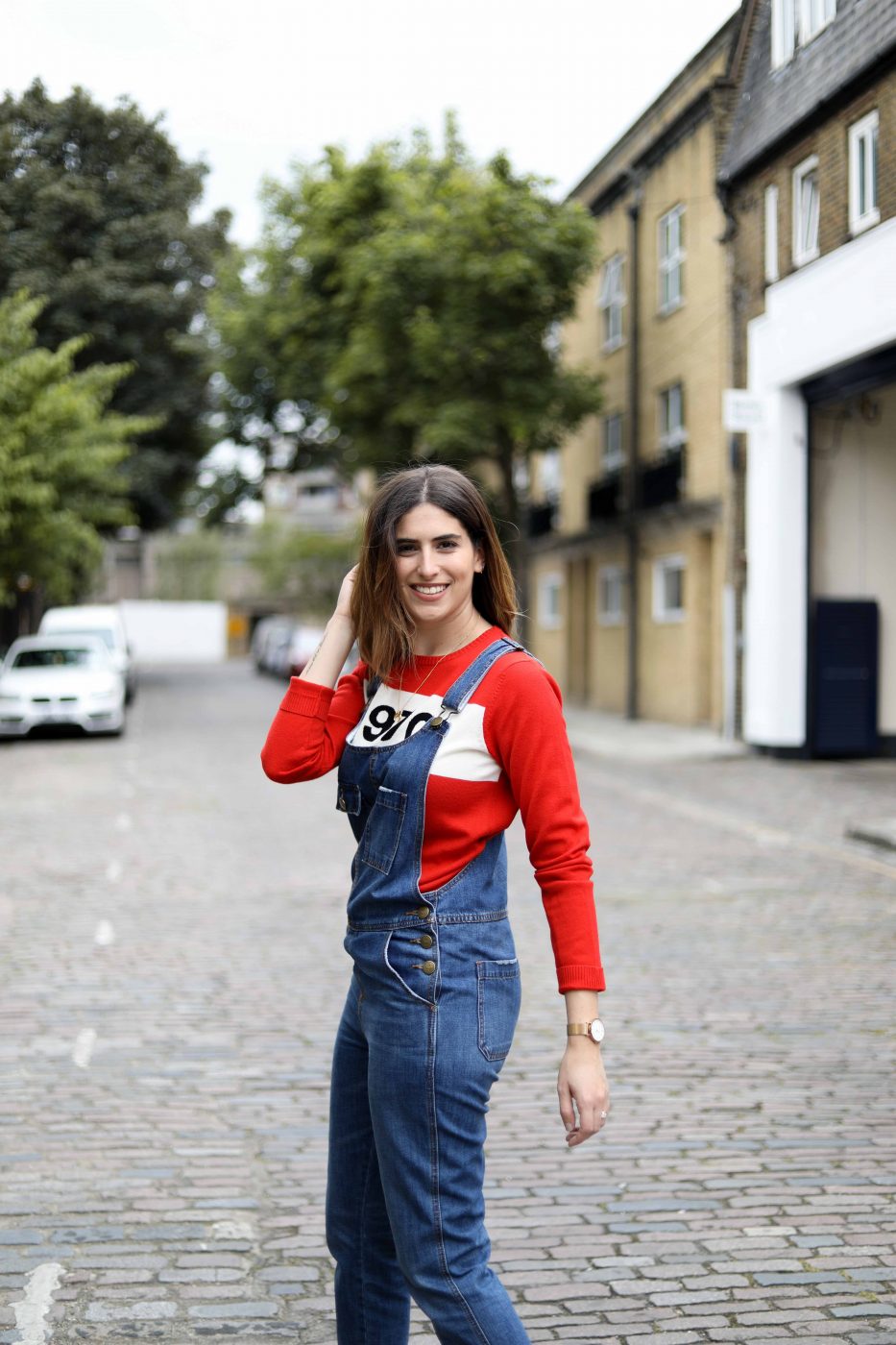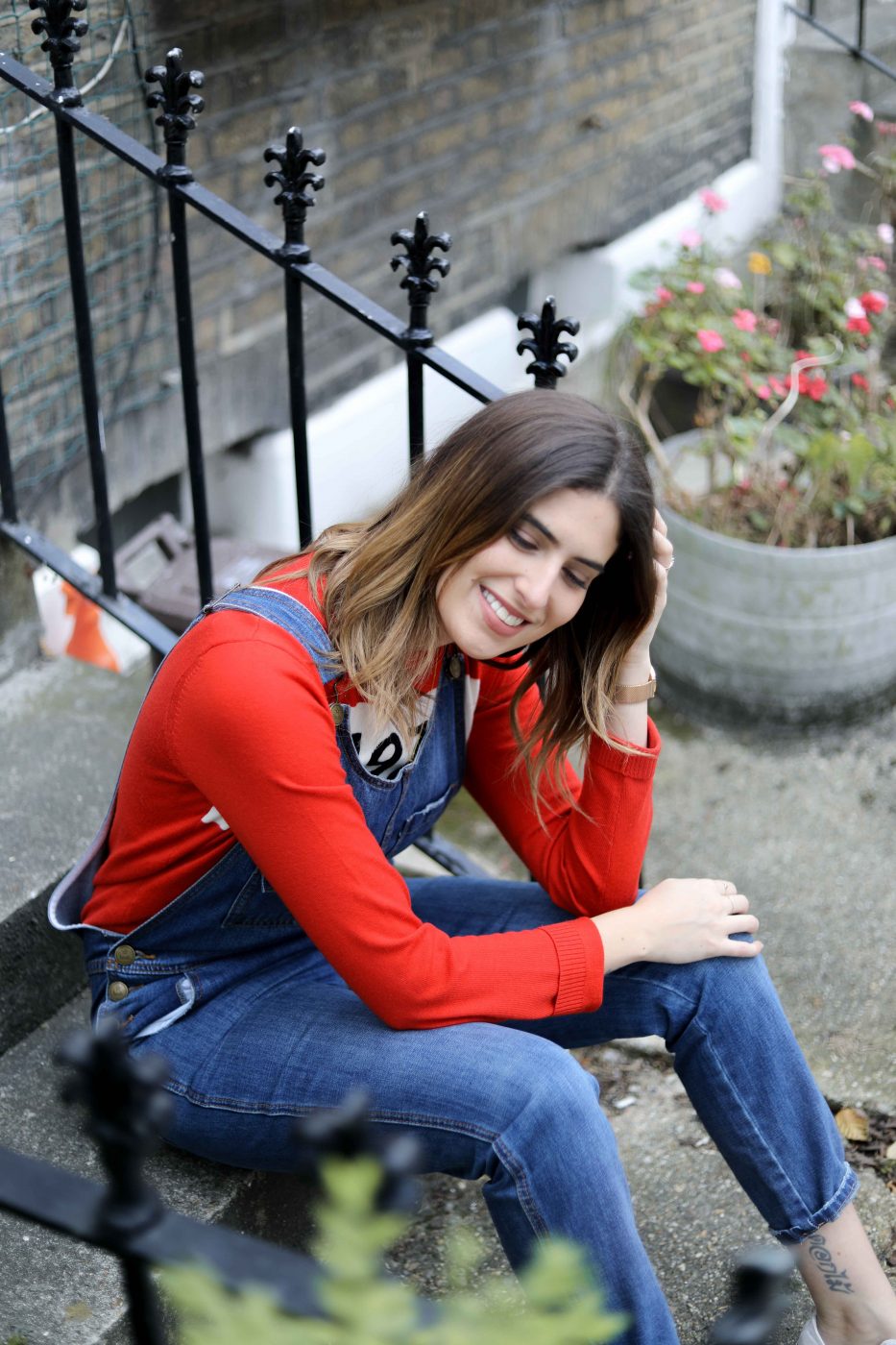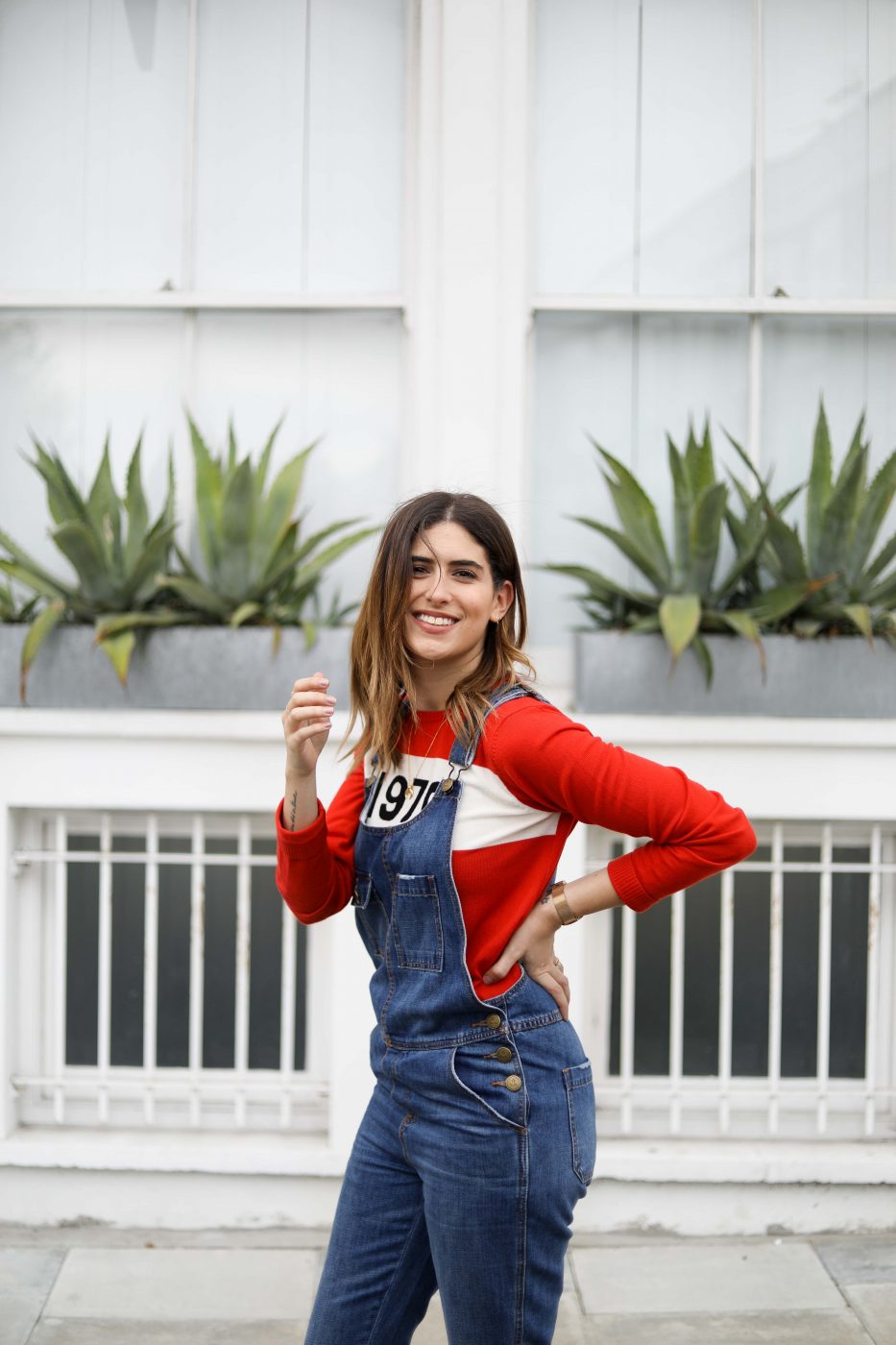 I can't stop wearing dungarees! Back in the day they used to be really baggy and incredibly unflattering but dungarees these days don't gape on the side so you can see right down your legs, they're almost like skinny jeans with straps. They are just so damn comfortable and with a pop of colour underneath I think they can look really fun. They just make me happy.
SHOP THIS OUTFIT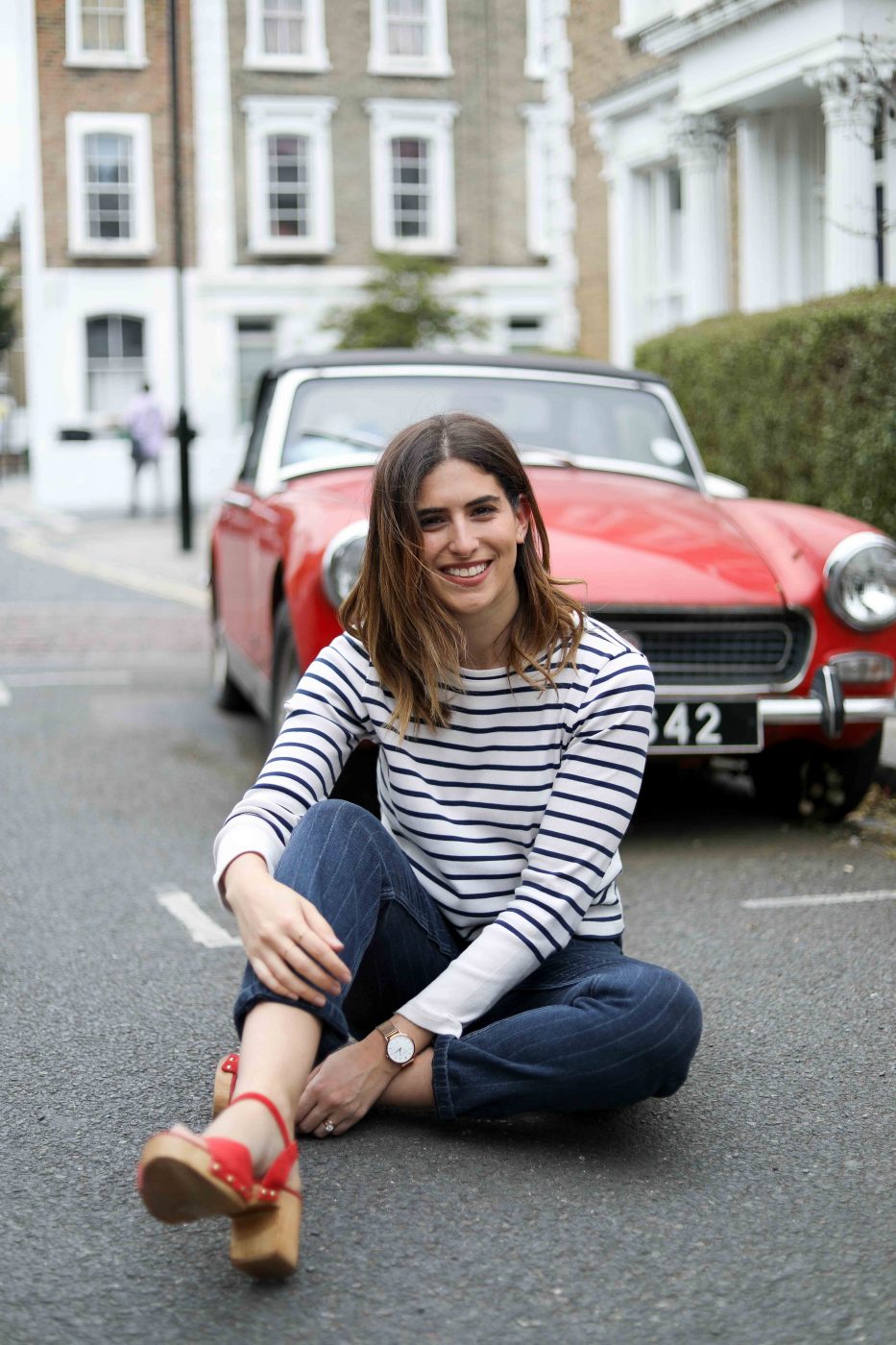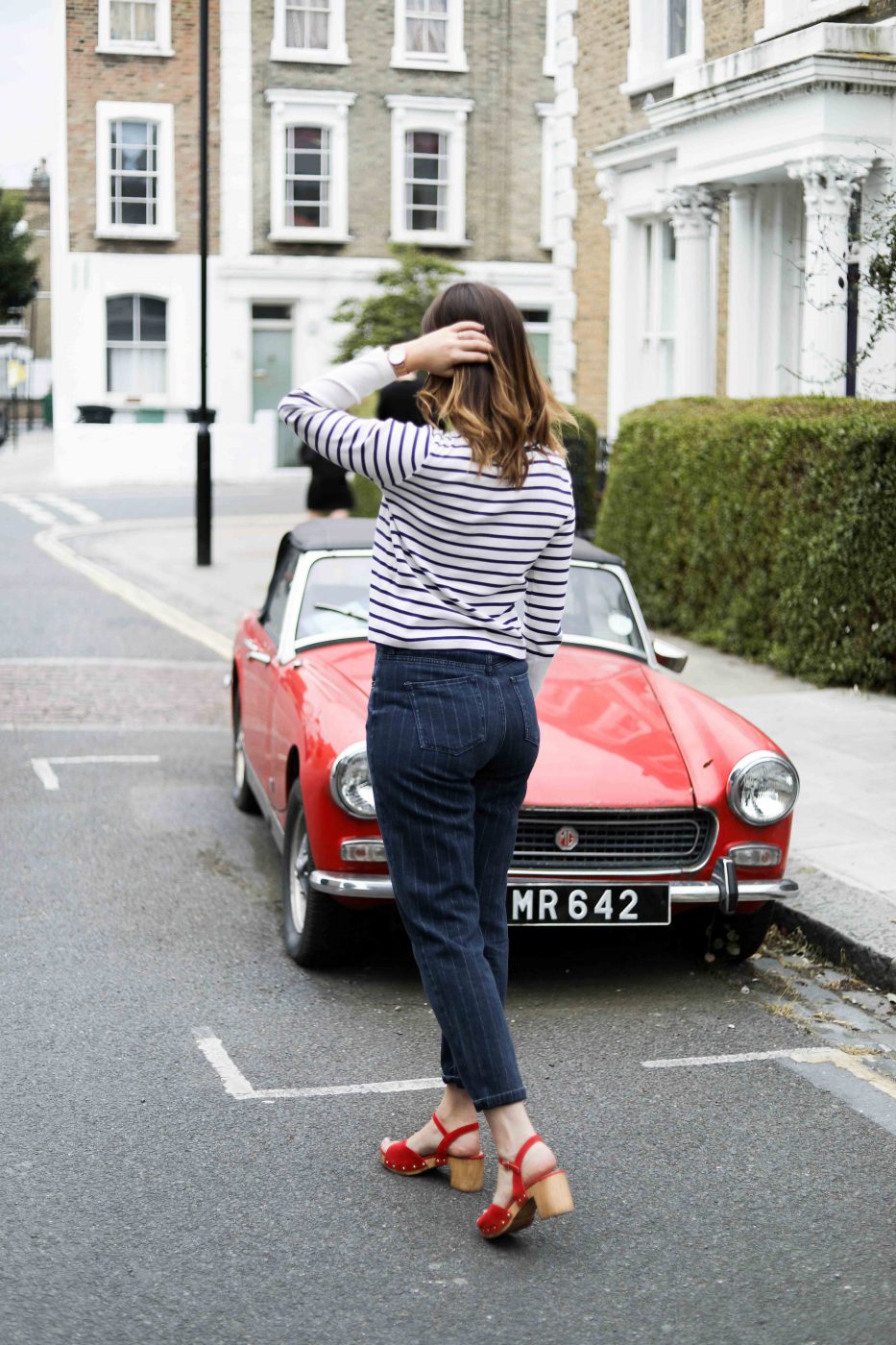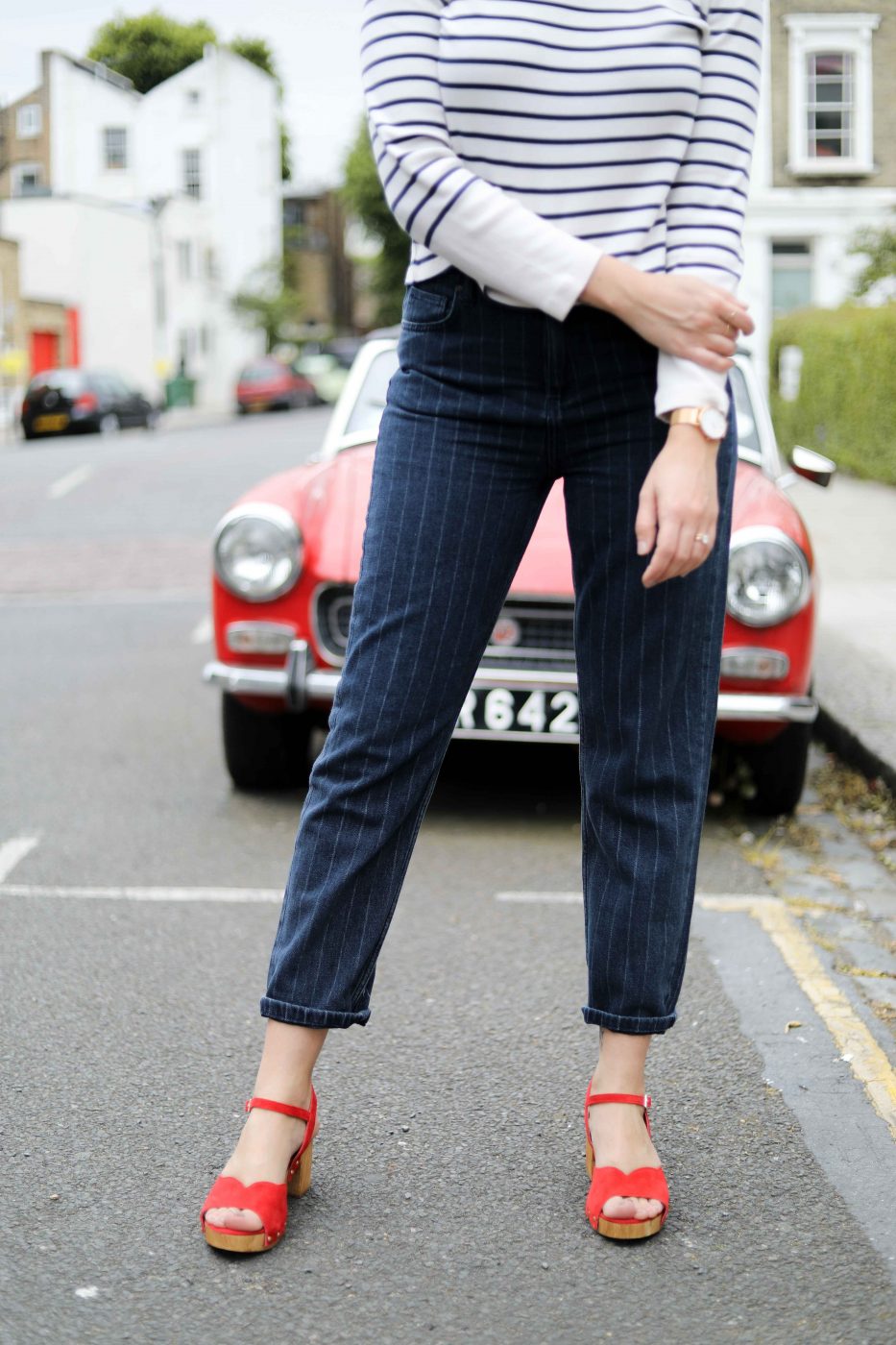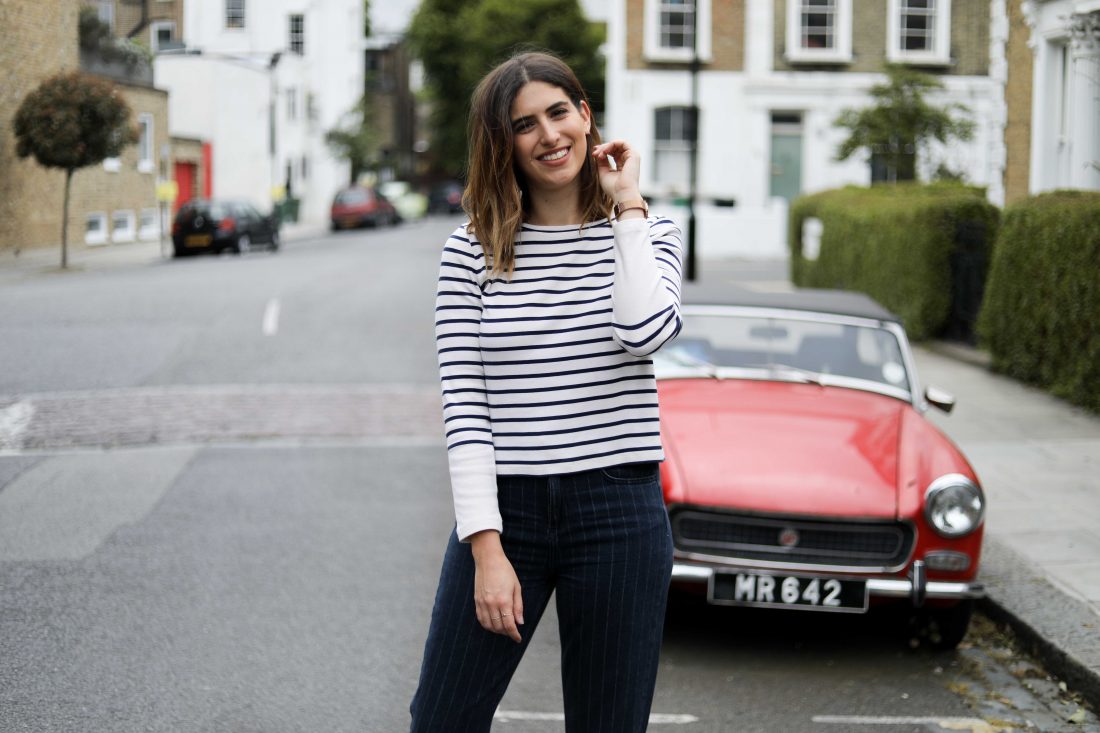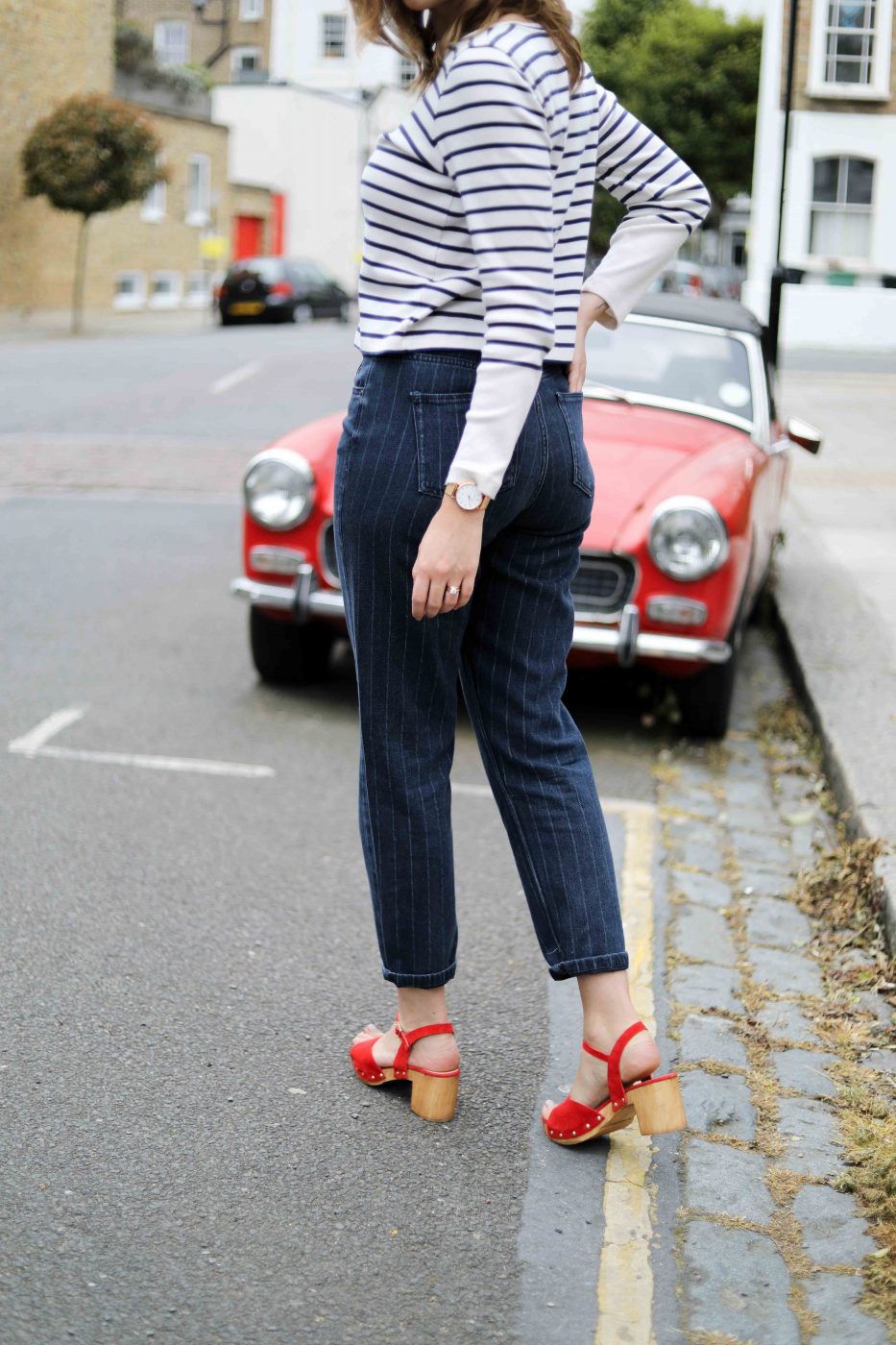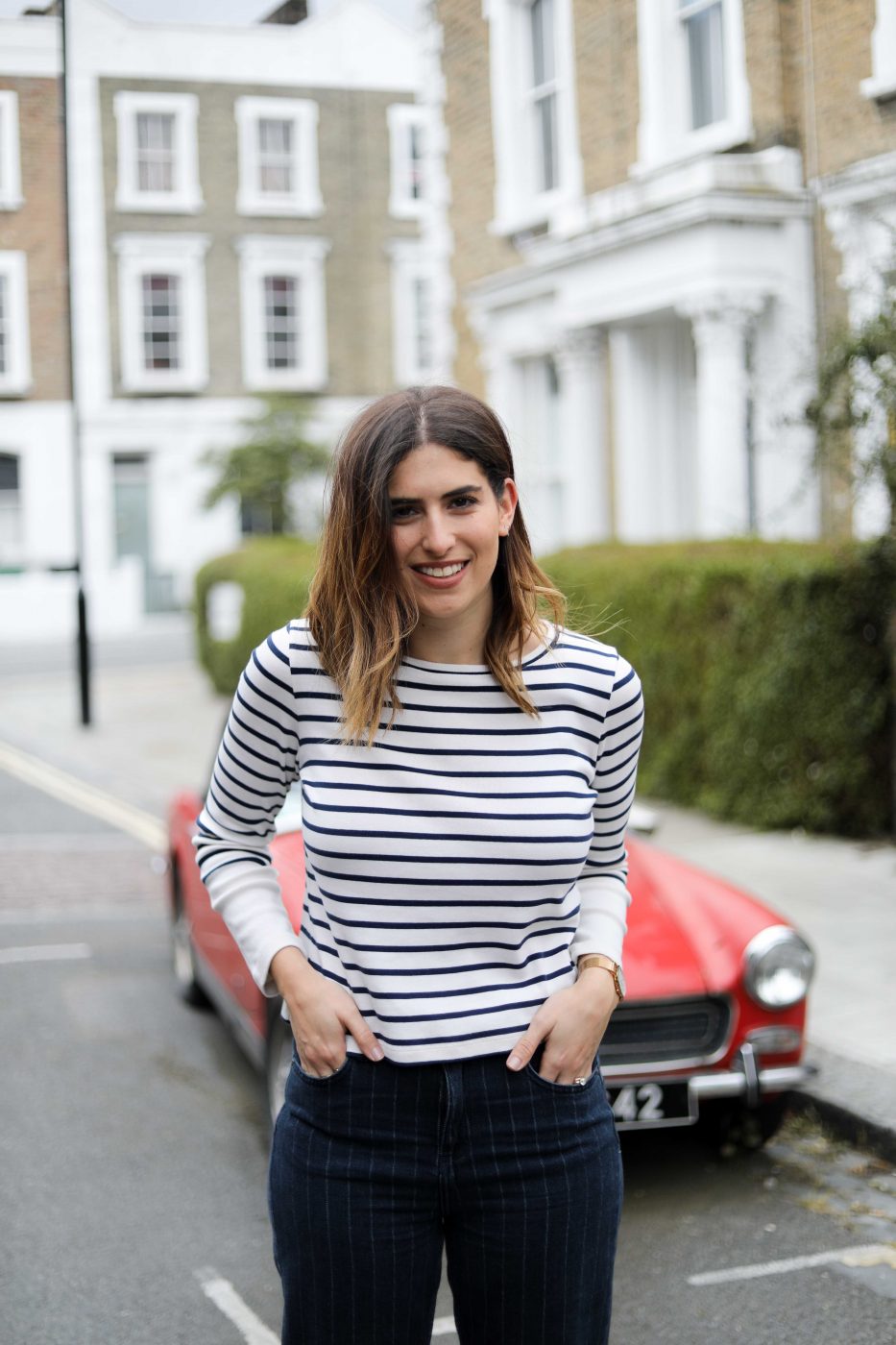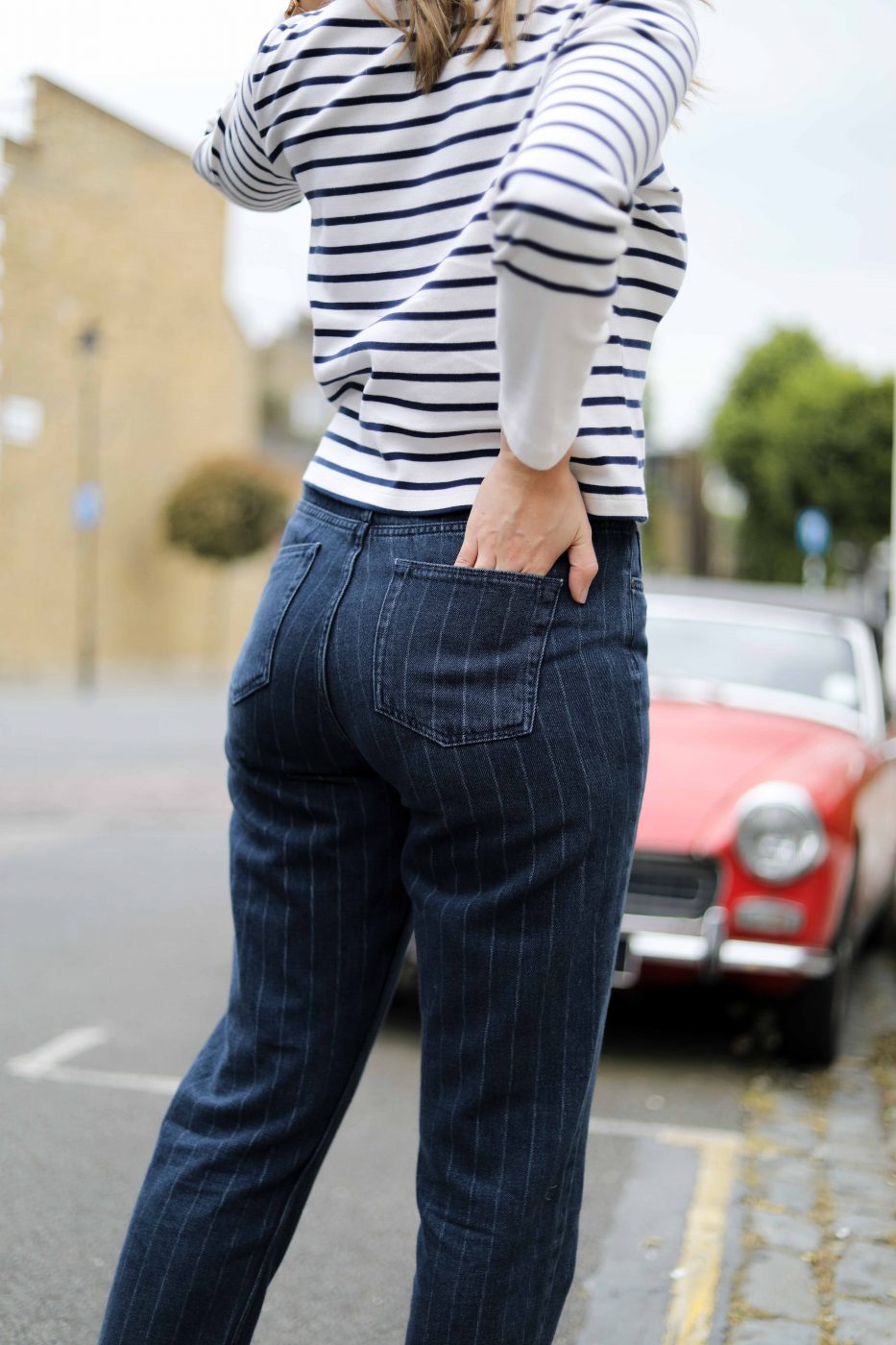 These "Mom" jeans from Urban Outfitters are made out of a really light fabric, they're so comfortable, almost like linen trousers. They're navy with a subtle, thin pinstripe and they're so different from any other jeans I have. These aren't online but I found lots of sizes in the Spitalfields branch! I found these shoes in Topshop a few weeks ago and picked them up for an upcoming holiday. The wooden block heel makes them super comfortable and sweetheart toe is very elongating on the legs.
SHOP THIS OUTFIT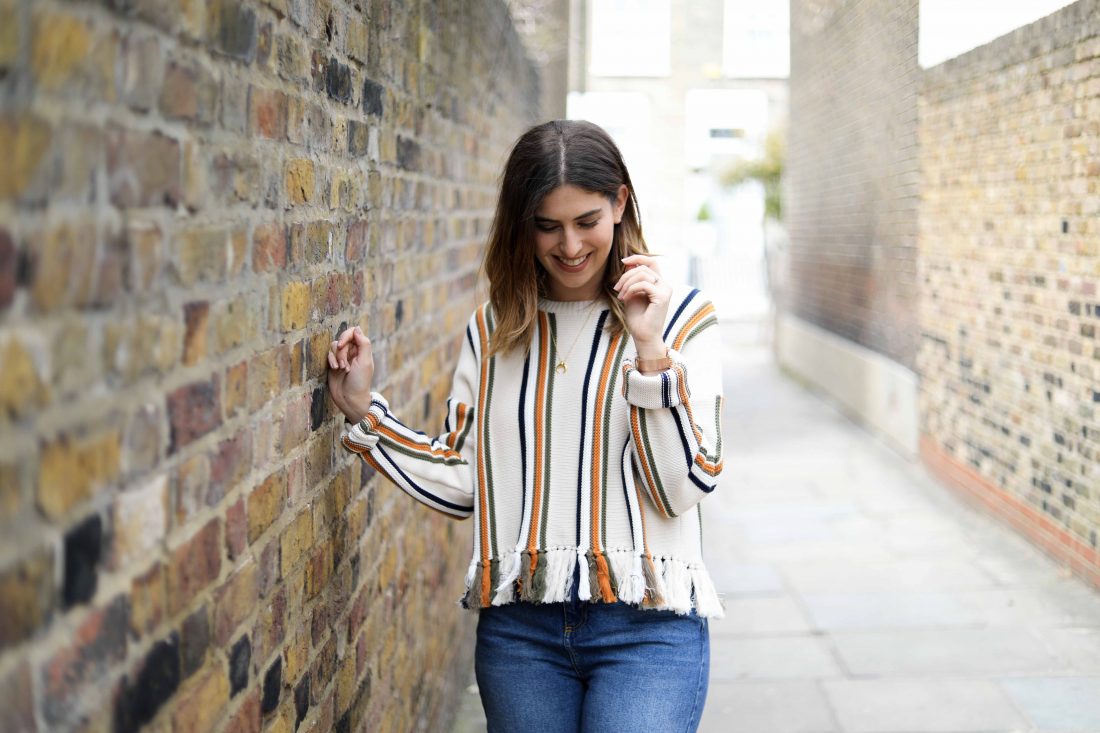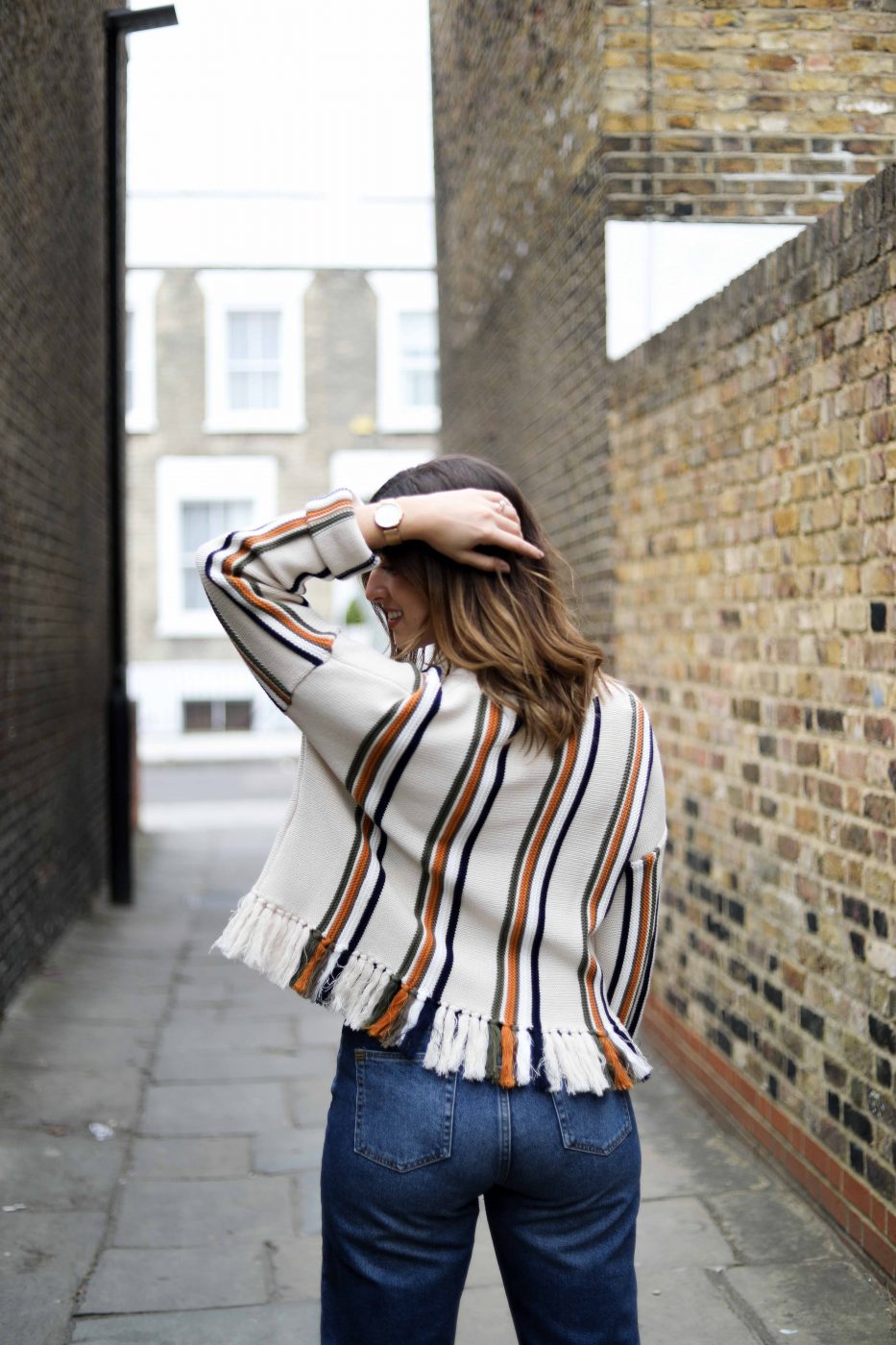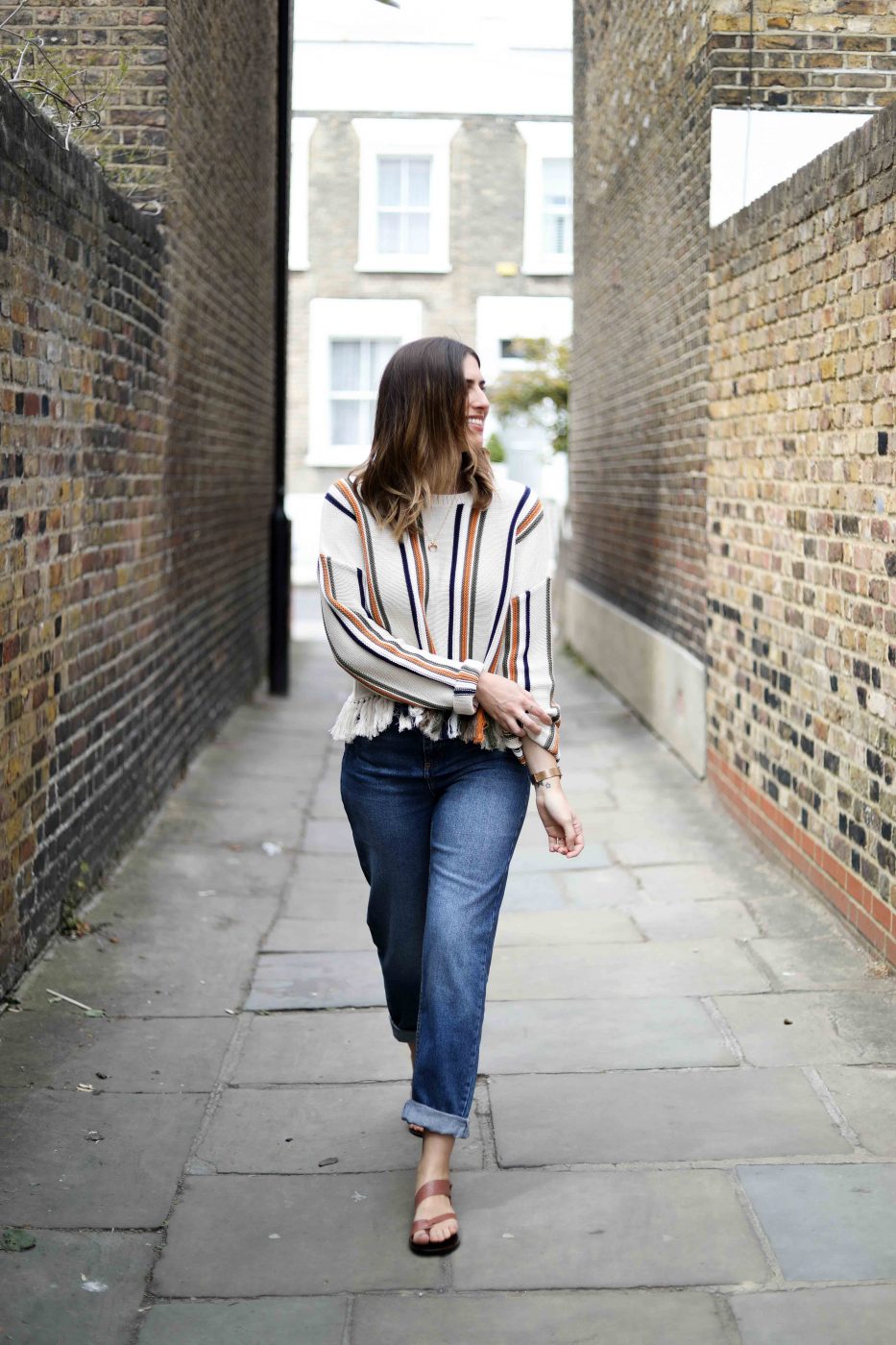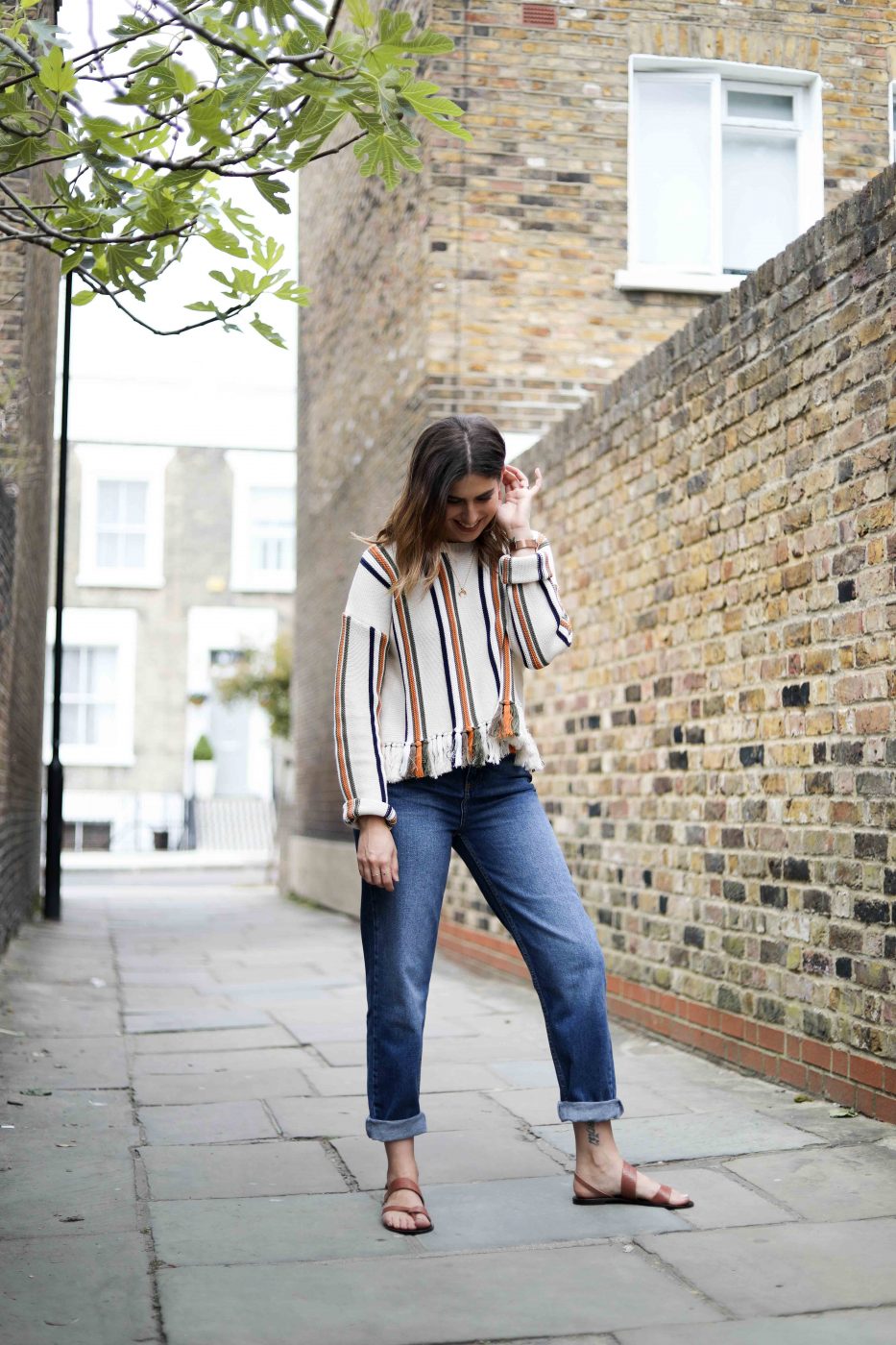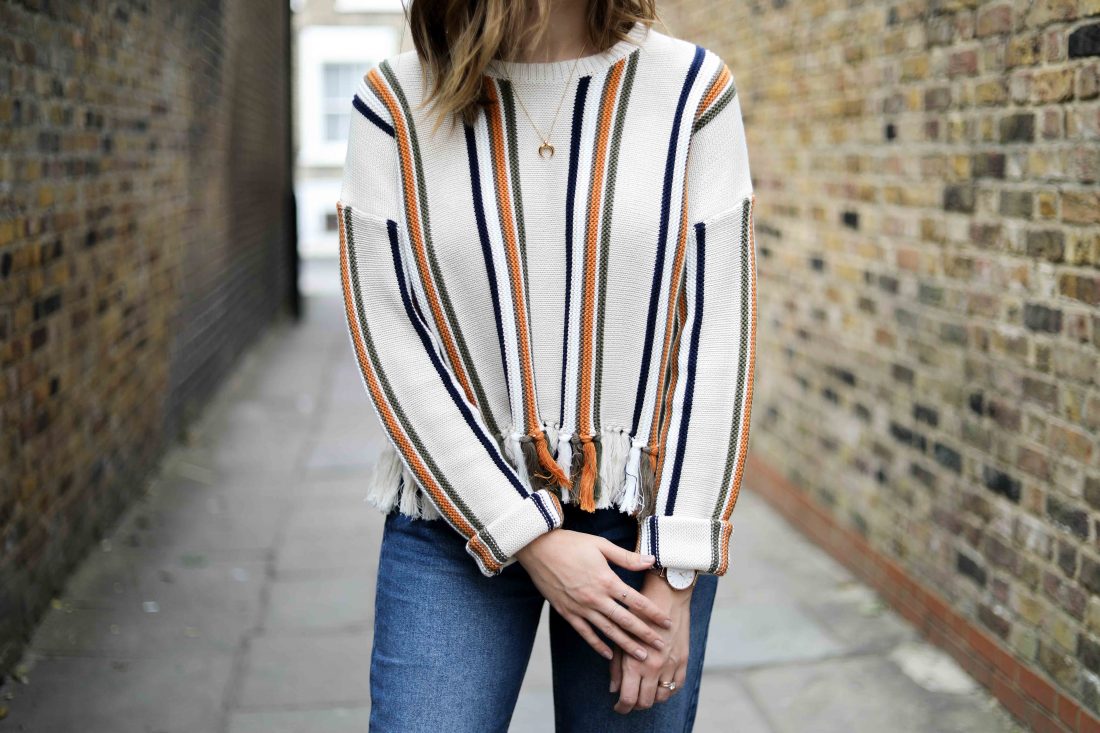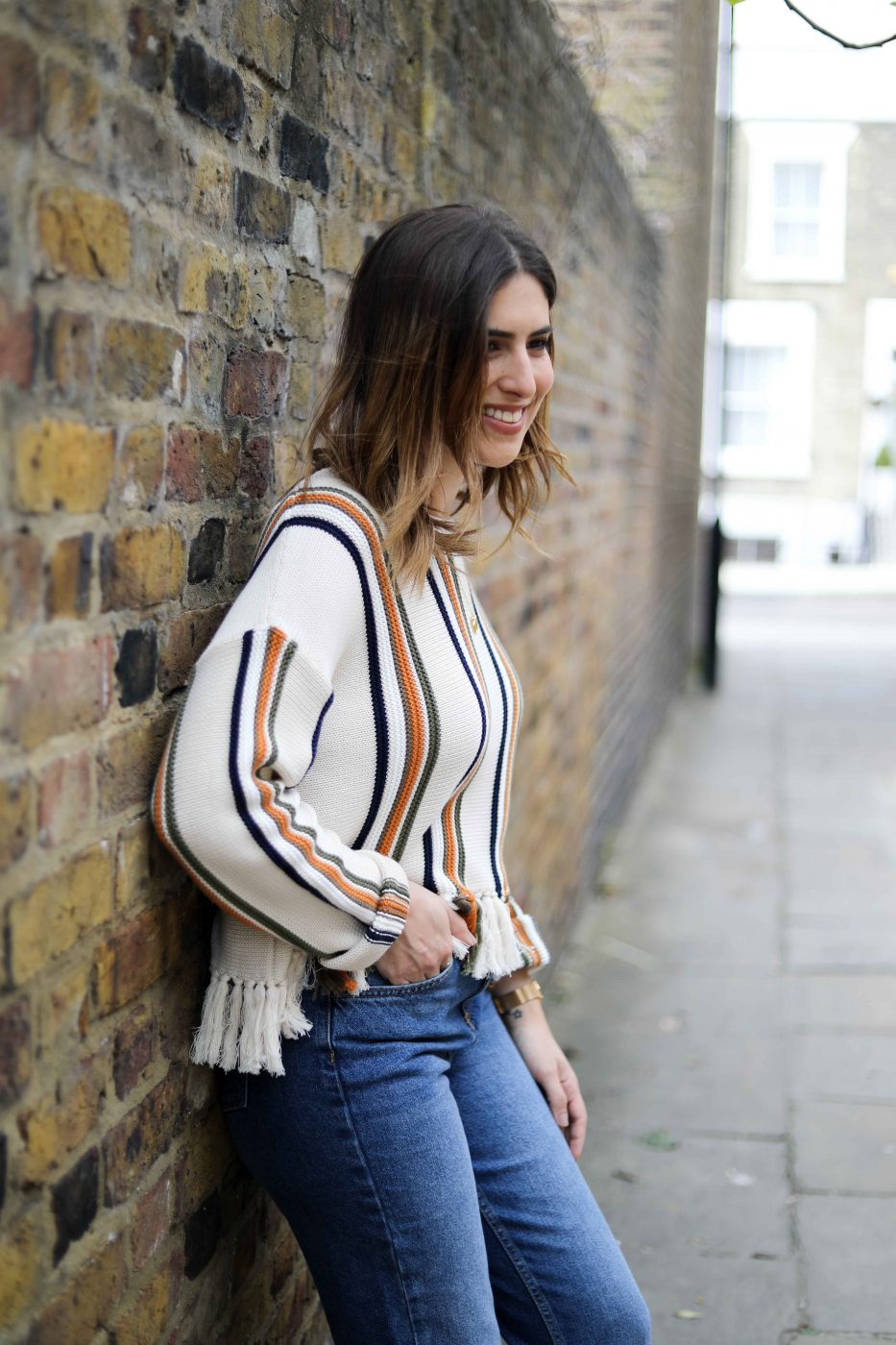 I've never got my head around the whole "Mom" jeans trend, mainly because I can never seem to get them past my hips. They're so high waisted that it seems you have to have perfectly proportional hips to waist ratio to join in but finally I've found some that I can fit into. Here's the trick… find a brand that does half sizes and size up. I'm usually a 28 but luckily Urban Outfitters do 29 waist jeans and they fit like a glove! Because they're so high waisted it means I can wear cropped tops without showing off my belly. I'm so obsessed with this new Whistles knit, it's summery whilst also being London appropriate.
SHOP THIS OUTFIT

Which jeans are your favourite? I had so much fun taking these photos so I hope you love them.
Photos by Lydia Collins