NOURISHING NAILS | AD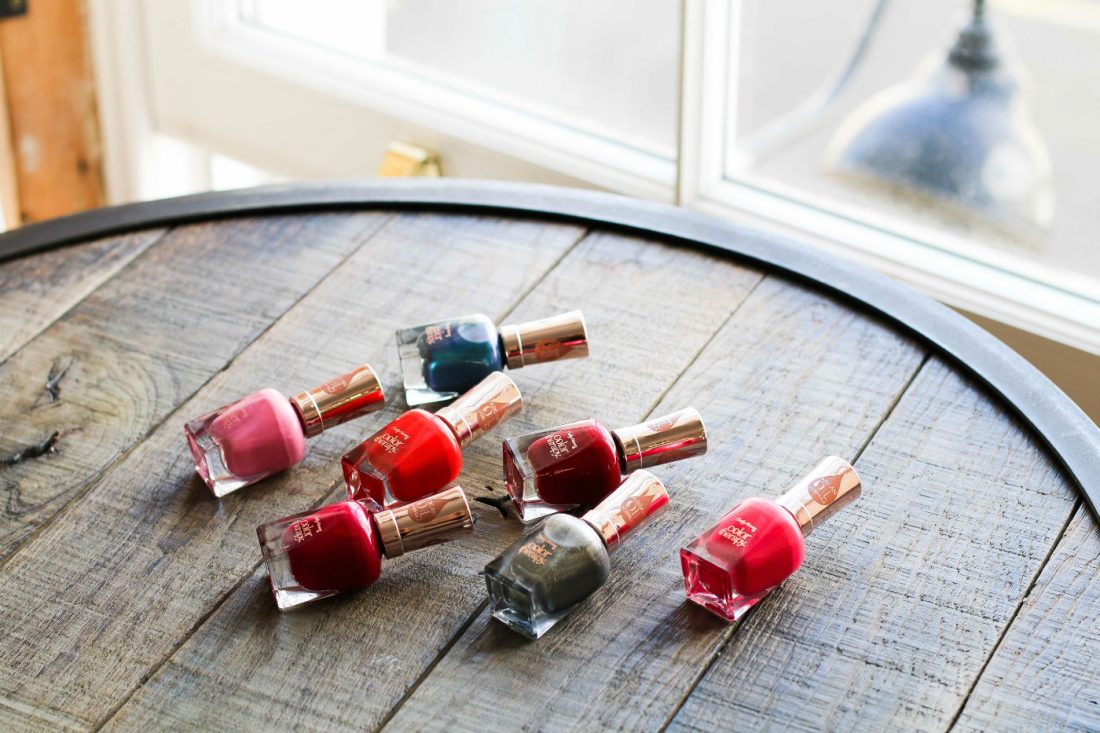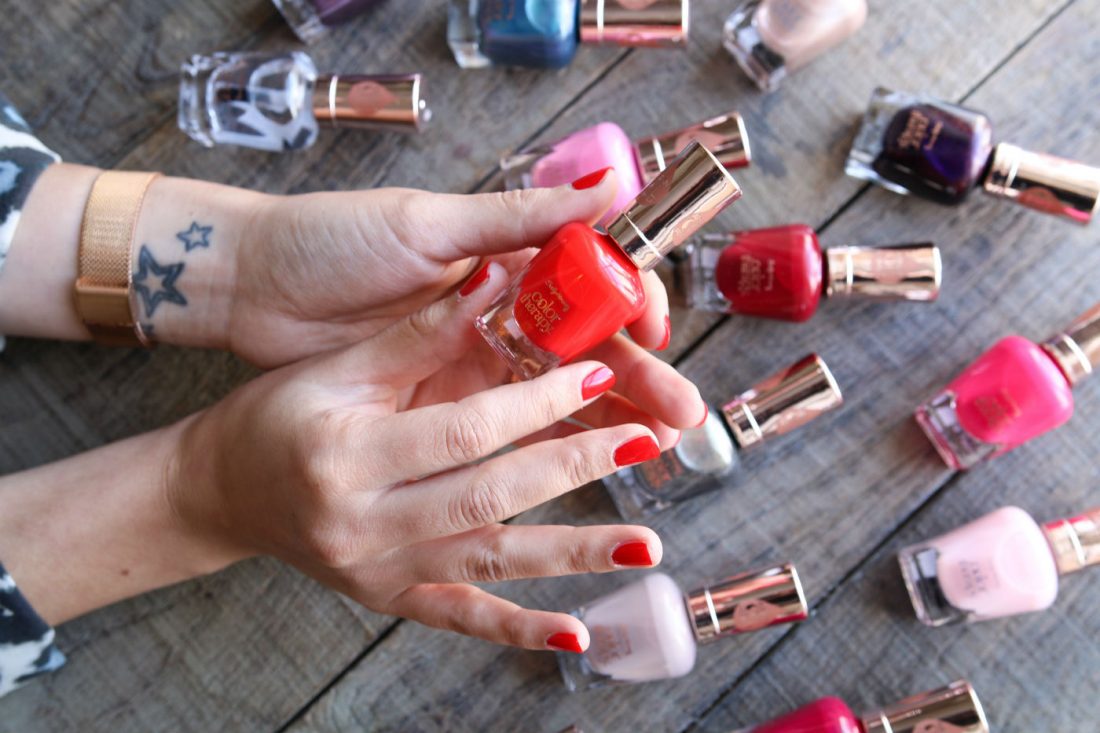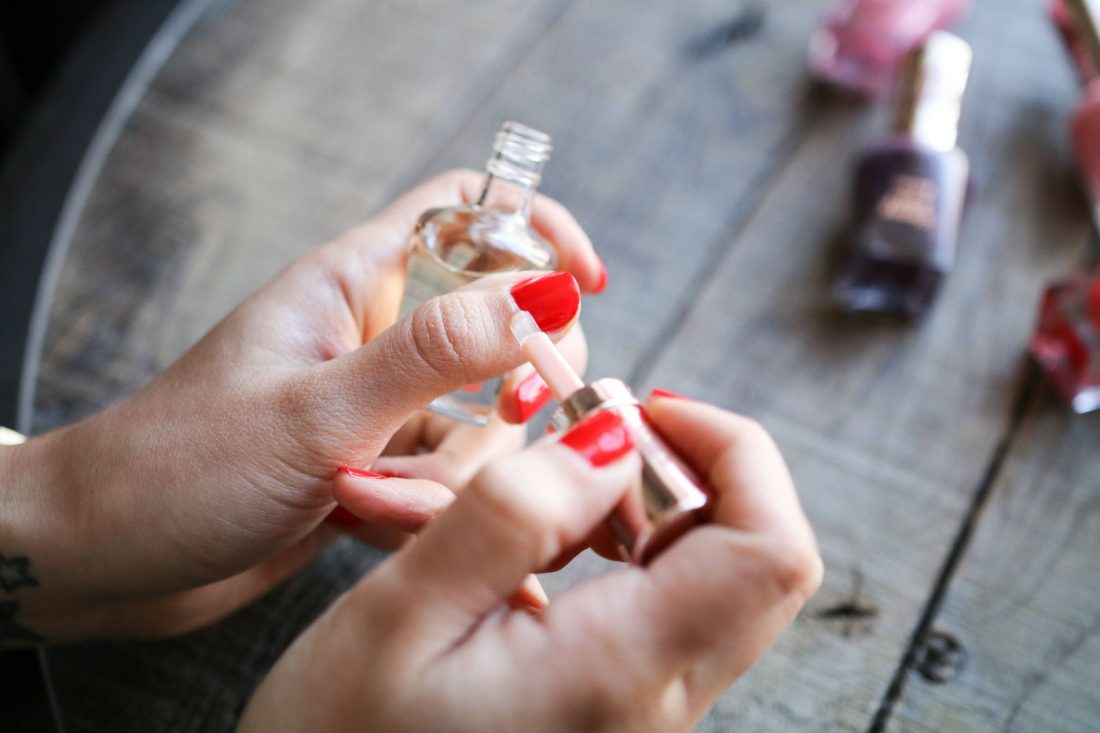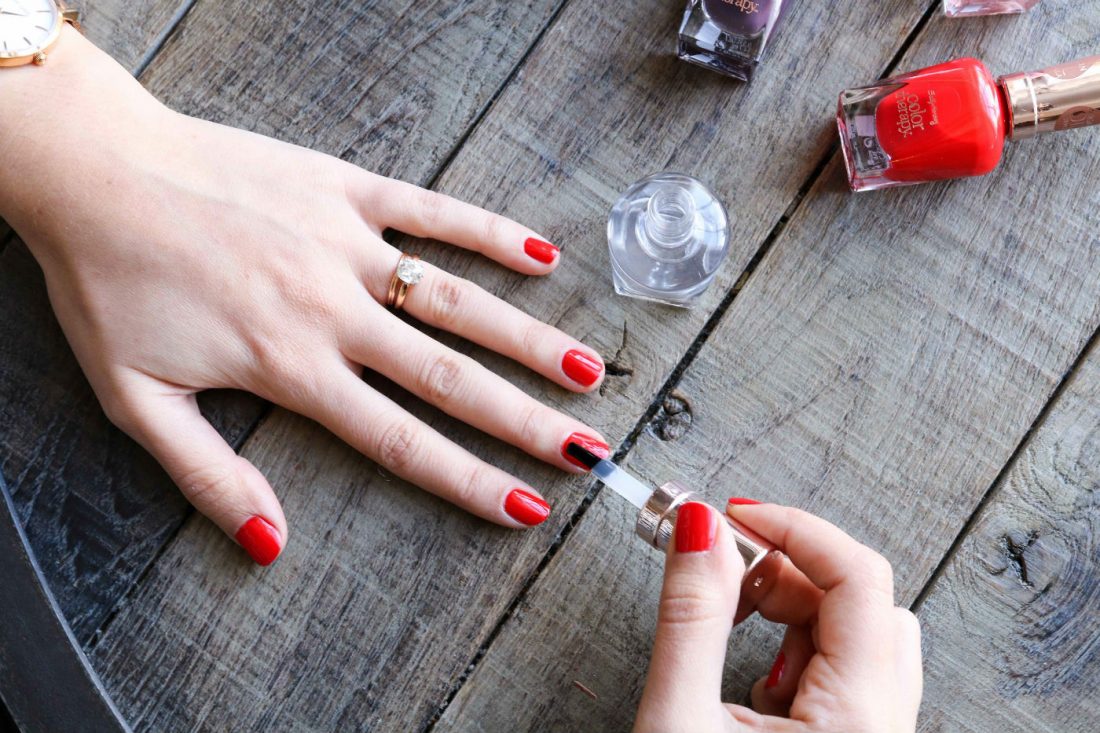 I'm actually pretty impressed with myself as over the past couple of years I've massivley scaled back my nail polish collection. Once upon a time it filled an entire shoe organiser that hung on the back of my office door but now I have a respectable drawer filled with my top lacquer loves; saying that I am still always tempted by a new range.
I recently got to try out the new Color Therapy collection by Sally Hansen. I've always sworn by Sally Hansen's nail treatment range and this new collection is really unique because it combines nail colour and care. Madeline Poole, Sally Hansen's global colour ambassador, has created 38 unique shades that cleverly blend together colour and nourishing argan oil.
I wear nail polish a lot so any polish that actually cares for my nails as I wear it is a winner in my books. The blend of natural argan, acai and evening primrose oils condition weak and dry nails making them stronger and more hydrated. These polishes can be applied directly onto bare nails and don't require a base coat. The brush is really nice and wide and it only took me one coat to get an even application. After using the Colour Therapy Top Coat I was left with a beautiful glossy finish and it also helped to seal in the natural oil complex.
The shades range from nudes and mushrooms, to blush and bright pinks as well as some deeper, darker shades. My personal favourite is "Red-Iance", a gorgeous orange-y red that looks really smart on the nails. I'm obsessed with pink at the moment and the pink shades in this collection are so pretty, so I think I'll be reaching for one of those next!
I tend to get quite dry nails so this formula worked really well for me. I also carried the Color Therapy Nail & Cuticle Oil around in my handbag and applied it to my cuticles throughout the day. It's a really lightweight formula so it doesn't feel too oily on your hands but it really helps to repair, restore and revitalise the nails.
The collection is available exclusively at Boots online and in-store from 12th April at £8.99 each – shop here
Photos by Lydia Collins