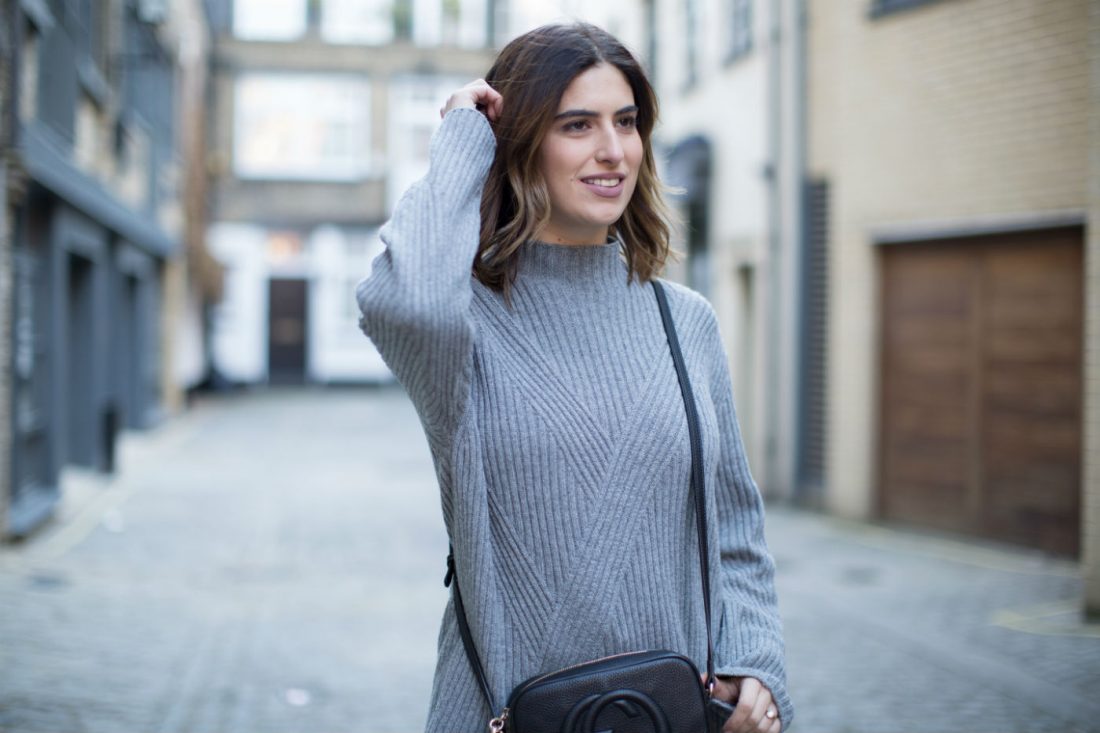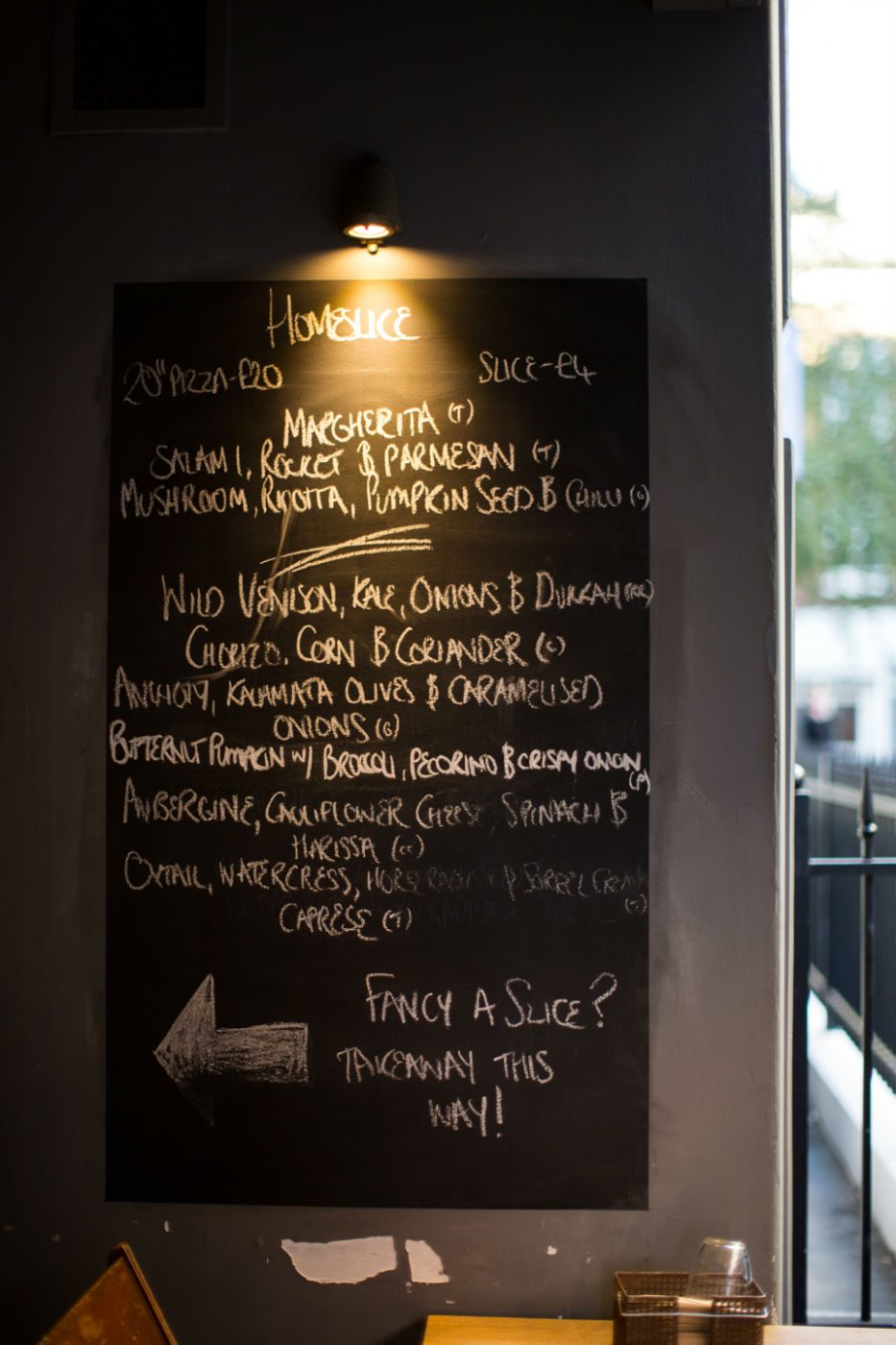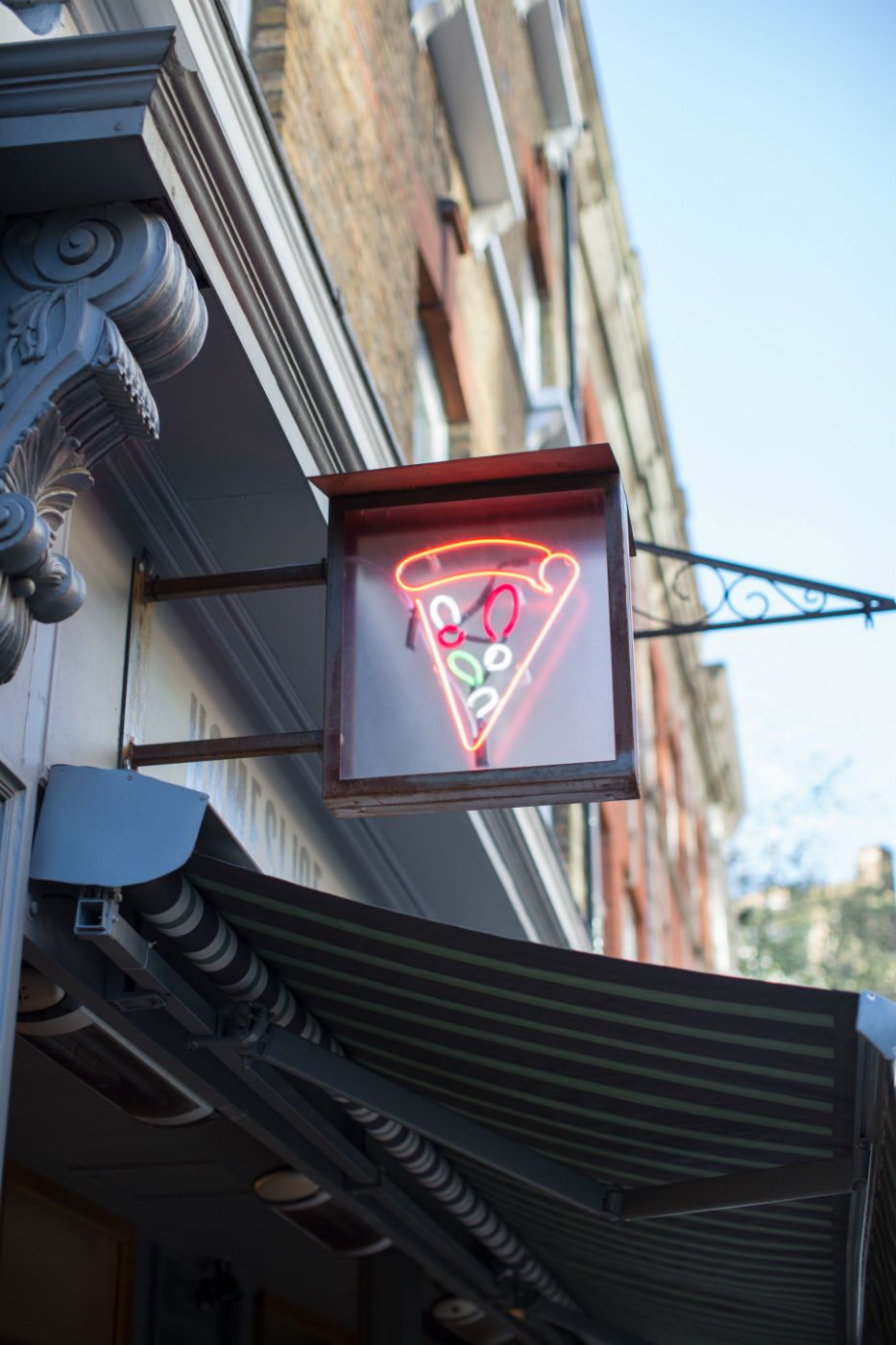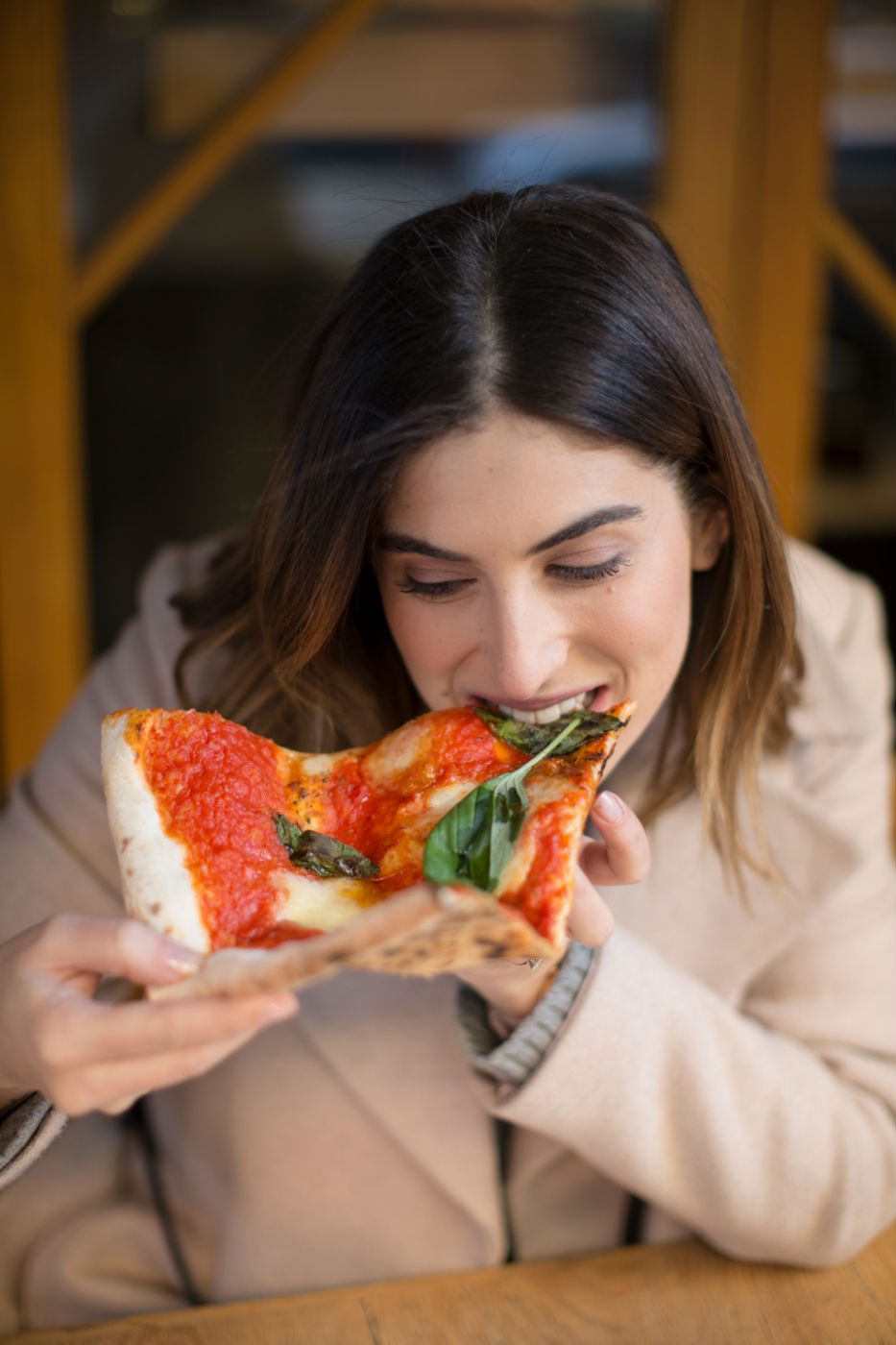 I've tried my fair share of pizza places in London and there's no denying, some of the smaller independent Italian joints are incredible. I'd highly recommend Fabrizio's for metre long pizzas that are incredibly authentic but for something more accessible and really quite special, it's always Homeslice for me. You can either buy by the slice or order an entire 20inch pizza, but I would recommend going the whole hog because buying by the slice limits you to the "boring" toppings. I usually save up my appetite and order a whole pizza to share between two hungry people or three quite hungry people. The toppings are always changing but what I love about Homeslice is you'll find things like Butternut Pumpkin with Broccoli, Pecorino and Crispy Onions. Another favourite is Aubergine, Cauliflower Cheese, Spinach & Harissa… ugh, delicious. It's unique but still staying true to the proper Italian pizza, the sourdough base is incredible and doesn't leave you feeling heavy and bloated. It's definitely one to visit for a casual lunch or a fun dinner with friends. The Covent Garden branch is always busy so I'd suggest trying some of the other lesser known branches!
I'm still obsessing over pairing blush tones with grey, it's turned into some kind of uniform for me. This outfit has without a doubt been my most worn over the past couple of months. It's quite funny that this jumper has become such a favourite after I panic bought it on a really cold day when I had underdressed! They only had a large left so it's oversized but I quite like that about it. The boots have been such a useful purchase and such a great deal compared to the designer version that they're based on! I'll definitely do a what's in my bag video soon with my Gucci Soho as it's become my most used bag and I'm really happy I bought it. It fits so much in, goes with everything and I just love the simplicity of it.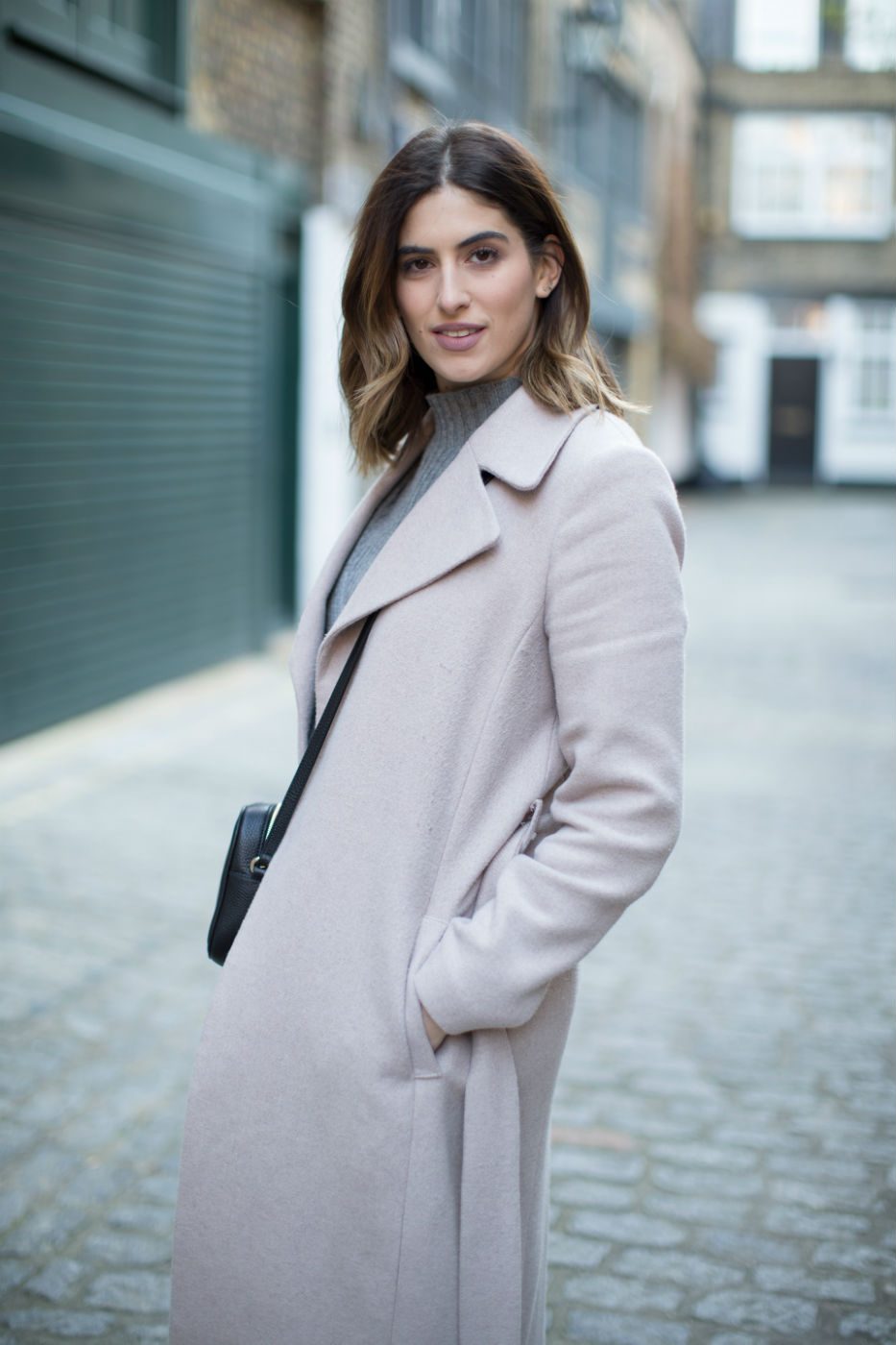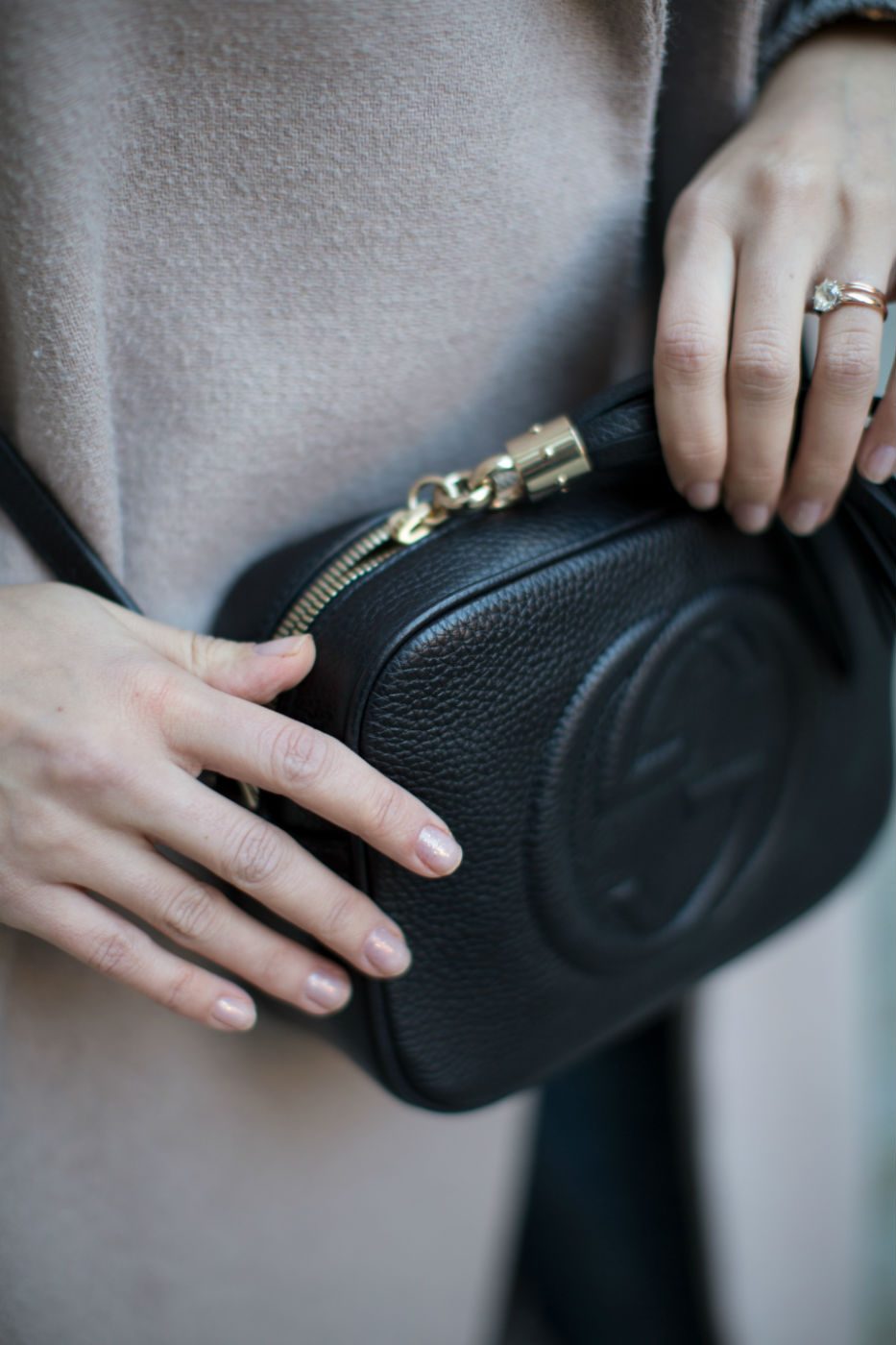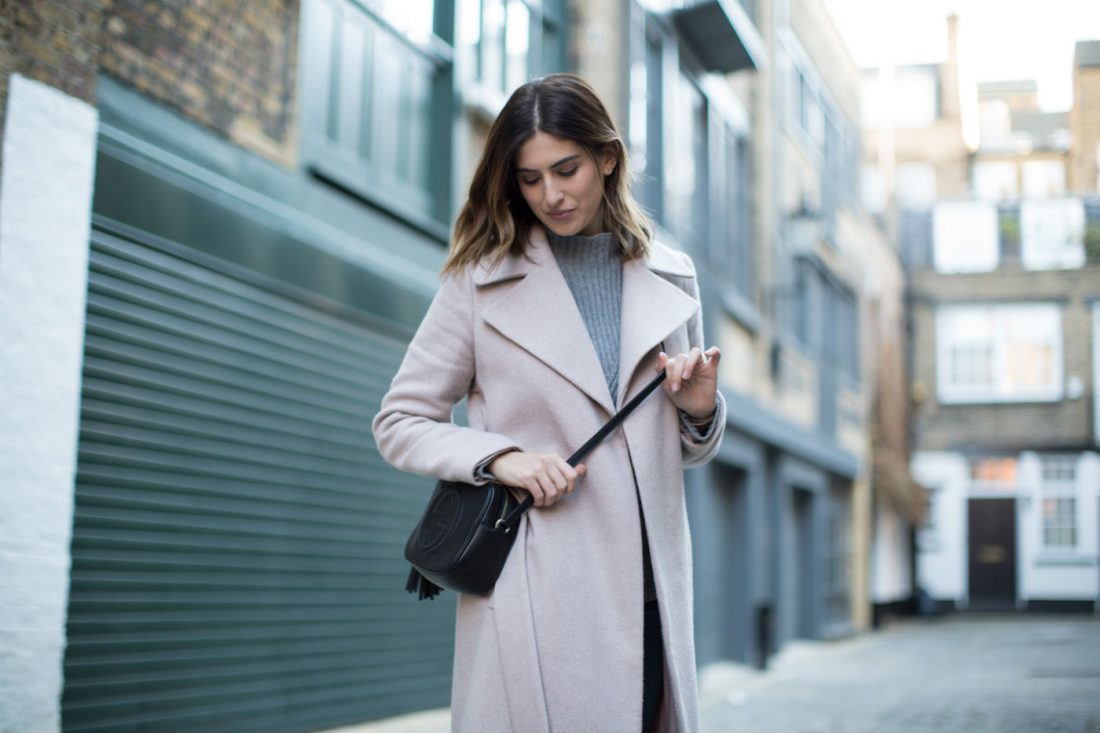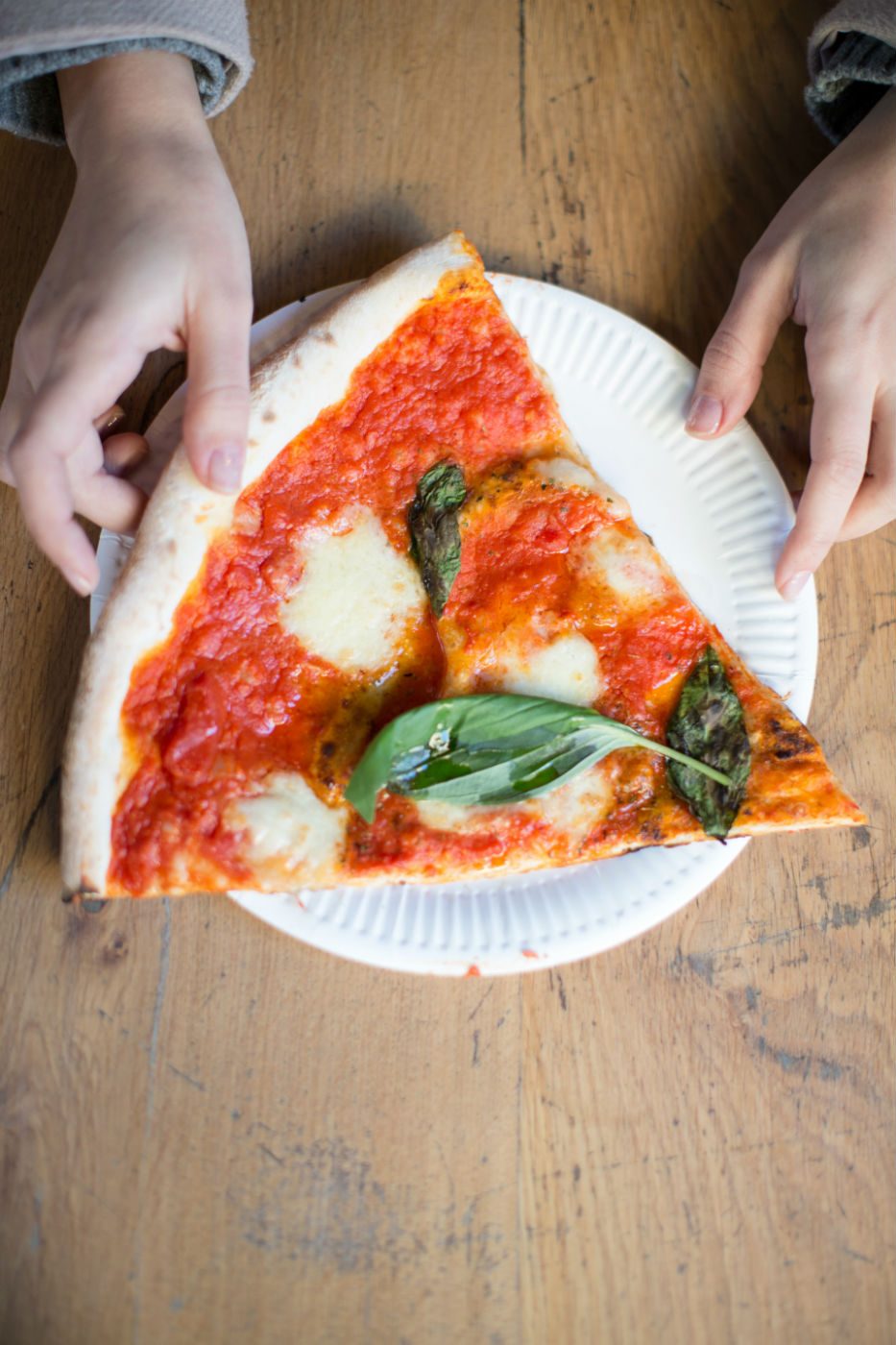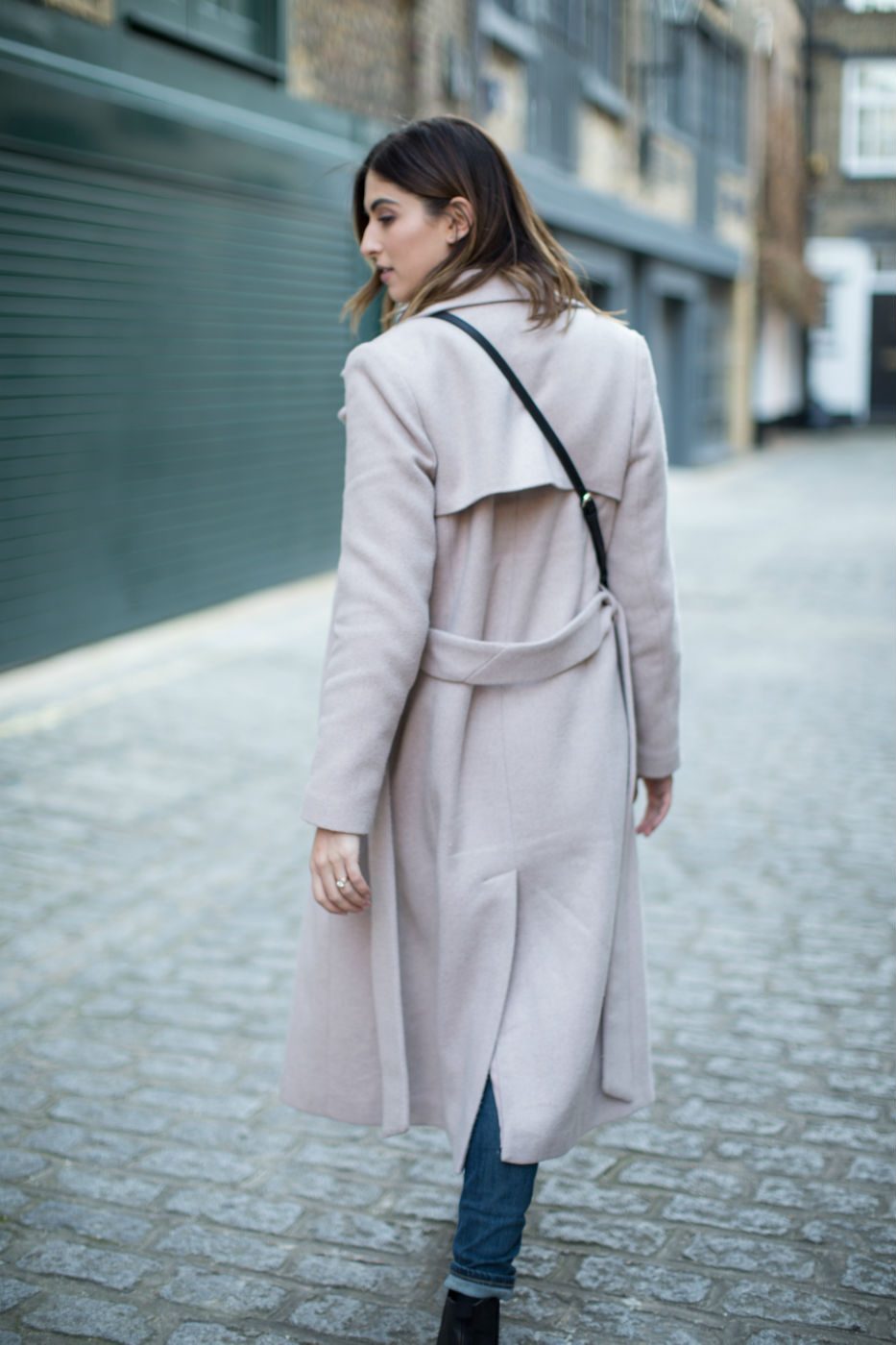 The weather in London has definitely got to minus degrees now so I'm working out how to keep warm but still stylish. I'm always tempted to throw on all the layers but I end up looking like the Michelin man! If anyone has any tips, please do share.
Ok, now I'm off to get some pizza.
SHOP THIS POST

Coat: NEXT
Photos by Lauren Shipley