THE BEAUTY REVOLUTION | AD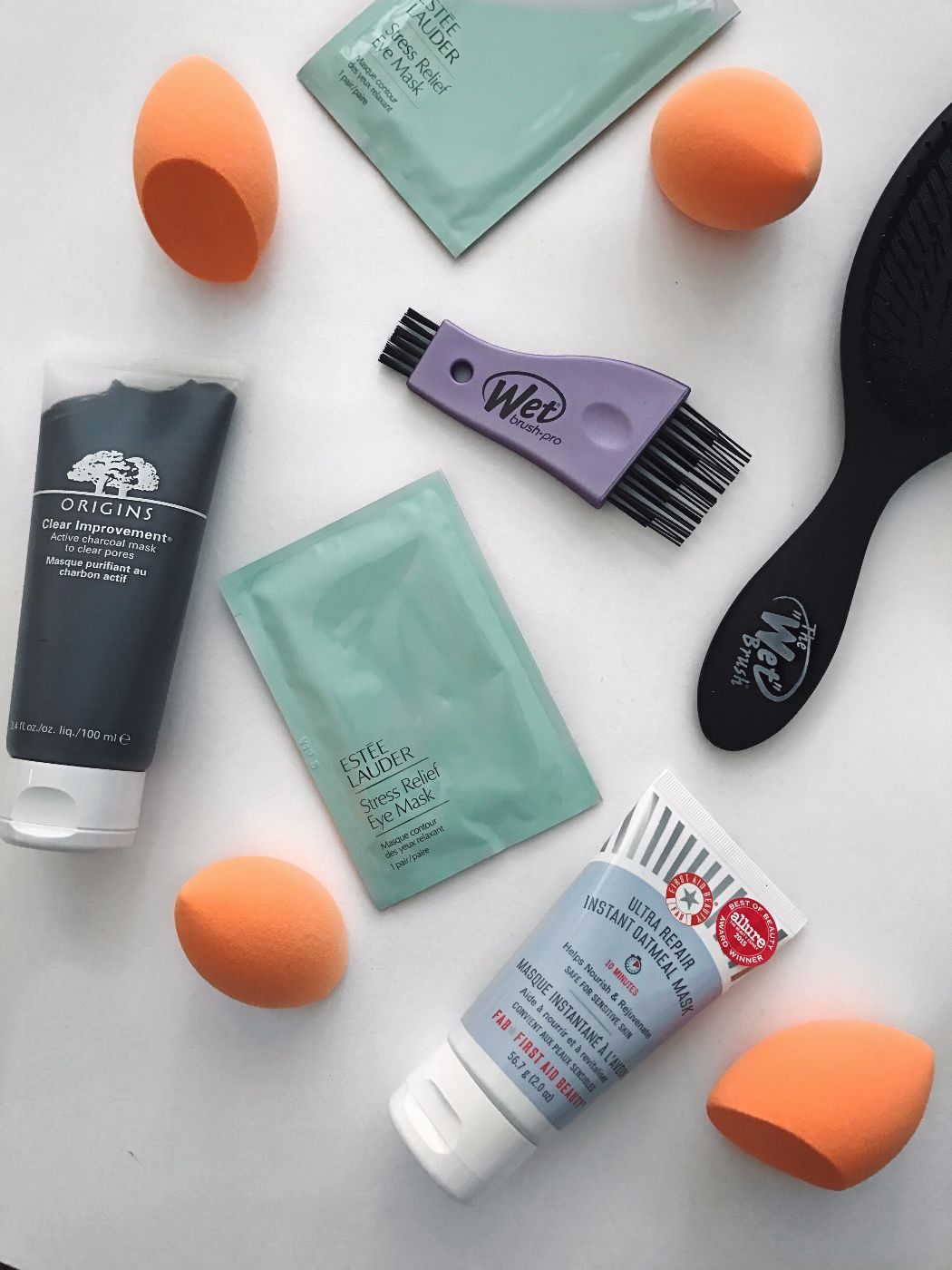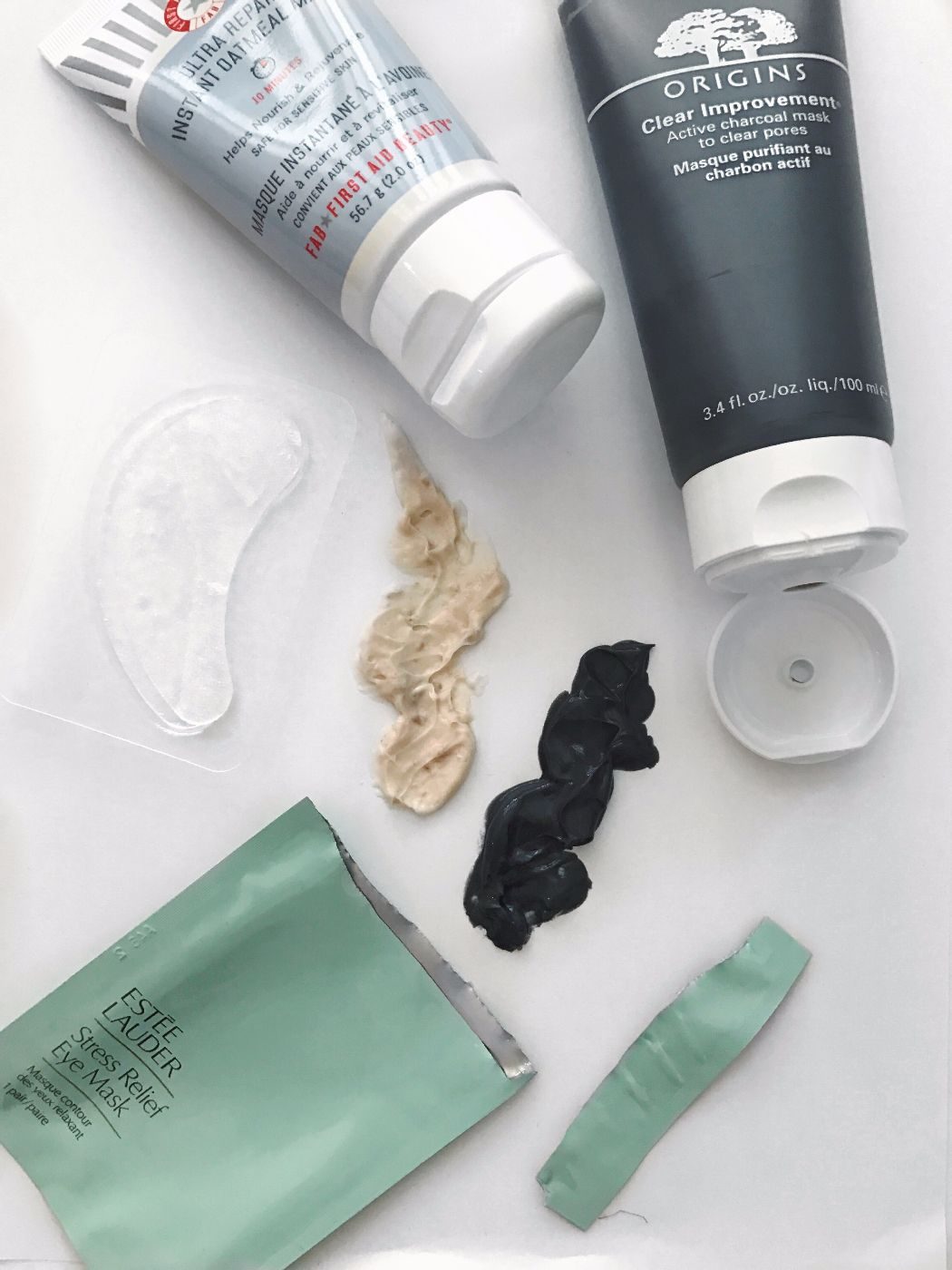 January is the month for change and if you've been stuck in a rut whether it's fashion, beauty or fitness, now is the time to do something about it. To help inspire and give us some encouragement lookfantastic have created "The Beauty Revolution", sharing tips and advice throughout the month for giving your makeup bag a makeover or refreshing your skincare stash. Lookfantastic is the original British online beauty boutique and with a huge selection of products, great customer service and free UK shipping it's a website I find myself regularly recommending. In today's post I'm throwing my thoughts into the mix and sharing 5 ways you can change and improve your current beauty routine. I've spent the last 5 to 6 years experimenting with beauty, trying lots of products and I think I've come to some helpful conclusions along the way.
SWITCH TO SULPHATE FREE
If like me you have quite dry and damaged hair, that regularly gets damaged by heat and is coloured… well it's a no brainer. Switching to a sulphate free shampoo and conditioner was one the best things I did for my hair. It helps to protect my colour, it's gentle on my scalp and my hair just feels better quality for it. At first it's a bit strange getting used to a shampoo that doesn't lather as much but you do get used to it and now even when I go to the hairdresser I opt for sulphate free. Pureology is a brand created especially for professional colourists to use on clients, it's 100% vegan and I've used them on and off for years, I'm always really impressed!

SAVE TIME EPILATING
I feel like I'm always trying to convert people to epilating but when my friend Keisha convinced me to try it years ago I was terrified and not convinced. I eventually plucked up the courage (see what I did there!) and gave it a go… I've epilated my legs and arms ever since and seen such a massive difference! I do see the positives in shaving, it's painless, great for travelling and can instantly give you smooth skin but for me the pros of epilating are long-term and therefore worth investing time in. Most people find epilating quite painful, like very fast plucking but I promise it's a pain you definitely get used to. I find if I put on loud music it distracts me! I only need to epilate a couple of times a month and the hairs grow back thinner and less frequent. When I used to shave the hairs would grow back daily and thicker than before, so although I sometimes shave, it's something I try to avoid. The Braun epilators are my favourite and if you buy a wet and dry one you can also epilate in the shower (although I personally prefer it on dry skin). Give it a go, switch up your routine and you'll see the longterm benefits.

DITCH THE FOUNDATION BRUSH
Now this is one I really didn't think I'd ever be saying. When makeup sponges first made their comeback I was very against the idea, until I tried the Real Techniques Miracle Complexion sponge. I run this under the tap until it's drenched in water, I squeeze it out and then use it to apply my tinted moisturiser or foundation. I find that with my dehydrated skin this really helps the product to mesh into the skin and avoids any dry, "cakey" patches on the skin. I'm left with glowy, hydrated looking skin and now when I use a brush it never feels as good.

MAKE PEACE WITH YOUR KNOTS 
Why anyone would use any other hairbrush, I have no idea. I was converted to the Wet Brush a few years ago and I've never looked back. You won't understand until you try this magic, it just looks like a normal brush but this brand knows knots and how to get through them. Some brushes get so tangled in my hair whereas the Wet Brush always glides through my knots so easily, it's incredible. Don't waste any more time fighting with your hair… get yourself one of these babies!

CHANGE THE WAY YOU SEE YOUR SKIN
When we think of our skin we think it's dry, or maybe oily… some of us are more blemish prone, but how often do we look at our skin not as a whole but as separate sections? It's so common to have different skin concerns on different areas of your face and this is why multi-masking is actually very clever. Your t-zone and chin might be a bit spotty whilst your cheeks are dehydrated. The area around your eyes in incredibly sensitive as the skin is thinner so lighter products are recommended here. Using a different mask on different areas of your skin is not only fun but it can target specific skincare concerns more efficiently. For my t-zone I've used the Origins Clear Improvement mask to draw out any impurities, for my cheeks I've used the First Aid Beauty Oatmeal Mask to hydrate and exfoliate and finally under my eyes I've used the Estee Lauder Stress Relief Eye Masks which are refreshing and really easy to use.

Let me know if you decide to change up your beauty routine and swap in any of these tips. Here's the the Beauty Revolution!