PIXI X CAROLINE HIRONS DOUBLE CLEANSE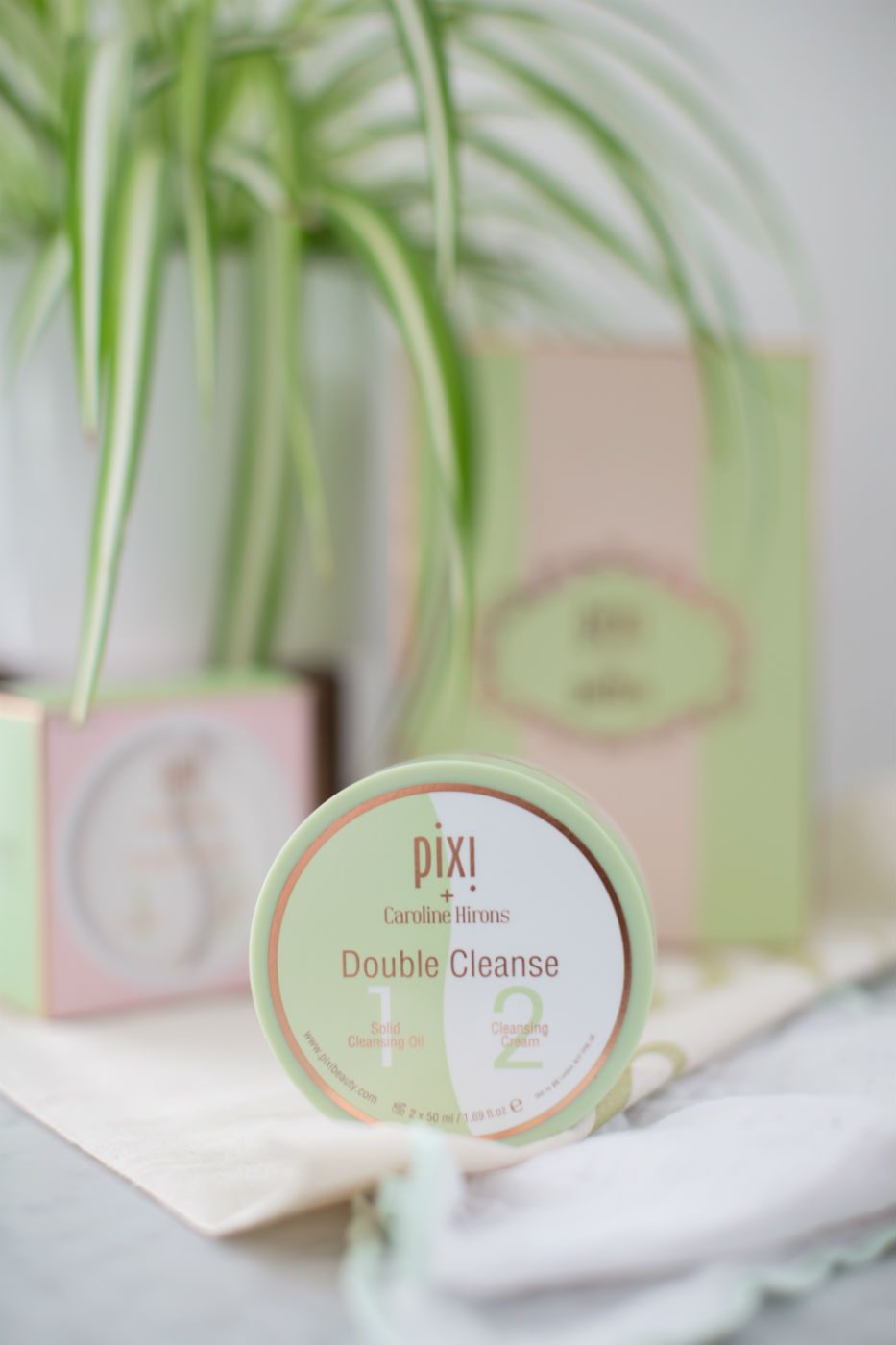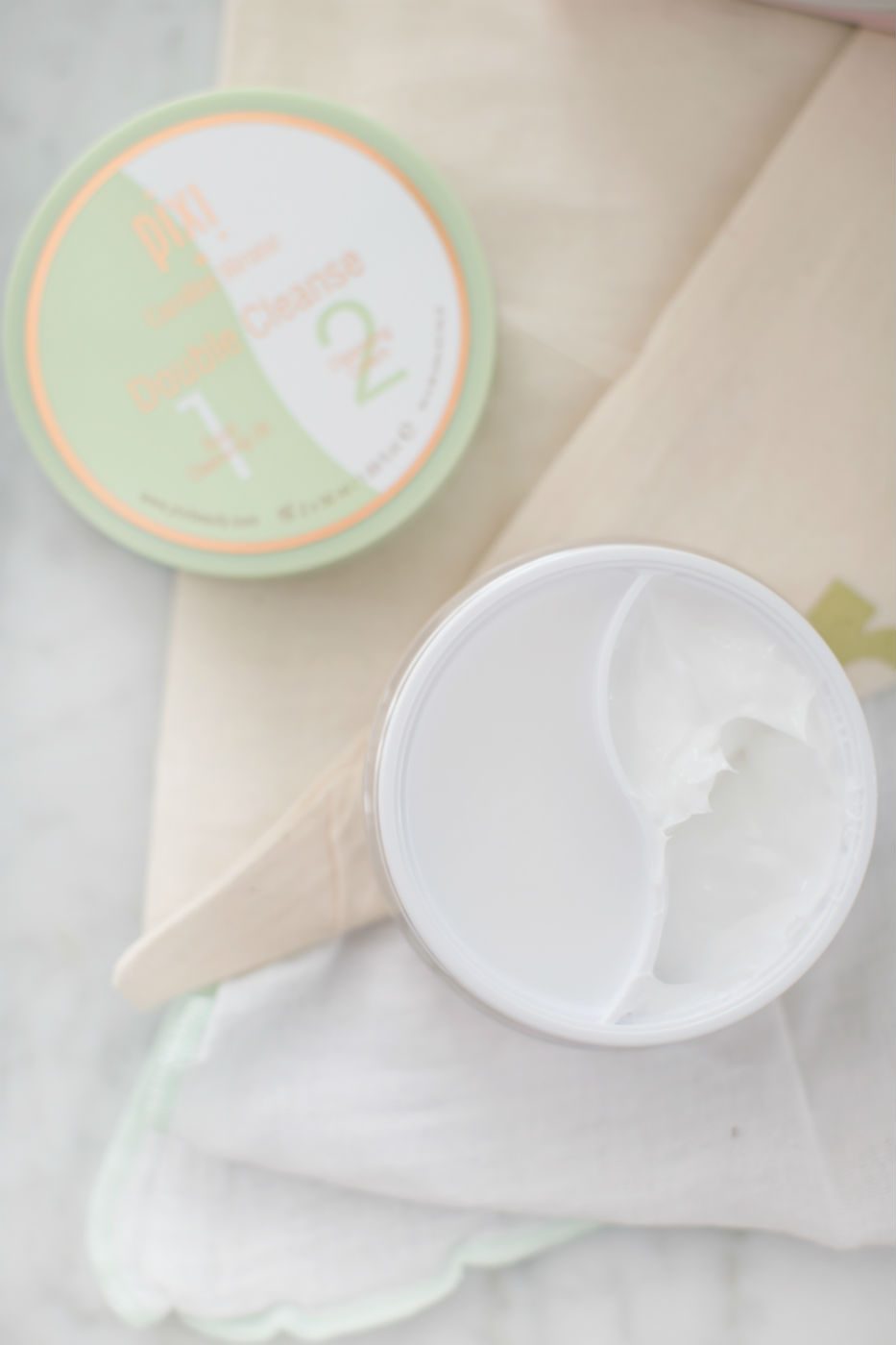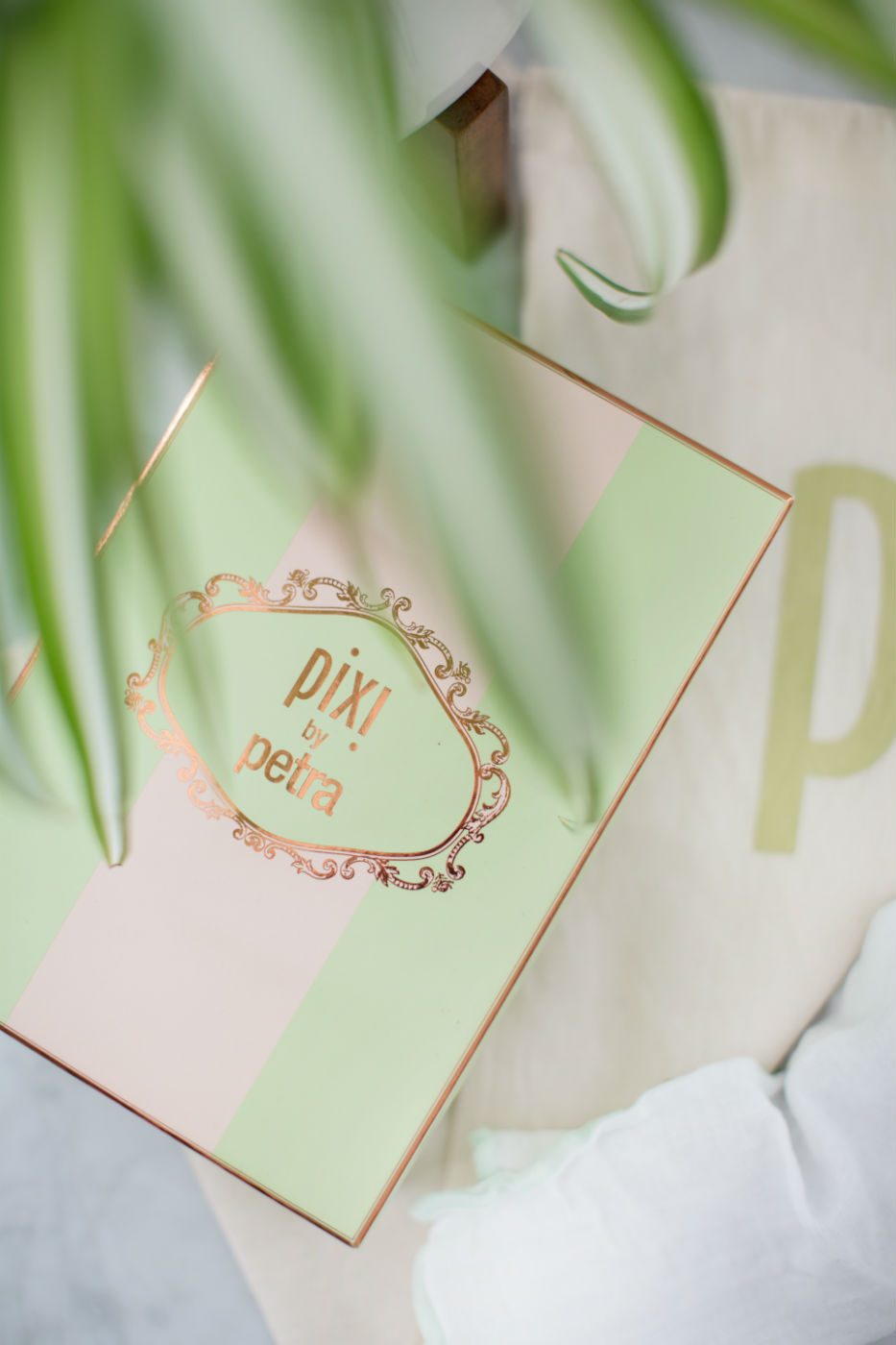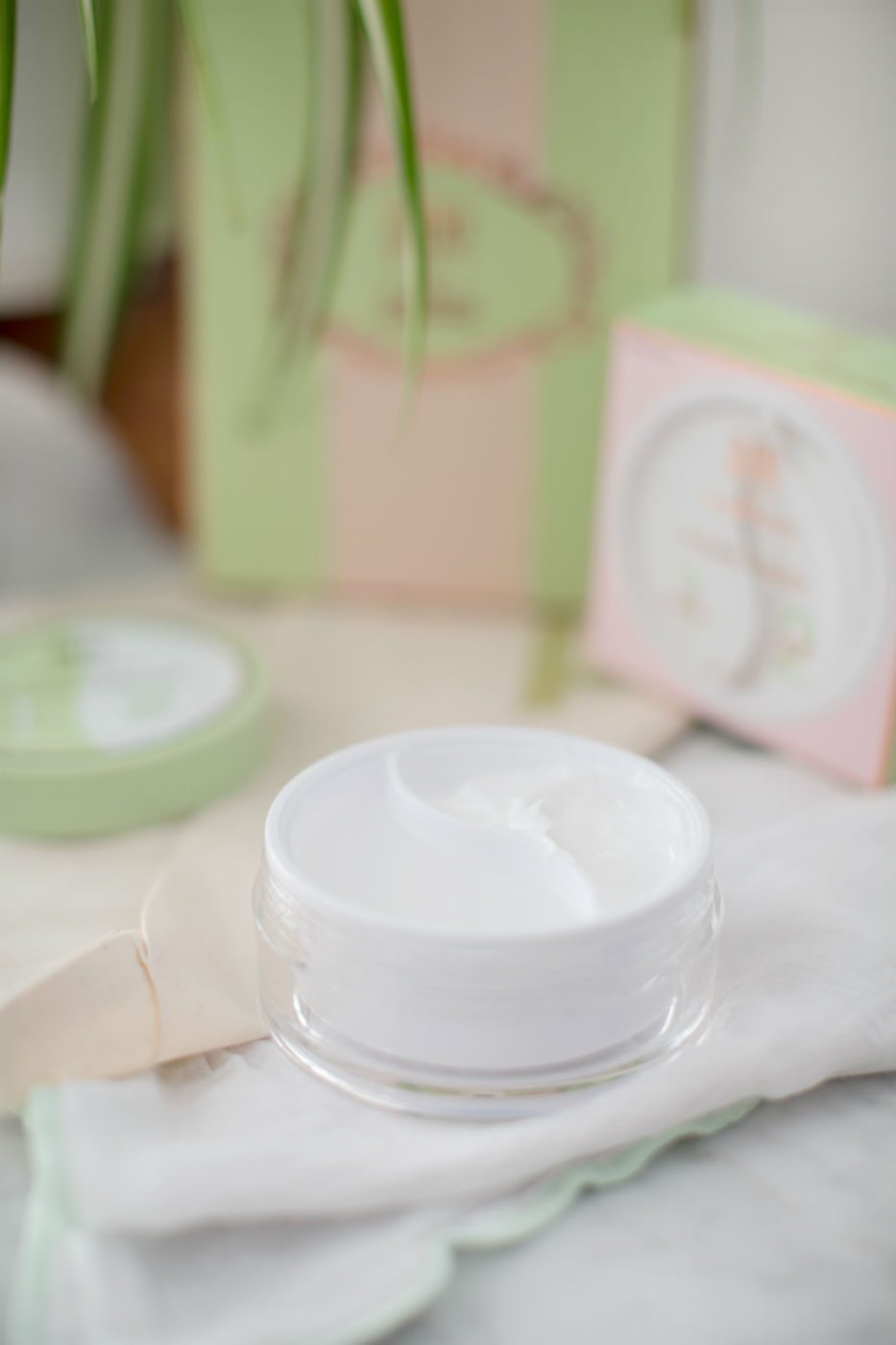 January is a pretty special month, it's the month I started my blog almost 7 years ago! But screw that, it's an exciting month because… wait for it… Caroline Hirons is releasing her first ever skincare product!!! oh-em-gee.
Years ago Caroline recommended the Pixi Glow Tonic and it immediately became a staple product in almost all of our skincare routines. Since then Caroline has developed a close relationship with Pixi so it only seemed right for them to collaborate and make something pretty special.
I never even considered double cleansing before Caroline told me about it so the "Double Cleanse" is the perfect name and introductory product for her. The tub is split into two parts, a solid oil cleanser to break down your makeup on the left and a cream cleanser to cleanse and hydrate your skin to the right.
As Caroline said herself, one day she'll make a product that's rich and full of all kinds of gorgeous luxurious scents but for this launch it was important for her to make something that could be used and enjoyed by all. The cleanser is paraben free, fragrance free and it's not tested on animals. It's really non-offensive but also completely effective at the same time! Winner.
I've really loved trying out the cleanser over the past few weeks, a small amount of the solid oil takes off my makeup perfectly and the cream cleanser is really nourishing and soft on the skin. My only concern, which I have mentioned to Caroline, is that I might run out of one cleanser before the other. I think separate refills would have been great but I'm now quite conscious of how much I use of each so I can try to finish them at the same time.
It's a lovely product that I know will do so well! It's available from Pixi on 10th January, it's £24 so put the date in your diary and get ready to be converted to double cleansing!
Photos by Lauren Shipley