THE WEDDING FOOD & DRINK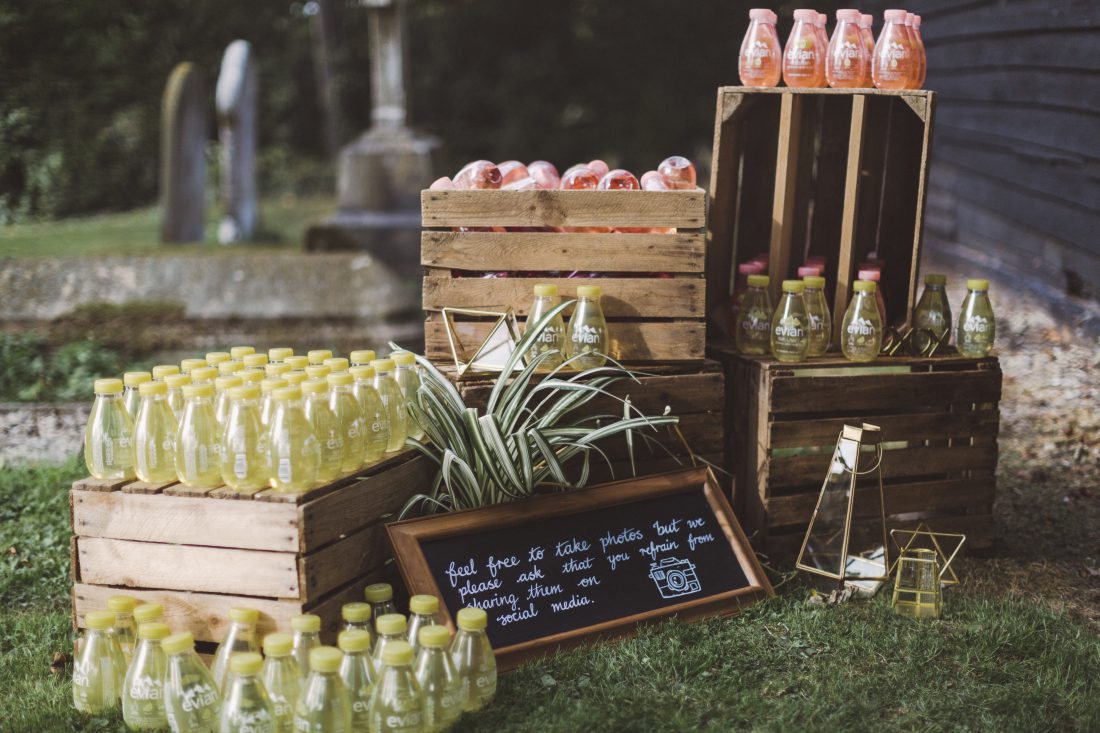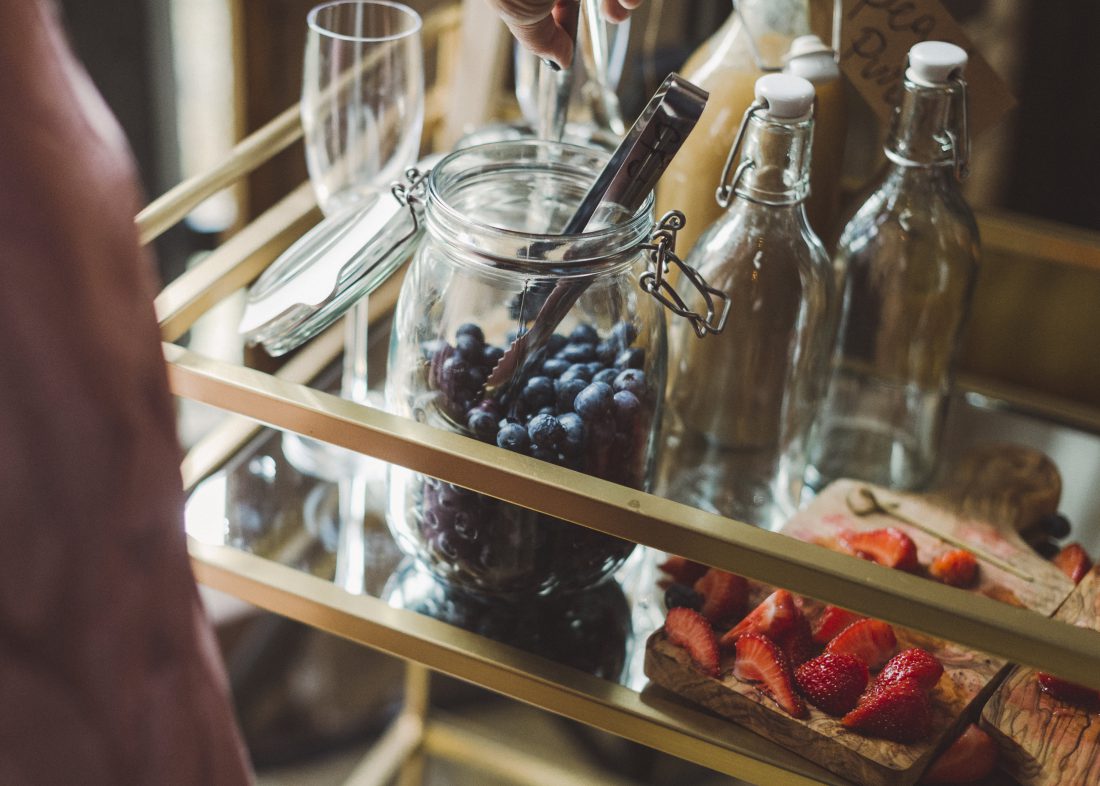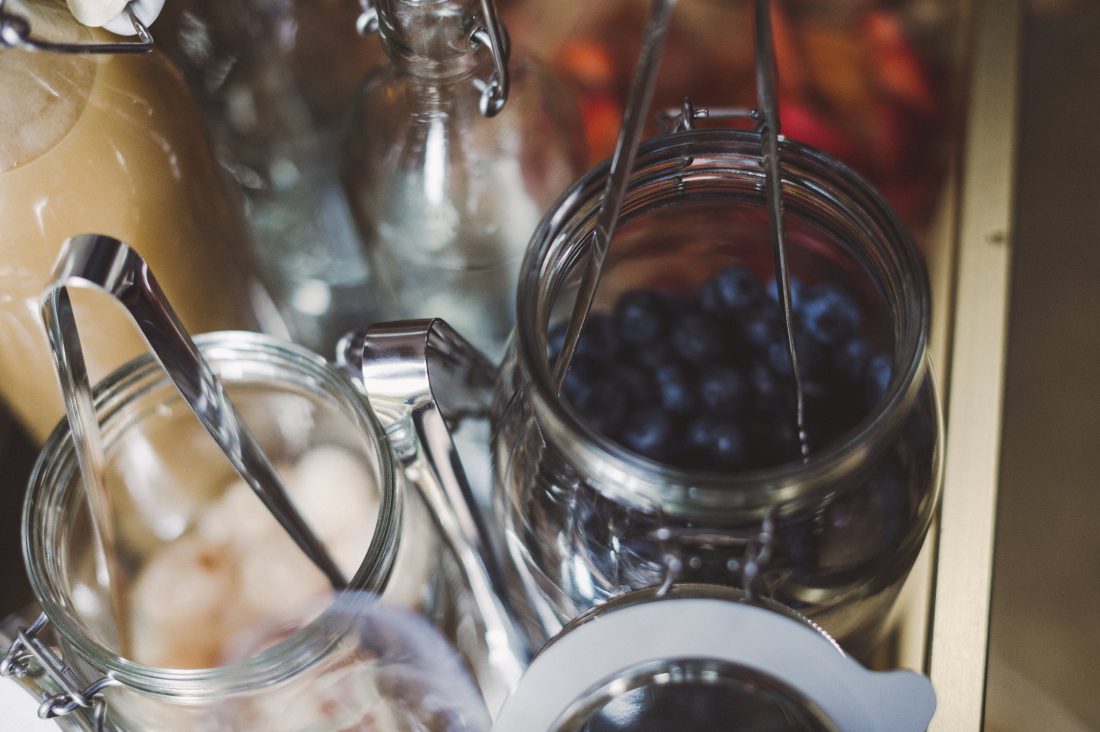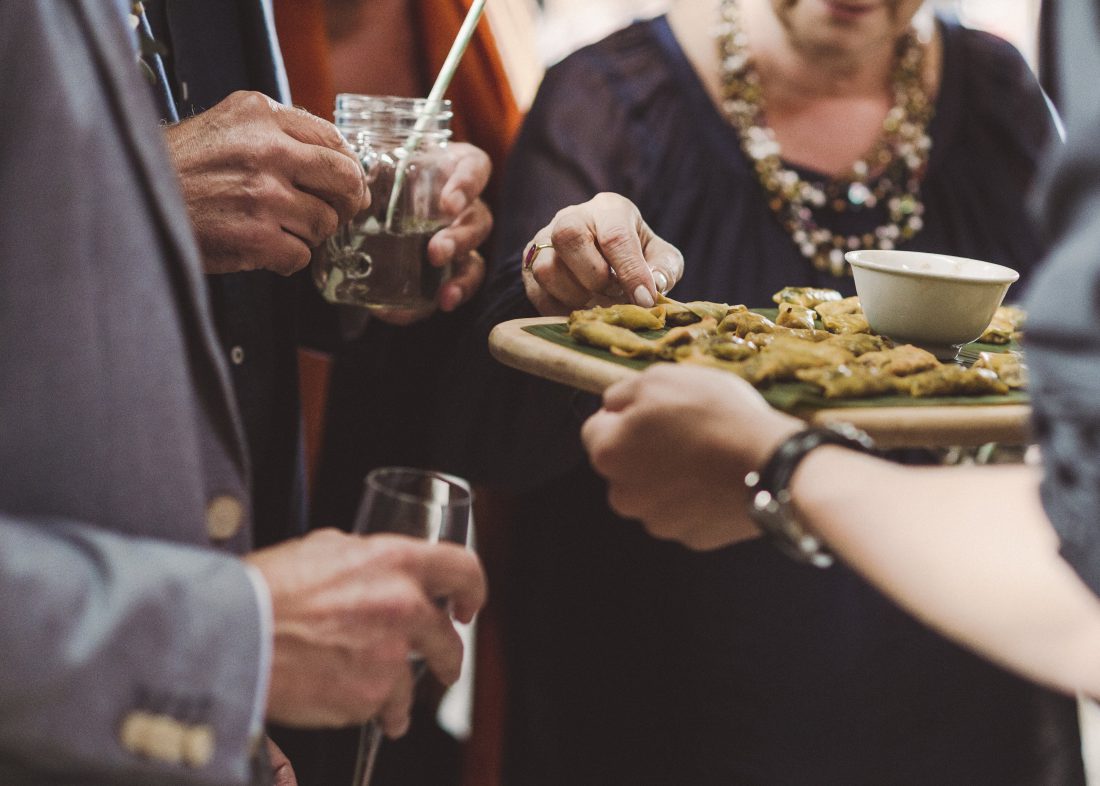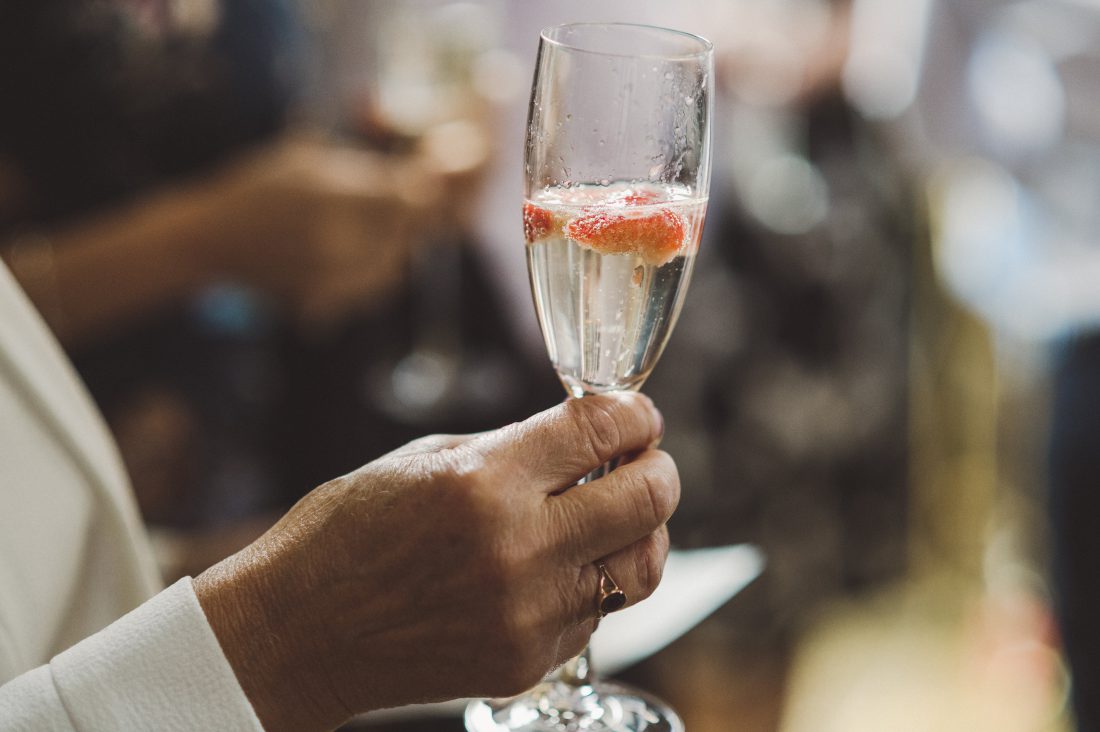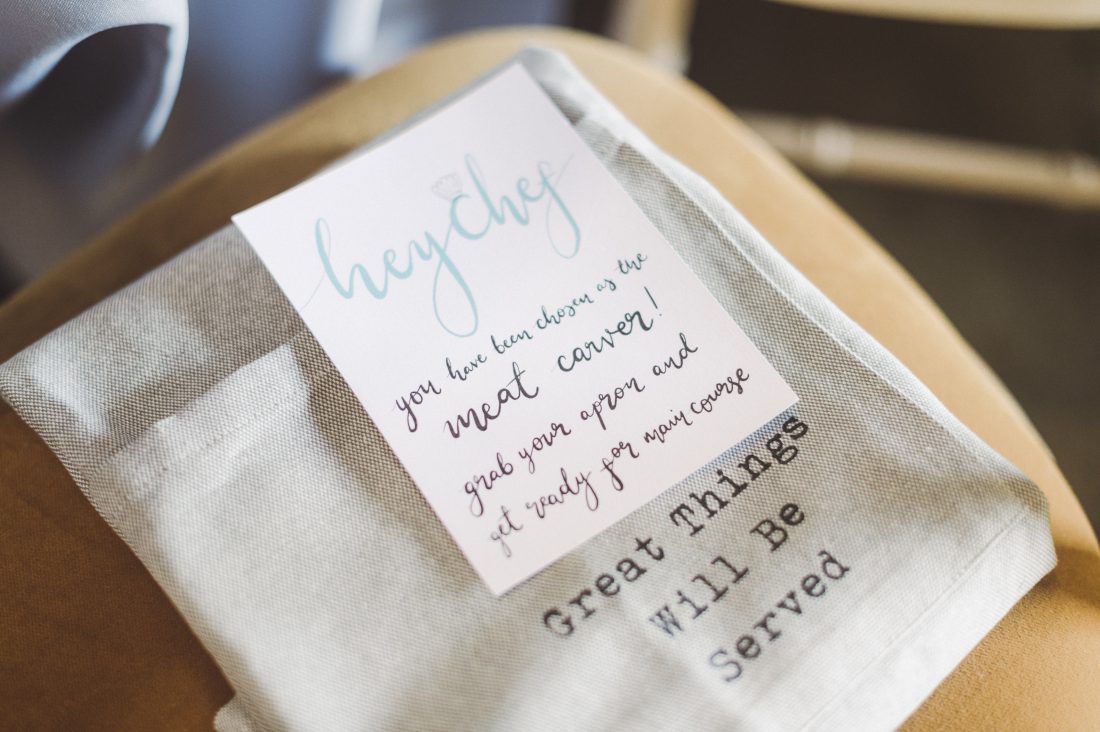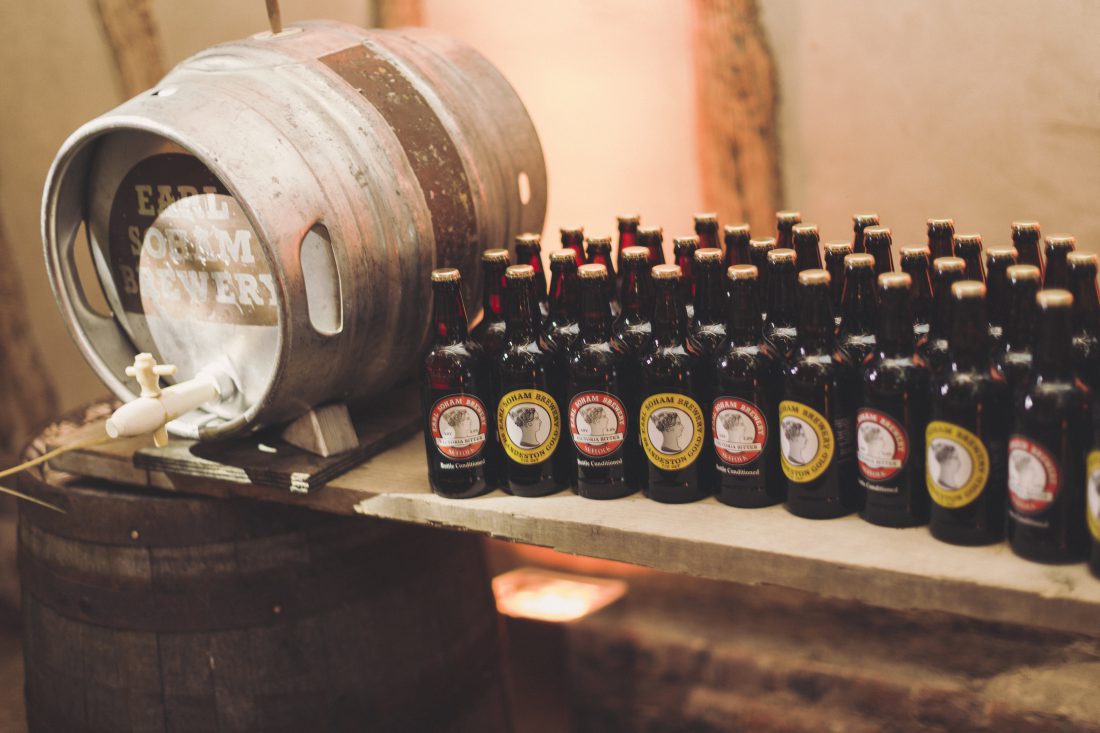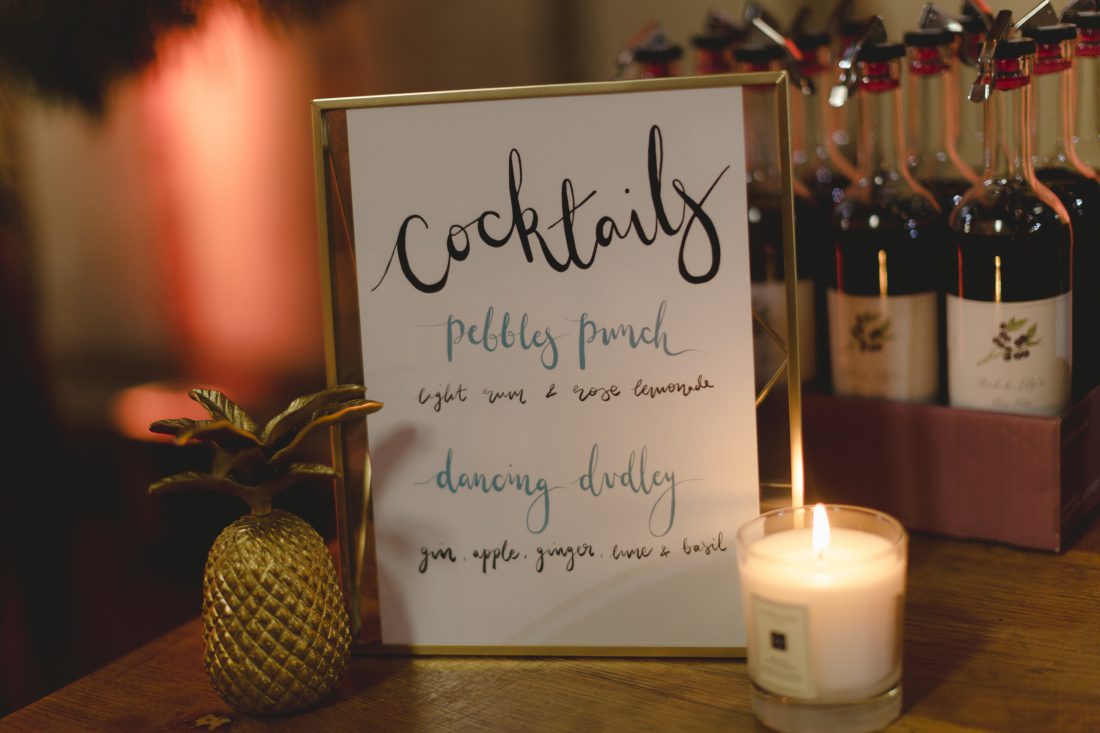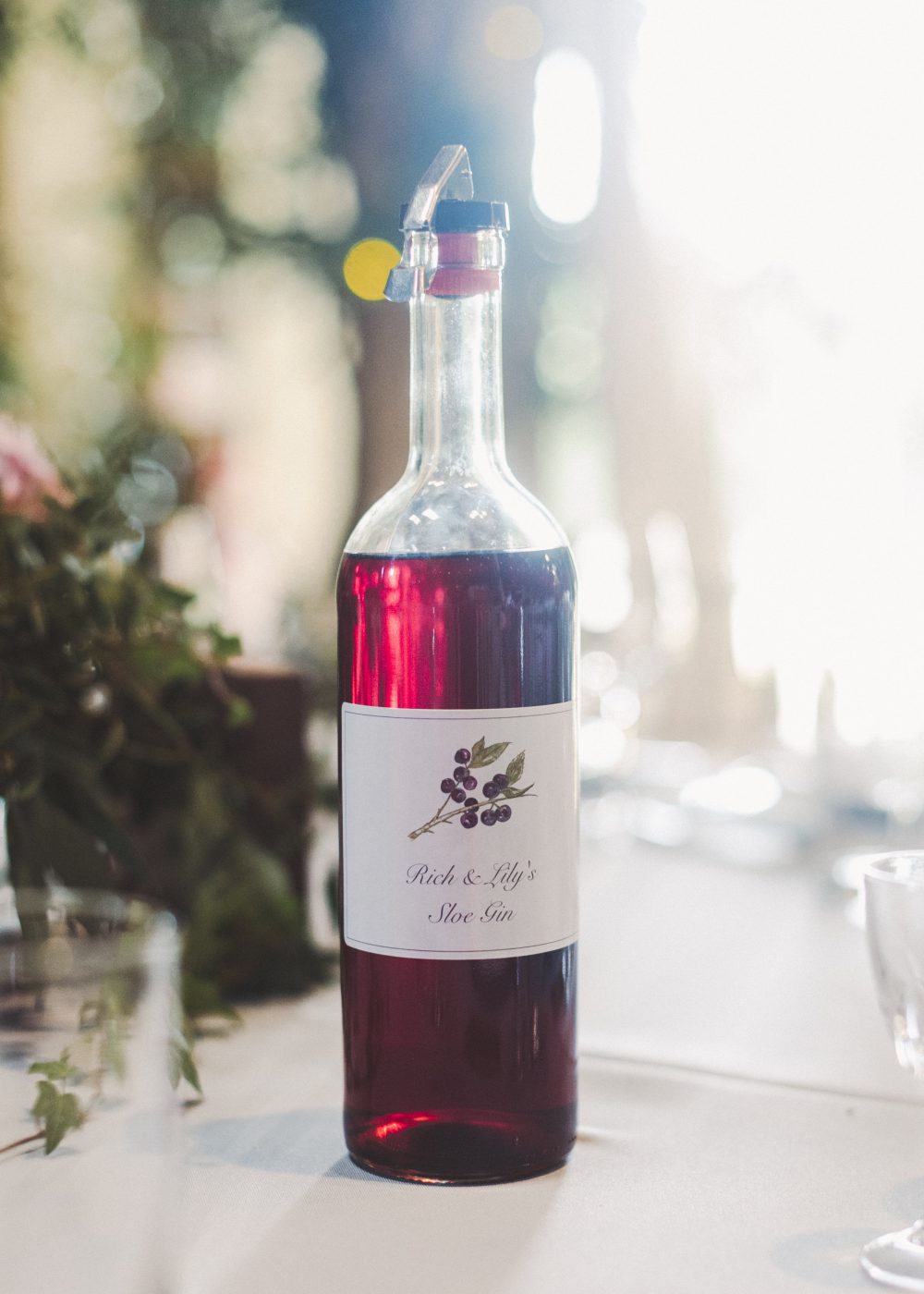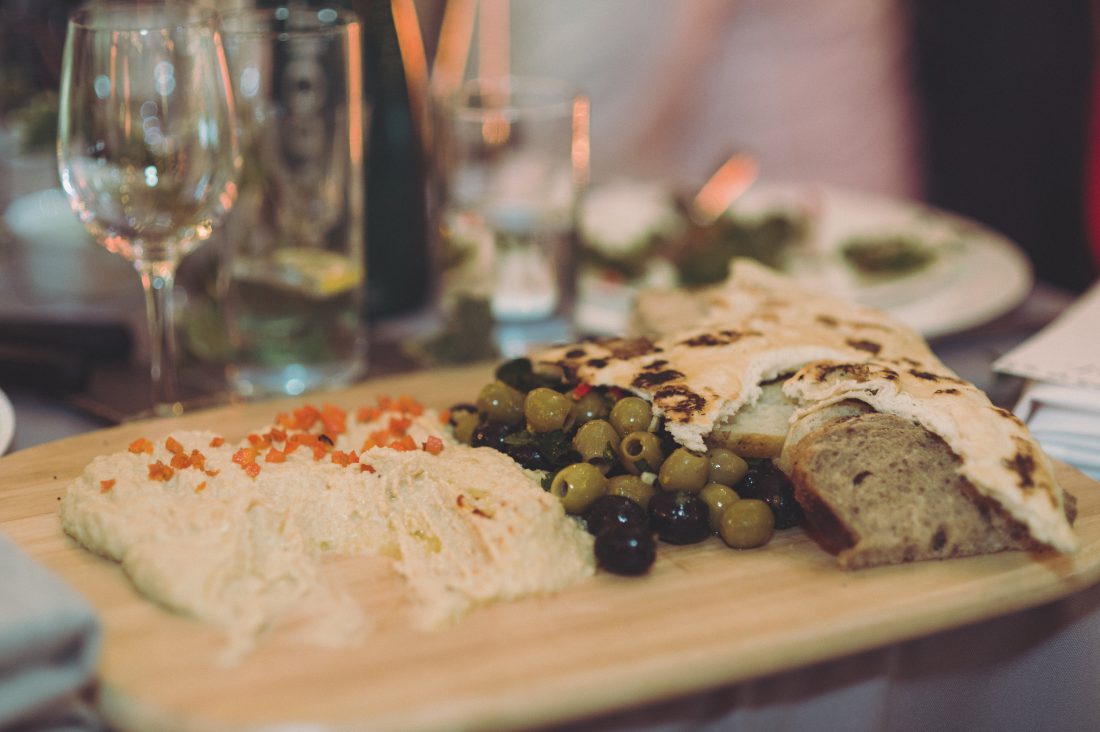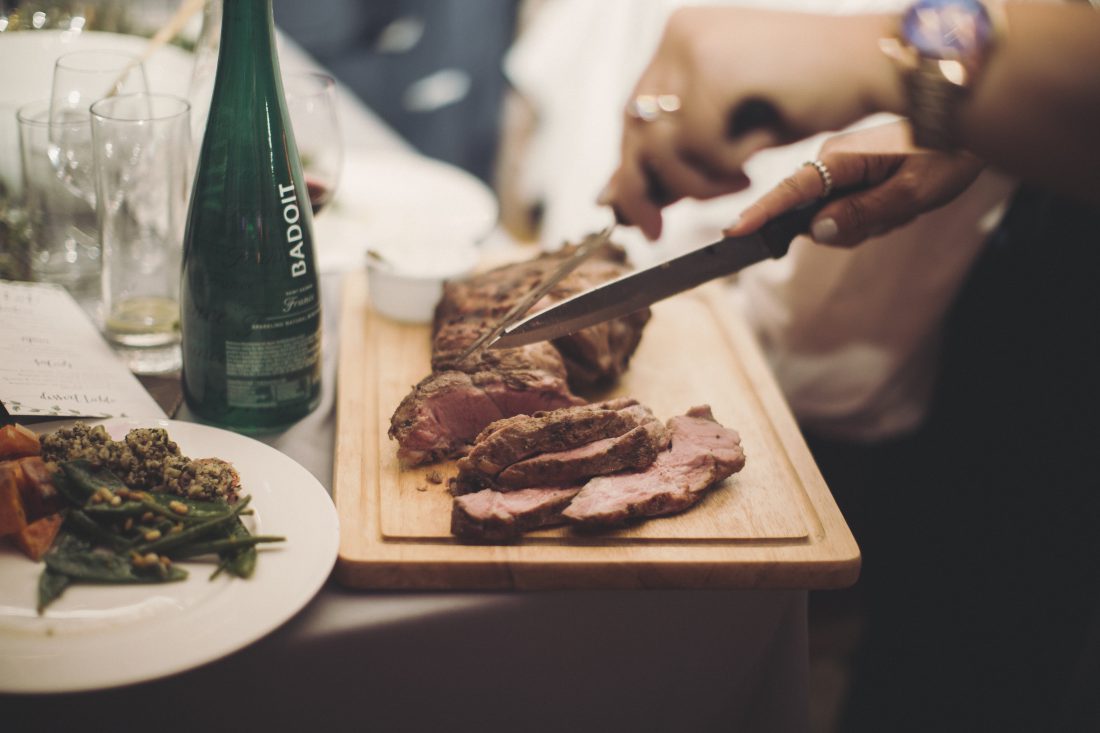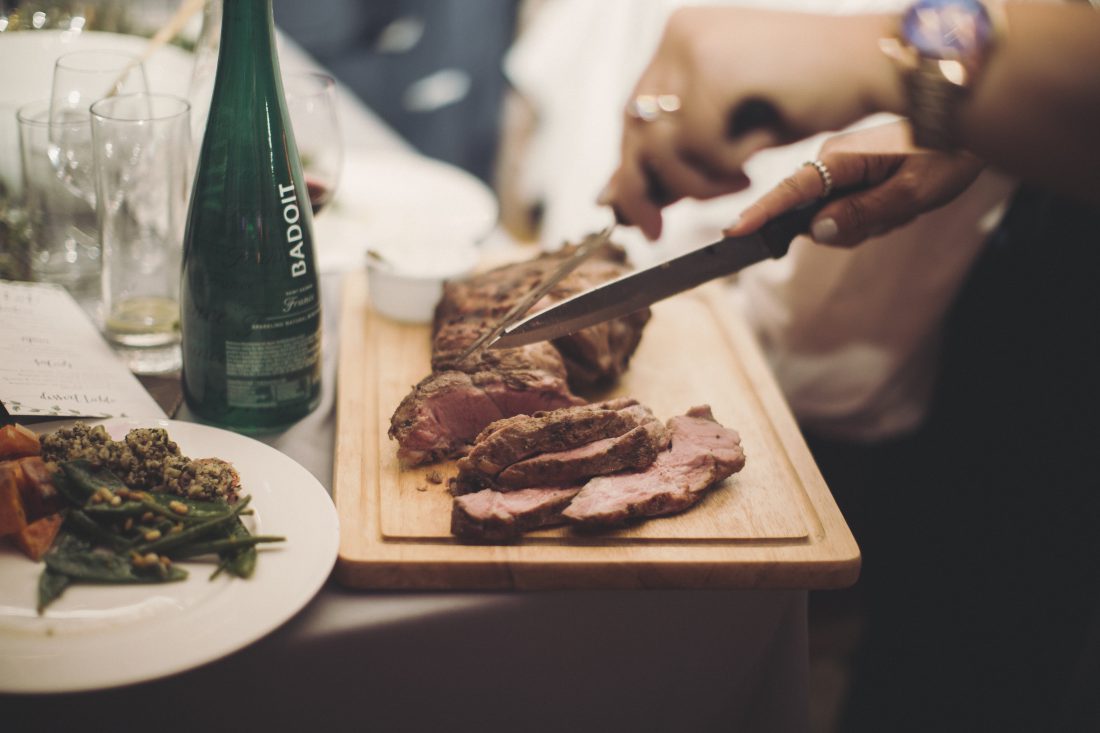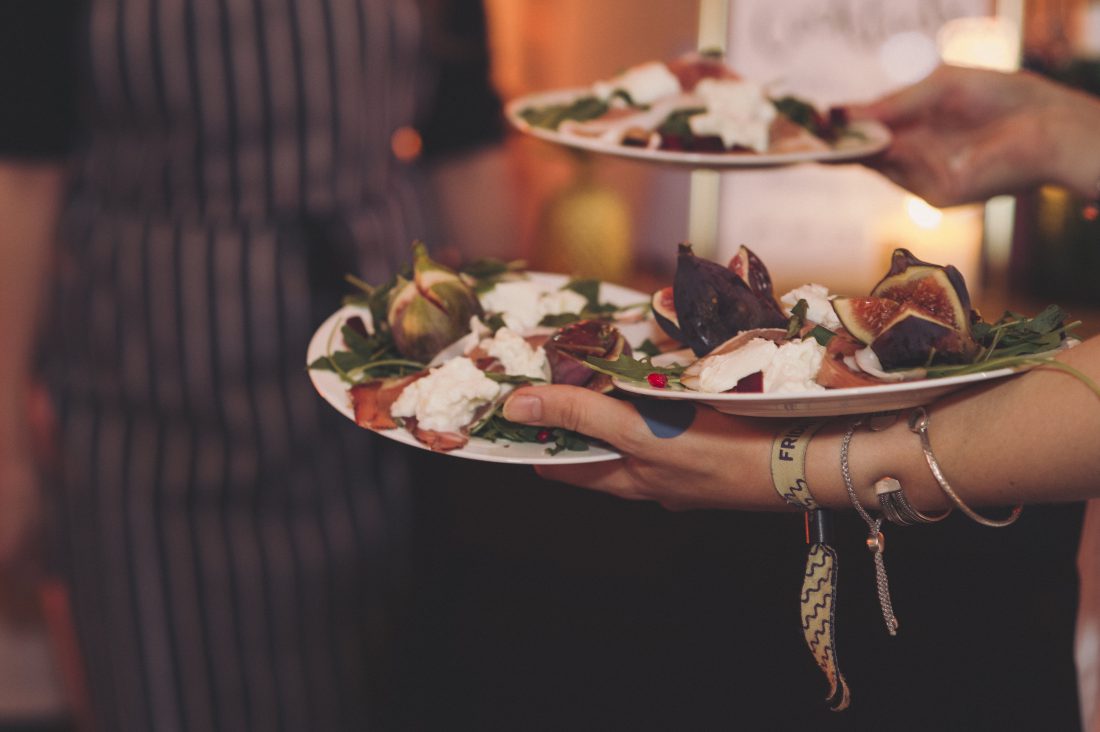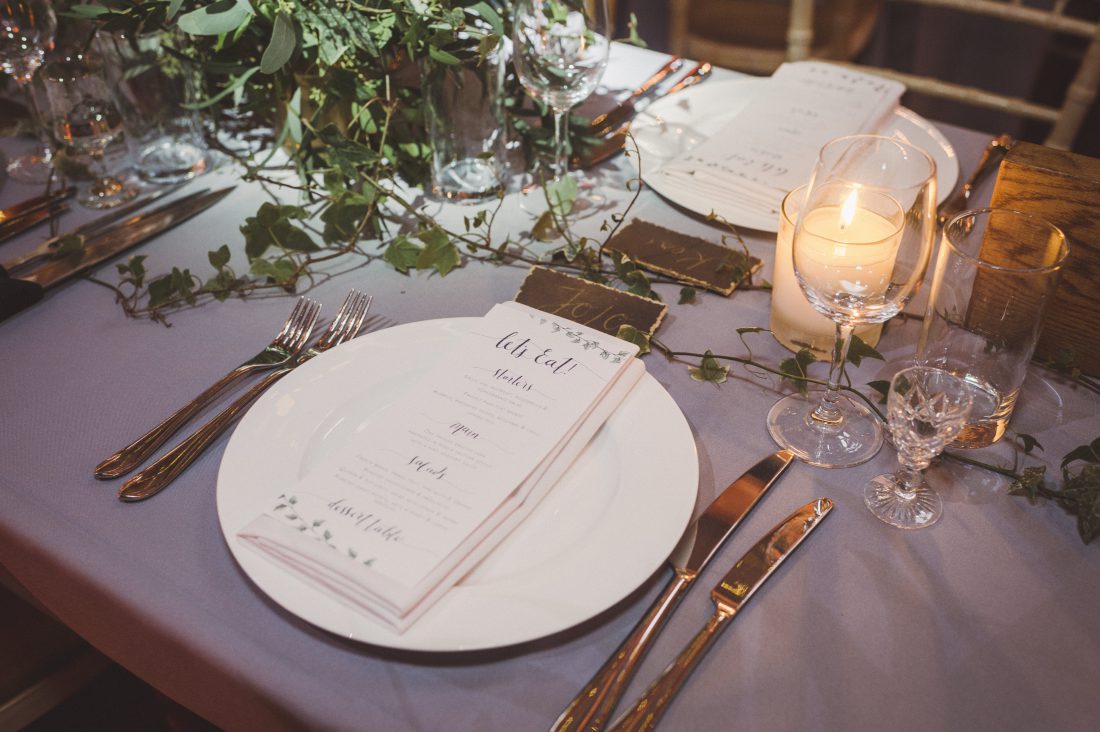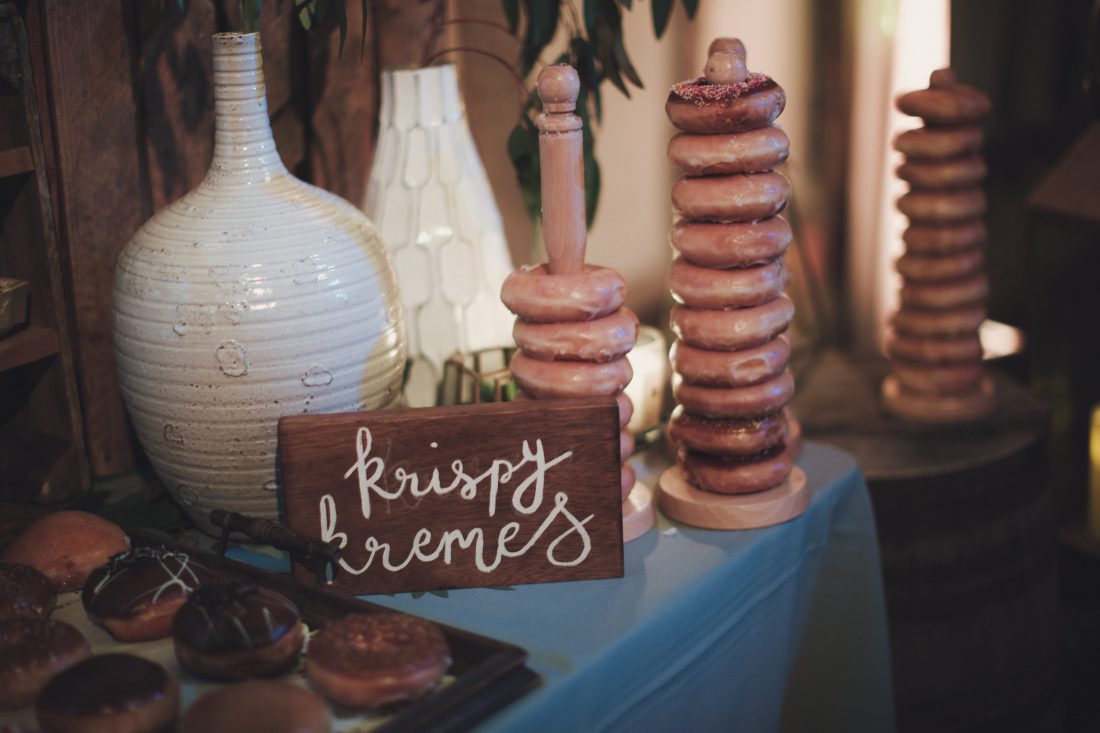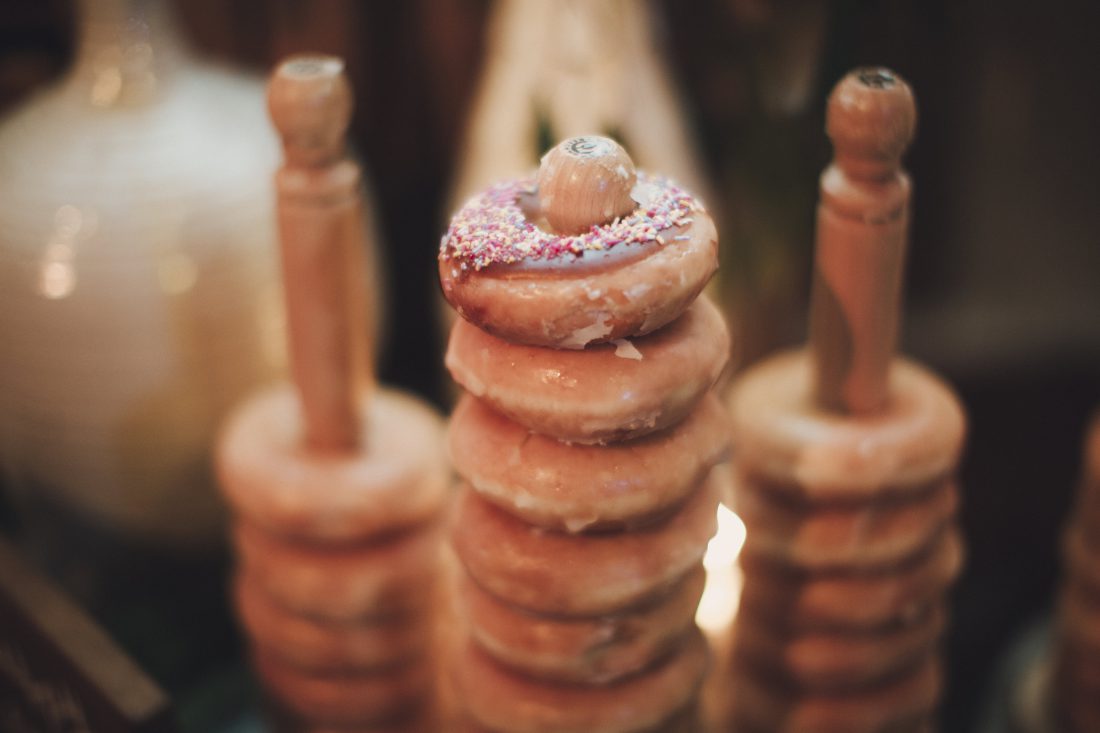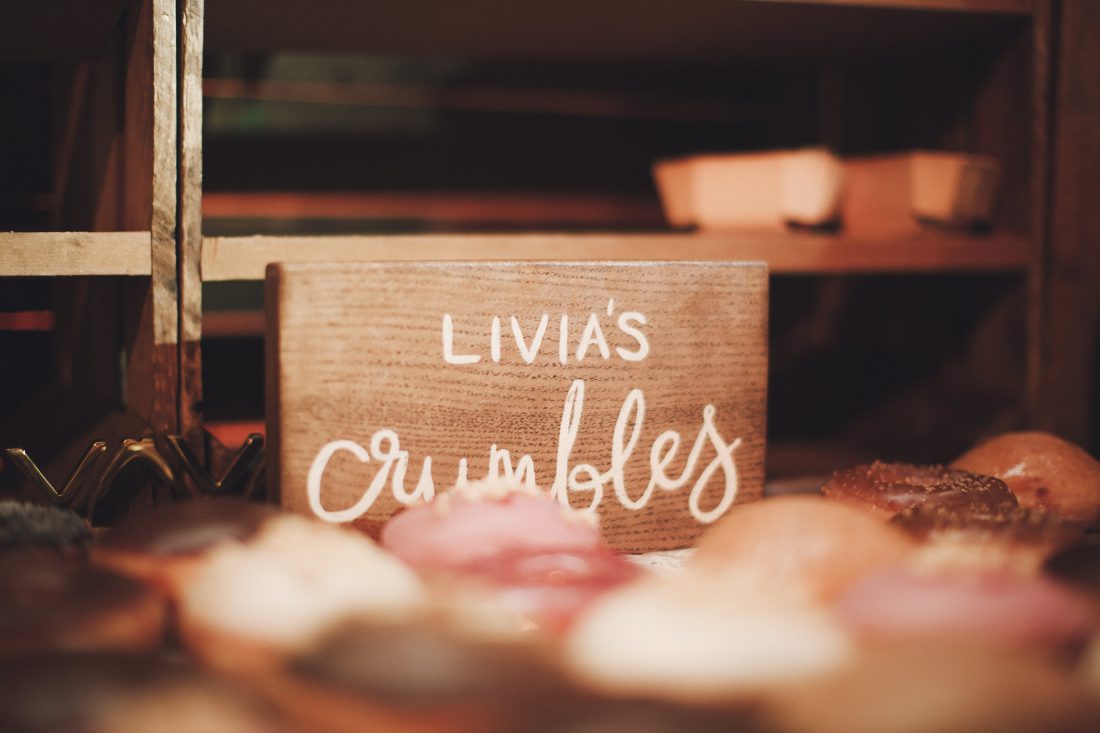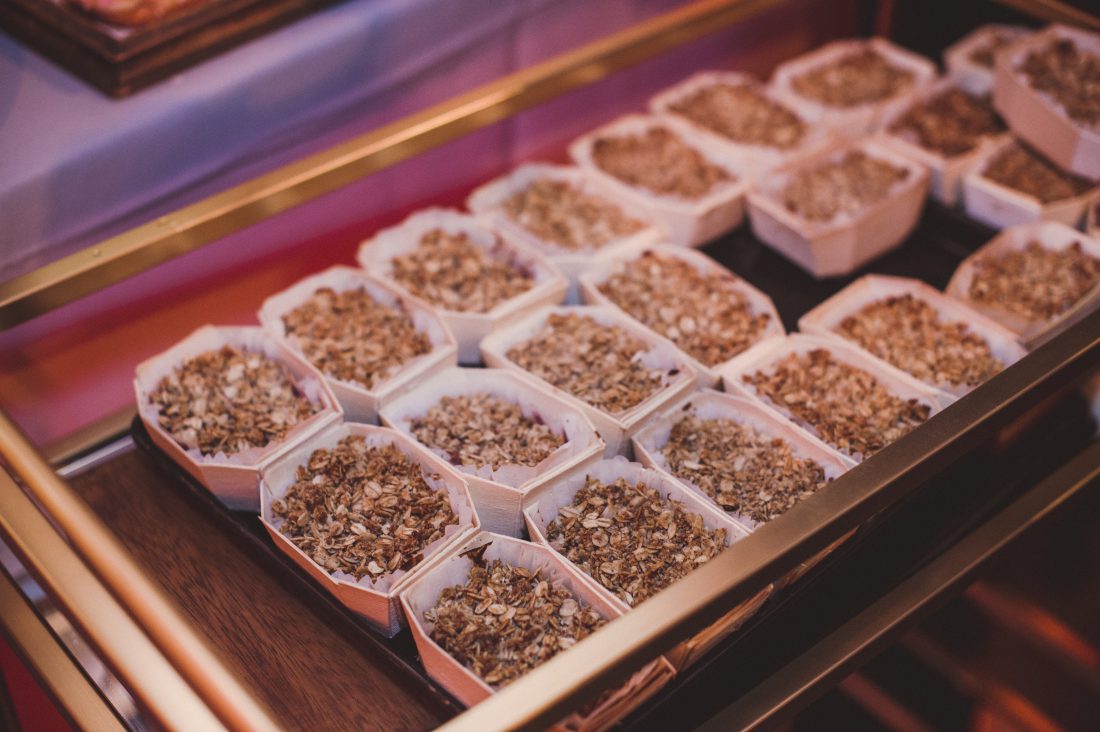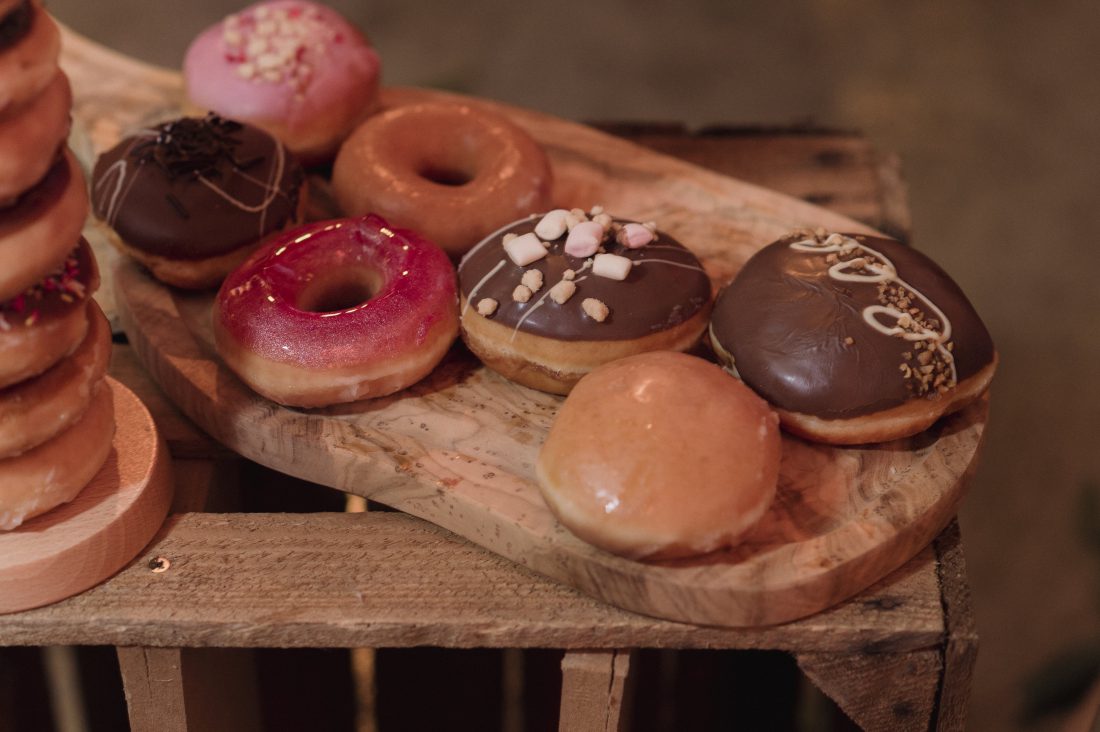 First came the venue, then came the food… that was our priority list. Food was so incredibly important to us and I think the food you serve at your wedding can really set the atmosphere and effect how your guests feel throughout the evening. We worked really closely with our caterers to make it exactly how we wanted it to be, so let me run through our food and drink in the order of how it went on the day…
As guests arrived at the ceremony barn they were greeted with a display of Evian Fruit & Plant droplets. We went back and forth trying to decide whether to feed people something when they arrived but budgets and time didn't allow so instead we gave everyone a drink incase they'd driven from far. These were displayed outside along with our request for no photos online.
After the ceremony we had the reception where we served prosecco, elderflower fizz and canapés. We chose prosecco as we prefer the lighter taste and we created a "pimp your prosecco bar" inspired by Pinterest. Using a bar cart and a sign made by my sister we had a selection of fruits and cordials for guests to add to their drink. The canapés we chose to serve (all freshly made on site) were teriyaki salmon served with hot dipping sauce, chicken satay with peanut and chilli dipping sauce, mini spring rolls with sweet chilli dipping sauce and avocado and tomato salsa in tortilla cups.
Rich took charge when it came to drinks as he has bar experience and as we had to stock our own bar we decided to limit the drink options. For the evening part of our wedding guests could drink wine on the table, take from the self-serve beer station or go to the bar. Behind the bar we had soft drinks, shots and two cocktails which we created with the help from a friend. Both cocktails were delicious and really drinkable, I made a sign and named each drink after mine and Rich's funny middle names. For the best man's speech we wanted all the guests to be served a shot, he did his speech last so we wanted the shot to get everyone in the party mood and for this we used homemade sloe gin. You might remember this vlog from last year when we picked the sloe berries , we made it at home ourselves and stored it all year ready for the wedding, it was so yummy! These were served in vintage shot glasses that we'd spent a year collecting from all different charity shops around the UK.
We wanted our dinner to be really relaxed, informal, delicious and not too heavy. We started with freshly made flat breads served on a board with hummus, marinated olives, rosemary and chilli dipping oils. Each guest also got a salad of speck, fig, beetroot, mozzarella, pomegranate and rocket. One person from each table was designated as the meat carver and given an apron (from H&M home!) and although I find this idea a bit done it's really essential if you want the meat to stay warm. The meat we chose was oak smoked local lamb marinated in middle eastern spices with a mint yoghurt sauce. To go with the meat we placed large sharing bowls of salad for everyone to pass around and dig in. We had four fresh salads to choose from; french beans with pine nuts and orange, roasted cauliflower and hazelnuts, quinoa and puy lentil salad with lemon and sumac and roasted sweet potato with a honey and lemon dressing. All were completely delicious and worked so well with the lamb!
We chose not to serve dessert to the tables as it felt too formal and we wanted as much dancing time as possible. I also didn't think we needed a cake, this is often a big expense at weddings and it was a detail that we weren't fussed about. Instead we had a dessert table that guests could visit whenever they were ready and on here we had fruit, crumbles and doughnuts. There were so many Krispy Kreme doughnuts it was literally like a dream and Olivia very kindly brought back my absolute favourite crumbles for a one-off wedding special. I was obsessed with Livia's Crumbles when they were around!
Later in the evening we had fresh pizza served onto the dance floor, I remember demolishing this it was so good! Thanks to Catering for Suffolk for the amazing food. Sorry if I've made you all really hungry, I wish I could go back and eat it all again!
Photos by Razia Jukes.