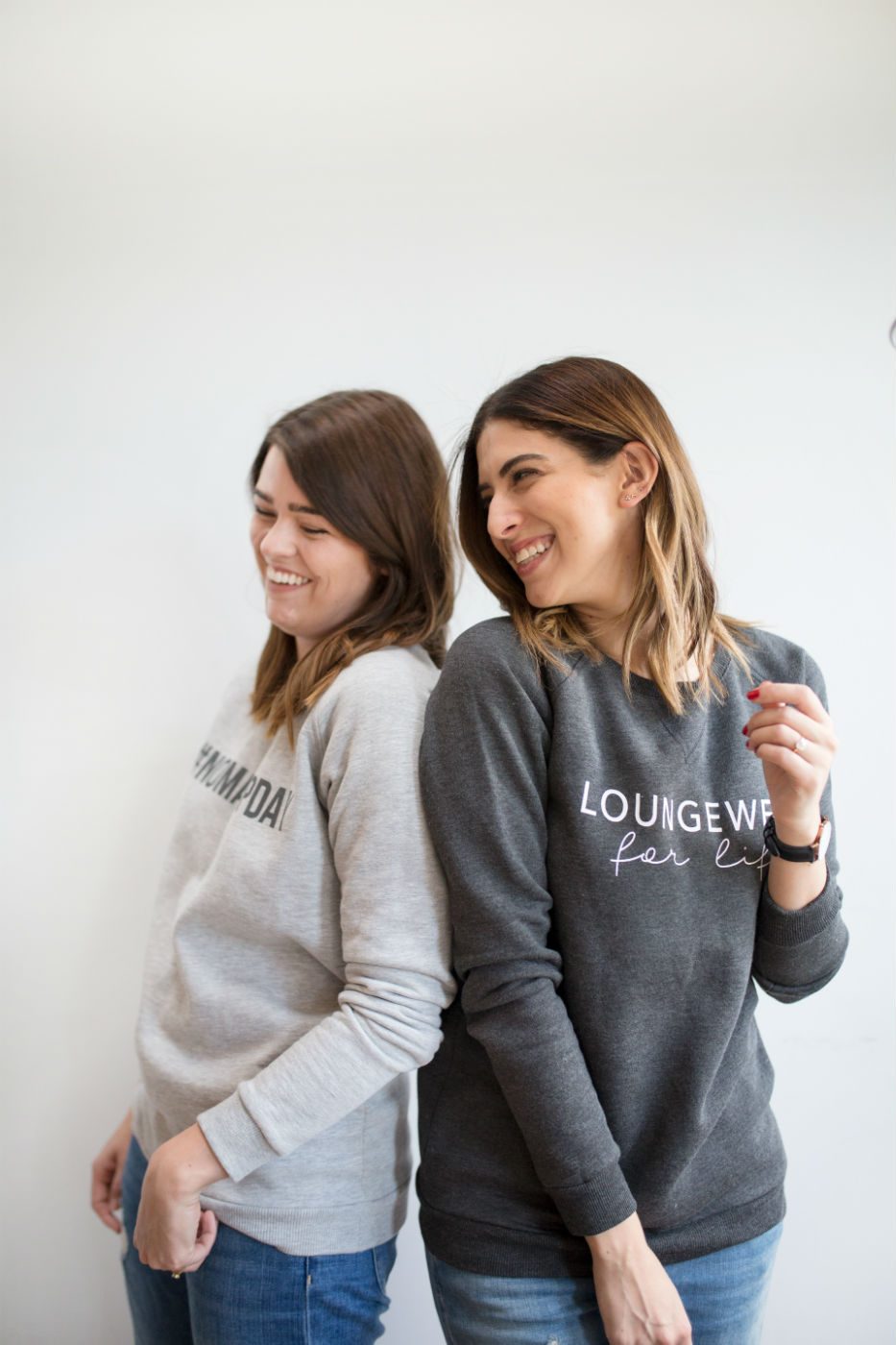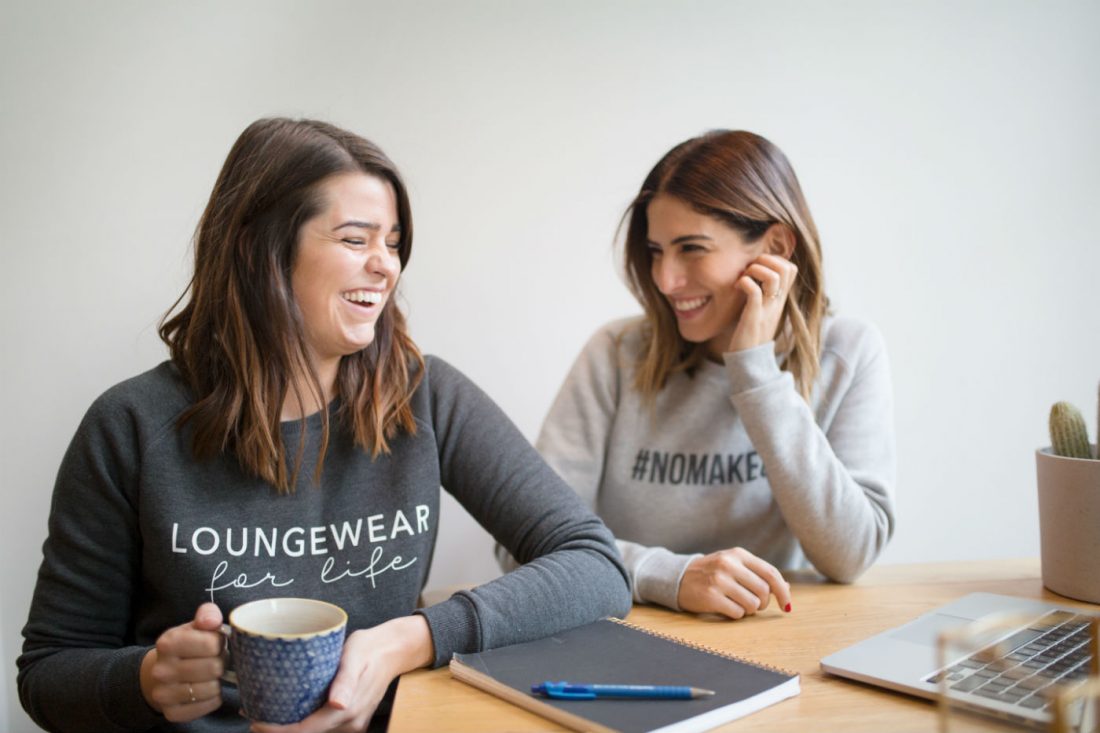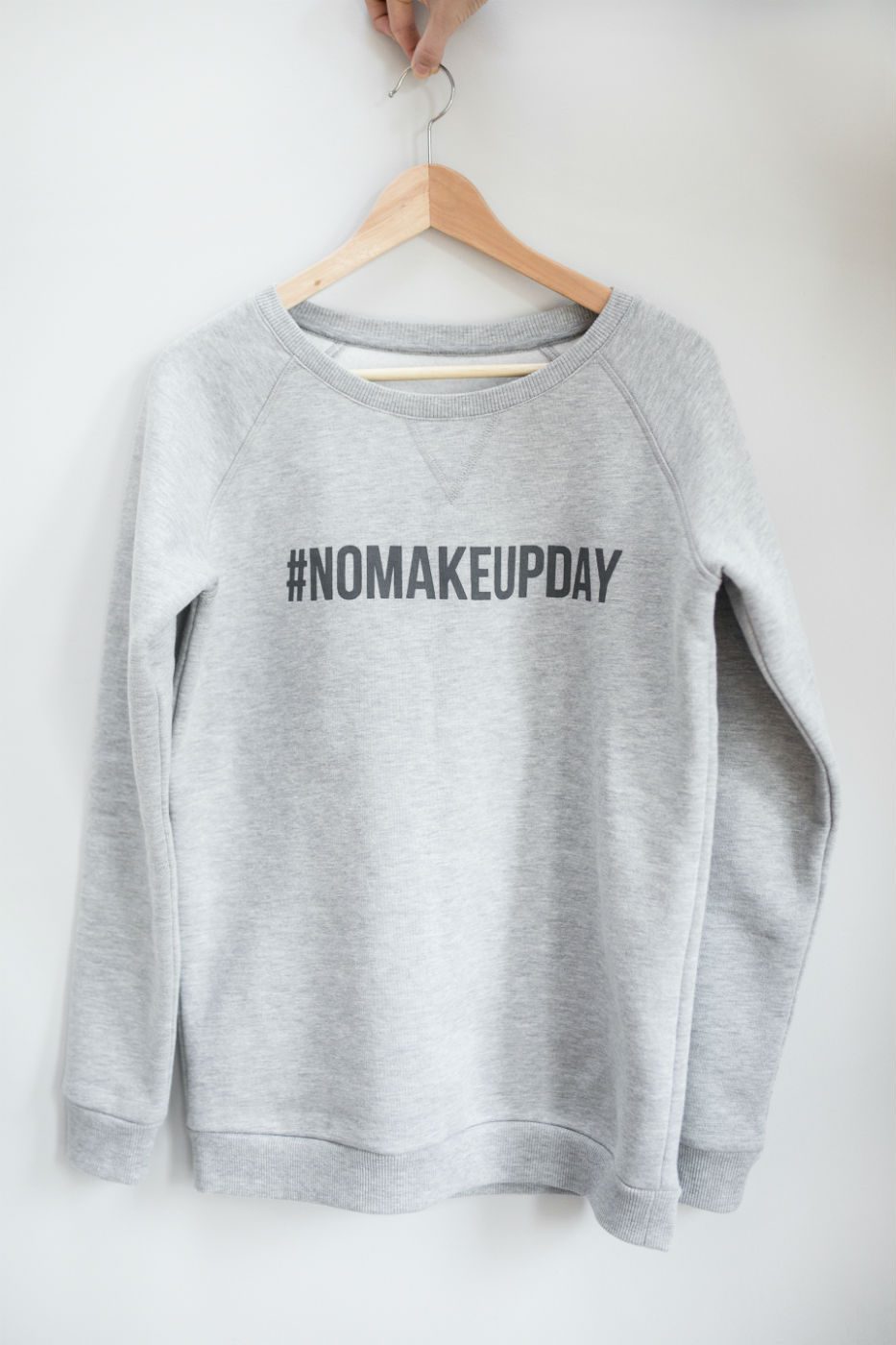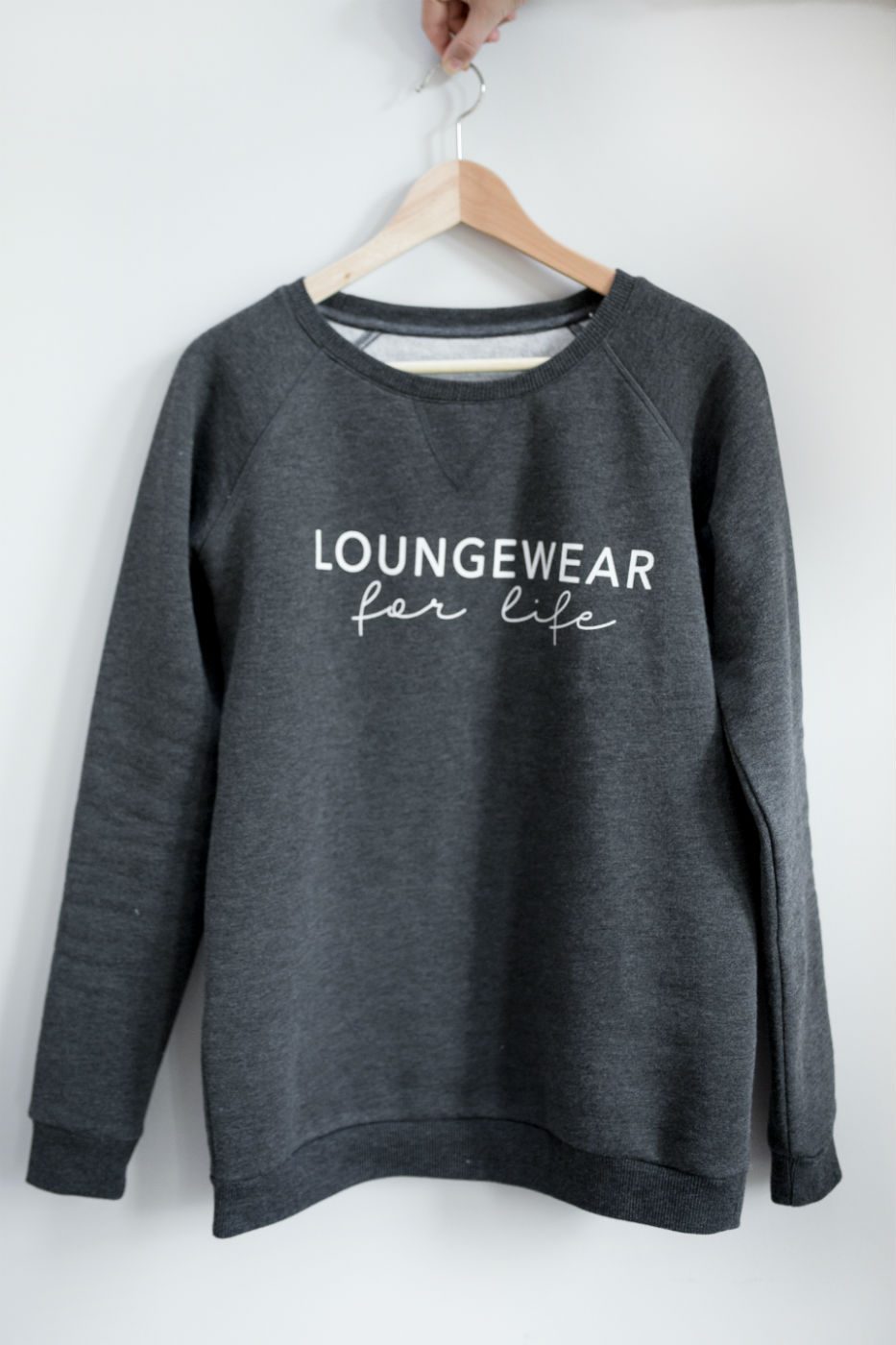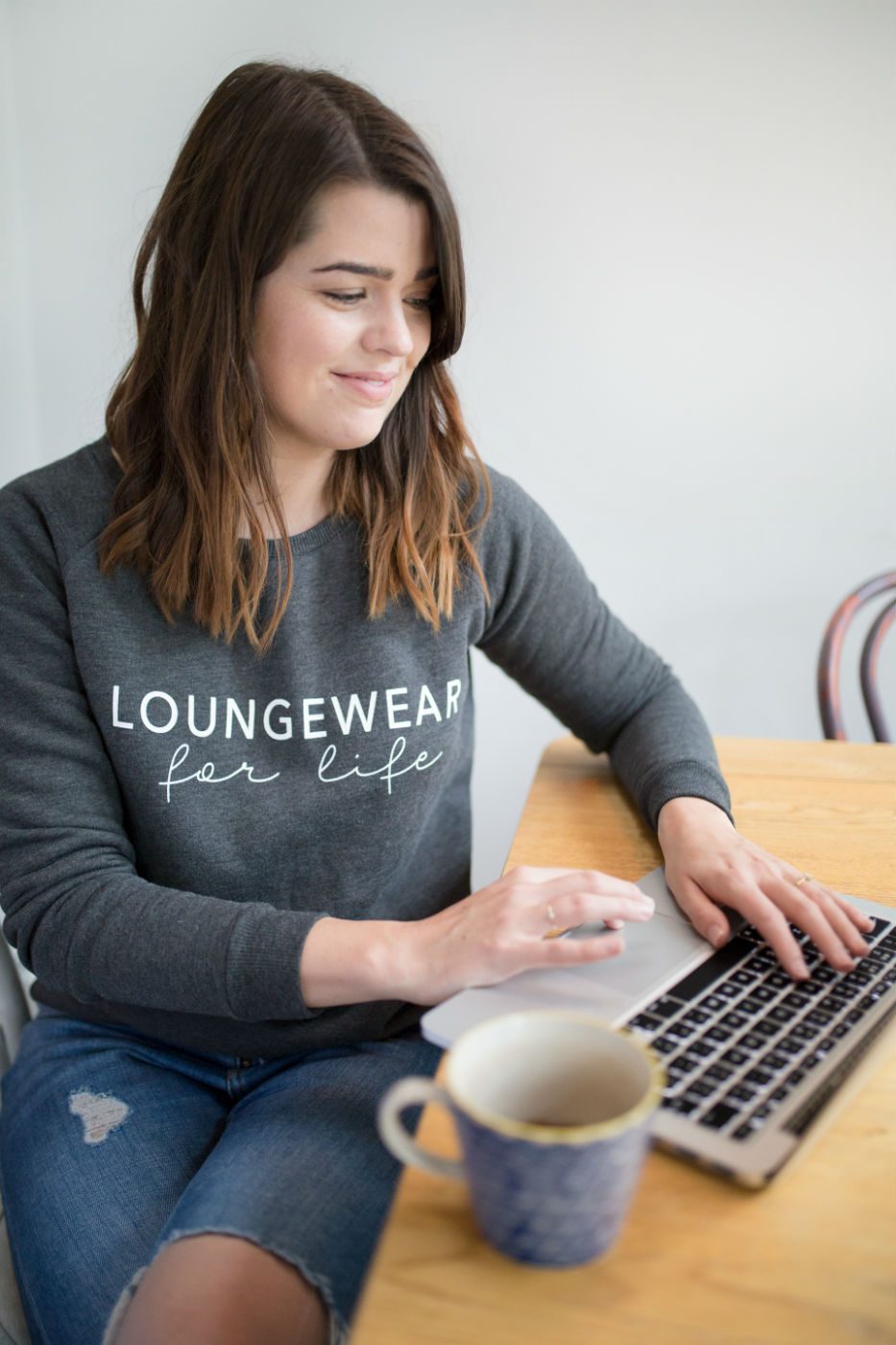 I can't believe we're finally announcing these! This idea has been tucked away for so long and we are so happy to finally let you all know about them.
The idea came about just over a year ago now, Anna and I really wanted to make something for you guys and we thought it would be a brilliant opportunity to raise some more money for Look Good Feel Better, the charity we are digital ambassadors for. We wanted to make something that can really be enjoyed, something that can be worn! Being comfy, cosy and embracing loungewear is something Anna and I have always had in common. So that's how the idea came about… Two jumpers, two slogans. Done.
We created the jumpers with the help of our management company so the design was completely handpicked by us. We wanted it to be cosy and comfortable but fitted nicely so it can also be worn outside. The neckline is flattering, the arms and body are long and I'm so so happy with the design. One jumper reads #nomakeupday and the other "Loungewear for Life", no explanation needed there.
Each jumper is £25 and is limited edition until sold out. Anna and I are both wearing size medium in the photos.
Thank you so much for all of your support, Look Good Feel Better are so grateful for all the money we are raising together with you guys. We are so excited to hear your thoughts on this project so please tweet us using #lilyannajumpers and send us photos if you purchase one!
If you'd like to buy one for yourself or as a gift, you can visit the store here.