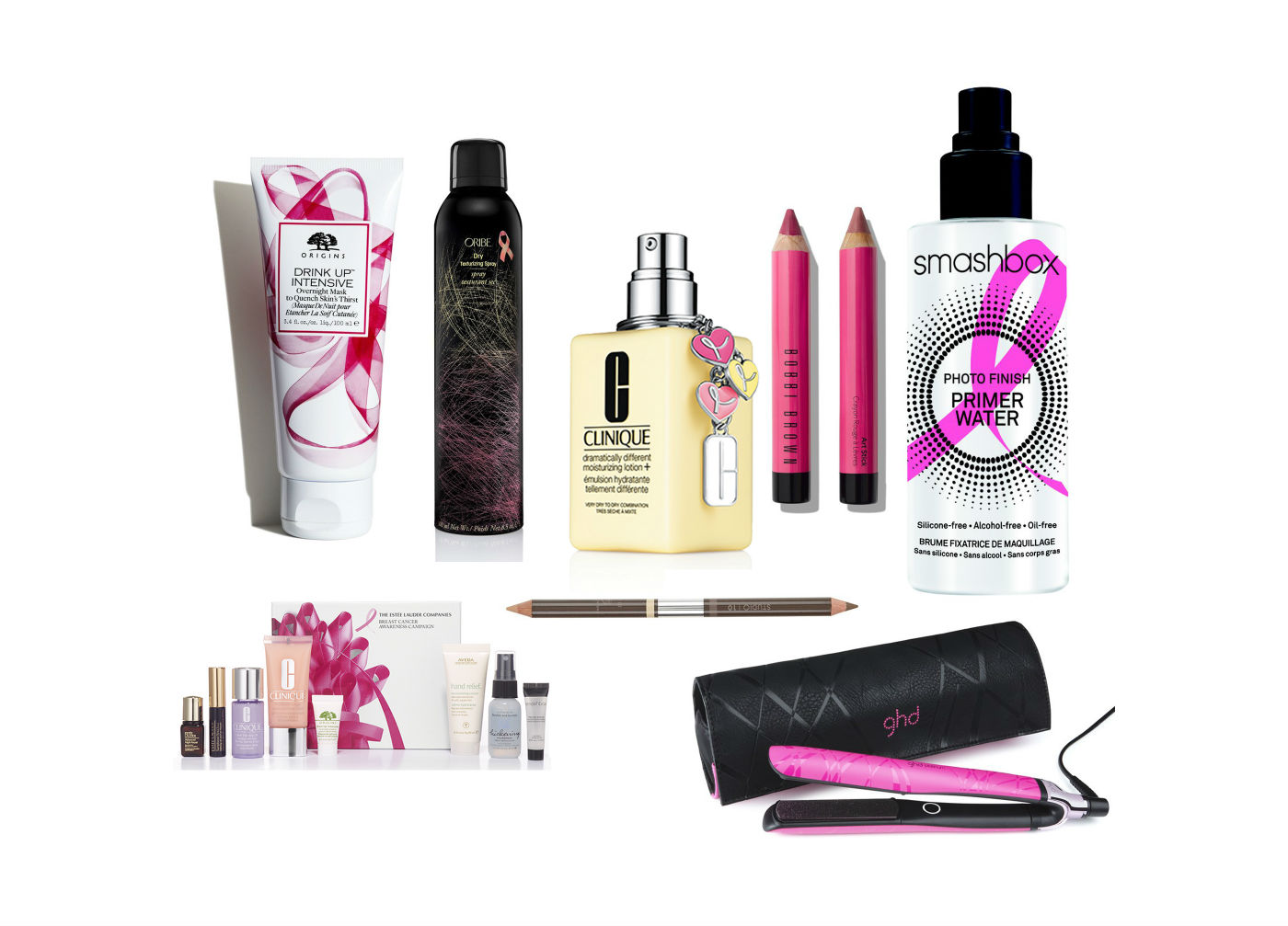 October is finally here! We can dig our scarves out from under the bed, turn the heating on and finally start wearing cosy jumpers again. What I love about October isn't just the start of Autumn, October is Breast Cancer Awareness month and every year the beauty industry unites to support an amazing cause.
60,000 people are diagnosed with breast cancer every year and they need help and support. It is amazing to know that as well as any donations made, the money spent on the products we love will be going to those who really need it.
I've compiled a list of some of the amazing products you can purchase this month with a percentage of sales going to Breast Cancer Care during October. If there's ever an excuse to shop, it's now!
The BCA Beauty Box // £20 with £12 donation – link
The most epic out of all the offerings is this beauty box from Estée Lauder companies. For only £20 you get a box worth £66 that includes some amazing products like the Estee Lauder Sumptuous Knockout Mascara, Clinique Take The Day Off makeup remover and Bumble & Bumble Thickening Spray.
Studio 10 Brow Lift Perfecting Liner // £22 – link
This is something Studio 10 do throughout the year, not just this month and it's amazing. For every brow pencil purchased, they'll donate one pencil (worth £22) to Look Good Feel Better to help women effected by cancer. I've been to one of the Look Good Feel Better workshops ad they are truly amazing.
GHD Platinum Electric Pink Stylers // £165 with £10 donation – link
If you've always wished for hot pink hair straighteners then you're dreams have come true! The bright pink looks amazing on the GHDs and they come in a really handy travel case that can also be used as a heat proof mat. 
Origins Drink Up Intensive Mask // £24 with £4 donation – link
This is one of my all time favourite hydrating masks. It's great to put on at night and also great to combat dehydration on a plane. This month it's had a packaging makeover and looks gorgeous!
Smashbox Photo Finish Priming Water // £21 – link
This is a great product for adding hydration to your skin pre-makeup and it also doubles up as a primer to make things last a little longer.
Bobbi Brown Art Stick Duo // £35 with £5 donation – link
I love the finish of the Bobbi Brown Art Sticks, not too glossy, not too matte. This month they've repackaged two popular pink shades into hot pink pencils to raise money and awareness.
So pick your faves and get involved. It's so important to support this cause and they couldn't have made it easier to do so!
photo edited by Lauren Shipley