RAZOR SHARP LIQUID EYELINER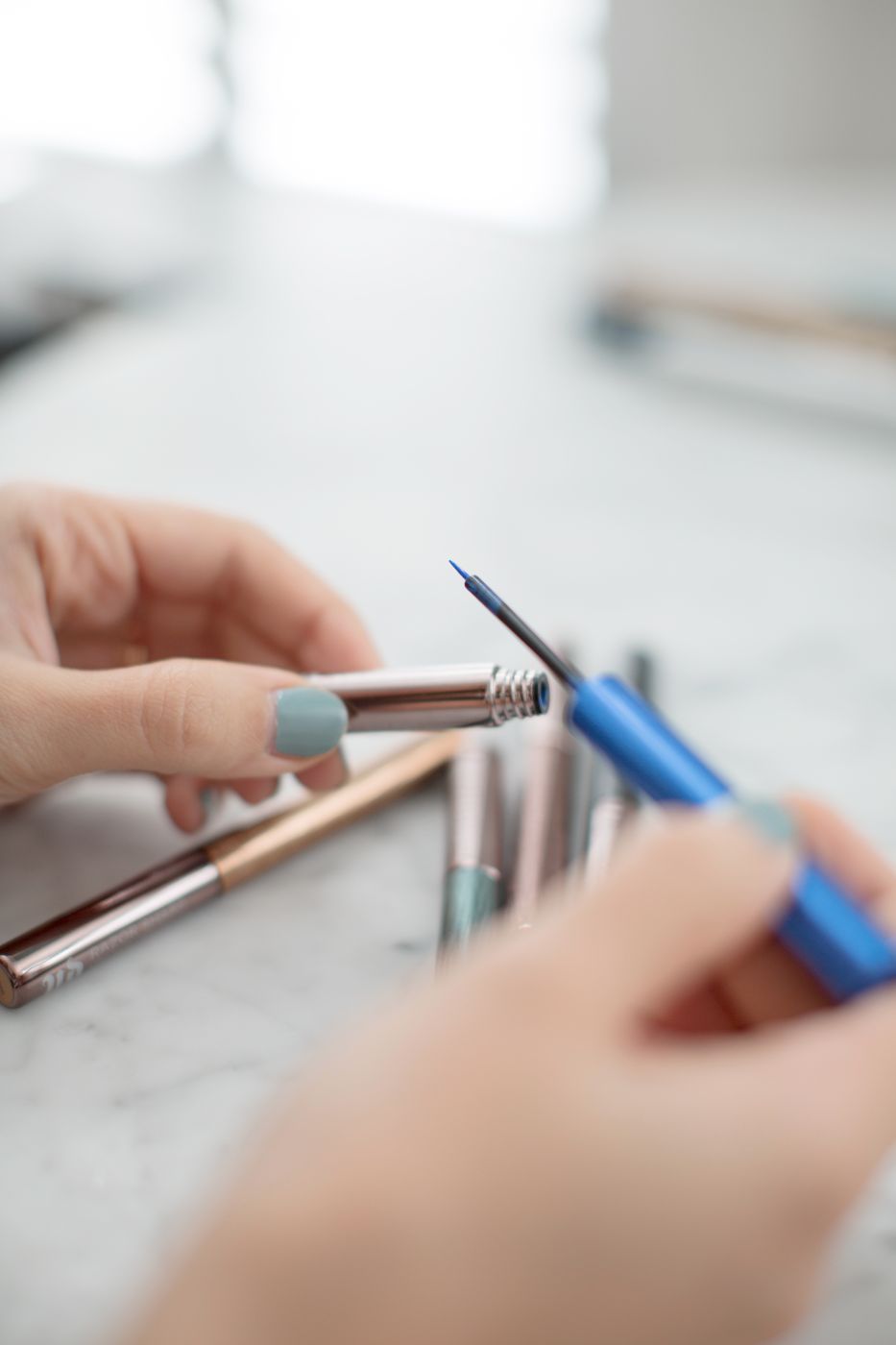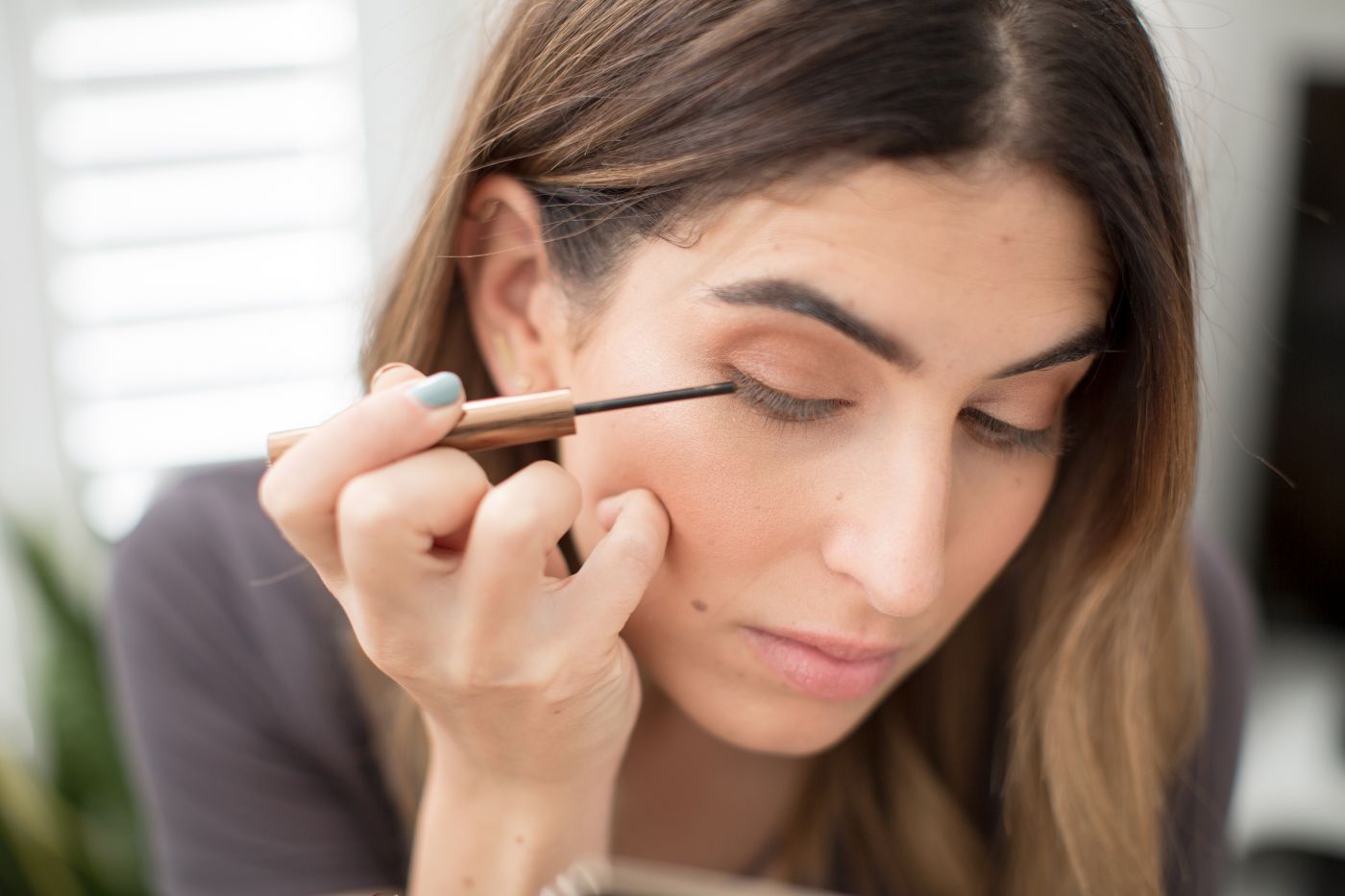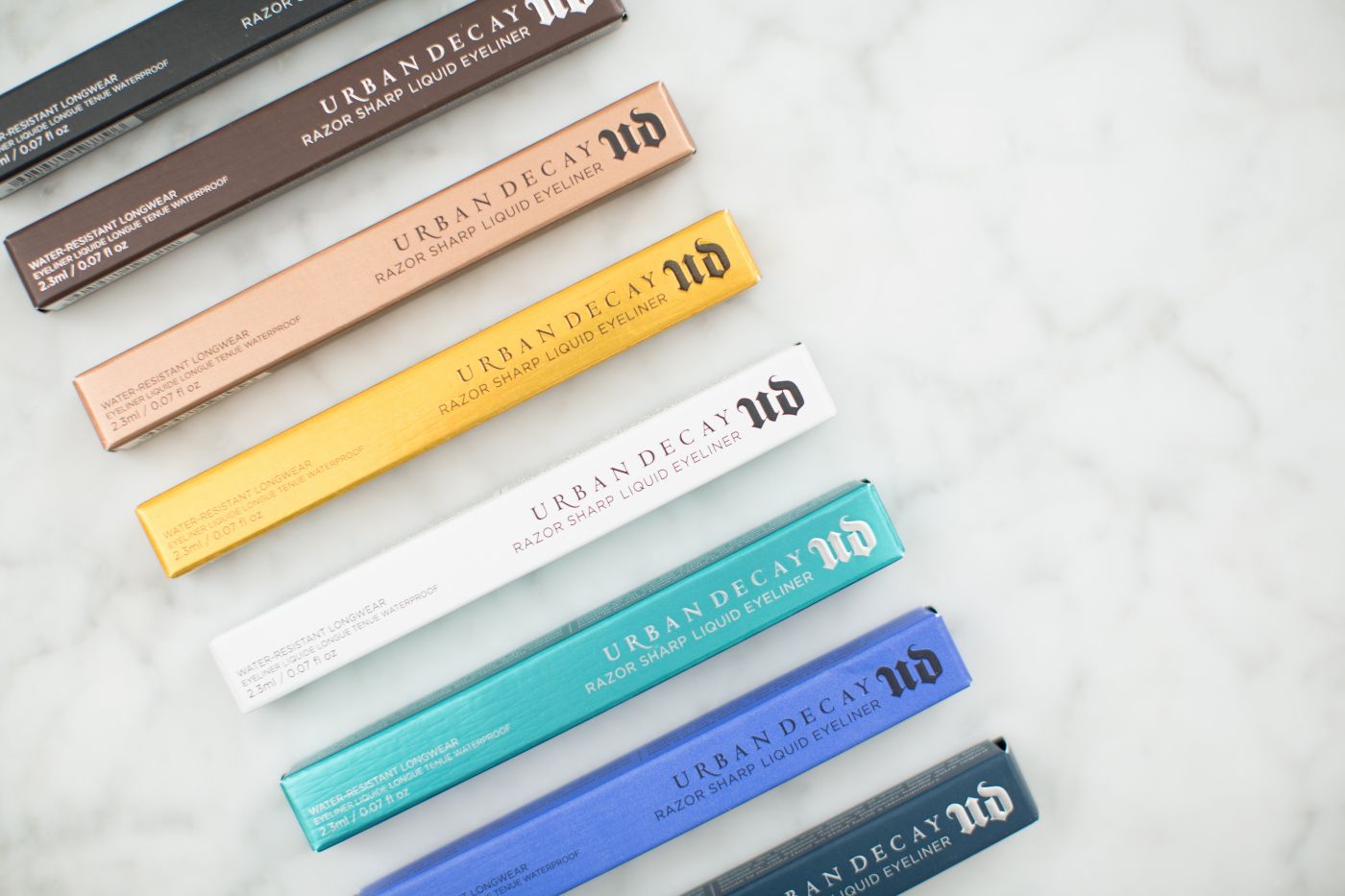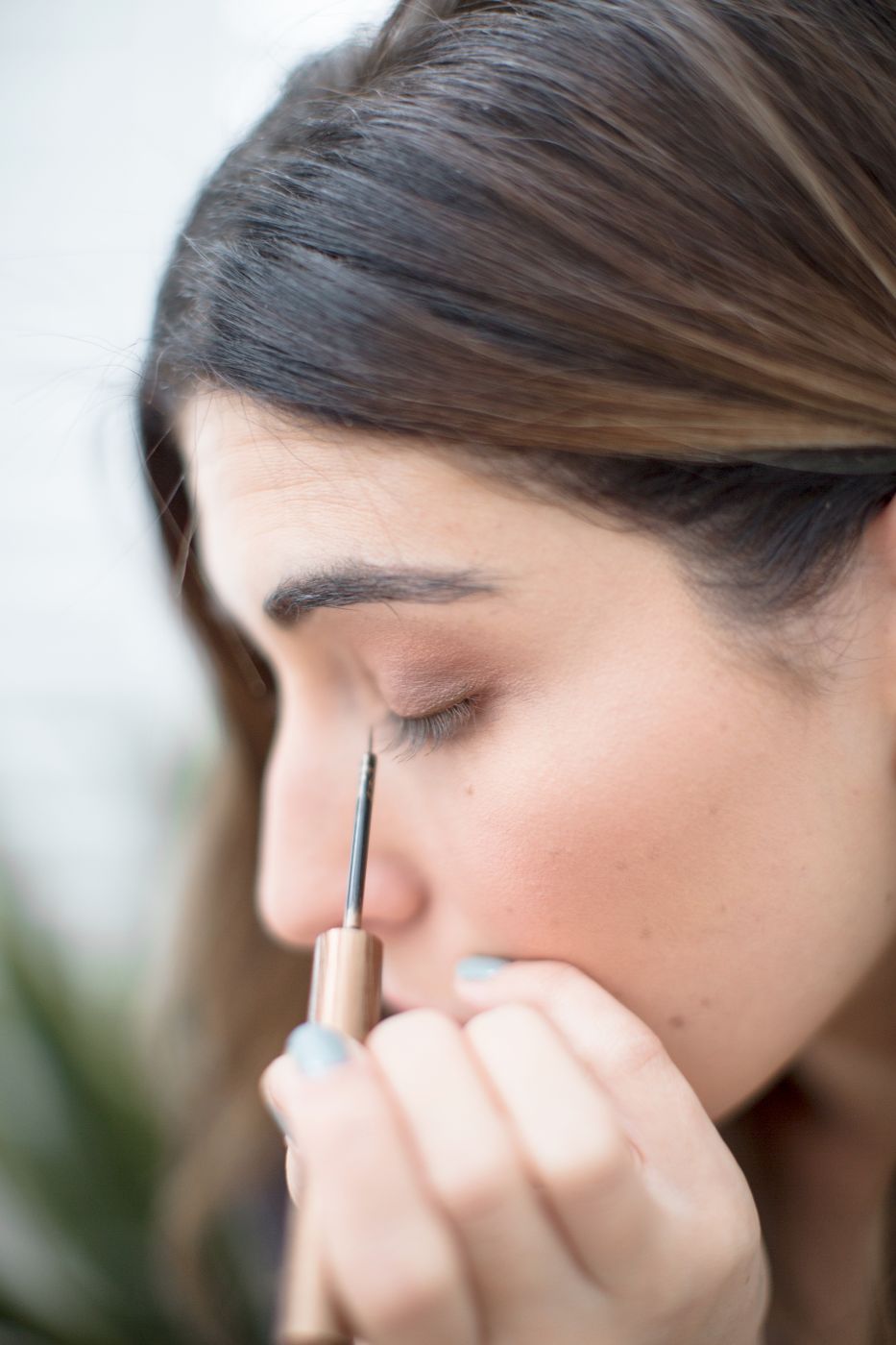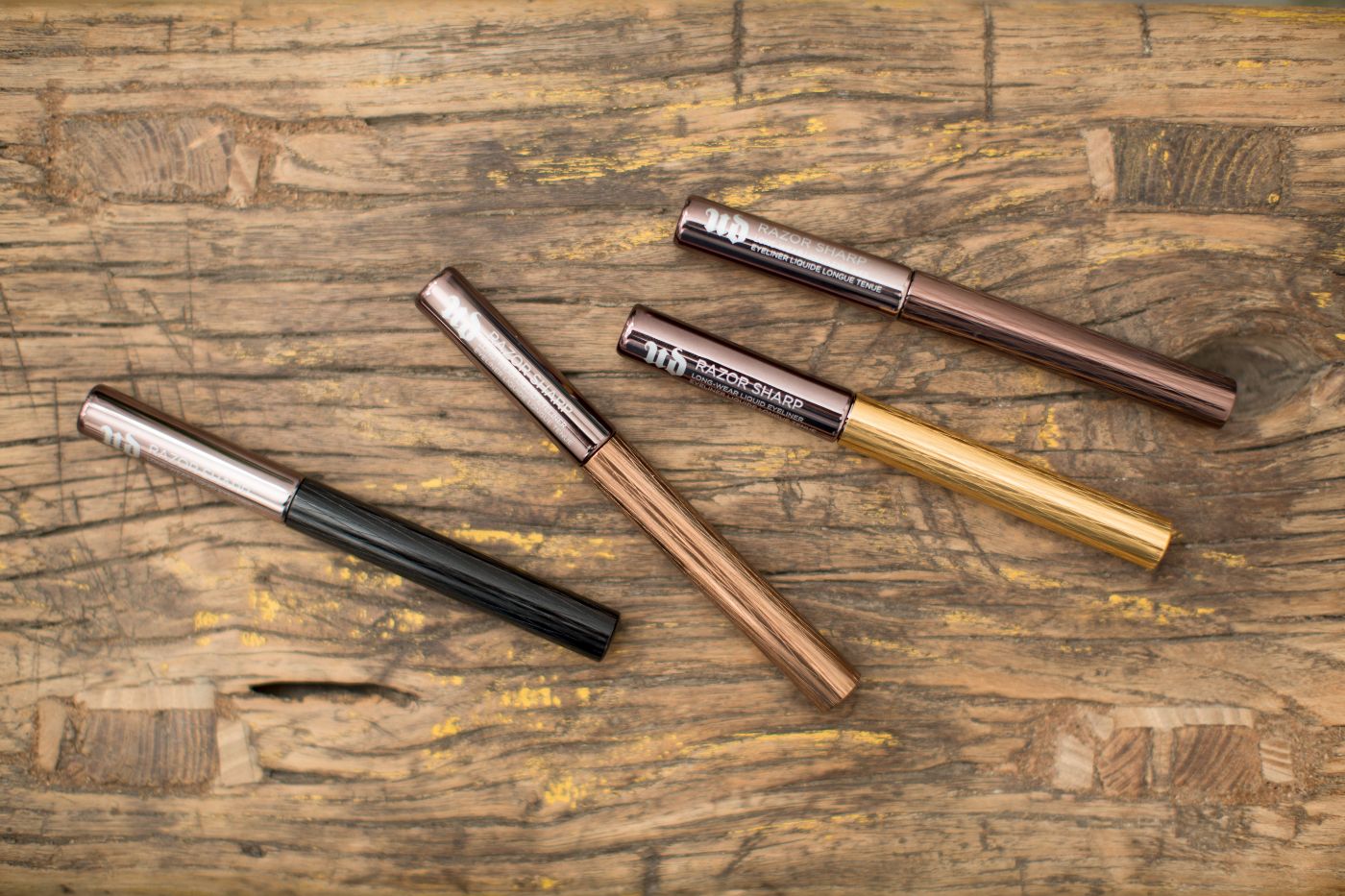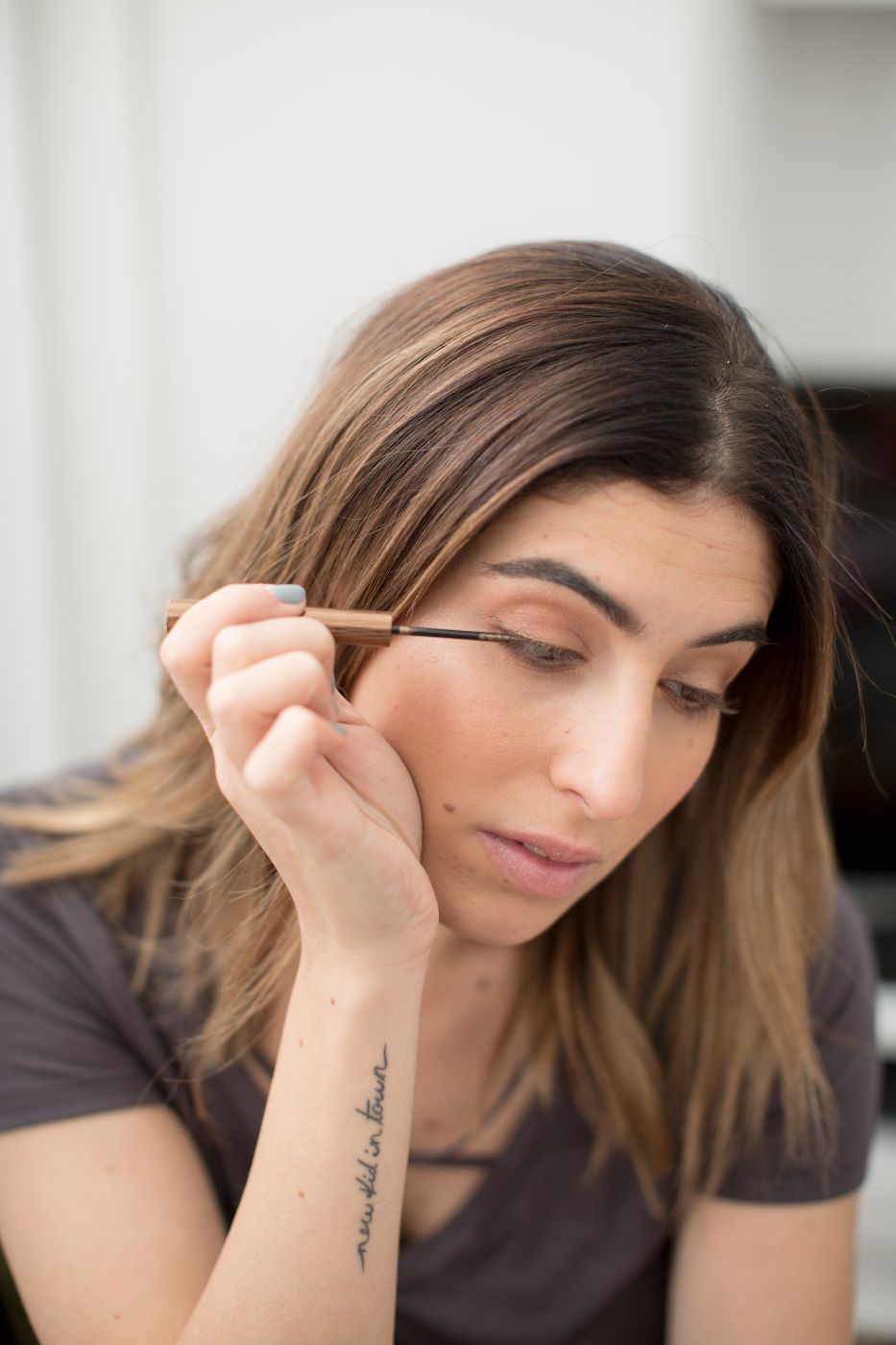 When Urban Decay bring out new products there's always a buzz within the beauty industry. I'm rarely disappointed with their launches and this time round it was the promise of razor sharp liquid liner – genius name. 
There are twenty shades available with some beautiful electric blues and also some more wearable bronzey browns. There are two finishes, cream and metallic; the cream has a more glossy finish and the metallic has a more pearly finish. I think the packaging looks really sleek, I love how the handle is a little textured and sort of indicates the eyeliner colour inside. I also find the packaging quite easy to hold when applying although I do think they made a massive error when it comes to opening the product. There is a suction (which I'm sure prevents the product from drying out) that is so strong it's almost impossible to open the liner without it splattering on your hands. I've made quite the mess trying to open these, you have to be so careful and really slow.
The formula itself is really thin and watery, which I thought I wouldn't like but I find that it works really well as long as you really shake the product before applying. You can hear that there's a ball inside, so I give it a good shake until the sound stops. I'd say I'm pretty good with applying liner and this isn't one of the easier ones. The brush is quite long which makes it easier to apply side on, but it is quite fiddly so I wouldn't recommend it to newbies.
Once applied it takes a few seconds to dry and then that's it… it's set. These are without a doubt the longest wearing eyeliners I have ever tried. I wore the bright blue one on a cold day when my eyes decided to stream down my face… it didn't budge. I wore the brown one on a day where I did my makeup at 8.30am and didn't take it off until 11pm… it was still perfectly intact. I'm seriously impressed with the lasting power, even if that means it takes a little longer to remove. I find using a waterproof eye makeup remover on a cotton pad works and it's really strange as the eyeliner doesn't smudge off like usual, it flakes off in bits.
They're £16 and well worth the money if you're an avid eyeliner wearer. my favourite shades so far are Demolition, Chaos and Deep End – link
Photos by Lauren Shipley.