LONDON MEETUP WITH ANNA!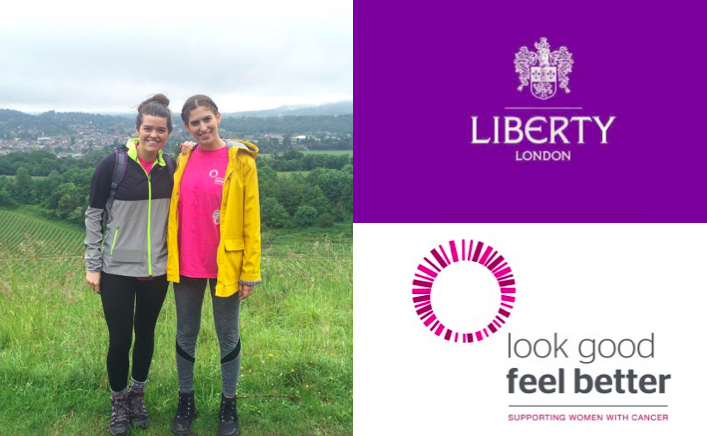 There is literally no better way to celebrate my first proper week back at work than with a meet up announcement. This time it's not just one meetup, but TWO… and with my favourite buddy Anna, with my favourite charity Look Good Feel Better in my favourite beauty hall in Liberty London. Epic. As you guys know, Anna and I are Look Good Feel Better ambassadors and we're so excited to be teaming up with them for these events.
There are two events so take your pick, both will be fab and we can't wait!
Thursday 20th October 6pm – 8pm // Liberty London Beauty Hall
This event is free of charge and you don't need to book. Anna and I will be hanging out in the beauty hall mingling and enjoying some shopping. There will be special activities taking place on the counters and money will be raised for Look Good Feel Better throughout the evening. Bring your friends or come alone, we'd love to chat and catch up!
With a percentage of proceeds going to LGFB I finally have a good excuse to shop and I'm going to go wild!!
Sunday 23rd October Two Sessions // Liberty London Cafe
This is a paid event and something really special that we've never done before.
Anna and I will be hosting an intimate afternoon tea in the beautiful Liberty London and it'll be a similar setup to our Beauty Chat LIVE events but with lots of yummy afternoon treats!
Join us for a chat, a glass of prosecco, afternoon tea and an exclusive Liberty goodie bag.
The Beauty Chat Afternoon Tea will be ticketed and you'll have to BOOK ASAP to get your ticket.
The first session will run from 1.30pm-3.30pm and the second from 4pm-6pm.
BOTH SESSIONS FOR THE TEA HAVE NOW SOLD OUT
Tickets cost £50 per person with proceeds going to Look Good Feel Better.
To book, please phone the Liberty customer service team on +44 (0) 20 7734 1234 and tell them which session you'd like to book.
Alternatively, use this link to book via email.