LAST MINUTE EVENING OUTFIT | AD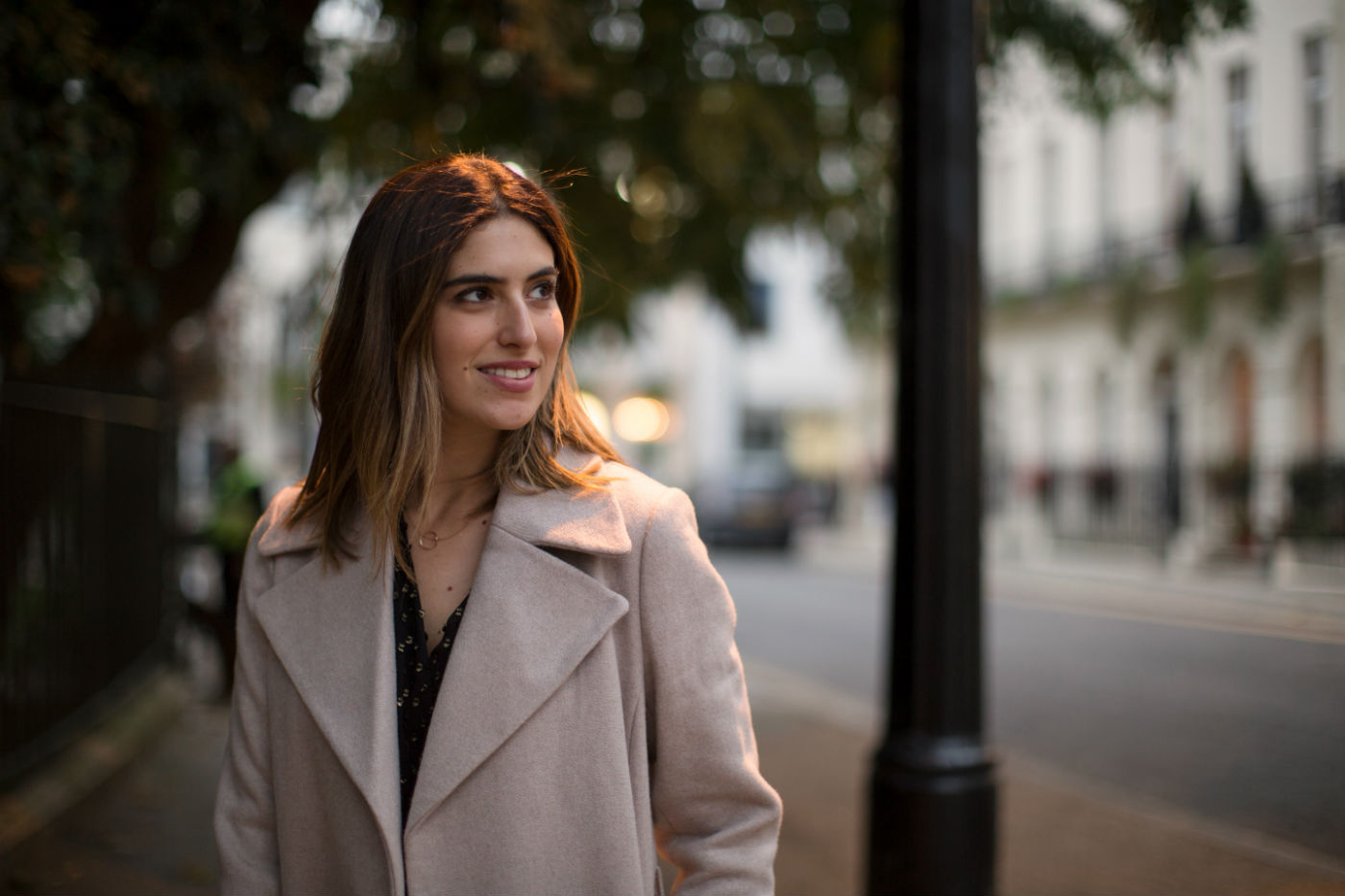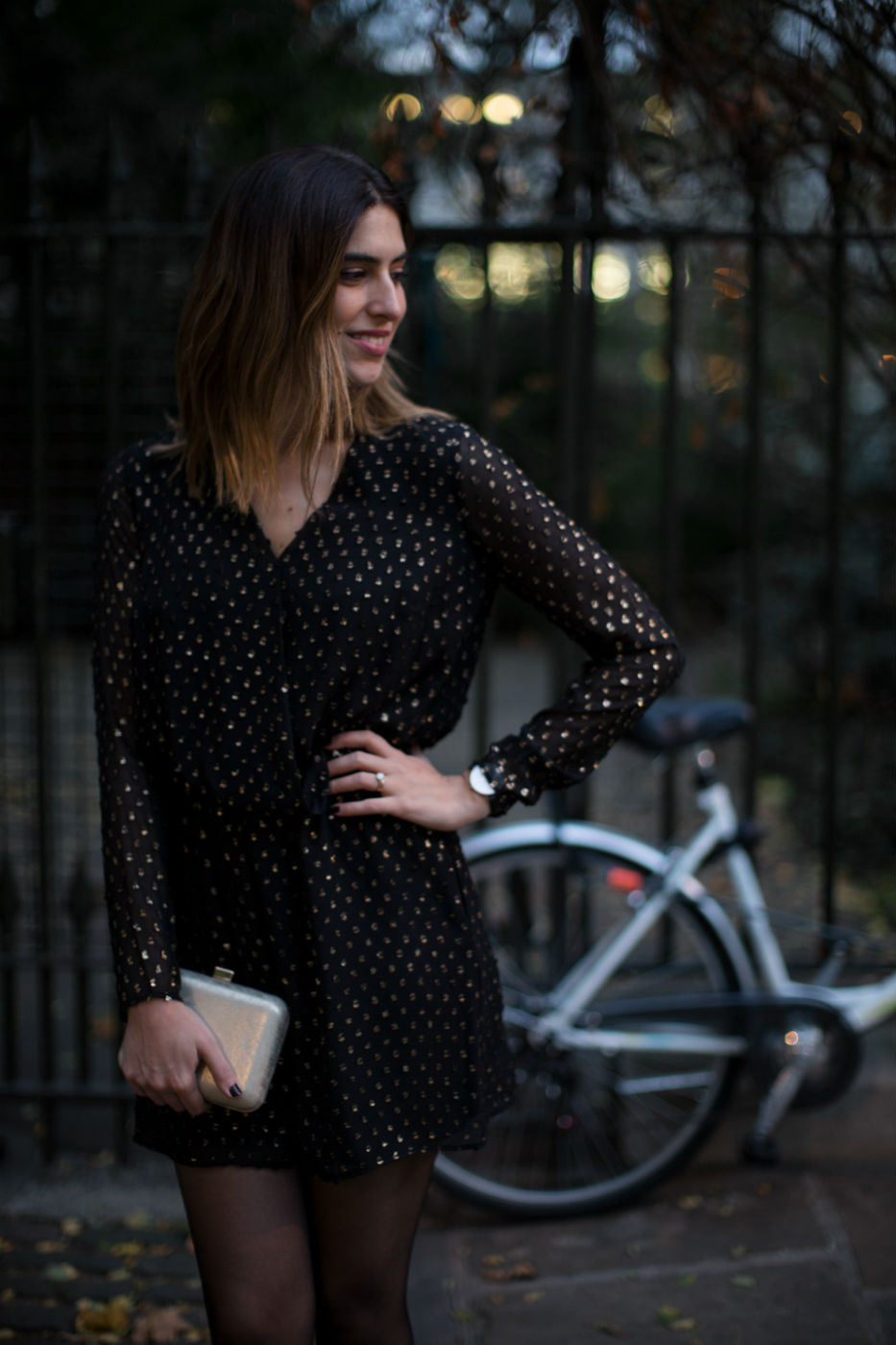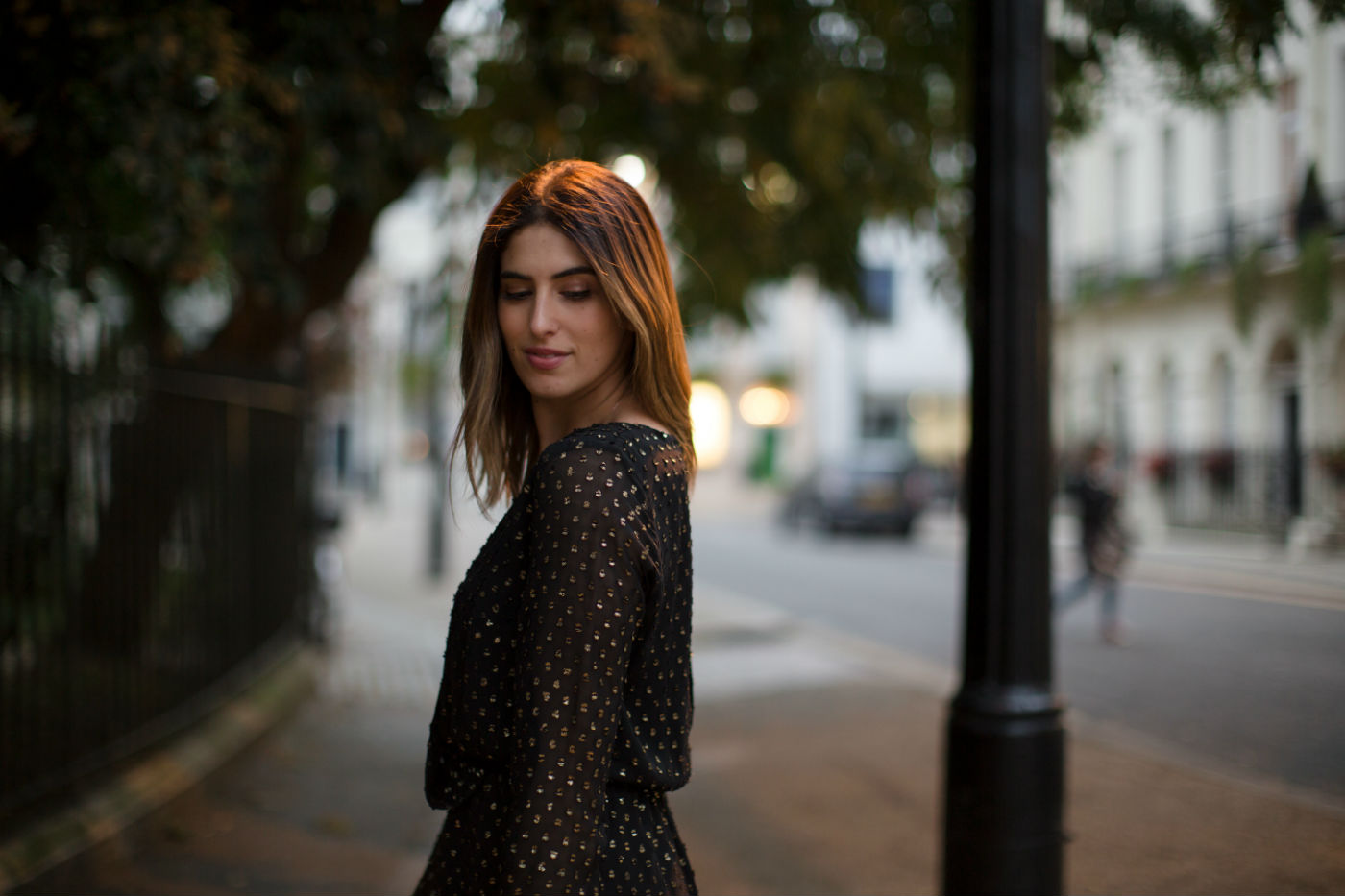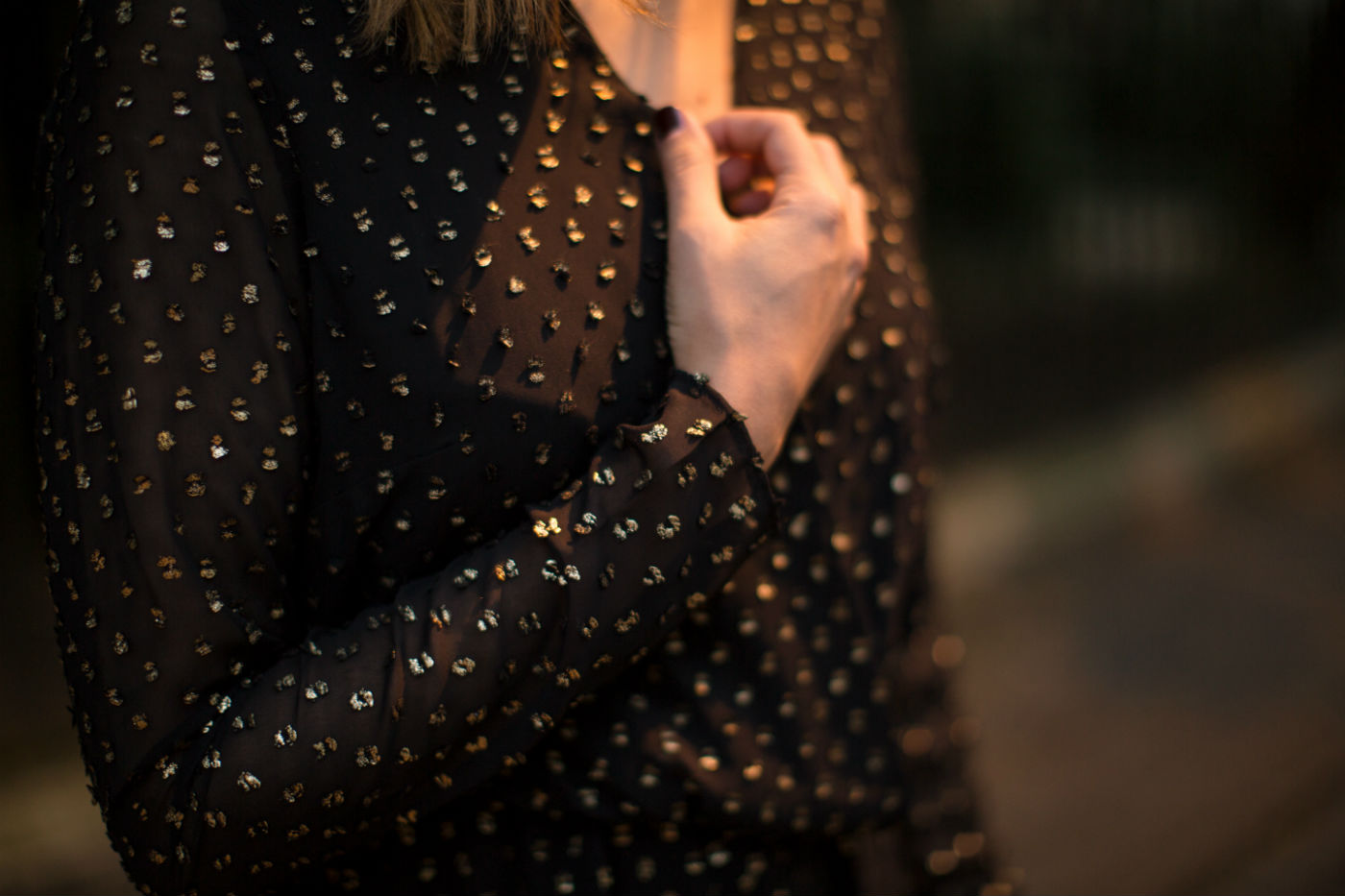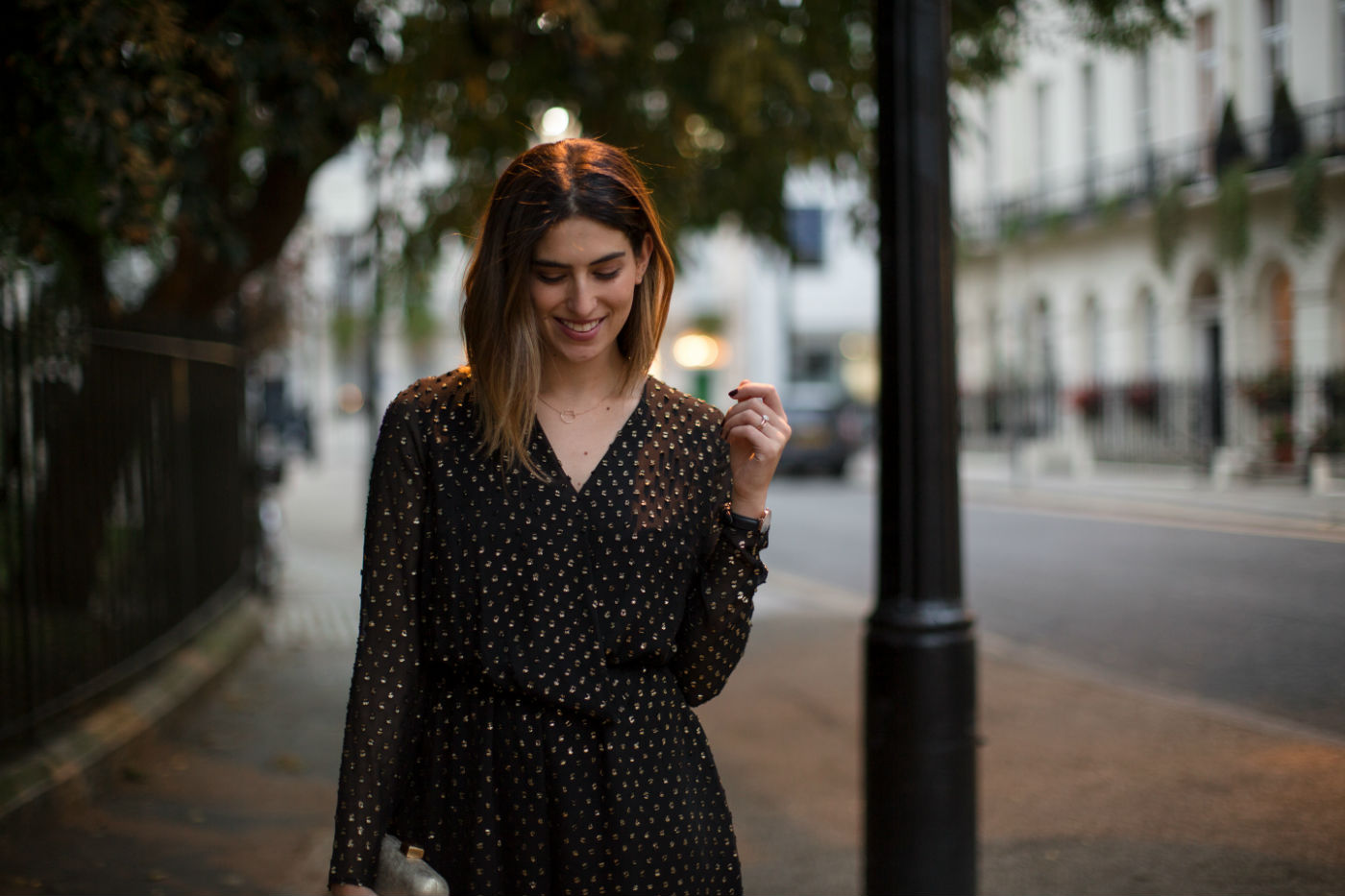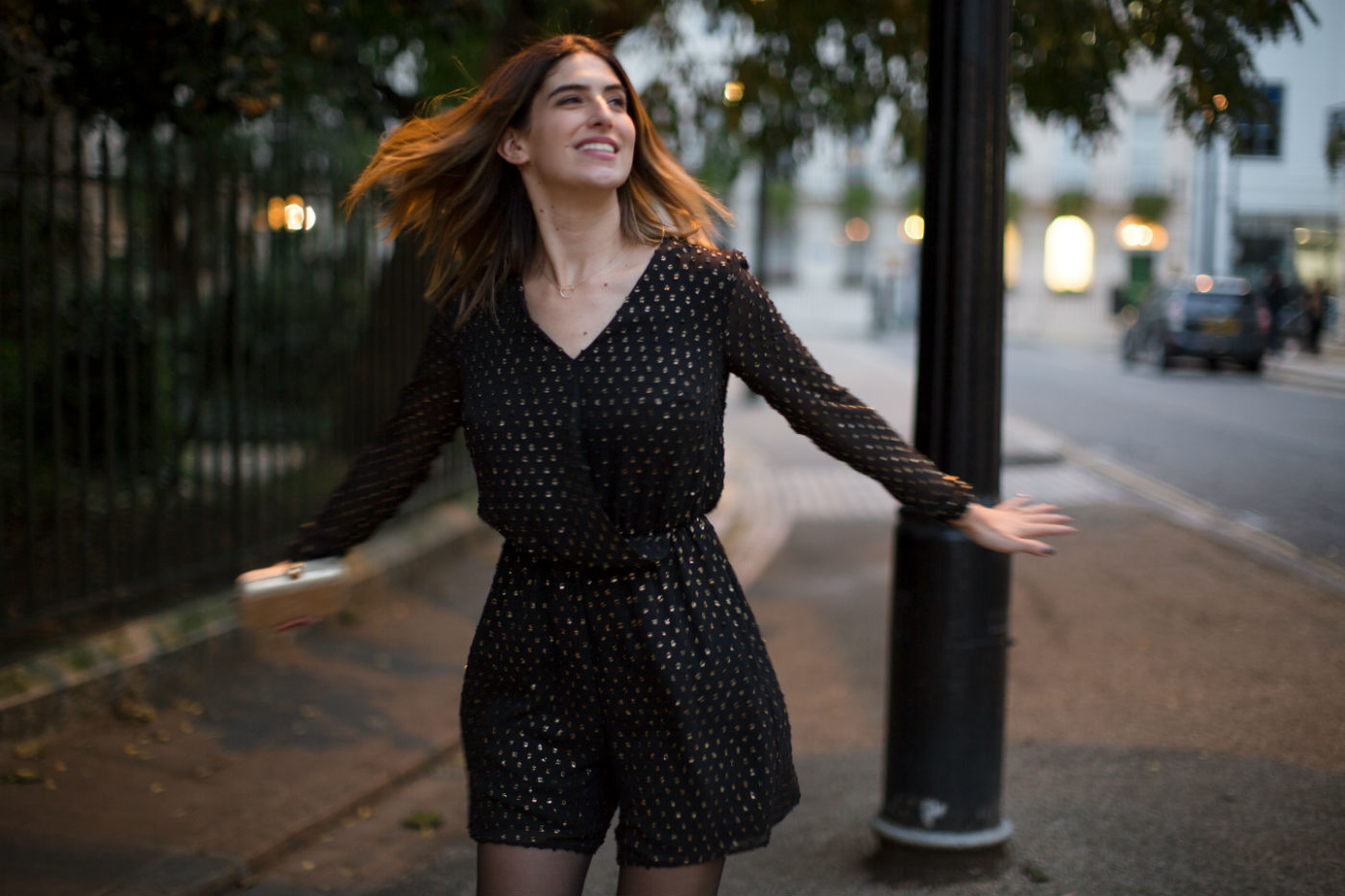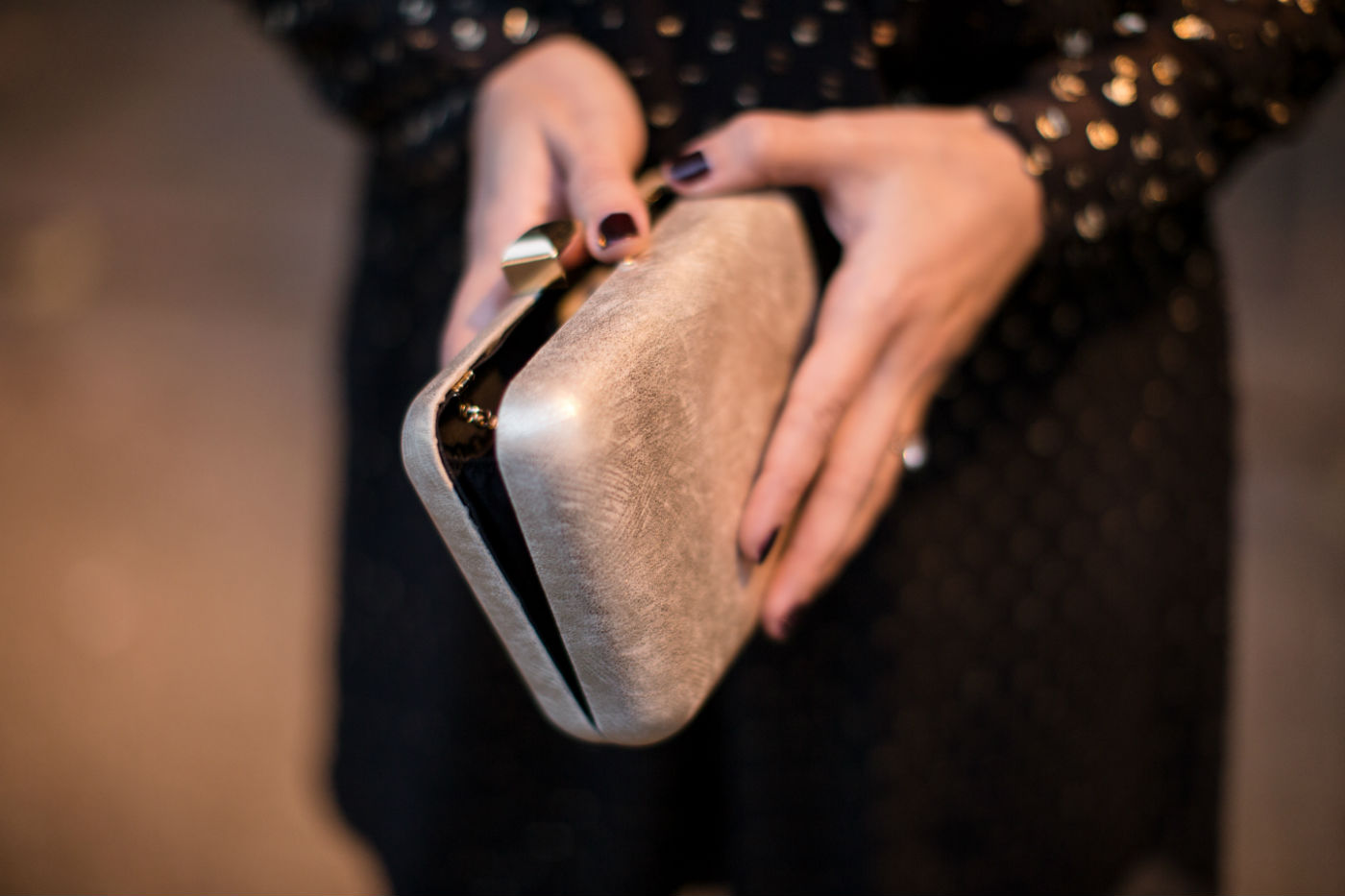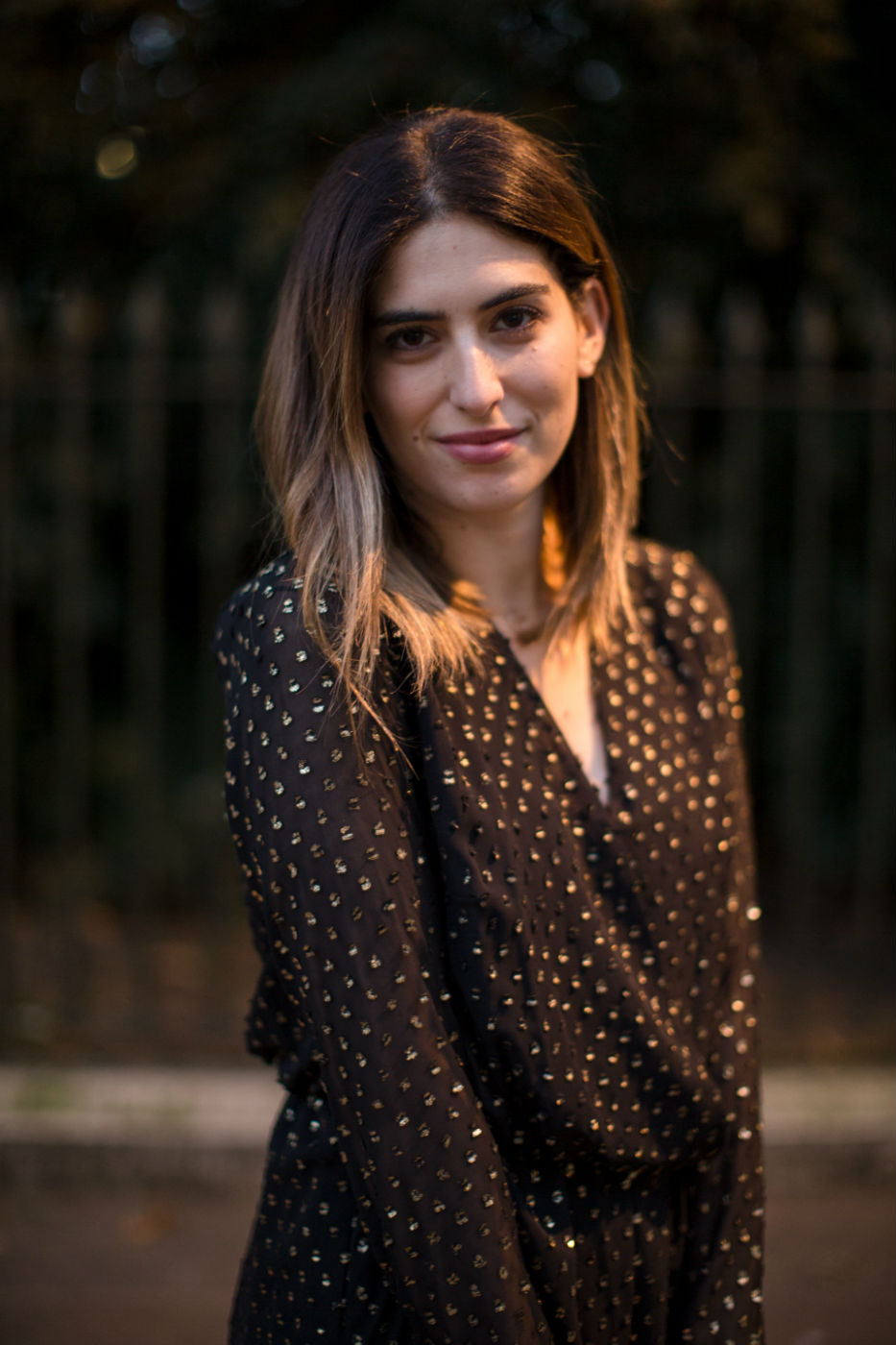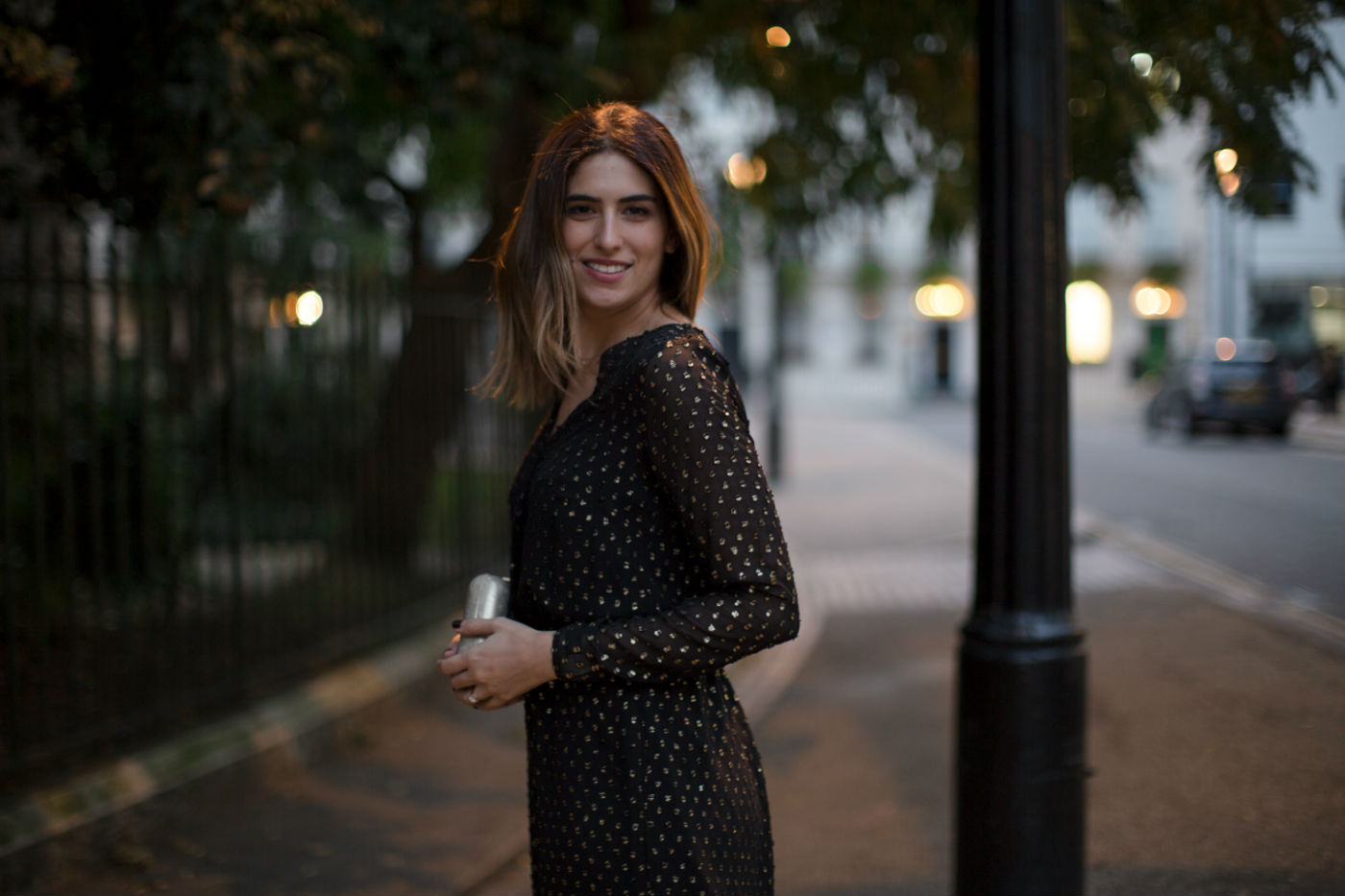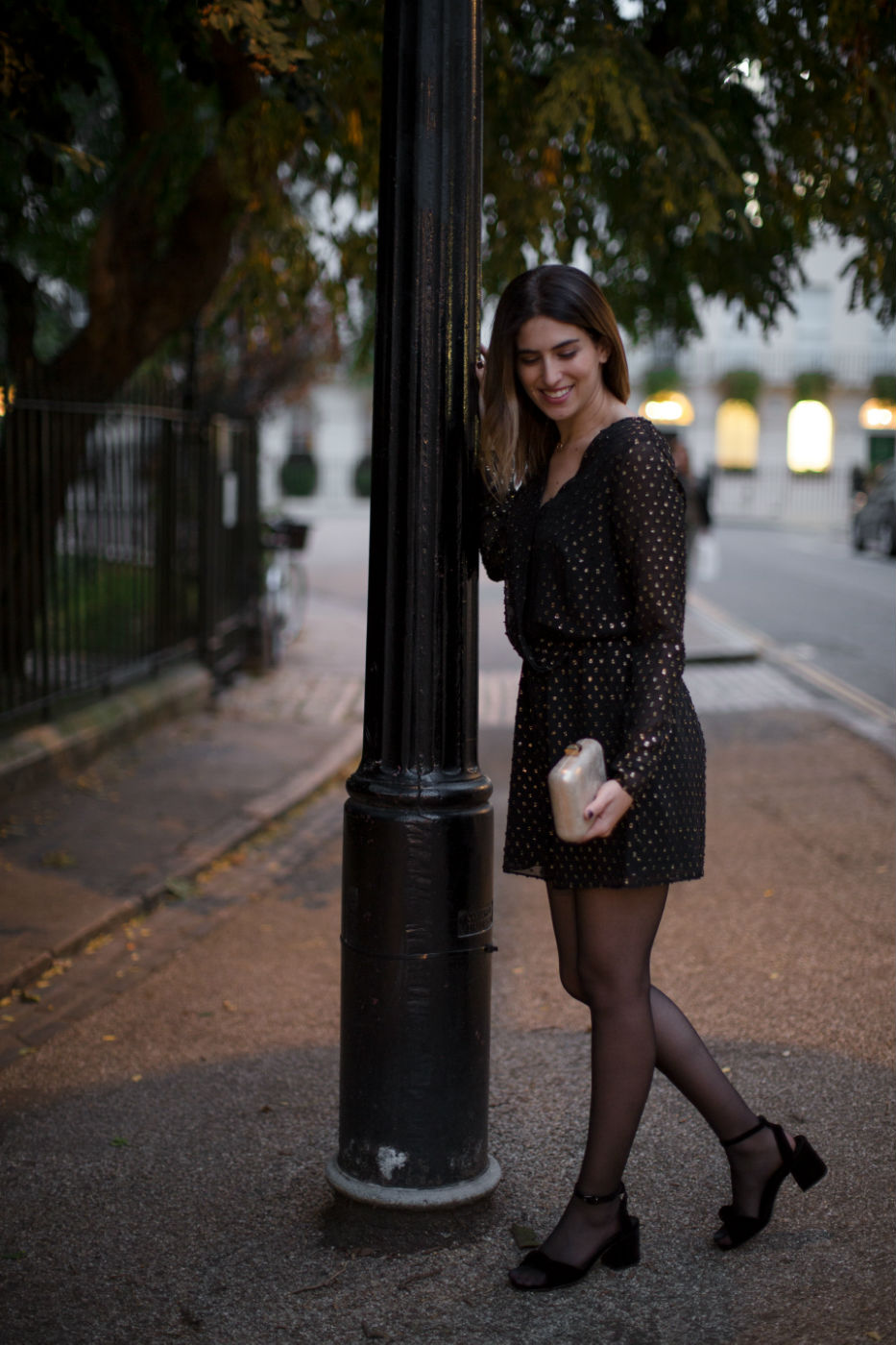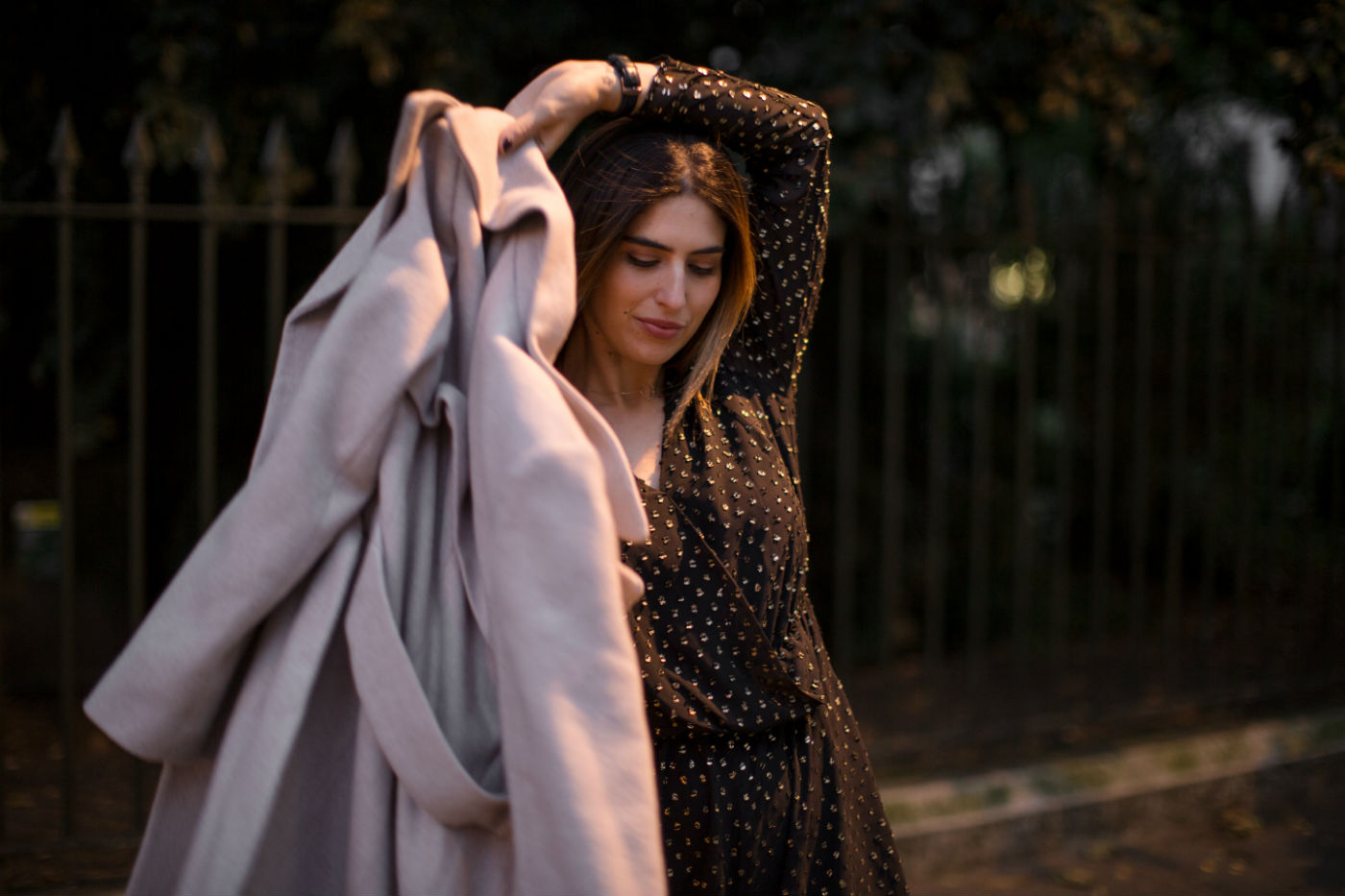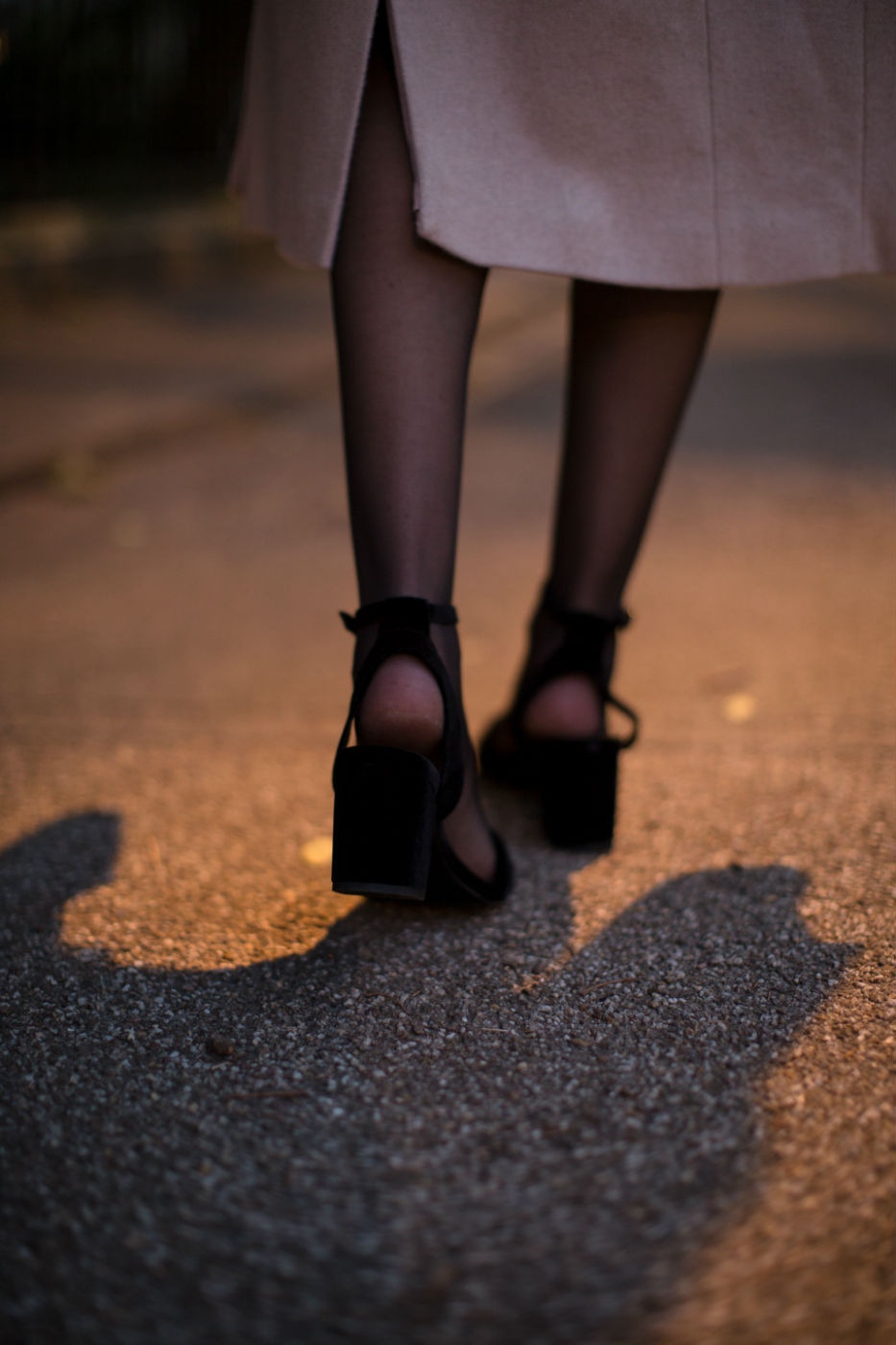 It's always this time of year that you start getting last minute invites and have nothing to wear (cheers Autumn for just creeping up on us like that!). I really don't know how they do it but NEXT offer next day delivery on any items ordered before midnight – it's a life saver! It's perfect if you're impatient and want your shopping to come asap but I find it the most helpful for last minute invites and throw your whole wardrobe on the floor situations.
I'm always pleasantly surprised by NEXT and this season is no different, their accessories and handbags are killing it. I used the next day delivery service to pick up this black and gold polka dot playsuit in a size 10 and I'm completely obsessed with it so be prepared to see me wearing it a lot. The shape is gorgeous as it drapes across the top and the shorts hang to a really nice length. I love that it's long sleeved and the polka dots aren't full circles, they're like little clusters of gold which make it look really expensive. I started with the playsuit and then accessorised from there, starting with this beautiful coat. Blush pink is a colour I've started to wear a lot as it really seems to suit my colouring. This wrap style coat with a tie waist is the perfect Autumn/Winter coat to either throw over a smart outfit to keep you warm or to pair with casual jeans and trainers for a weekend look.
Now, if I was being lazy me I would have thrown on some black boots and grabbed my every day handbag but this is me making an effort for a night out. This small gold clutch is really cute, it fits with the look and actually you can keep quite a bit of stuff in there. They have loads of great bags this season which you can browse here at The Bag Boutique. I also put on some velvet black knot sandals which are incredibly affordable (and comfy!). Velvet is a huge trend for Autumn and this is a real nice way to add a bit of texture into your look without going full on velvet and they're great for those that prefer a smaller heel.
So next time that you panic about having nothing to wear, hit up NEXT's super speedy delivery service, you can order anything today (by midnight) and receive it tomorrow. Check out their new collection here. Let me know what you think of the look and is it too early to get excited about party season?! I think not.
Photos by Lauren Shipley 
This blog post was sponsored by NEXT.