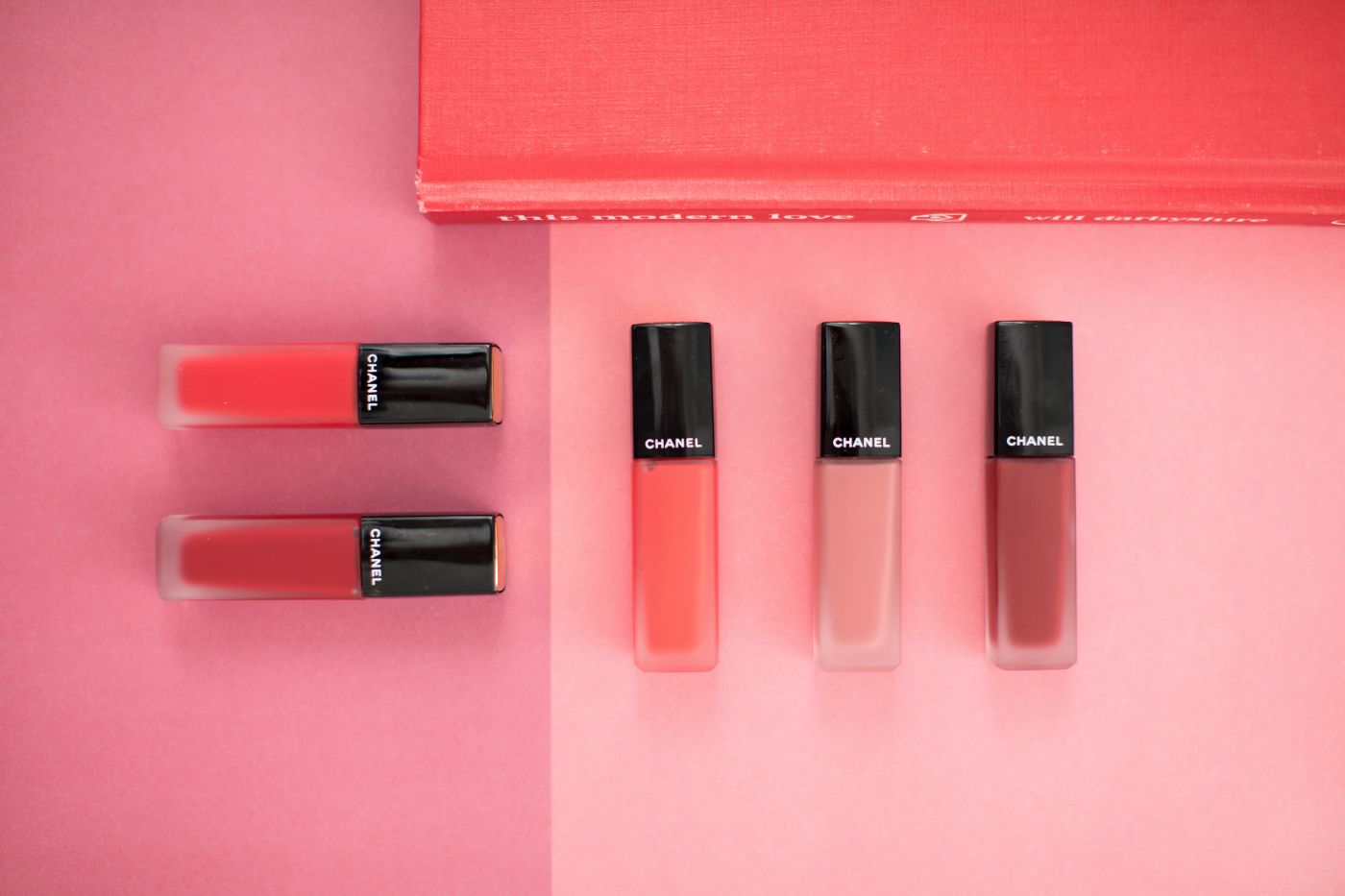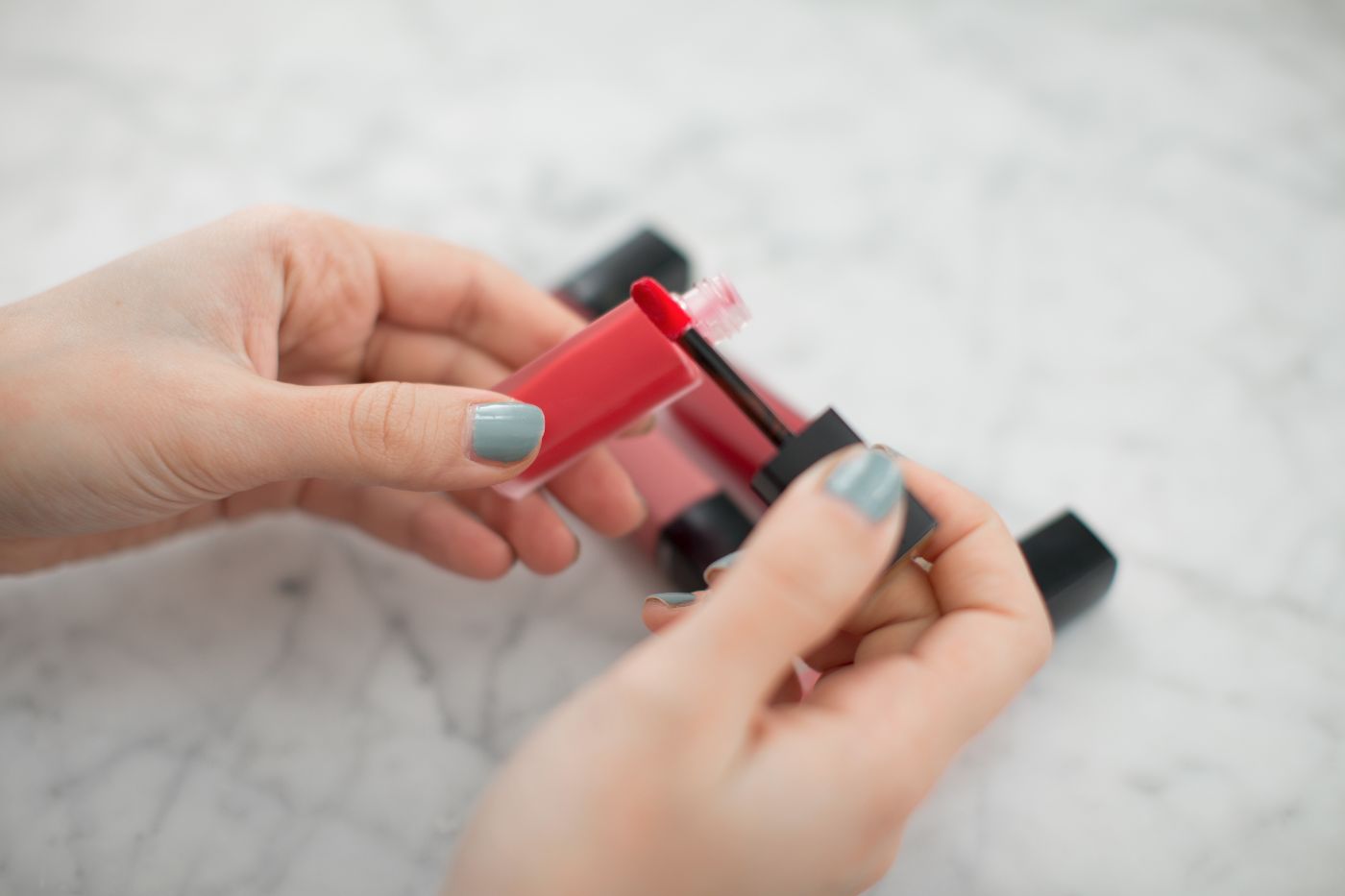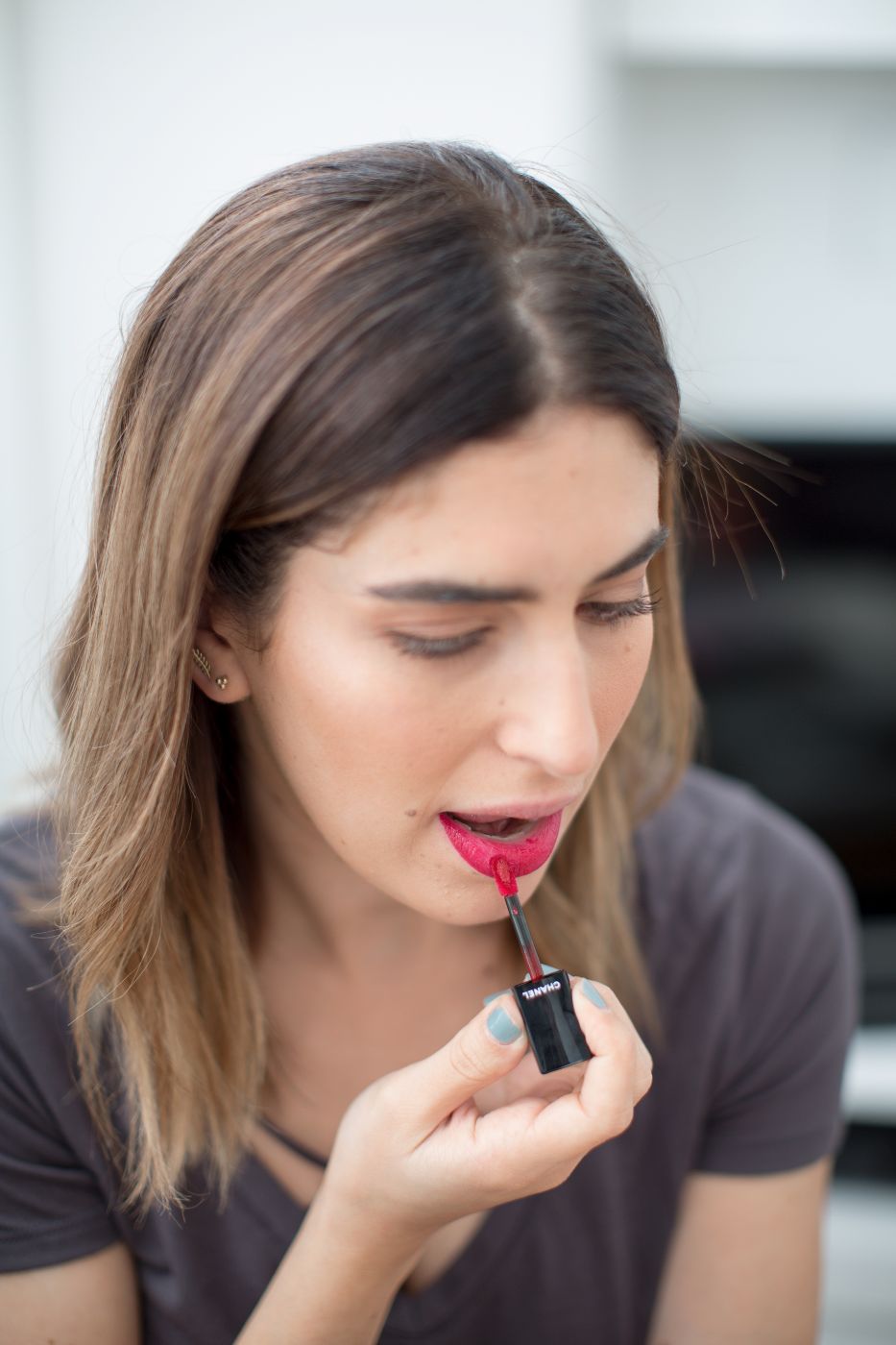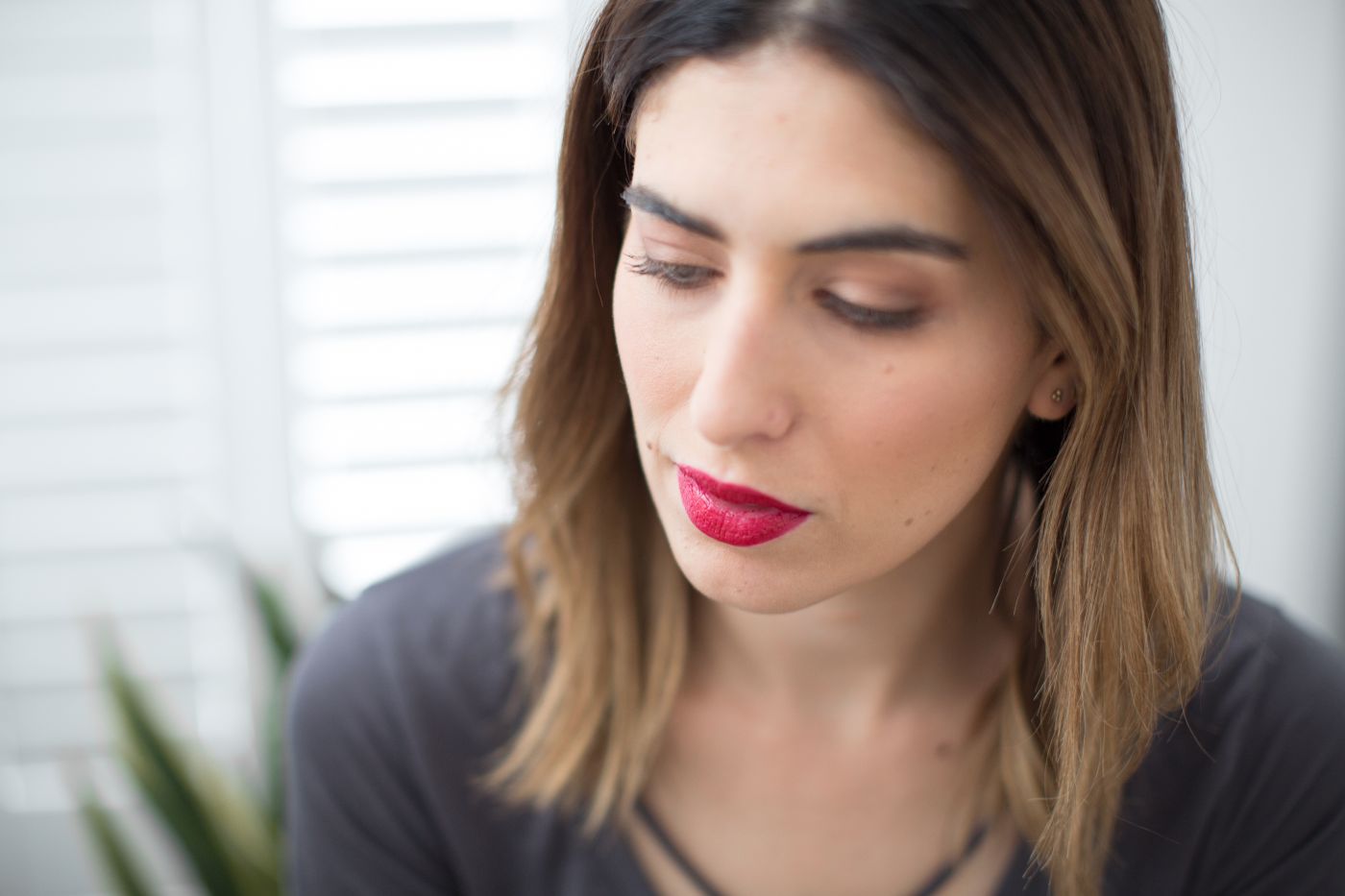 When the new Chanel lip inks arrived I literally squealed with excitement and as usual they've nailed the visual of the packaging. Eight mini tubes with a doe-foot applicators in a gorgeous frosted glass so that allow you to see the shade inside. The black and gold lid is classic Chanel and it's definitely something you'd want to get out in public! I think a lot of people are surprised by the tiny packaging but I actually prefer it to the longer ones such as the Kat Von D which I find awkward to apply.
Chanel describe these as a "matte liquid lip colour" that give "intense, long-wearing and ultra-lightweight colour". There are eight shades available from a rosy beige to a deep red. I wouldn't say it's the best selection of colours but it's likely they'll extend in the future and a red lip wardrobe is very Chanel. So now let's get onto the important bit, the formula…
I really wanted to love these but unfortunately there's something not quite right for me when it comes to the formula. If they were marketed as a lip stain or lip lacquer I might feel differently but as a matte liquid lipstick, these aren't my favourite. They apply very liquidy, with the paler shades quite a lot more sheer than the darker reds. The light liquid formula, although pleasant to apply, is quite messy and hard to control. With the darker red shades it's very hard to get a precise application and I found myself repeatedly over drawing my lips by accident (and looking like Miranda Sings). I also found to get the solid colour that I would expect from a liquid lipstick, I had to layer the product quite a few times which left a very glossy finish to the lips. The gloss didn't fade much either, after 5 minutes drying time and quite a bit of lip smacking it eventually resembles a sort of liquid lipstick, but more like a lip stain.
The plus side of having a liquid lipstick that isn't kiss proof is that it's actually comfortable to wear. The formula includes a combination of polymers, wax and vegetal oils that help the formula glide onto the lips in a creamy velvety way. So for those of you that hate the feeling of a dry liquid lipstick, you might like these, but for me the practicality of having a lipstick that doesn't fade when I eat or drink is too important. Each Rouge Allure Ink is £26 which is a lot of money especially compared to others on the market. I'm a huge fan of Chanel beauty and can name endless amount of products that I swear by but I'm afraid on this occasion, it's a miss from me.
These came out on 7th October and as always, please head to a counter to try them for yourselves… the beauty of makeup is that we all love and dislike different things!
Photos by Lauren Shipley