THE NON-SLOPPY SHEET MASKS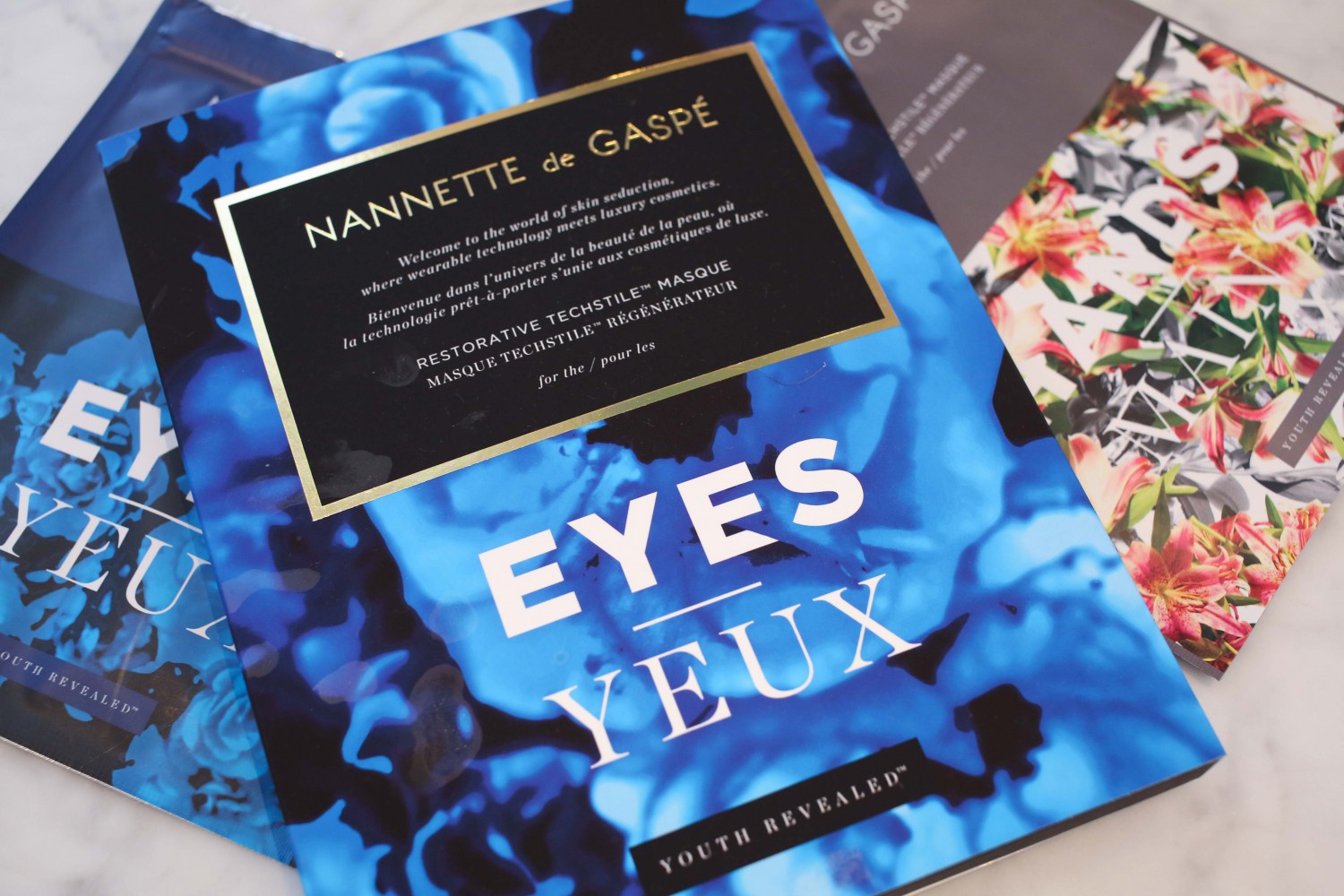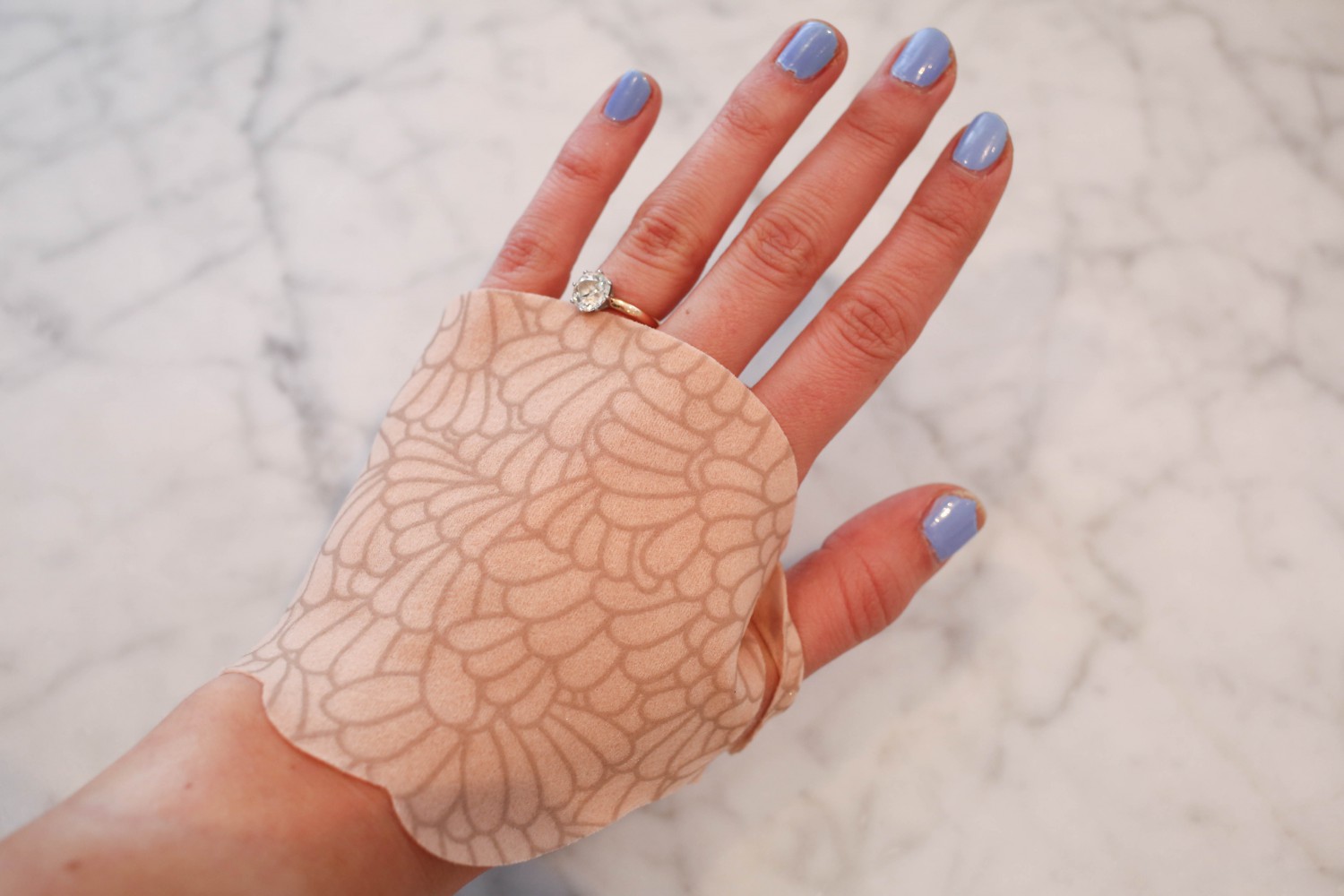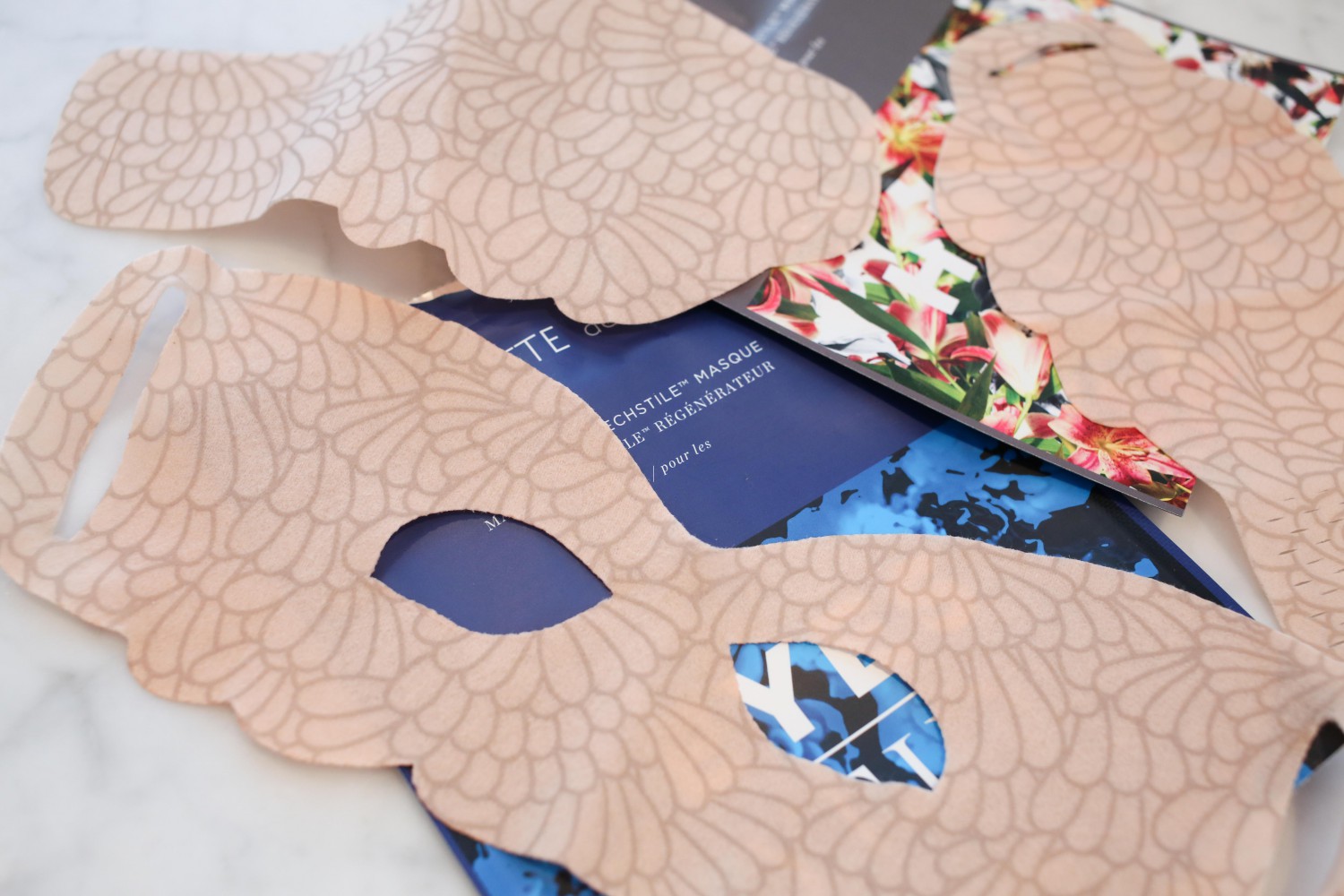 Sheet masks had their moment last year, it's a trend that's been popular in Asia for a very long time but has only recently made it's way over to us. I loved the idea of a pre-soaked mask but no matter how many I tried, I couldn't get past the unpleasant slimey texture. I also found that the masks never really fit my face so I had to lie down to prevent it slipping off… the whole thing is usually a little bit stressful and not quite how a mask application should be. I'd given up on sheet masks until I met Nanette de Gaspé who had come over from Canada to launch her masks exclusively with Selfridges.
These are unlike anything I've tried before. There are a range of different masks available, for your hands, eyes, face, neck and mouth… all the areas that age the fastest. The very light, soft material called Techstile wraps around the area so it stays in one place without moving. The eye mask wraps around your ears and the hand mask around your thumb, they're so comfortable to wear. It's a brilliant technology which means the mask stays dry and waterless but still penetrates the skin and it seriously works. I've used the hand and eye masks and after removing them you can really see and feel the difference on the skin. It's a technique and science that I'm sure lots of brands will be investing in, but for now Nanette de Gaspé is the first and her masks are exclusive to the Selfridges Beauty Workshop. The masks are priced quite high from £60 to £85 and can be used up to 3 times. There's so much you can read up on the science if you're interested and to check out the masks, see here.