PHILIPS SATINELLE ADVANCED WET & DRY EPILATOR | AD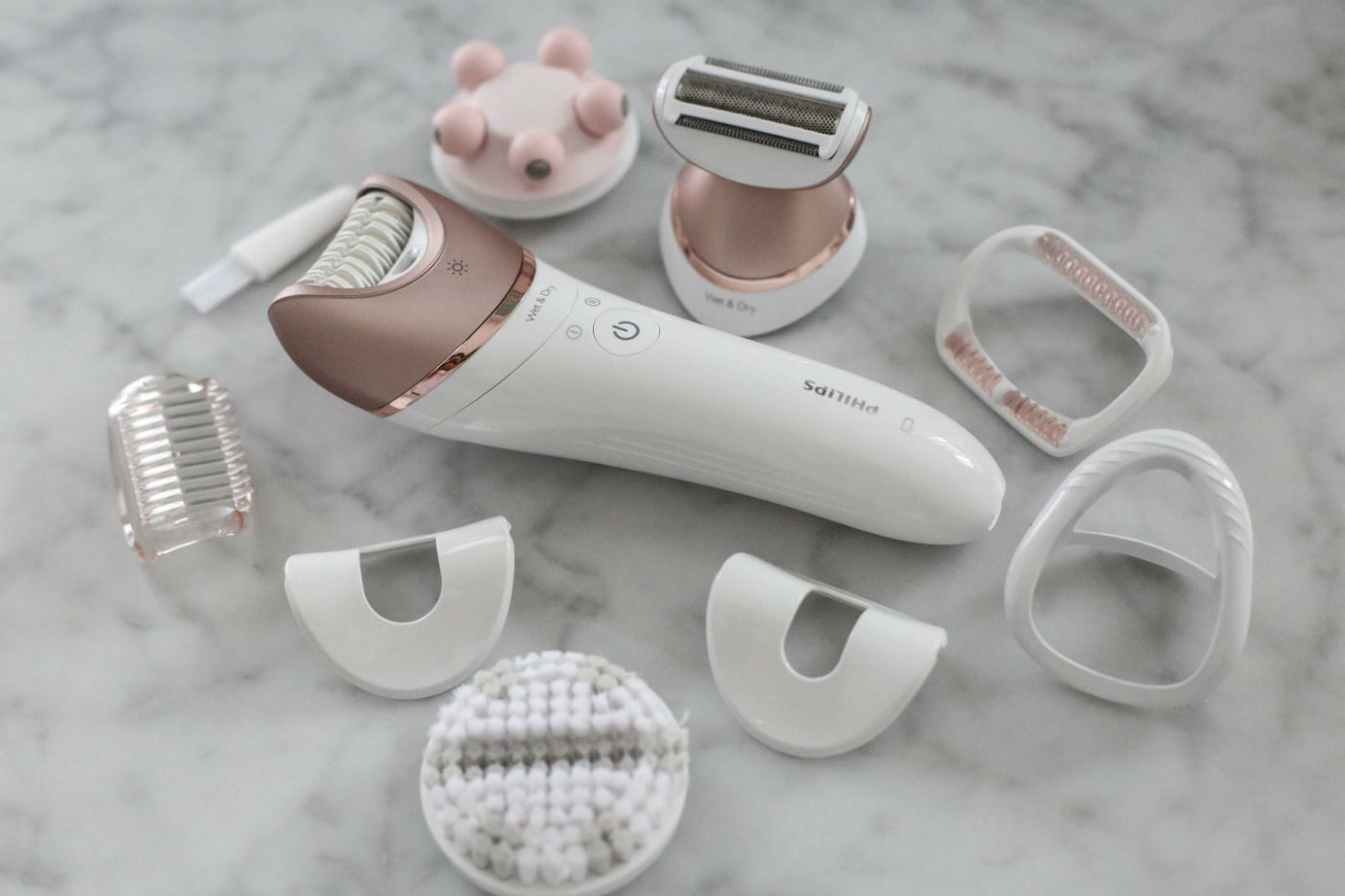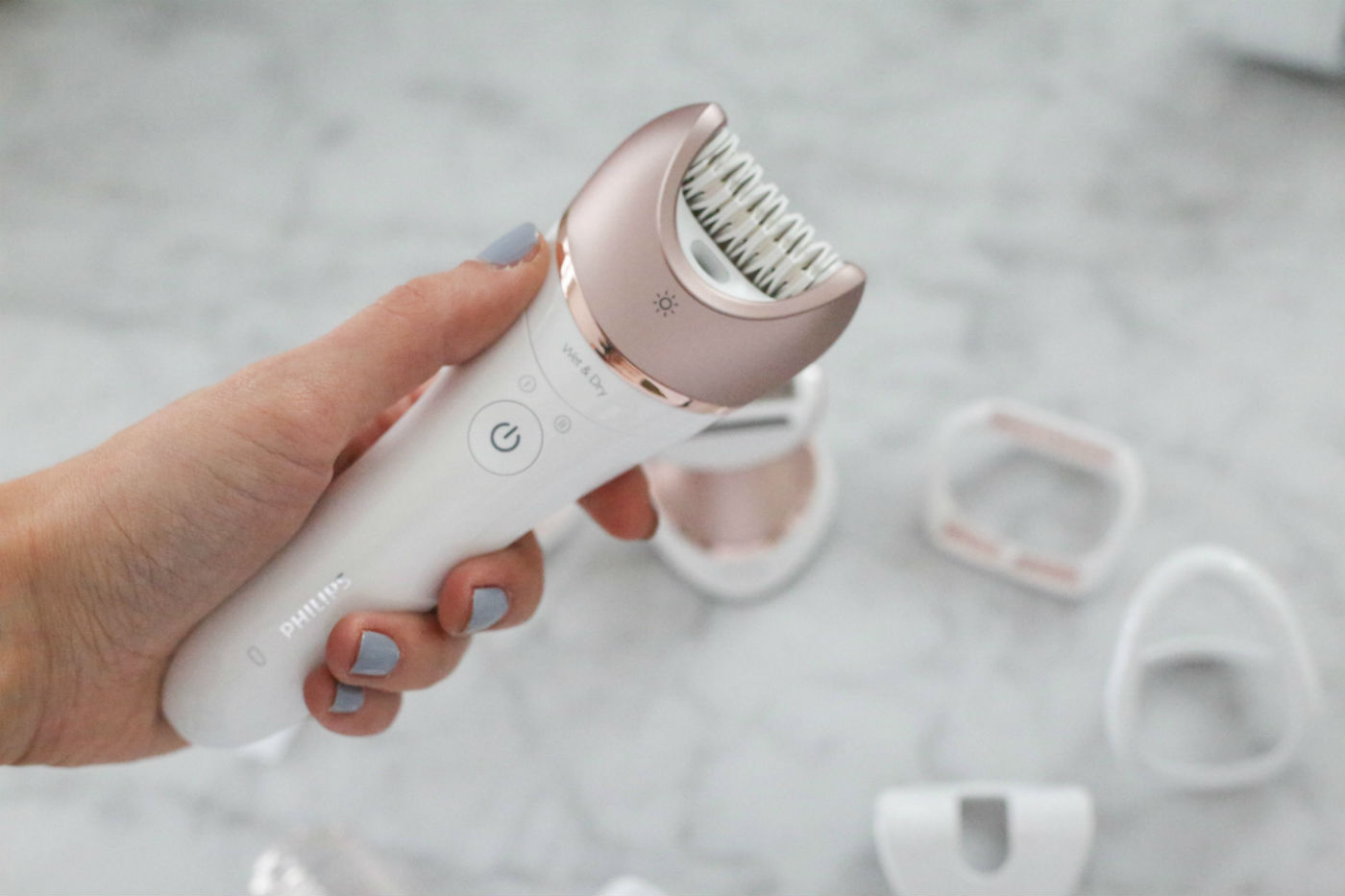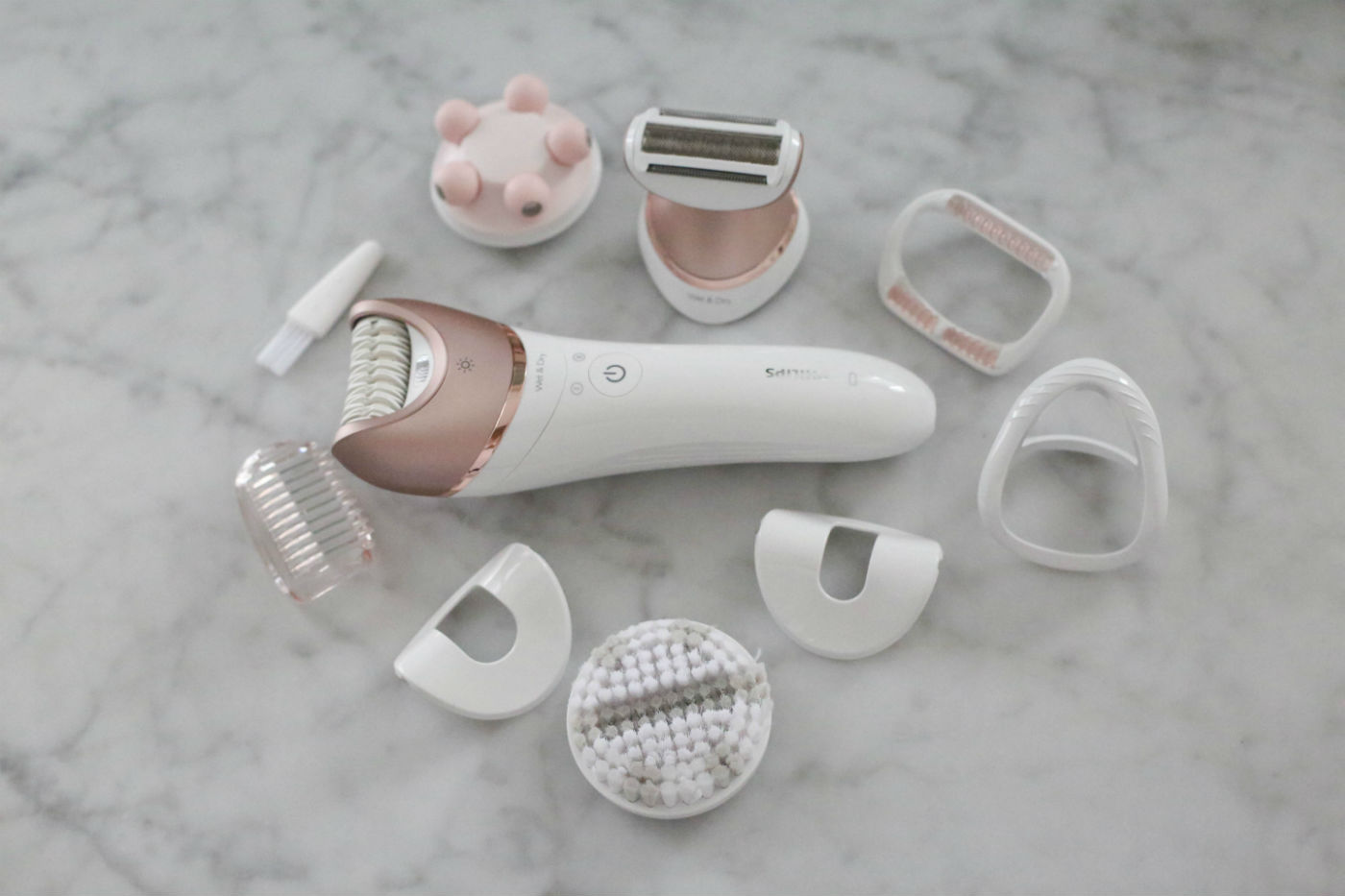 *This post contains a paid for advertorial by Philips
As you all know, I've been a huge fan of epilating for about a year since my friend Keisha introduced me to it. I used to shave my legs and found that the hair would grow back the same day, thicker and more coarse than ever. Since epilating, I have seen the most amazing results so I now exclusively epilate my legs, underarms and arms – it's fair to say it's been pretty life changing (as far as hair removal goes!).
For me, the pros completely outweigh the cons! It's more painful than shaving for sure, but I personally find it less painful than waxing. My hairs have been growing back thinner and more gradually so it's not all in one go, so it's visually more subtle. I epilate around once a week which is crazy compared to my old daily shaving routine!
I've recently moved on from my entry level epilator and I'm testing out the Philips Satinelle Advanced Wet & Dry Epilator. It's quite different to what I'm used to as it has a really wide head, so it picks up all the really fine hairs very well. Something I noticed straight away is how light it is to hold and the slighter longer S-shaped handle means it fits into my hand really nicely.
It can be used for both wet and dry use, although I personally prefer to use it on dry legs. It also comes with a huge selection of attachments including a body brush for exfoliation, a body massager to relax and give radiant skin, different sized heads for personalisation and to epilate on different areas of the body as well as a shaver head and trimming comb.
I'm really getting on with it and it's the perfect timing just before Summer kicks in! You can check out the Philips Satinelle Advanced Epilator here and if you have any questions on epilating feel free to message me, I'll be happy to talk further about my experience.