BENEFIT GOES BROW CRAZY!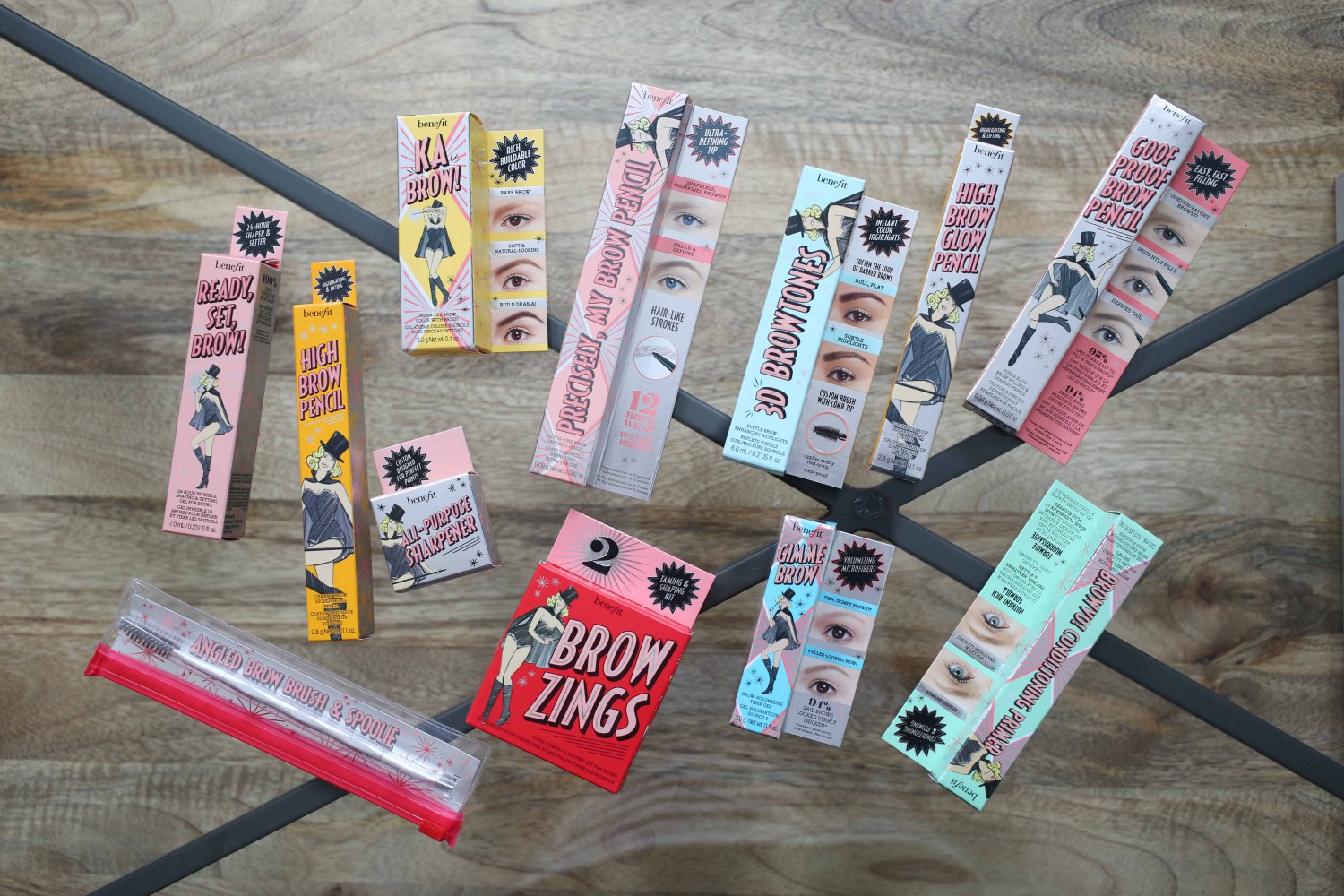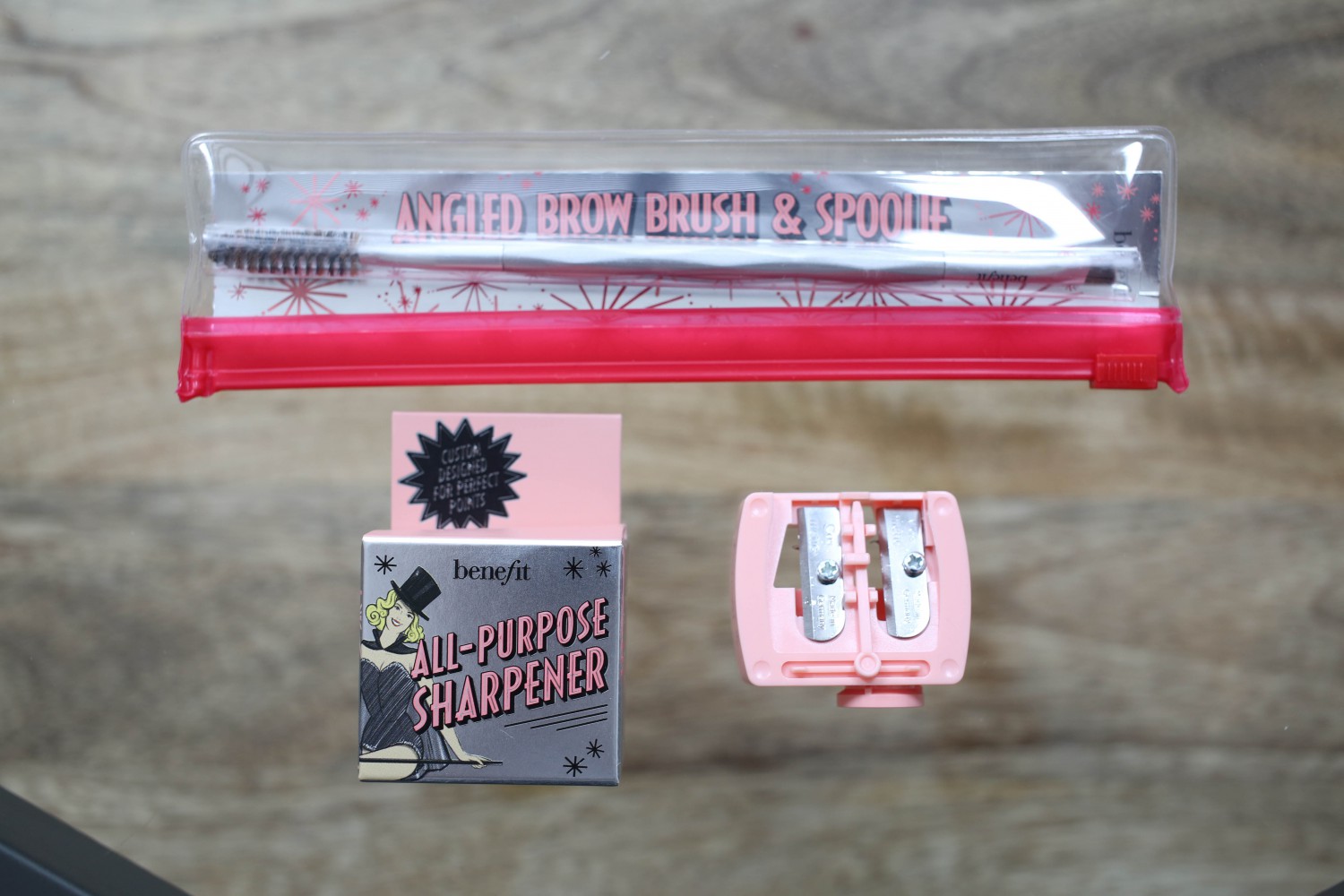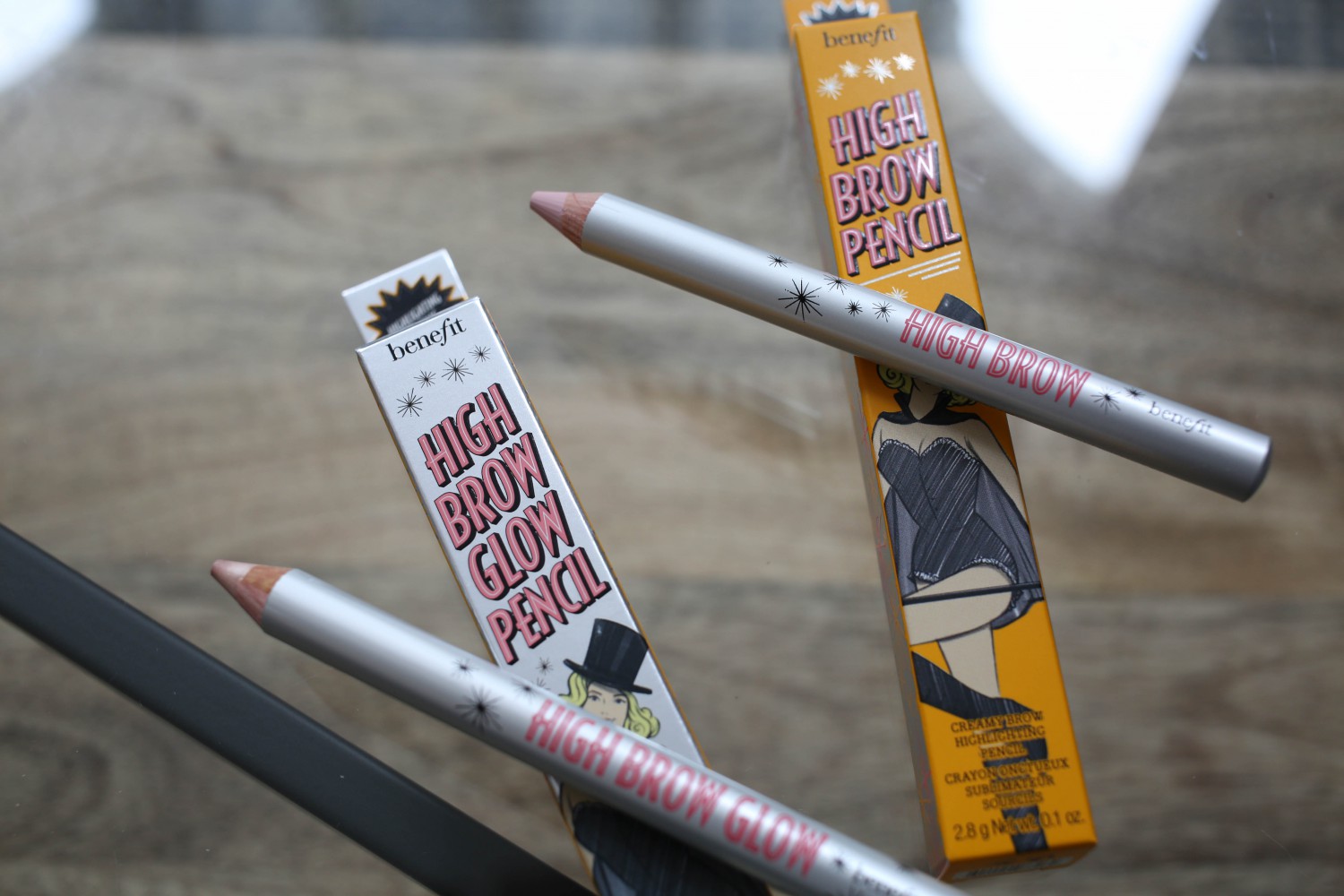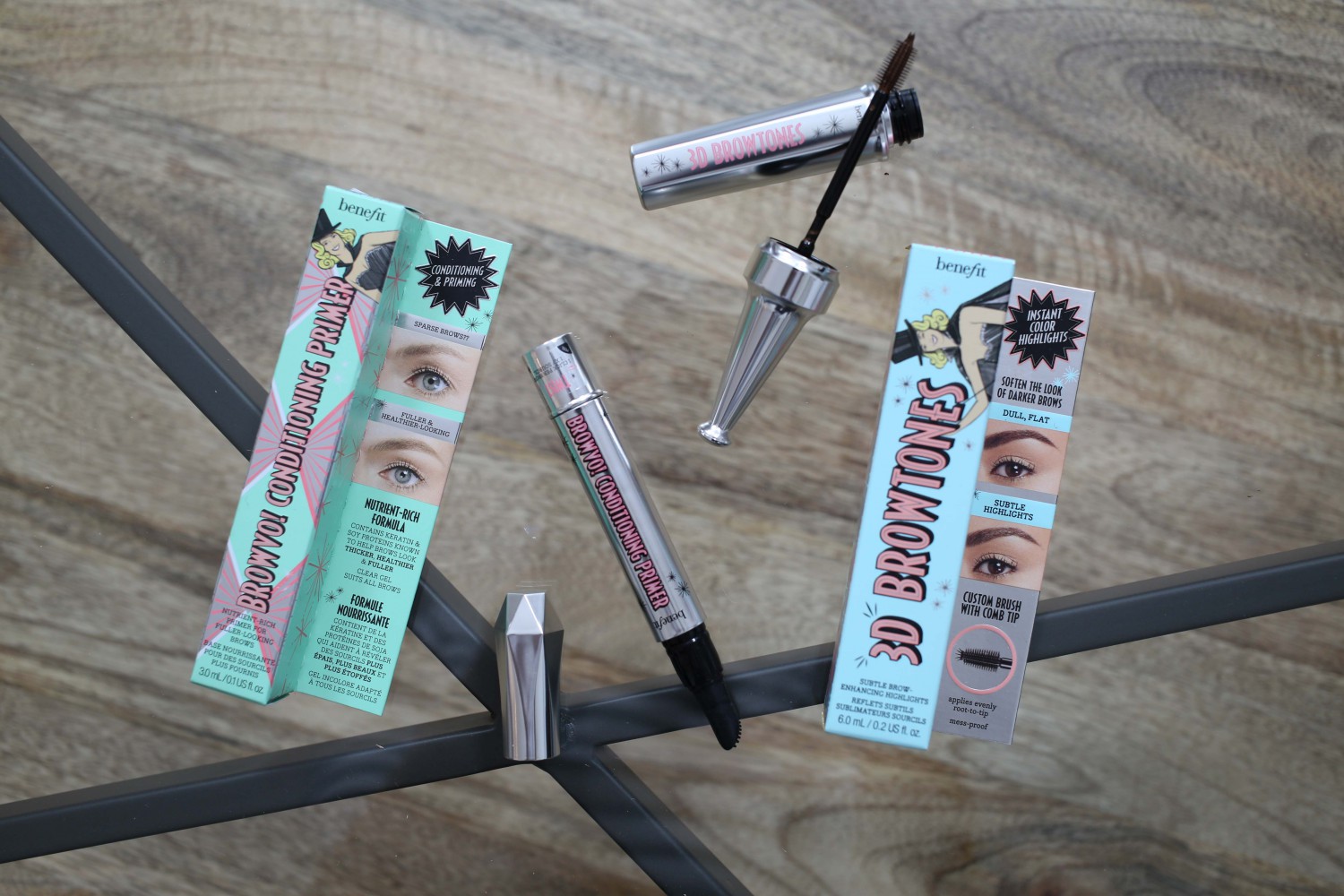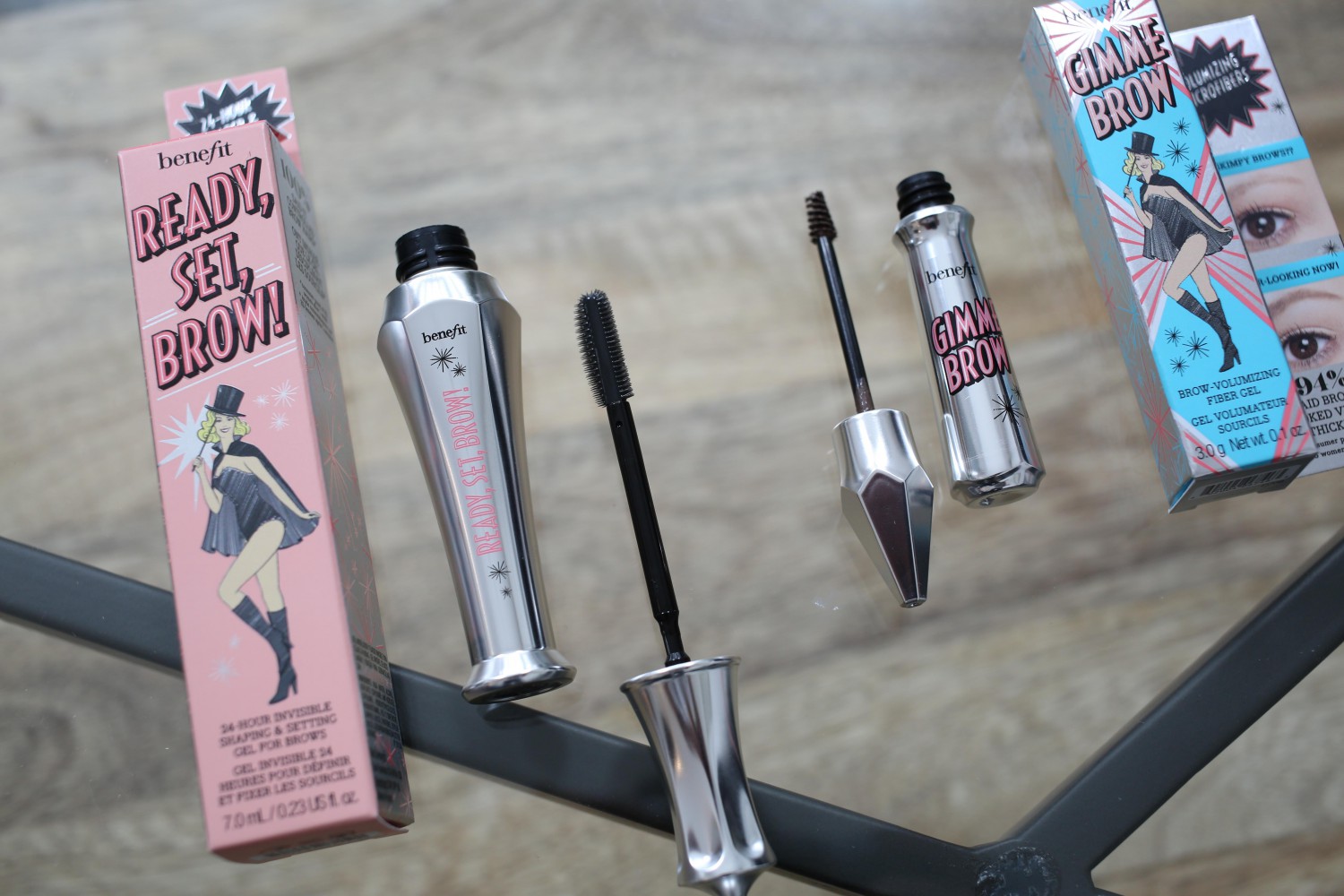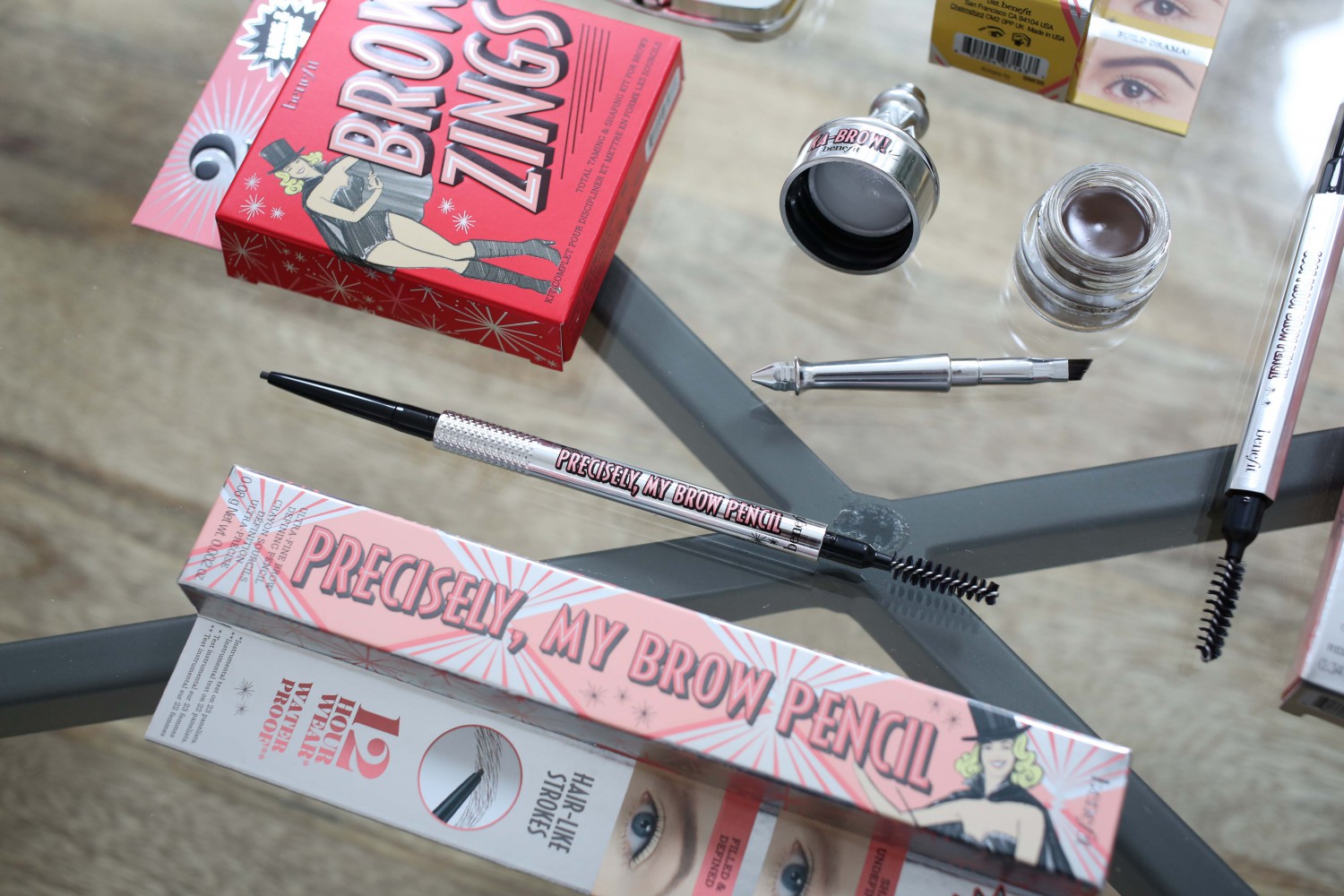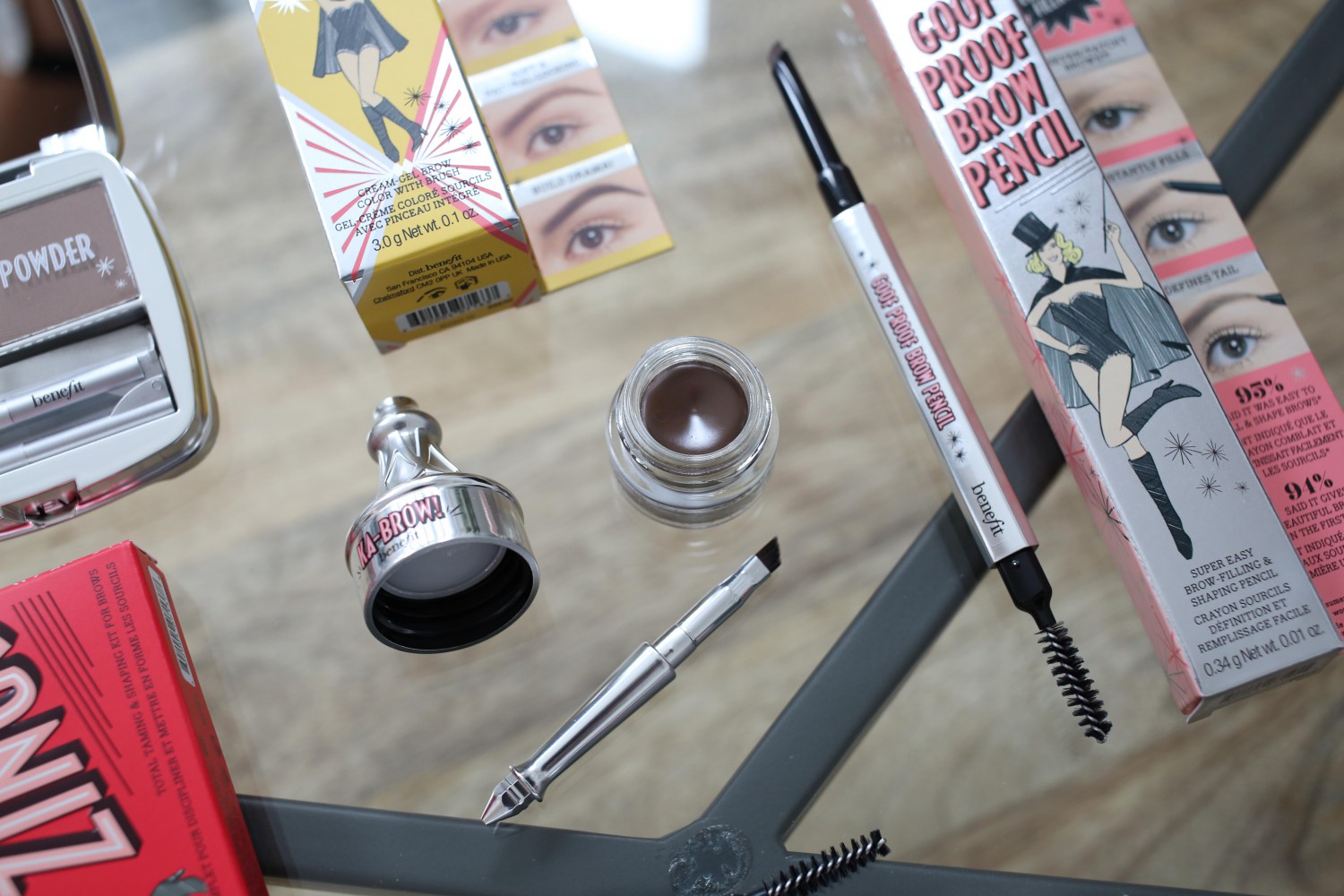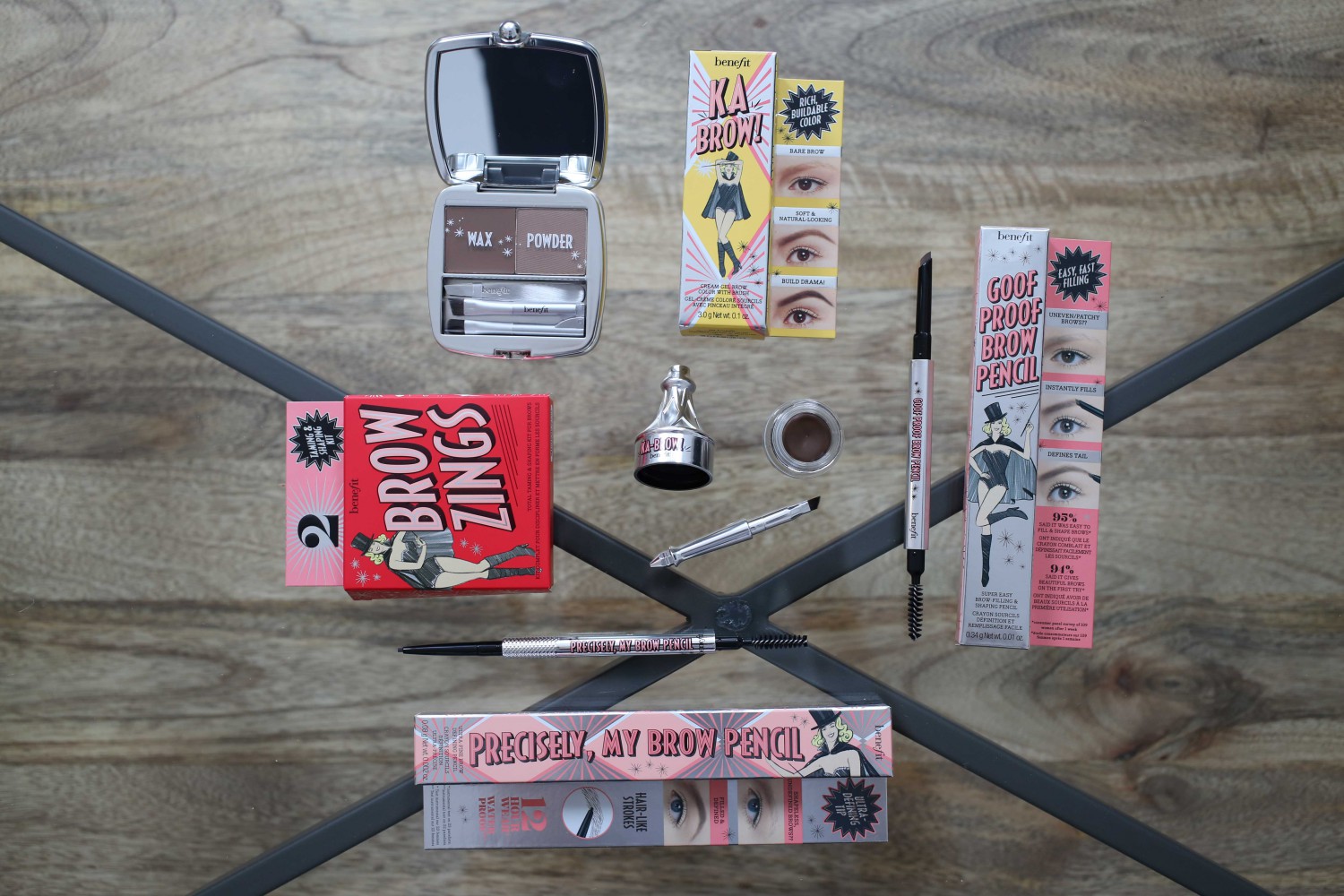 Since Benefit first launched in 1976 (yes, you heard right, 1976) they have always had a focus on brows. They started with just one boutique in San Fransisco but to this day have 1800 BrowBar beauty lounges in 49 countries around the world. It's been three years in the making but Benefit have finally been able to launch their much anticipated Brow Collection, a team of existing and improved brow products as well as brand new team members.
The collection includes an incredible 9 products and 3 brow tools. The entire collection will be launching nationwide from 24th June so let me give you a run through of the products so you're ready to pounce when launch day rolls around…
TOOLS //
The grooming tweezer and brush (£15.50) is a double ended tool with "diamond-dust coated" tips foe extra grip. They're incredibly precise which is just what you need for those fine hairs! 
The Angled Brow Brush & Spoolie (£15.50) has a hard-angled brush on one end for filling in brows with powder and quite a hard spoolie on the other for taming unruly brows.
The All-Purpose Sharpener (£4.00) does what it says on the tin. For large and small pencils, it's just handy to have in your kit.
HIGHLIGHTING PENCILS //
High Brow (£17.50) is a creamy brow highlighting pencil  that is a soft pink for a natural highlight just under the brow.
High Brow Glow (£17.50) is High Brow's glowy sister… It's a champagne pink that you can also use in the waterline of the eye to give a wider, more awake look.
HIGHLIGHTING GEL //
3D-Browtones (£18.50) gives subtle highlights to the hairs in your brows to enhance the contract and create texture giving a more 3d look to your brows.
EYEBROW PRIMER //
Browvo! Conditioning Primer (£21.50) gives brows a fuller and more healthy look as well as working as a base for brow products so they last longer and are more enhanced. It contains keratin and soy proteins to help brows look thicker, healthier and fuller.
BROW SETTERS //
Gimme Brow (£18.50) is a tinted brush on gel with volumising micro fibres for fuller looking brows. It comes in 3 shades and is long-wearing and water resistant.
Ready, Set, Brow! (£18.50) is for those you like clear brow gel just to set things in place. It won't flake, it dries quickly and claims to have a 24 hour staying power.
BROW PENCILS //
Goof Proof Brow Pencil (£18.50) is a double ended brow pencil (with a spoolie on one end) for those who like to do things quickly with minimal effort required. The pencil is thicker and angled and there are 6 shades available.
Precisely, My Brow Pencil (£18.50) is a similar double ended brow pencil but this one has a super fine tip so you can create hair like strokes . There are also 6 shades to choose from.
THE POWDERS & GELS //
Brow Zings (£24.50) is a duo kit available in 6 shades with a powder and wax in a pocket sized kit. It also comes with an extendable double ended brush and tweezers so you can brow on the go!
Ka-Brow! (£18.50) is also available in 6 shades and is a cream-gel formula with a pull out slanted brush for easy application. This product helps to sculpt and define the brows with a small amount of product.
There is literally something for everyone! My favourite combo is the Precisely, My Brow Pencil with the Ready, Set Brow. It's a really exciting launch for Benefit and a great way for people to get more into brows as I really think it's an important step in your makeup routine.