Sally Hansen Tribal Sun | AD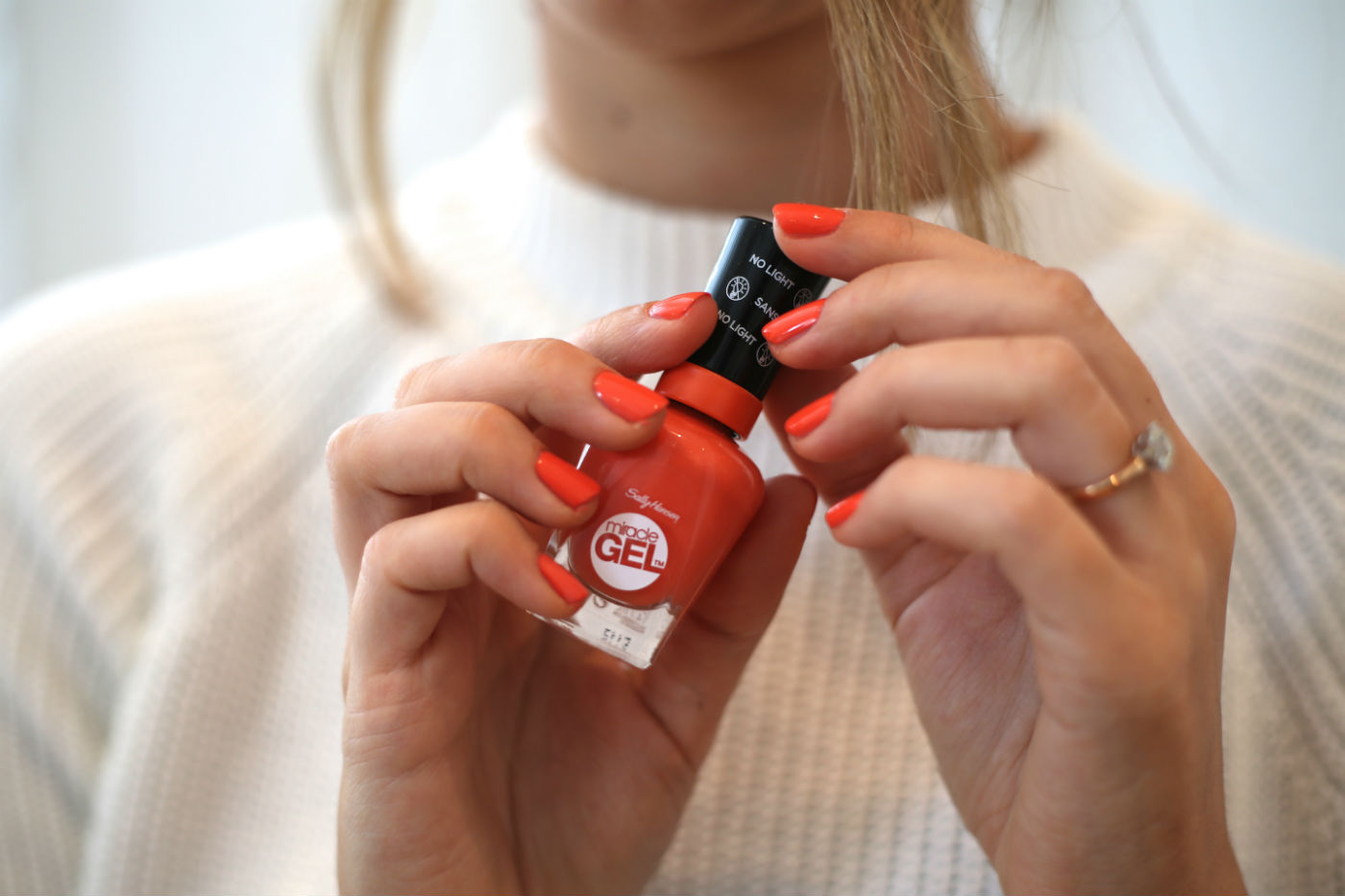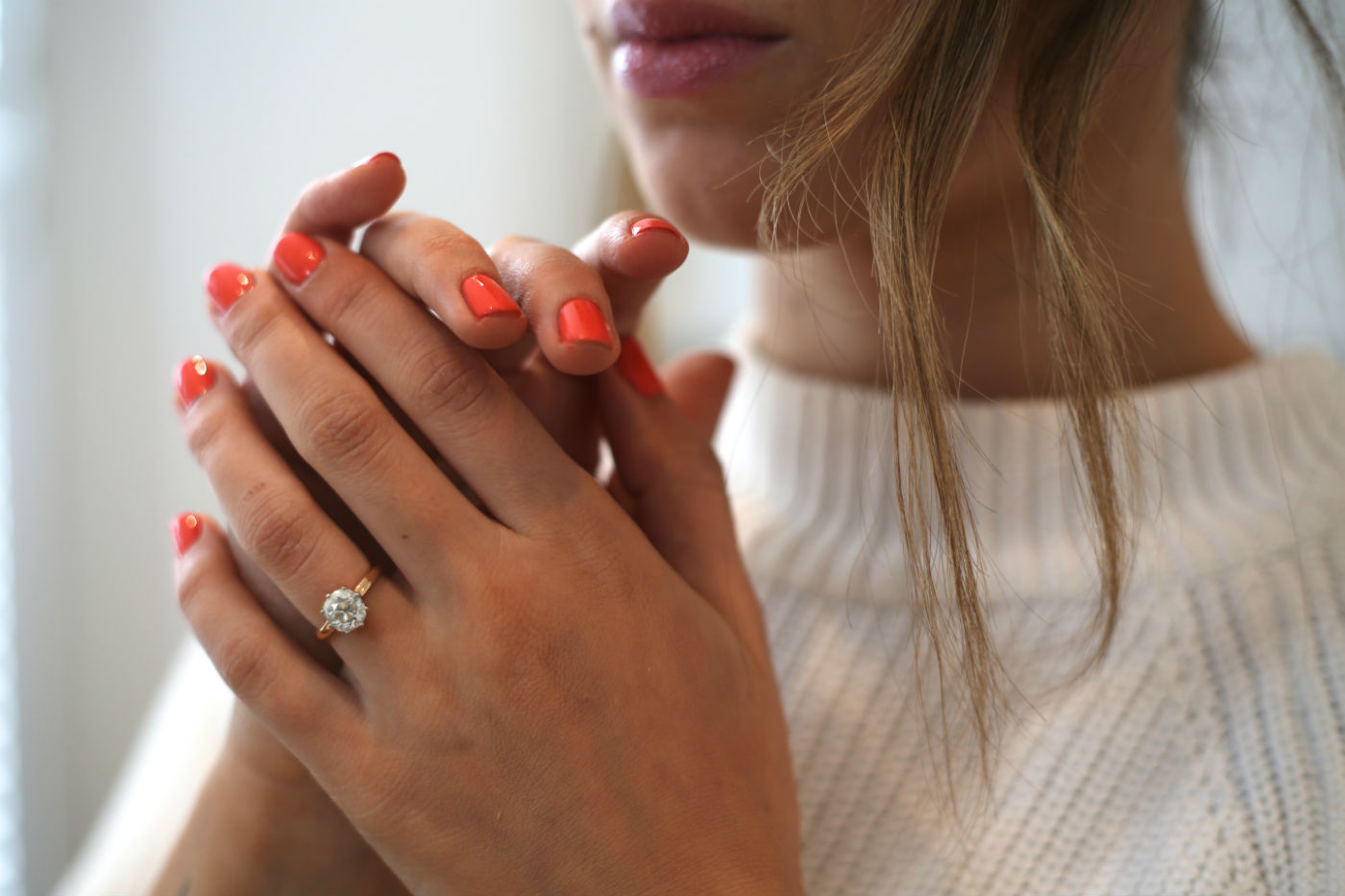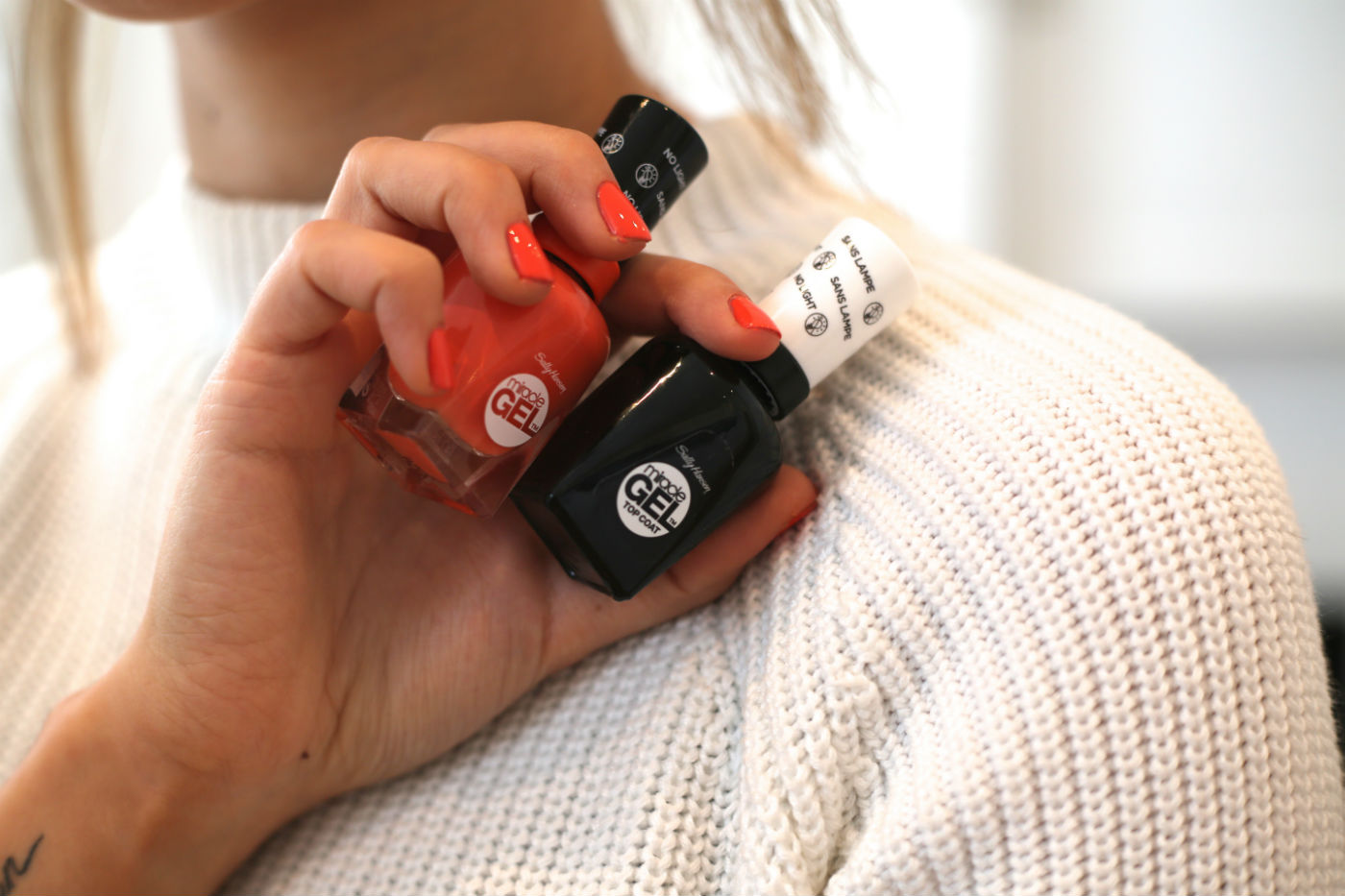 I try a lot of different nail polishes and I love switching up my nail colour depending on my mood. As we move more into spring I've been reaching for lighter, fresh colours and this week on my nails I've been wearing Sally Hansen Tribal Sun. I've loved pairing it with my white jumper for a clean, sophisticated look.
Tribal Sun is part of the Miracle Gel range and is just one of 45 shades available, all of which use the exclusive gel colour system for natural light curing. The shade is a tangerine orange that instantly perks me up and makes me feel happier. Brighter shades can be intimidating if you're not great at applying nail polish but the applicator and formula of these make it really easy. The handle is long and easy to grip and the brush is long and flat which means you only need to swipe it once to cover the whole nail. The formula allows you to get a gel finish without needing to go to the salon and without needing to use a light.
After applying the colour I then used the Miracle Gel Top Coat which sets the polish in place, gives it a beautiful shine and also adds volume to the nail to give it that healthy gel look. It's plumping abilities doubles the volume of your manicure, giving it a fuller and thicker effect.
You can purchase them for £9.99 and if you'd like to keep up to date with Sally Hansen, follow the brand on Instagram, Facebook, Twitter and YouTube. I'm excited to try some of the other shades!