BARRY M COCONUT INFUSION NAIL PAINT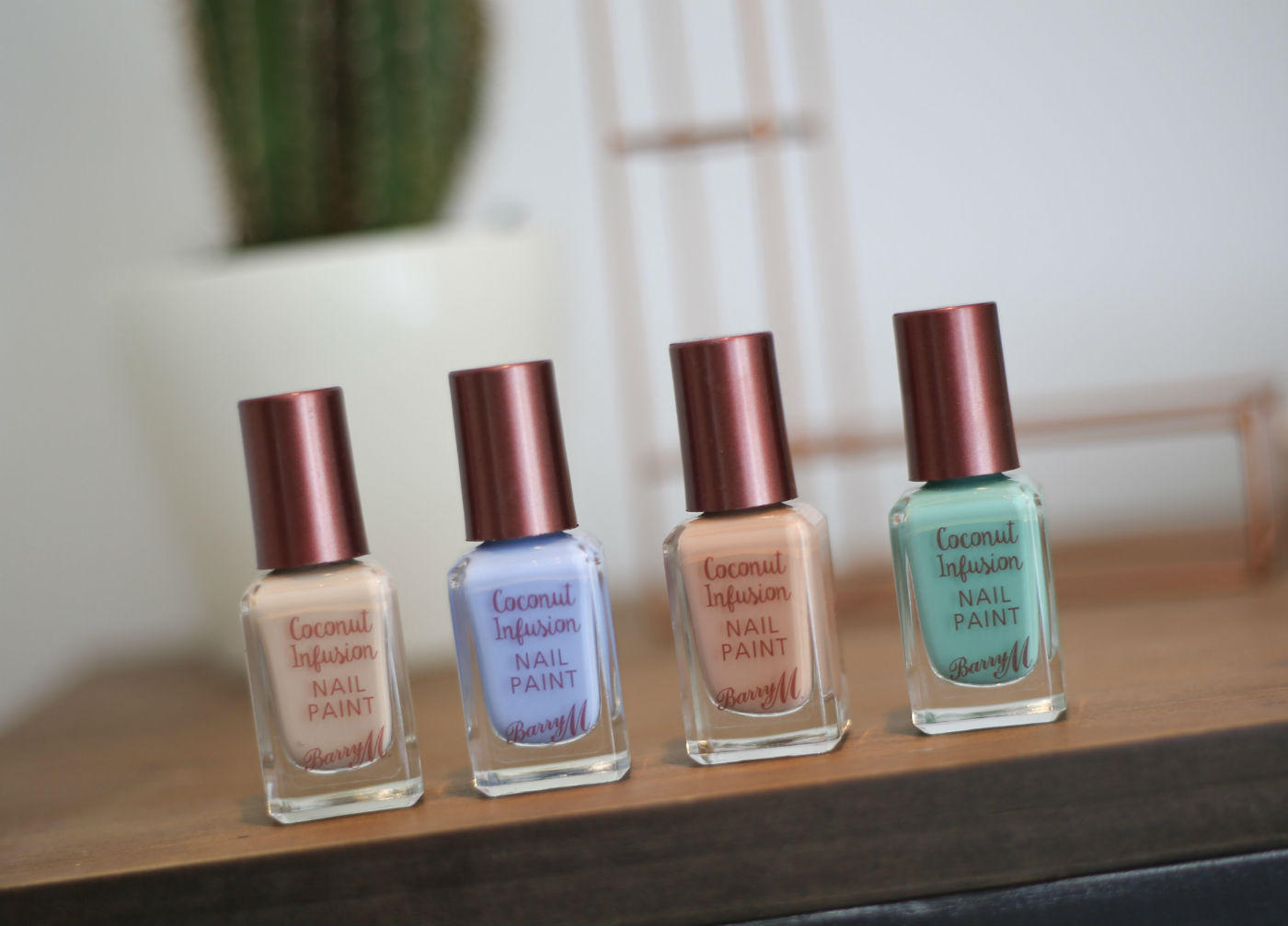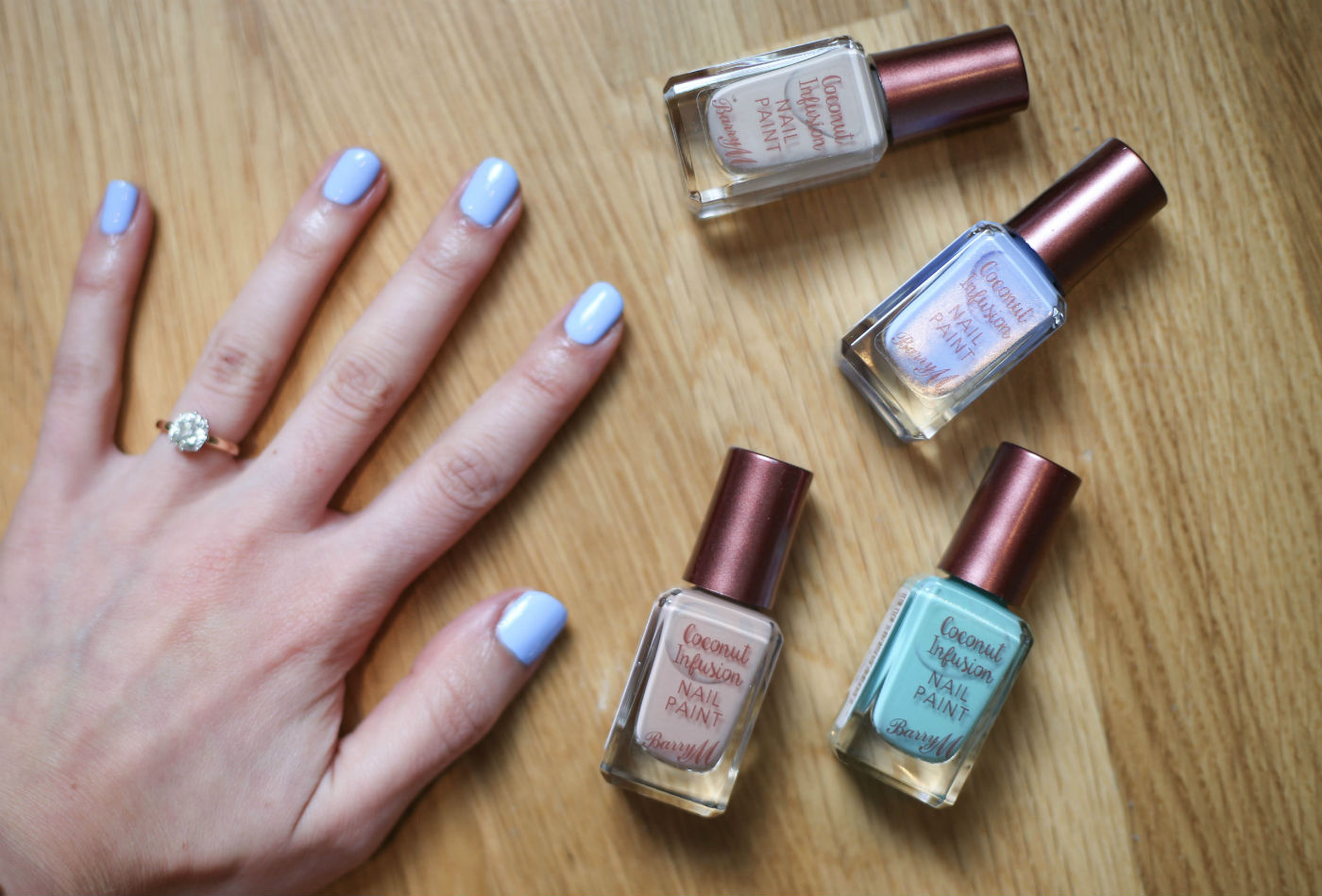 Coconut Oil has been working it's way into cosmetic formulations for a while now after discovering it's health benefits and the huge trend throughout the food and wellbeing industry. This time round it's not just coconut oil making it's way into a beauty product but also coconut water. The Barry M Coconut Infusion Nail Paints incorporates both ingredients into it's new formula to hydrate and nourish the nails. The antioxidant properties help to strengthen the nails alongside the blend of Hexanal and Vitamins B & C. The formula also includes high reflective resin which is why it looks so beautifully shiny on the nails.
The caring, gentle formula requires no base coat and I used two coats although I think one would have also been fine. I really love  the formula of these polishes, it left my nails looking bright and fresh and they felt nourished and not at all stripped.
There are 9 shades available, above I have Bikini (green), Laguna (blue), Sunkissed (tan) and Starfish (nude). Each polish is only £4.99 – what a bargain!