OSKIA'S NEW RENNAISANCE PRODUCTS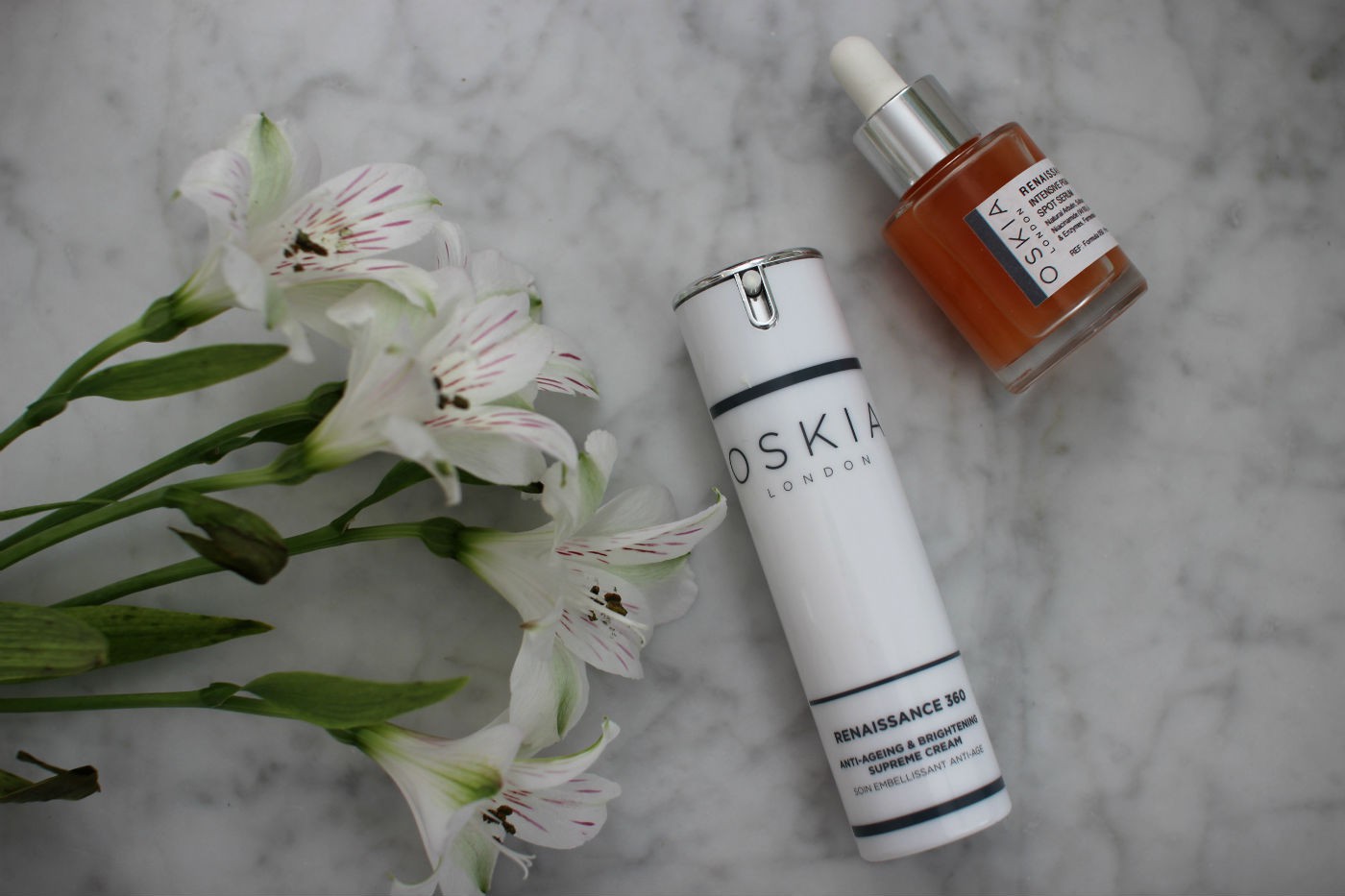 If you've read my blog and watched my videos for a while now, you'll be more than aware of my love for Oskia's Renaissance Cleansing Gel. It's the only cleanser I use these days as it removes my makeup and cleanses my skin better than any other cleanser I've tried. I've always been a huge fan of the brand itself, Georgie the founder is a working mum with such a passion for skincare it really shines through. I've had the pleasure of meeting her a couple of times and hearing her back story and sharing news of exciting future launches.
At a recent event she shared two new products which I've been trialling now for about a month. In today's post I'm going to share with you the details of both products and my experience with them so far. Oskia list all of their ingredients on their website so please check there to see ingredients list. 
Renaissance Brightlight – link
Brightlight is their new daily correcting serum. The serum is designed to combat hyper-pigmentation, fade dark spots and repair sun damage so it's definitely aimed at the slightly older market. It evens out skin tone and gives a brighter, illuminated complexion. I checked first to make sure it was ok for me to use, despite not having hyper-pigmentation or dark spots. I won't be able to tell you the results of that aspect but I do know that this serum has really improved the texture and glow to my skin. It has some AHAs in there which help with the texture so I have been using this morning and night before moisturiser. It's quite a liquidy serum so a little goes a long way! 

Renaissance 360 Moisturiser – link
Housed in their new, more compact packaging the Renaissance 360 is Oskia's new daily moisturiser. It's a vitamin-rich day cream that combats ageing, improving skin elasticity, reducing fine lines, reducing pigmentation and fading discolouration on the skin. It has an underlying SPF of 8 to protect (Georgie believes in using a separate SPF layered) and this has become a firm favourite of mine. It feels rich enough to hydrate my skin but sinks into the skin really nicely – you only need one pump!
Oskia is the brand I always direct people to when they're lost in the skincare world. It's a beautiful brand with passion and quality throughout. The new products are out now, the serum is £85 and the moisturiser is £65.