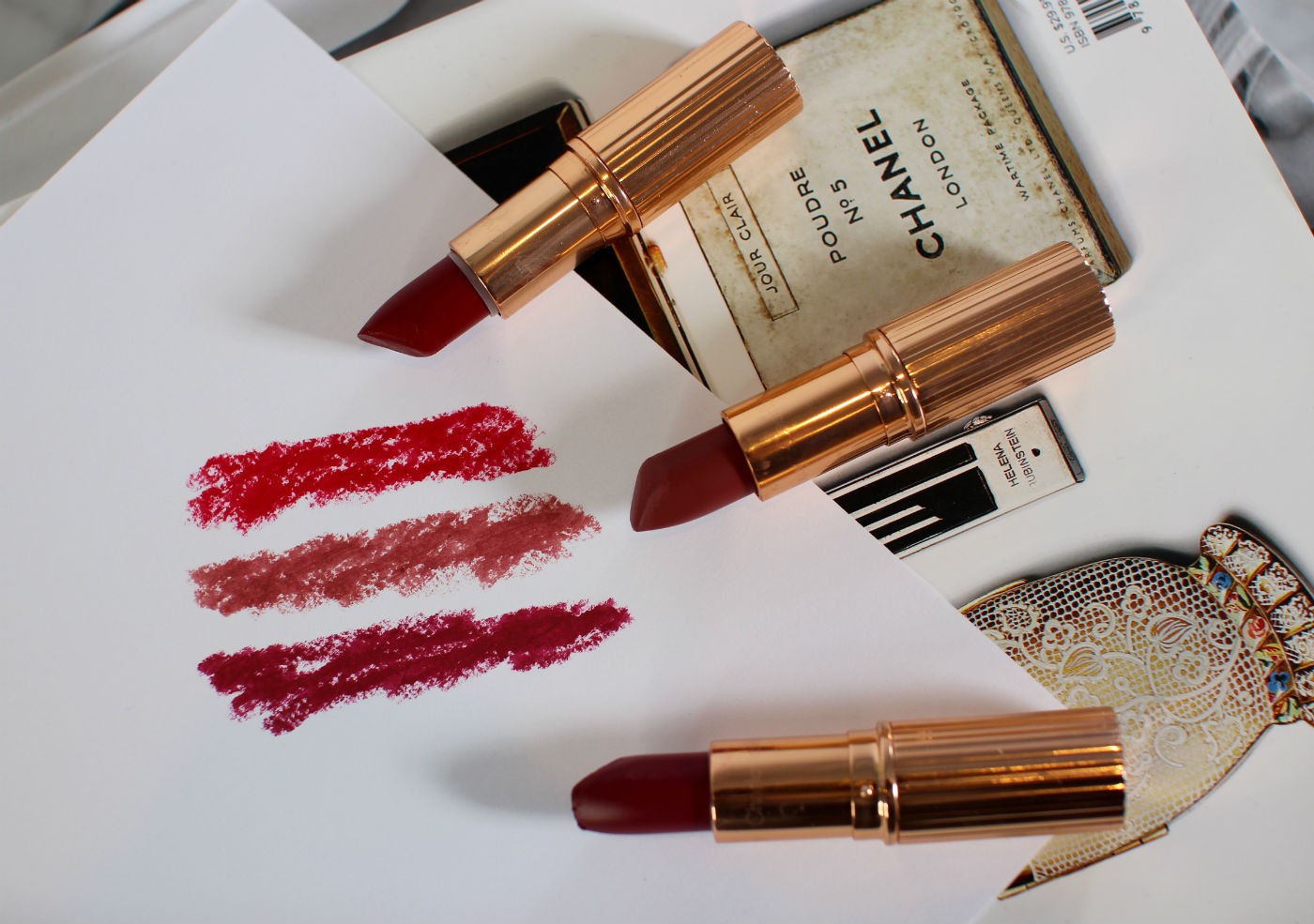 I feel like I talk about these lipsticks all the time but since the initial launch I haven't written much about them on my blog. If you watch my videos you'll see me wearing these all the time, the Charlotte Tilbury Matte Revolution lipsticks are without a doubt my favourite matte lipsticks on the market. They are long lasting and pigmented without being drying or flat looking. The square bullet makes it easy to apply and I always reach for one when I want my lipstick to last for hours.
There are a couple of shades I haven't yet tried and want to, like Very Victoria and Walk of Shame but for now, let me tell you about my favourite three.
Red Carpet Red
A rich, dark red that looks beautifully velvet on the lips. It's the perfect in between red that's not too bright with just enough vampy-ness. I've always come to the end of this lipstick which shows how much I use it. It's easy to reapply if it fades and just looks beautiful on.
Bond Girl
This is probably the nearest to a brown lipstick I've ever been and I love it. The plum undertones makes it easy for a brunette like me to wear but the hint of brown makes it really on trend. It's still quite bold without being as intense as a red. A daytime bold if you will.
Love Liberty 
For something a bit different but still really flattering I always wear Love Liberty. It's a brighter berry toned lipstick that's still quite dark and sultry. It's the perfect Autumn shade, although truthfully I wear it all year round.
My favourite 3 shades of my favourite matte lipstick! Which one is your favourite?