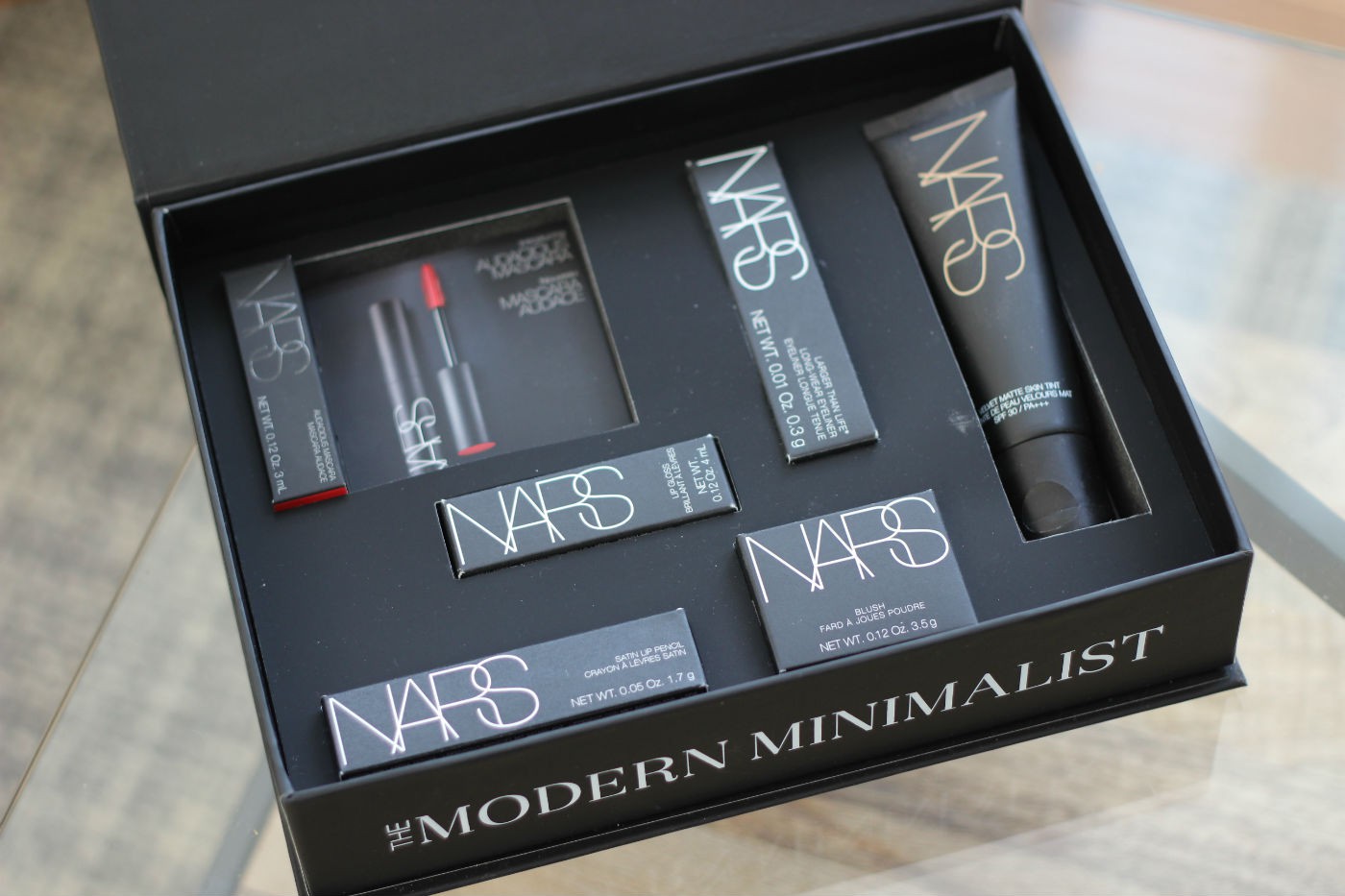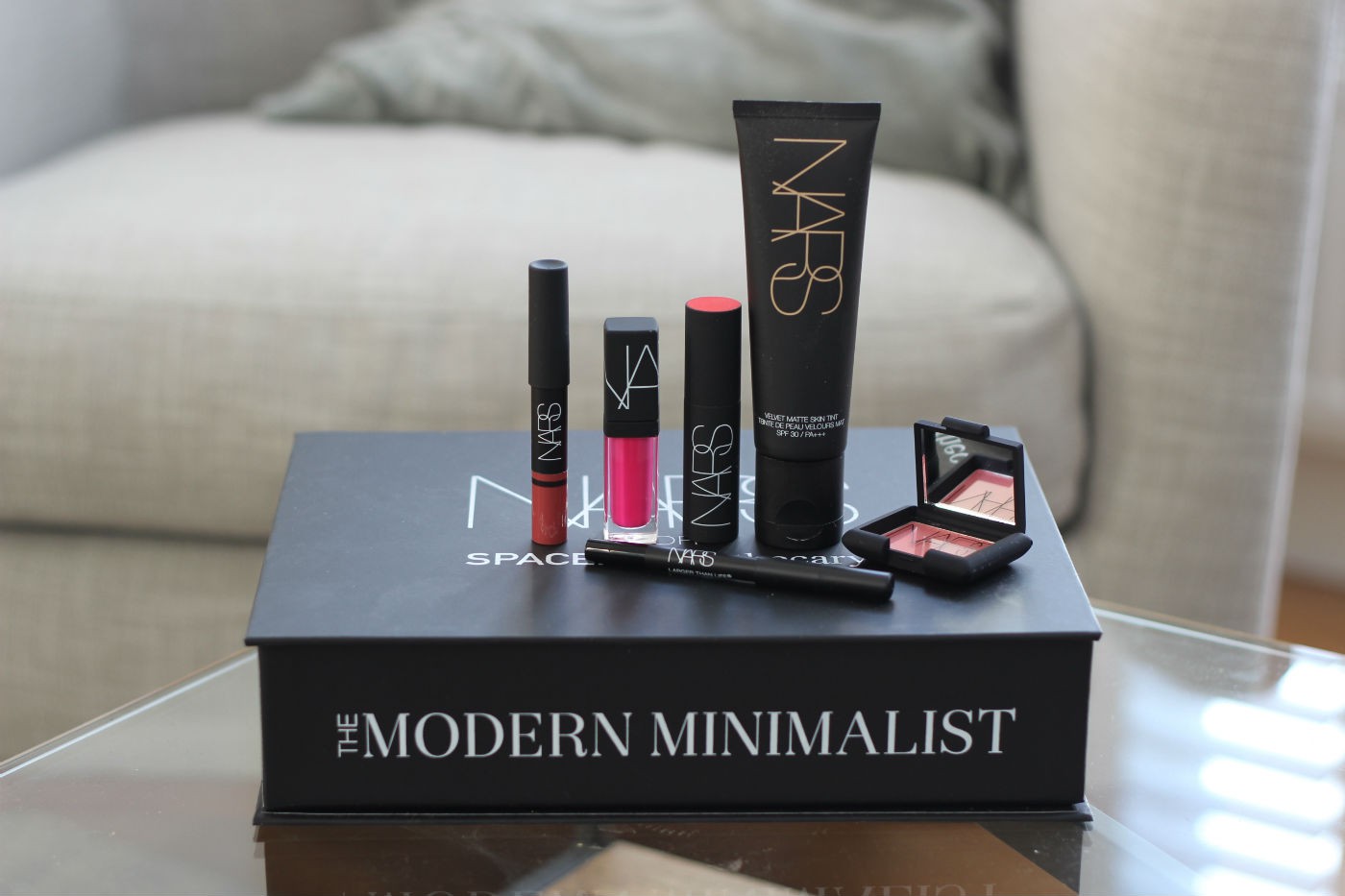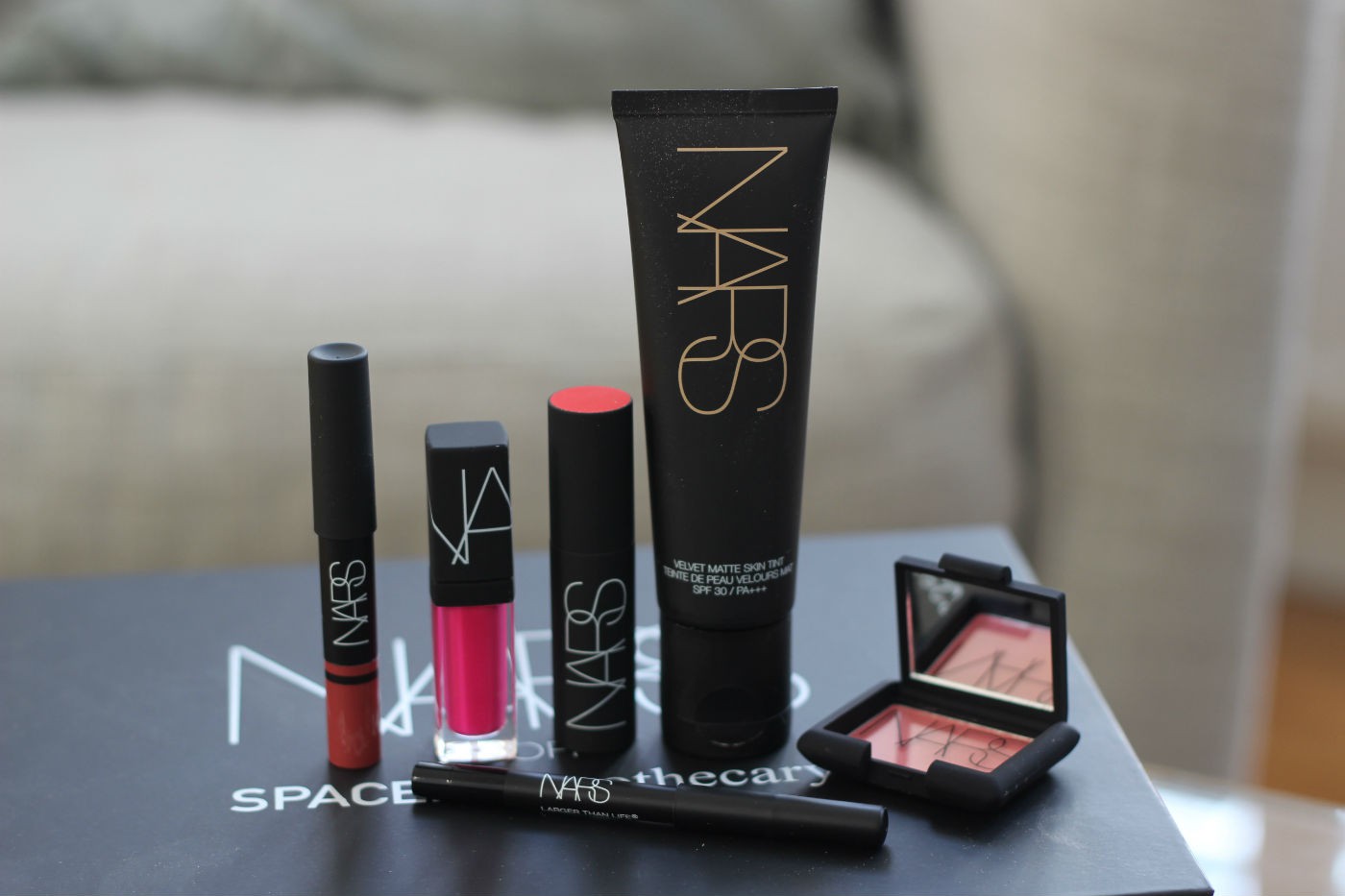 This is so exciting and I'm over the moon to be the first blogger to announce this collaboration. My two favourite brands, NARS and Space NK have come together to create The Modern Minimalist beauty box.
It retails for £60 and launches in Space NK stores and online on February 2nd. So there's the vital information, now let's get onto the good stuff… what's inside!
The box is pretty much "a look in a box" and it was created by the NARS UK makeup ambassador Andrew Gallimore. The most exciting product inside the box is full a size version of the new Velvet Matte Skin Tint, which you can pick in your shade before buying the box. I absolutely love the tube packaging of this foundation and although it's matte, which isn't usually my thing, I've found this foundation to sit really nicely on the skin and blend in to look very natural. I apply it with a damp makeup sponge and it looks beautiful on the skin.
As well as the foundation you'll get a mini Audacious Mascara in Black, a mini Lip Gloss in Priscilla, a mini Large Than Life Black Eyeliner, a mini Blush in Orgasm and a mini Satin Lip Pencil in Rikugien. There's no denying the value of this box is incredible! So many amazing minis that you can throw straight into your handbag and use on the go for a subtle, elegant look that would pretty much suit anyone.
Die hard NARS fans or those of you who are new to the brand and want to try it out, be prepared for 2nd Feb – I'm pretty sure you'll want to get your hands on this one.