WEAR LIFE EATS 10.10.15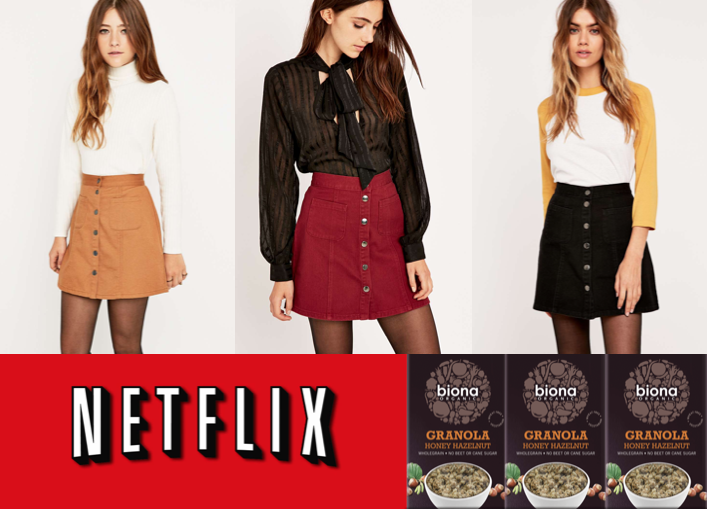 WEAR //
I'm loving the twill a-line skirts at Urban Outfitters at the moment. They come in all different colours and look great with tights, boots and a high necked sweater tucked in. Whether I can pull it off or not, I'm not sure, but I like them nevertheless.
LIFE // 
We finally have the Internet *cheers*. So we can finally set up our TV and watch YouTube and Netflix. I'm not a huge Netflix user so I haven't explored much. We've been told by all our friends to watch Narcos so that's next on the list, but is there anything else you guys recommend watching on Netflix?
EATS //
I've become a bit obsessed with the Biona Honey Hazlenut Granola. It would be easy to make yourself but for something quick to eat in the morning I've really enjoyed having some of this with yoghurt, honey and some berries. Sometimes I add some bananas for sweetness too! Delicious.
Have a great weekend and see you tomorrow morning for a new video!