WEAR LIFE EATS 12.09.15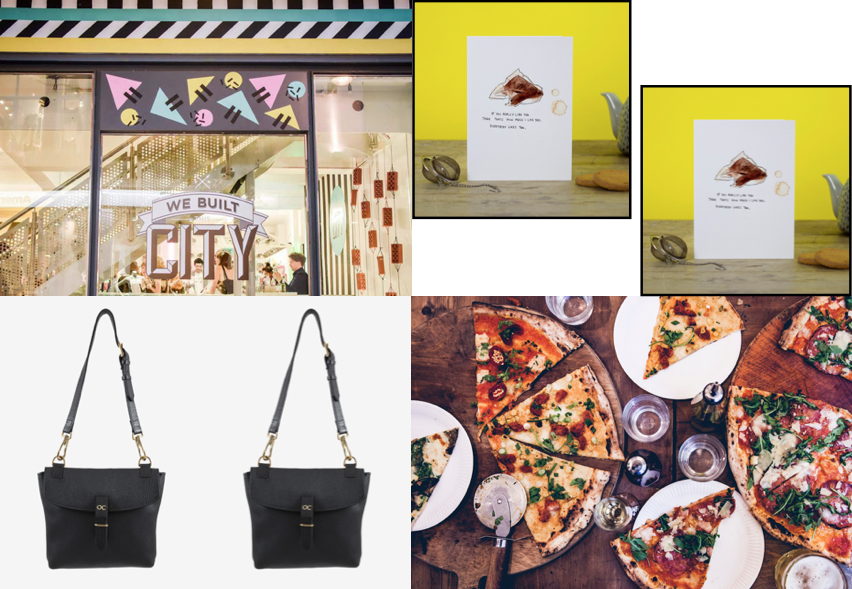 This week I'm going back to my old style of Wear Life Eats post as I actually have something to talk about in each category!
WEAR // I've been loving my Olive Cooper bag recently. It's the perfect size for daily use and the leather is so soft, you can tell it's been made beautifully. I also love the gold hardware and the buckle, I get so many compliments on this bag.
LIFE // There's still so much going on for me at the moment. We're still moving and sorting out the flat, I've started to look into wedding venues (eek!), I'm planning my best friend's hen party and my parents are getting a new dog! So we're currently trying to decide on a name for the puppy – we're getting another Tibetan Terrier and she's incredibly cute. Also (I'm hoping my friend isn't reading this) but if you guys have any ideas for games at hen parties (aside from the usual Mr & Mrs etc) the please let me know! I stumbled across We Built This City on Carnaby Street the other day and completely fell in love. It's a shop filled with prints, artwork and stationary and I was in there for hours! I picked up this tea print along with some other cards. Definitely worth checking out if you're in the area.
EATS // Good news! Homeslice have opened their second branch in London. It's probably my favourite place for pizza in London so it's great to now have two options, one in Covent Garden and another in Fitzrovia. It's a must visit when in London!
Have a great weekend and I'll see you all tomorrow for a new video!