THE NAIL POLISH CLEAR OUT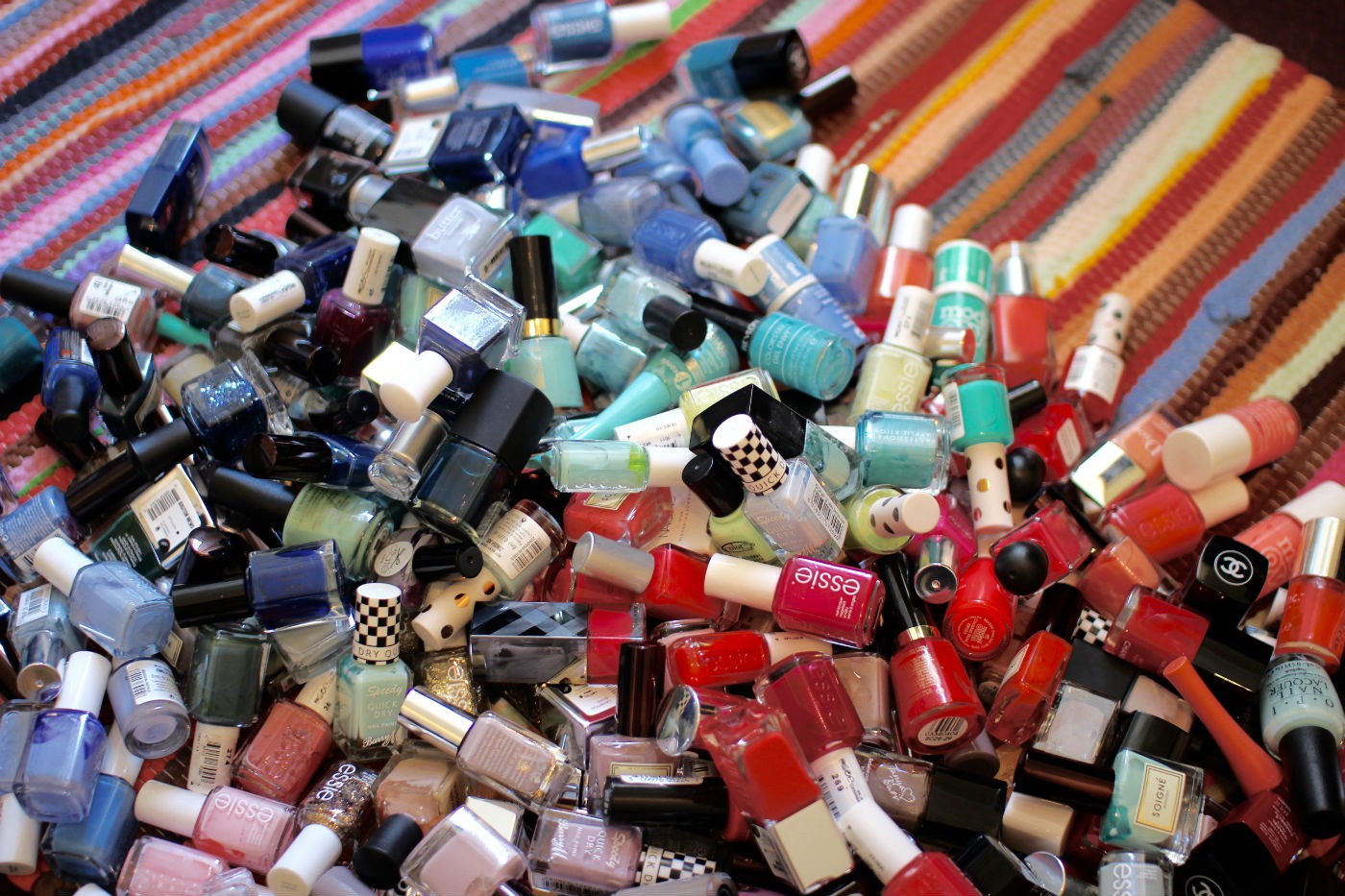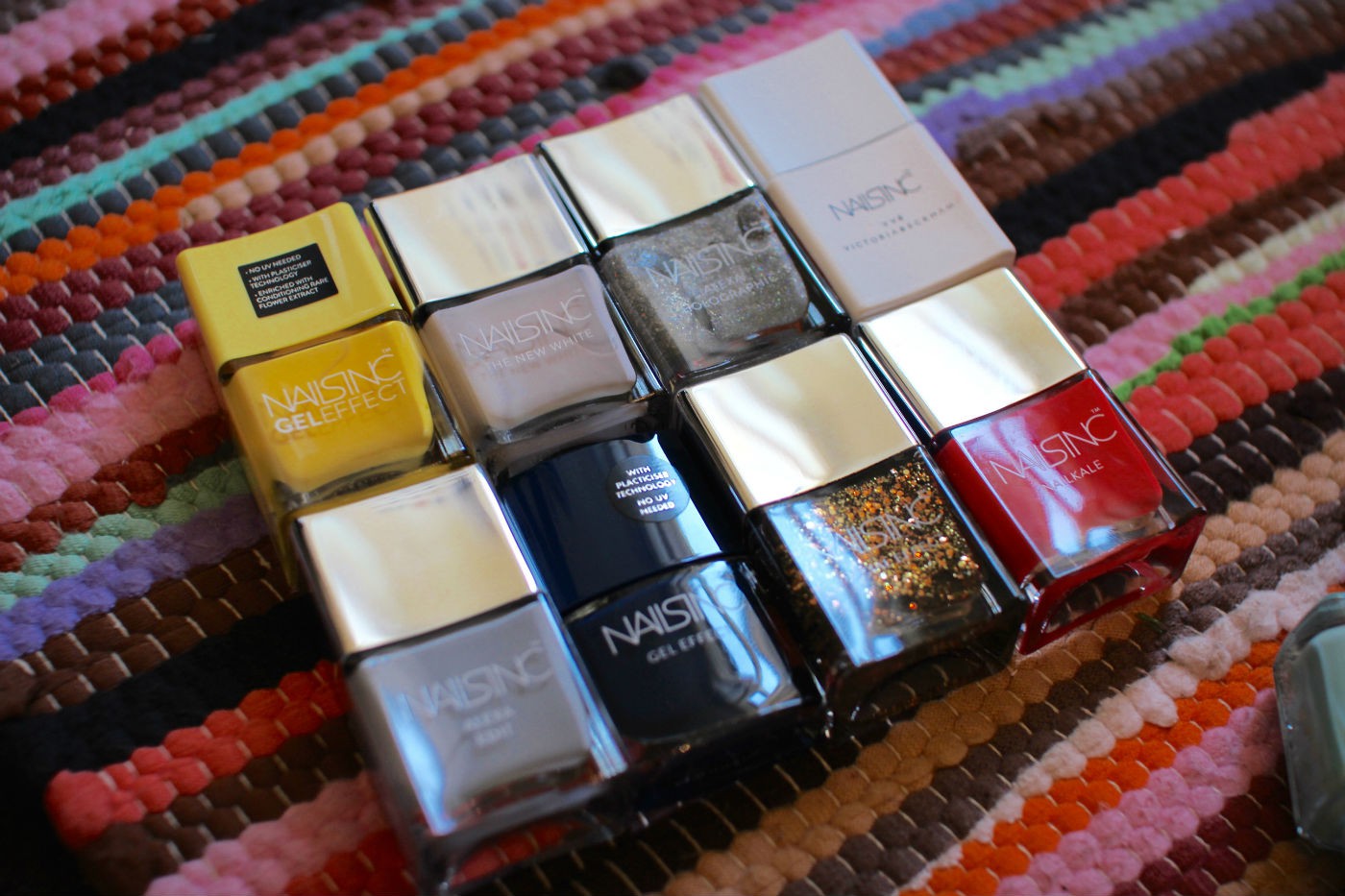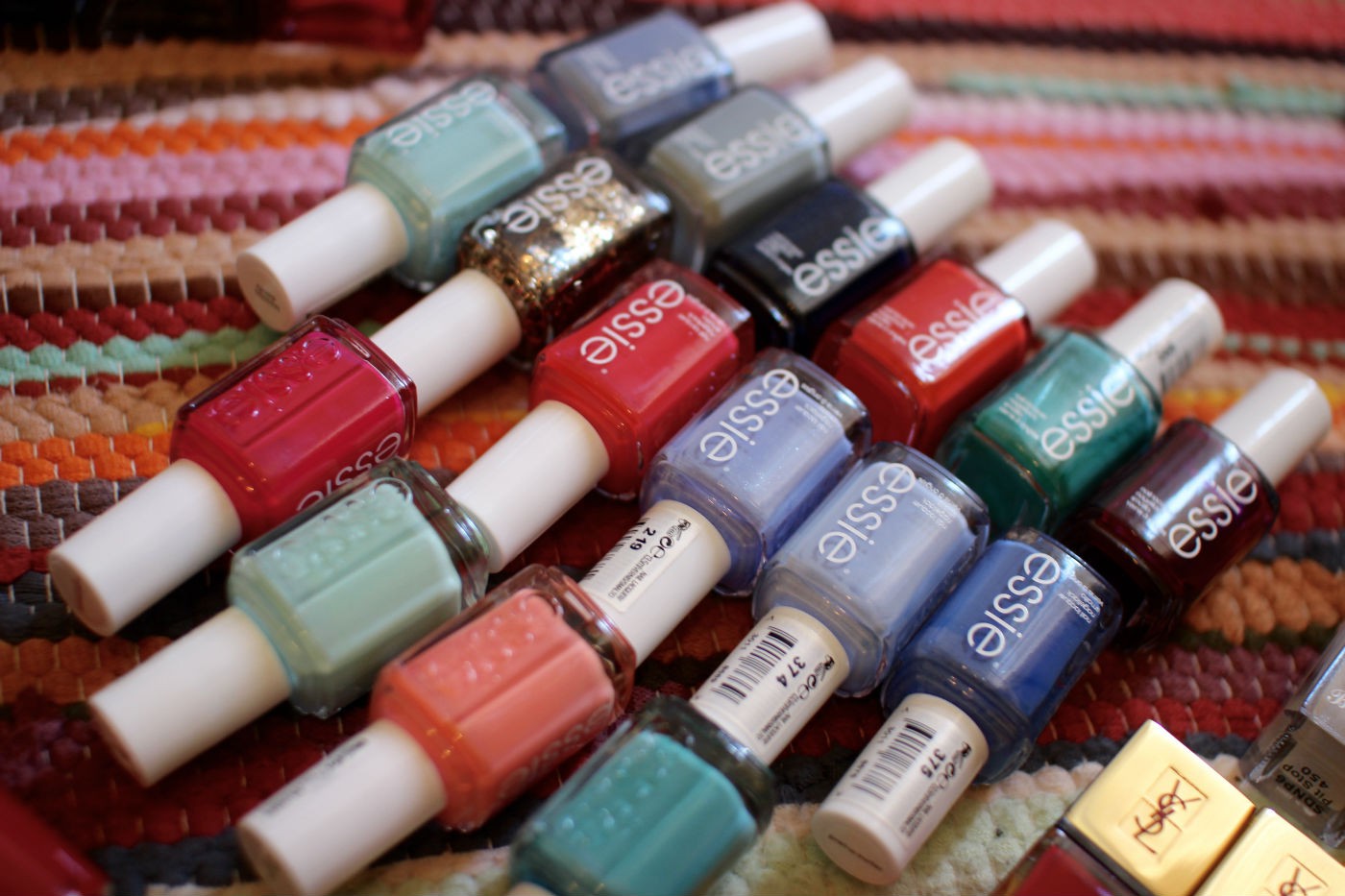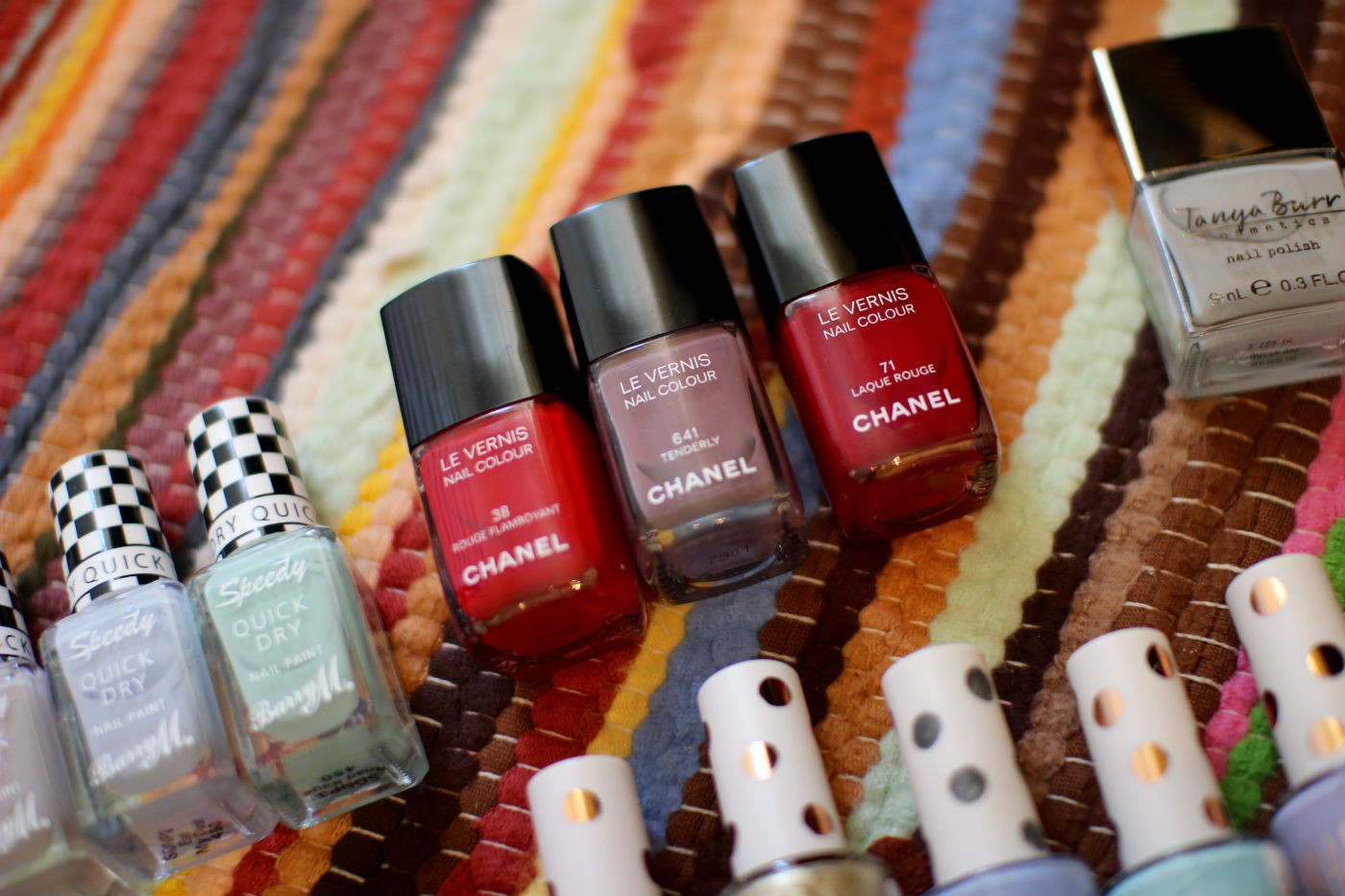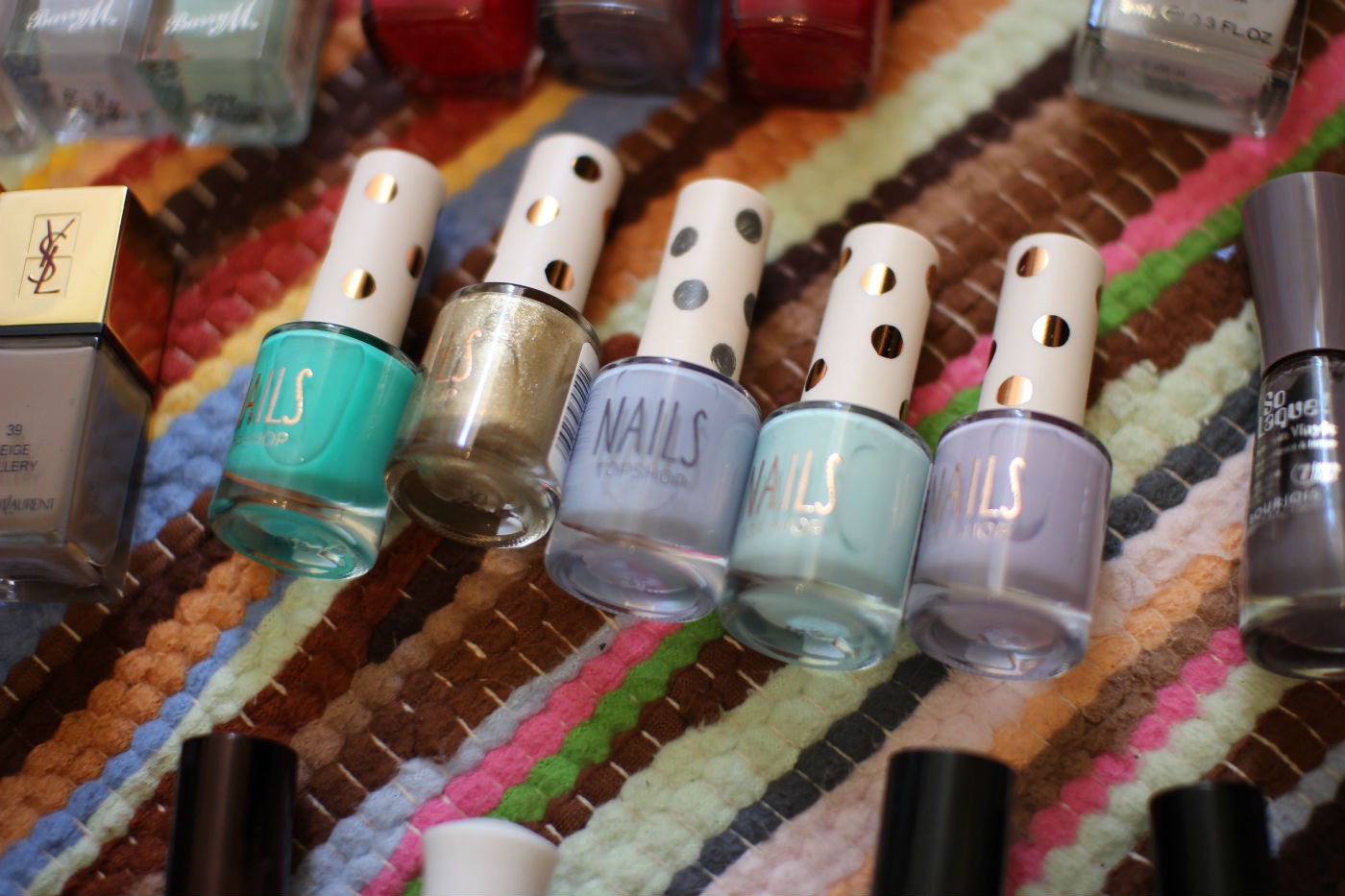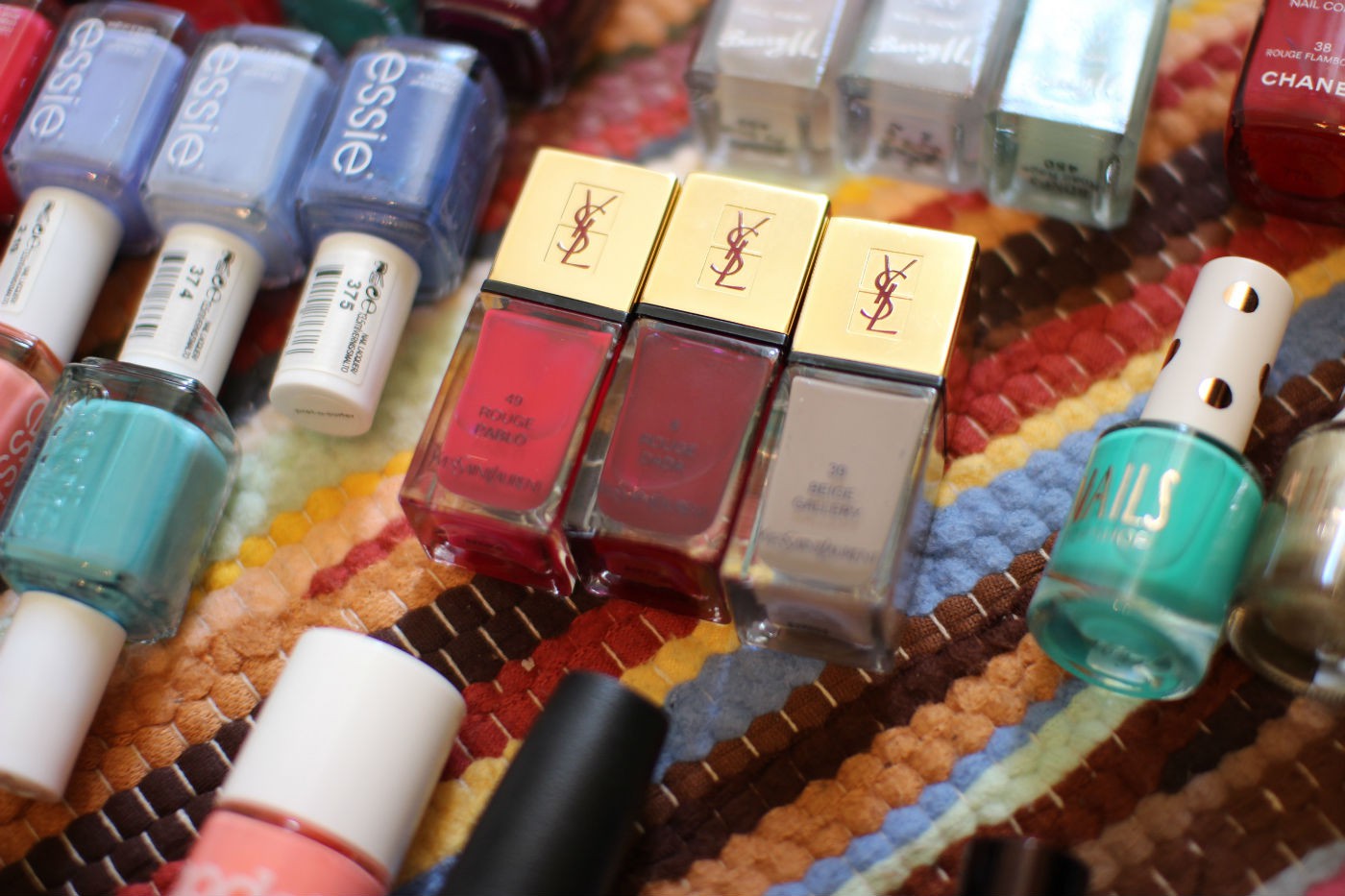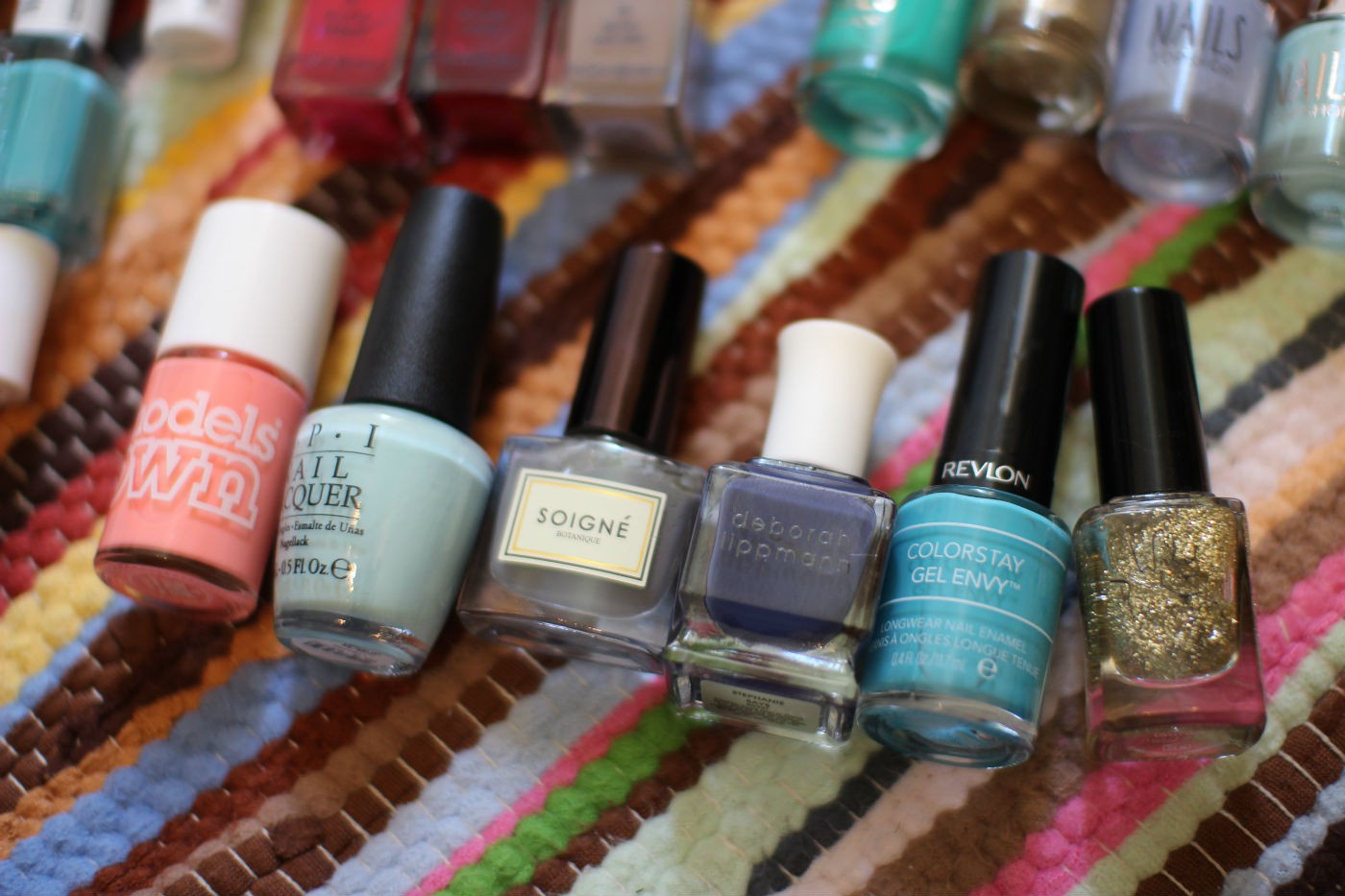 Hi, I'm Lily and I'm a nail polish-aholic.
Nails have always been my thing and I have a huge weakness for those little bottles of colour, especially the blue ones! I thought my Container Store shoe storage system on the back of my door was genius at first but over the years I seemed to have collected more and more nail polish. I had a big clear out about a year ago but then those empty pockets just made more room for new polish and I got stuck in a vicious circle of nail polish hoarding.
So a few days ago, as you may have seen on Twitter, I had another clear out. This time I decided NOT to put them back in the pockets and instead try and find another, smaller storage space to keep them. I got rid of about 75% of polishes, which either went in the bin if they were no longer usable, to charity or in my friends and family giveaway pile. I had so many similar shades that I put them all next to each other to pick and I just went with my gut feeling when picking up each polish.
Essie is still my largest group of polishes and blue is still my most worn colour. I kept a few bright colours and glitter for nail art purposes but I'm really happy overall with my collection. It's far more likely that I'll actually wear the polishes now and I'm going to try my absolute best to have a one in one out system.
So that was achievement this week – I'm feeling good about it! ps. Don't judge me… I am a nail polish hoarder and I know it.