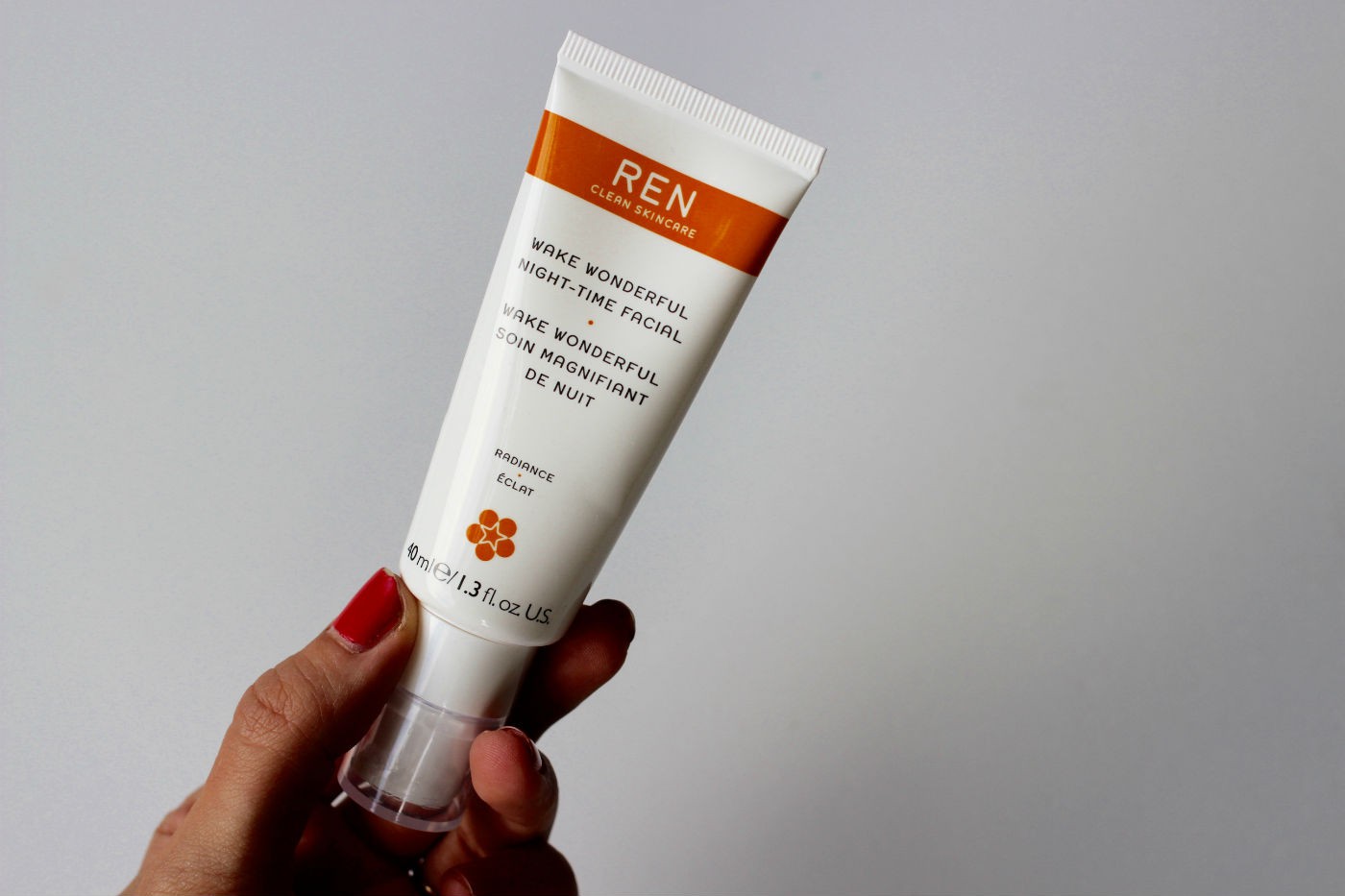 For me, when it comes to my skincare routine its all about the evening. I'm not a morning person so I spend more time on my skin before bed, when I have the energy to do so… don't ask, I'm a night owl. 
REN's new Wake Wonderful Night-Time Facial definitely caught my eye and immediately had me thinking that it would work it's magic overnight whilst I sleep and that's the kind of product I love. It's a light cream that feels almost like a gel and personally I really don't like the smell. The scent reminds me of a Solero ice cream so it's by no means horrible, just not my kind of thing! The product includes active ingredients such as Lactic and Glycolic Acid, Glycogen and Magnesium and Omega 3 (as well as others!). Applied at night, this product aims to exfoliate, revitalise and plump the skin whilst you sleep.
As I've mentioned before, I don't exfoliate in the traditional way so I love these kind of products for improving the texture of the skin. I found this worked instantly and I could feel the difference the very next morning. It's a great size product for travelling, light and in an easy squeeze tube. I can't say anything but good things about it. I'm also currently testing the Chanel Le Weekend which is very similar but more than two times the price!
The REN Wake Wonderful Night Time Facial is £32 which is really not too bad for this kind of product. I've been using it most evenings and I'll continue to do so and come back to you in a video with my final thoughts.