NEW IN: JO MALONE LONDON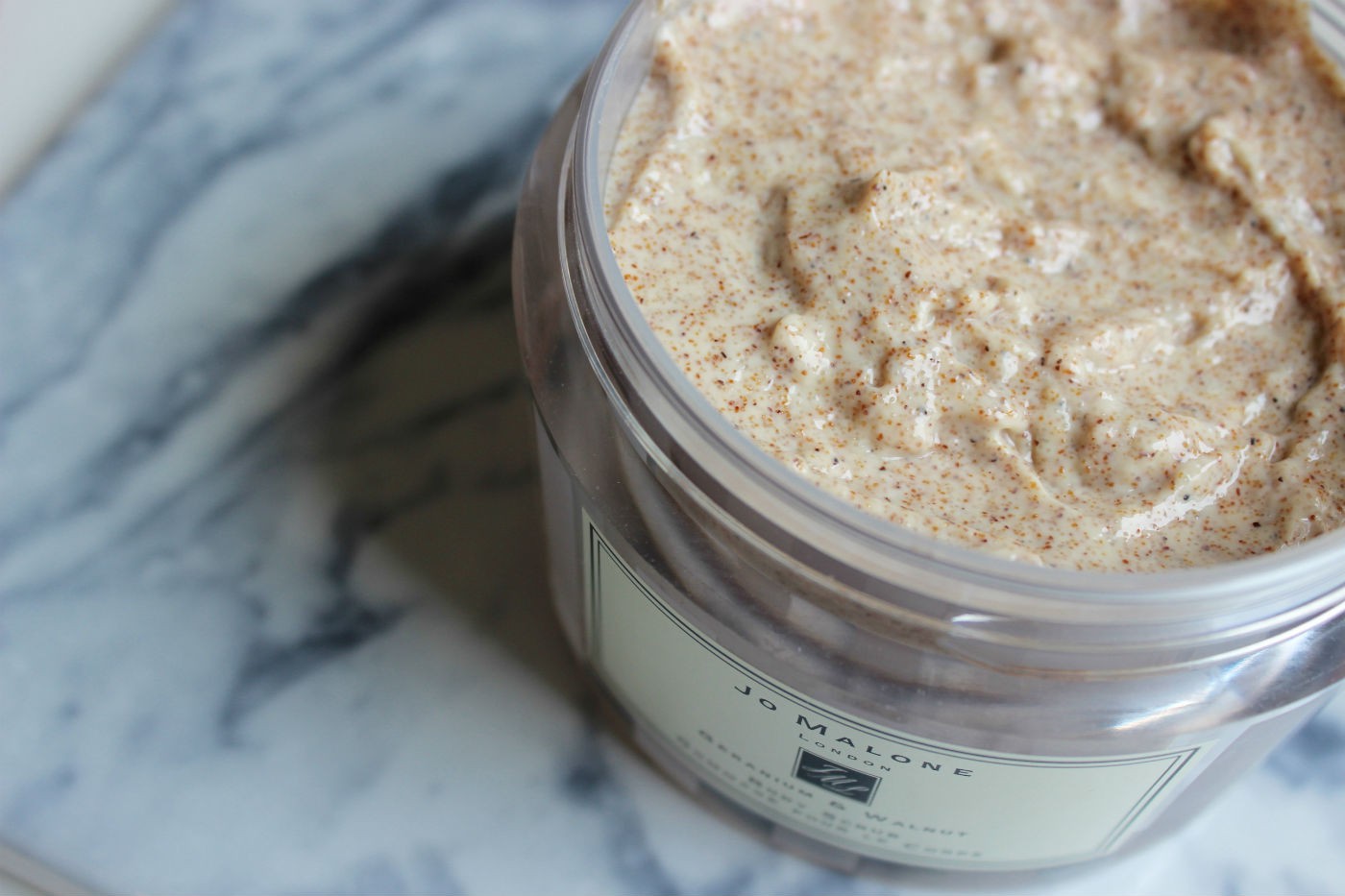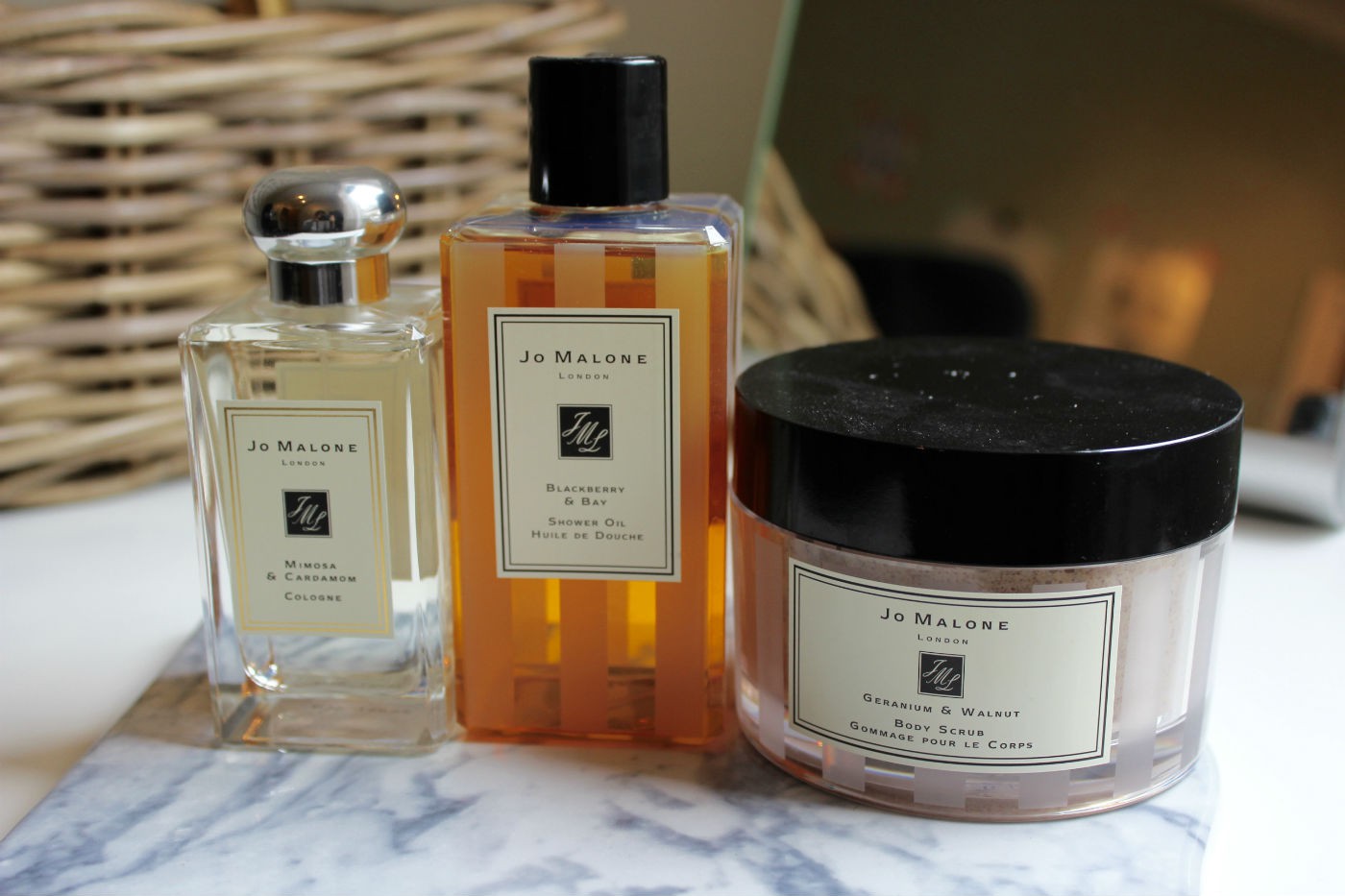 Ask for me for a list of my favourite brands and Jo Malone would definitely be near the top of that list! I tried so hard not to get addicted, it's an expensive hobby, but I've grown up with a mother who almost exclusively wears Jo Malone fragrances… it was bound to happen!
It's not just their fragrances though that draw me in, their body range is beautiful and they have some gorgeous new launches out at the moment. "A Moment for You", their most recent body launch celebrates taking a moment, breathing and just enjoying some alone time. I definitely know how it feels to be addicted to being busy and if there's anything that's going to force me to take a chill pill, it's a long, hard-earned bath! In this range is the Geranium & Walnut Body Scrub mentioned in this favourites video and a new shower oil which is available in three iconic scents.
Let's start with the scrub which I've been using for over a month now and who knew I could get so excited by a scrub?! I like to use this whilst sitting in the bath and it's quite different to some of the harsh scrubs I've tried before. It's incredibly rich and creamy so it doesn't feel that scrubby but it made my skin so soft, I was really surprised. The smell isn't too sweet and has a nice clean scent that lingers on the skin. The 250g tub is HUGE and so I don't think I'll be finishing this any time soon.
The shower oils are new for Jo Malone and they chose to launch with the three scents Blackberry & Bay, Peony & Blush Suede and Lime Basil & Mandarin. I'm not a huge fan of the last two fragrances but Blackberry & Bay is one of my favourites. I love the fragrance and it's perfectly fitting for a shower product. The oil is incredibly luxurious and I love how it makes my skin feel and smell. This is one of those products I've banned Rich from using. It's mine!
Finally, their most recent fragrance launch, Mimosa & Cardamom. Personally this isn't one for me but let me tell you about it anyway, we all have different taste! Mimosa & Cardamom is a "bohemian" scent blending the top notes of Cardamom with the heart of Mimosa and a base note of Tonka Bean. It's spicy and woody with a slight honey scent lingering in there too. I find it to be quite a warm scent, its definitely comforting.
So that's what Jo Malone has been getting up to recently, I hope the little round up was helpful for you. Do any of these new launches take your fancy?