GERMANY TRAVEL PHOTO DIARY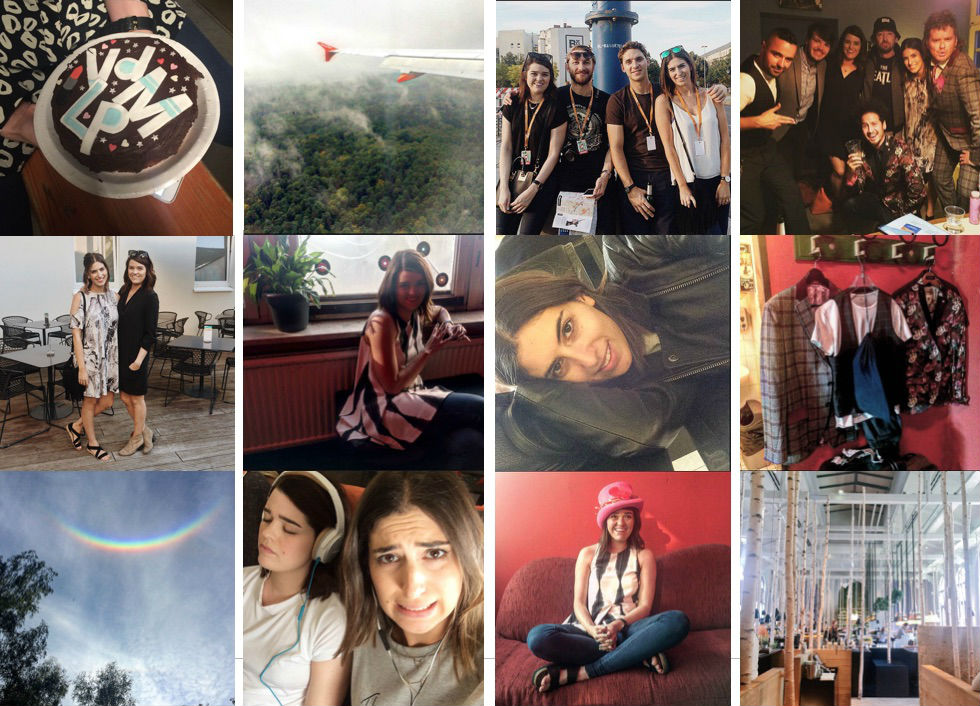 I'm back from Germany! After a crazy long weekend touring with Anna and Mamas Gun I'm home and trying desperately to get back into some routine. There's still so much going on with the flat so please excuse me whilst I try to juggle.
Anna and I had such a great time in Germany, we managed to do 3 cities over 4 days. We visited Cologne first, a city that seemed so beautiful to me but unfortunately we didn't have much free time there to explore. We were so overwhelmed with the turn out on the first night as we really didn't know what to expect and so many of you came! We did lots of hugging, chatting and lipstick admiring before Mamas Gun came on for their show (which you all seemed to love!).
The next day Anna and I flew to Hamburg whilst the band drove and although it was an early start it was nice to have some spare time in the afternoon to go for lunch and explore a little. We went to a burger restaurant called Hans Im Gluck, recommended by you guys, and it was great! I loved the decor inside and the food was fab too. We browsed in a German drugstore, had a little walk around and then it was time for meetup number two. This time we were able to hang outside in a nice courtyard and we chatted to all of you whilst the sun set behind us. The Hamburg gig was the most energetic, Anna and I danced the night away and left looking pretty gross and sweaty.
The next morning we jumped onto the band's bus to drive about 4 hours to Berlin from Hamburg. I was able to chat, film and even watch a movie without feeling sick –  impressive for me! It was nice to hang out with the band more, they're hilarious to be around. We spent Saturday walking the streets of Berlin, exploring the area we were in and then heading to the Radio Eins festival in the park. The band performed, we ate some good food and it was really nice to be such an amazing park with so many people enjoying the music.
Sunday was our last meetup but as we didn't have to travel that day we were able to take a boat ride through Berlin and see some sites first. Berlin was a crazy gig, there were some hardcore Mamas Gun fans there and the energy (& heat) was really high! I loved exploring Berlin for the second time and this time I enjoyed it much more. The people, the food, the stores, the cafes were all so great.
I'm uploading my vlog tonight at 6.30pm UK time so you can really see everything we got up to in detail. It was so much fun, so I really hope you like the vlog!