SKIN OWL BEAUTY DROPS PM / MANGOSTEEN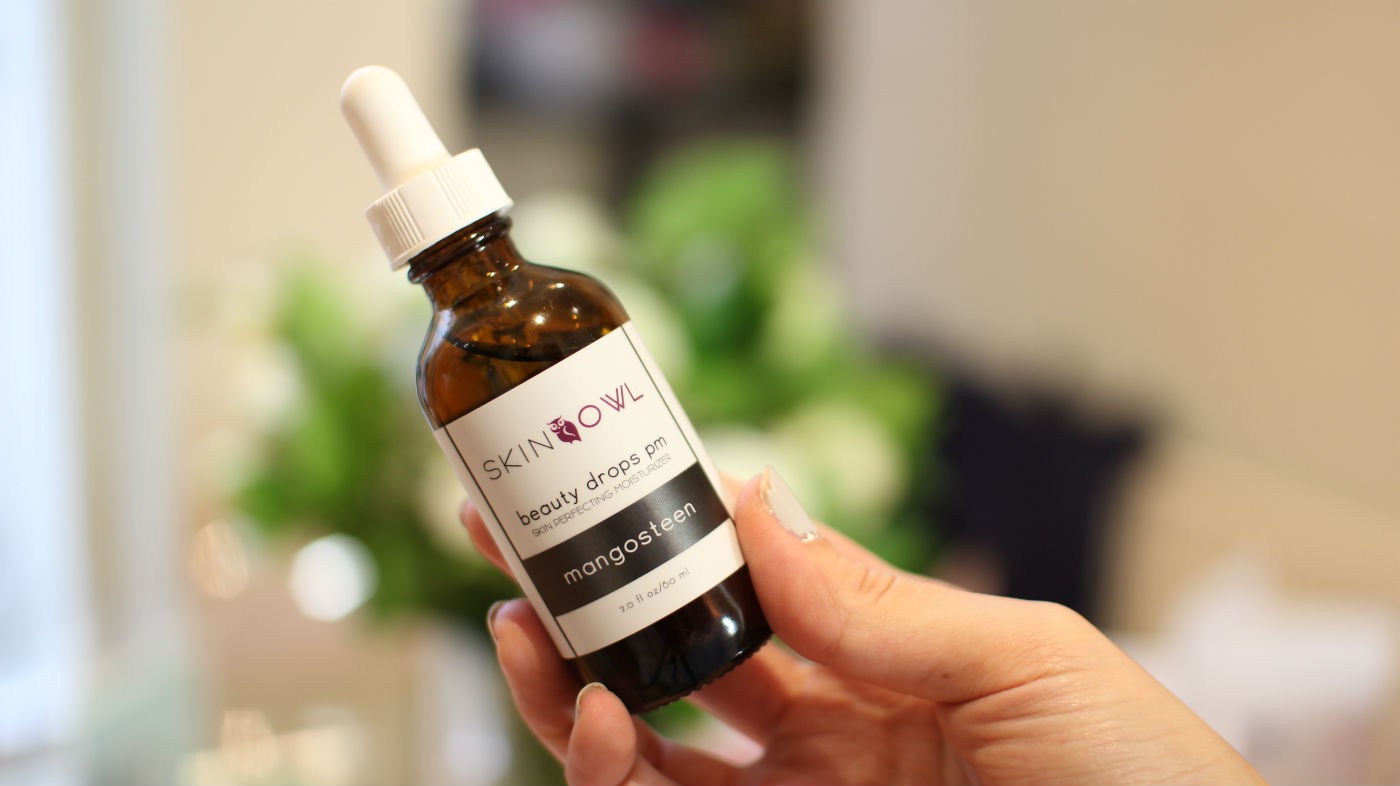 I've said it before and I'll say it again, anything that's recommended to me by Cult Beauty founder Alexia Inge is bound to get my attention and usually becomes a product staple of mine. Her most recent recommendation was a new brand to me, Skin Owl. Recently added to the Cult Beauty family, Skin Owl was started by Annie Tevelin as a personal cure to her acne. Her products became more and more in demand leading her to create a small but great, capsule skincare collection.
The product I was most excited to try was the Beauty Drops PM Mangosteen, because Mangosteen is a fruit I love and I've never seen it included in skincare. Apparently it is 1600 times more powerful than well known superfoods like Acai and Goji. What I also like about this product is the tiny list of ingredients, it simply includes two things, "Raw, Organic, cold-pressed African Adansonia digitata (Baobab) Oil and Pure Garcinia mangostana (Mangosteen) Oil". The brand advices using 10 drops in the evening after cleansing but I usually go for around 6-8 drops (I have quite a small face!) The smell is absolutely gorgeous, like naturally sweet fruit. It's not a really heavy oil, but it's not too light either and you can layer it up to use as an overnight mask too. I find it easily replaces both my evening serum and moisturiser and plumps up my skin giving it a lovely glow.
It's pricey at £68 but can be used sparingly if you don't get addicted like me! I'm a fan and it's definitely been added to my skincare shelf.