IF YOU HAD TO PICK ONE…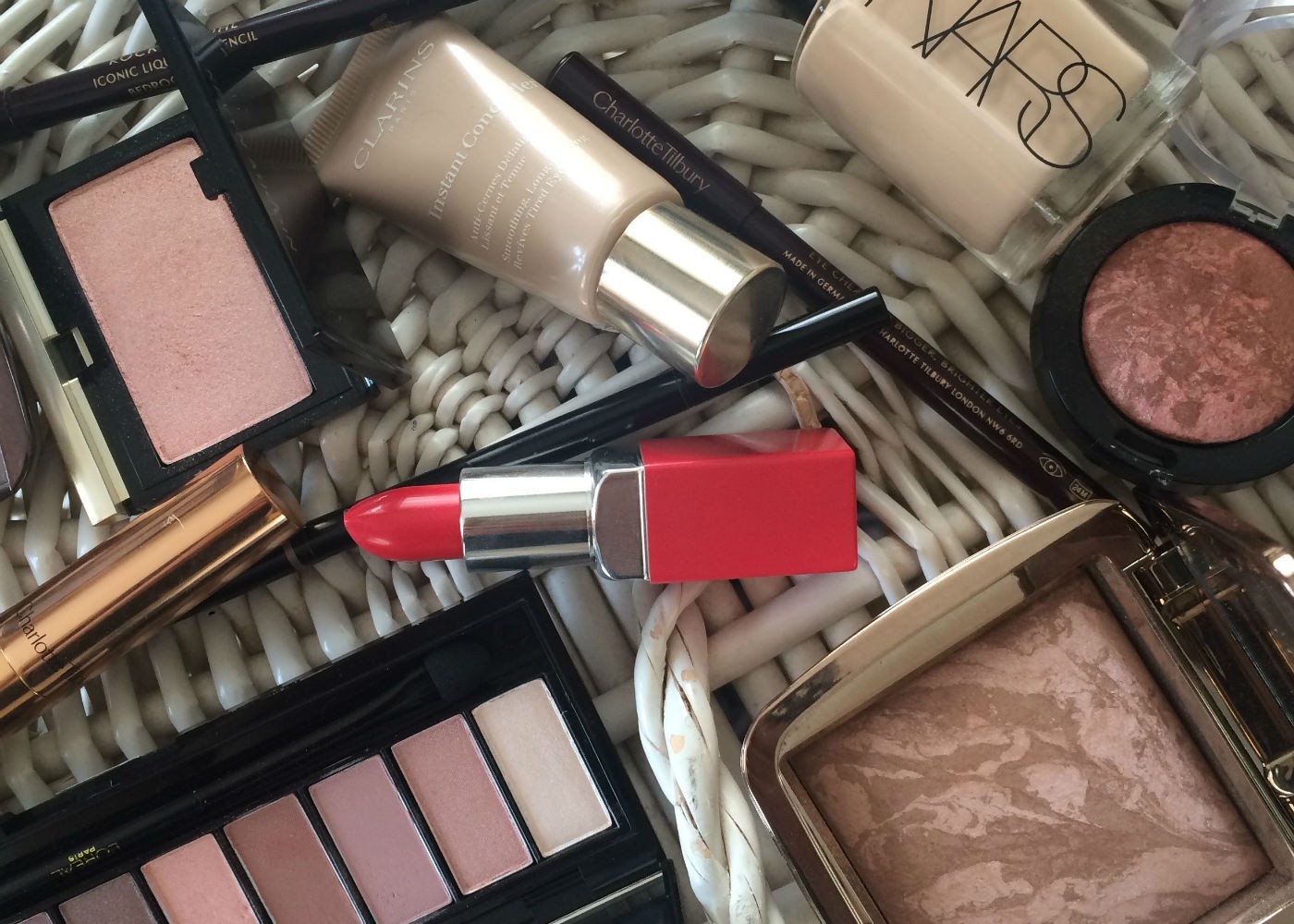 When Anna and I do our #BeautyChatLIVE events we almost always get the "if you had to pick one…" questions. It seems that you guys really want to know our all-time favourites, our can't live withouts and the products or brands we'd pick if we could only pick one. So I've put down a few scenario questions and jotted down my answers if I could only pick one… 
Makeup brand to use…
I used to always answer NARS to this question, but these days I would have to say Charlotte Tilbury. I love her base products as well as her eyeshadows, concealer, bronzers/blushers, lipsticks… I think I'd do pretty well at making a whole face apart from her mascara. Nearly the perfect makeup brand for me.
Mascara to wear…
The mascara that I always back to, that never lets me down is the Clinique High Impact Extreme Volume mascara. It gives me full, long and fluttery eyelashes and lasts all day on me.
Skincare item to use…
If I couldn't do my entire skincare routine every morning and night I would have to pick a cleanser as my one item. The Oskia Renaissance cleanser to be precise. It's hydrating on the skin but also removes all impurities from the skin. My skin would massively miss the oils and serums but I could probably cheat the whole moisturising thing with a primer before doing my makeup.
Highstreet store to shop from…
This one is hard as I feel like my current style sits somewhere between Topshop/Zara and Whistles/COS and I like to mix the styles together to create my own. As much as I love Whistles I find it too expensive to shop from frequently and I find with Zara, although I love it, it's quite hit and miss. Topshop has it's flaws and find it a bit young for me but I think it has a good range of basic and "on-trend" items so my final answer… Topshop!
Makeup brush brand…
I absolutely LOVE my RMK brushes but they are limited in terms of shapes and I also love my Bobbi Brown but they're pricey. So I'd pick Zoeva which is still quite a new brand but they do huge sets for a good price and the quality is great.
Lipstick to wear every day…
This one is always hard to answer but I'm going to stick to what I know… MAC Syrup can be worn lightly during the day and built up a bit in the evening. It's natural but also has a tint or plum for something a bit different. I bloody love it!
Eyeshadow palette…
Easy! Urban Decay Naked 1. It's still the best palette in my opinion, the quality is great, the colours are perfect and I can live with the silly packaging.
Haircare brand to buy from…
I'd probably have to go with Bumble & Bumble as they do good shampoo and conditioners, they're styling products are great and well, I couldn't live without my Semi Sumo!
I hope you liked this post and that it answered some of those tricky questions you guys always want to ask us! Let me know if you have any more and I can do another post like this in the future.