REVLON GEL ENVY BLUES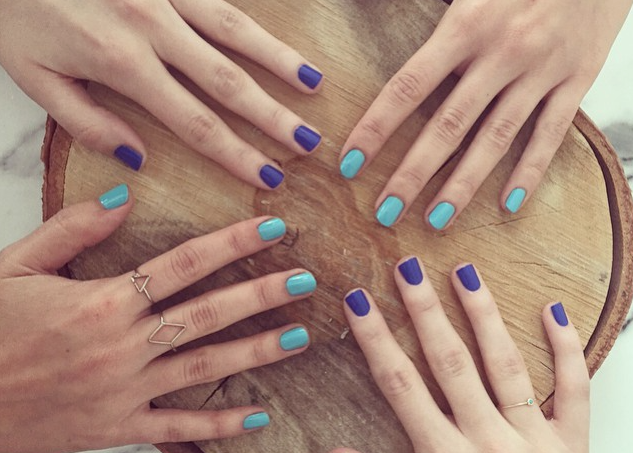 Before I went away Anna and I spent the day in the Revlon Colour Studio and although this post isn't part of the work I did with them, I wanted to share the photo we took for this week's nail post.
We were lucky enough to have our nails done and we both went for a blue. I chose Full House which is a gorgeous bright sky blue and Anna chose Wild Card which is a bright royal blue. I really like the gel formula and it lasted throughout my trip to France without chipping at all. They also used the Gel Envy topcoat which alongside Seche Vite is my favourite top coat.
I think it's all about the blues this Summer and I'm loving the pop of colour both in my wardrobe and on my nails. So these polishes are my pick of the week and these two shades in particular are gorgeous!