THE DENIM JACKET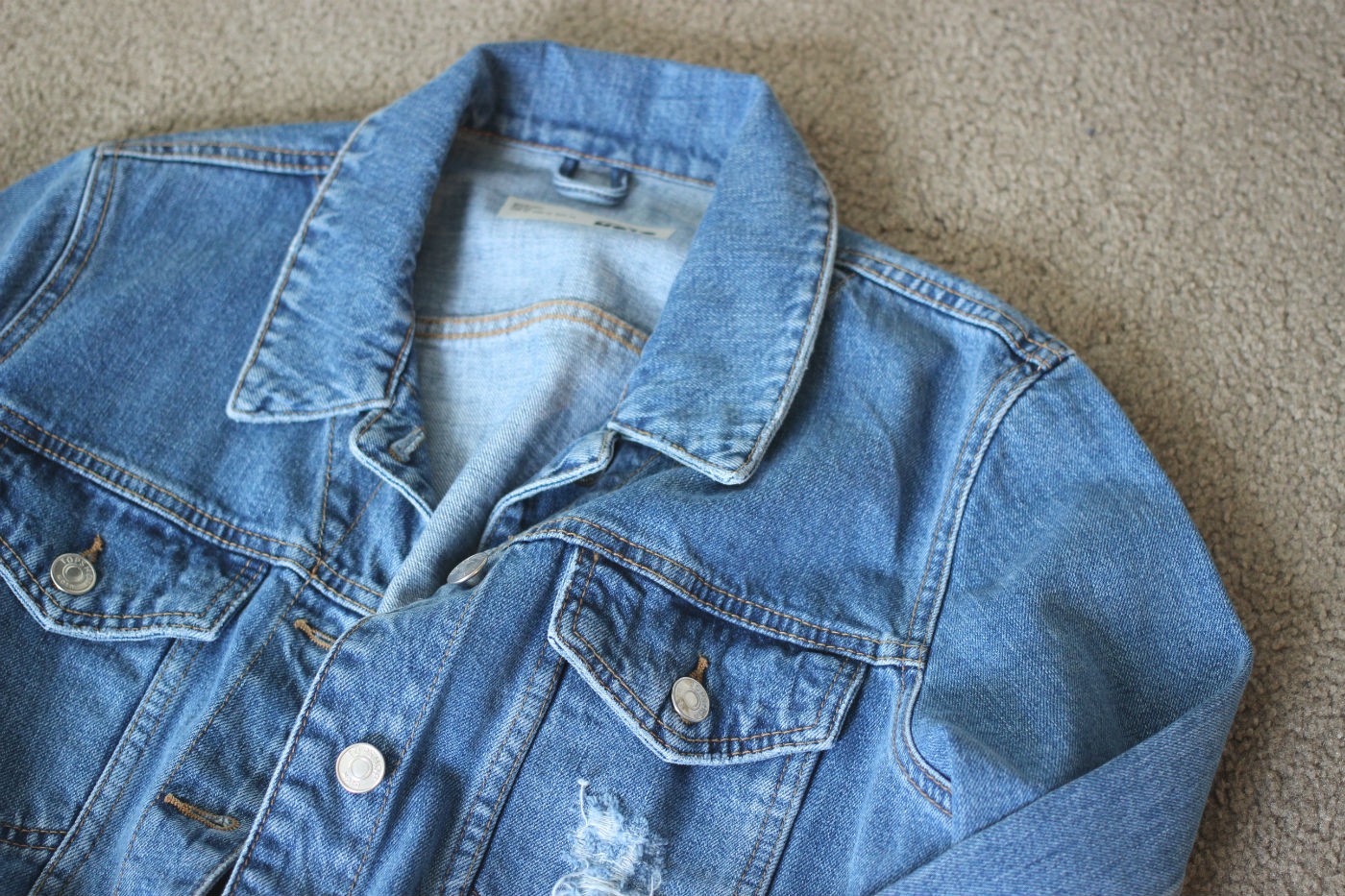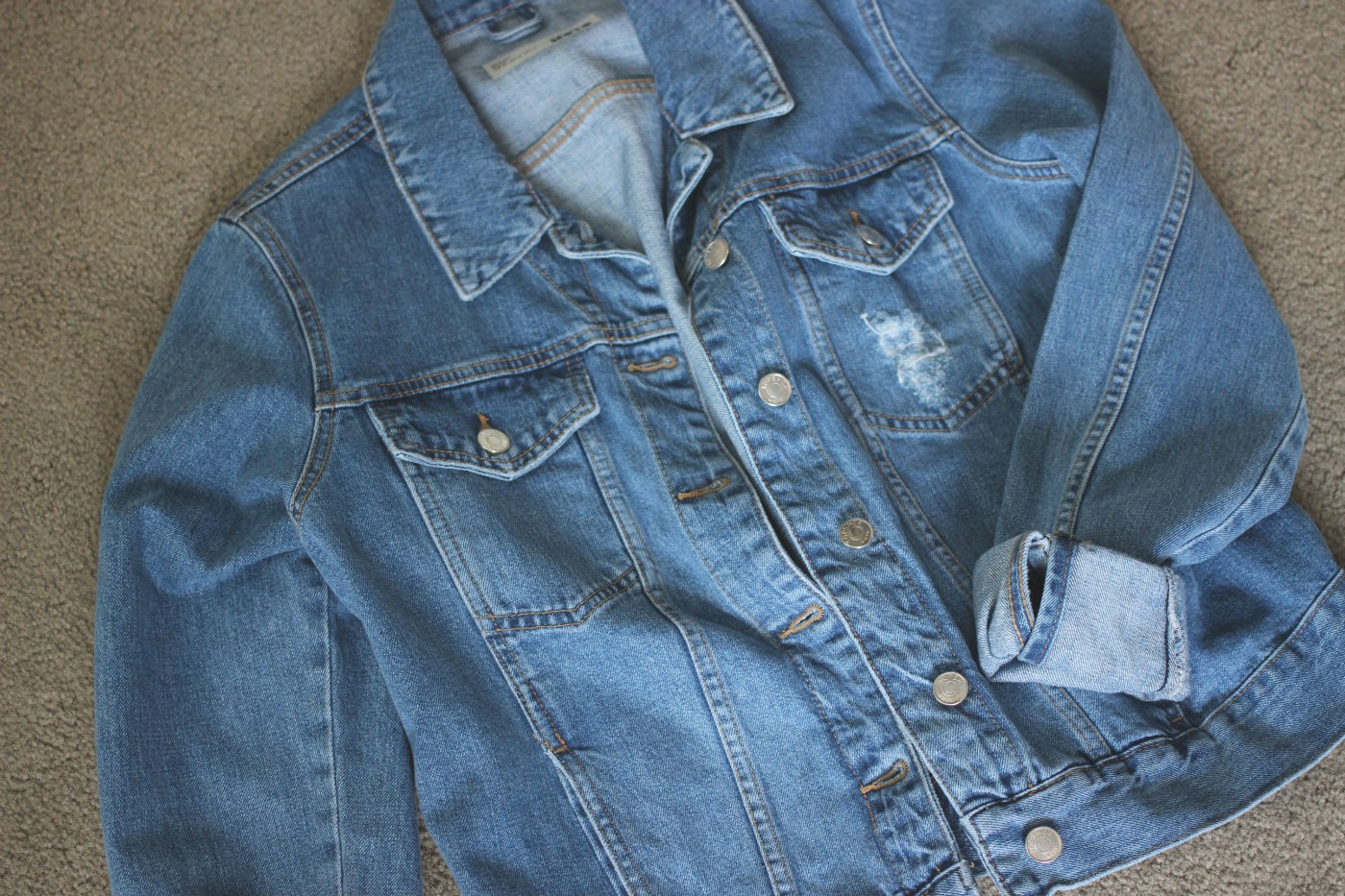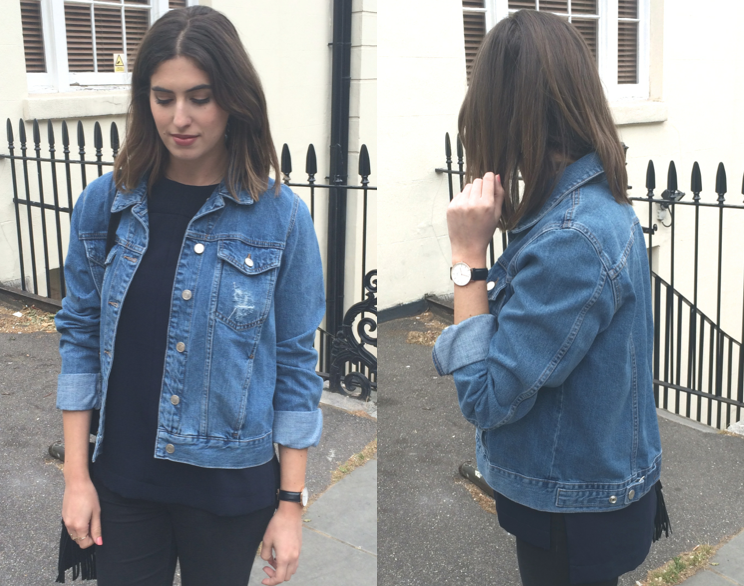 They say if you took part in the trend first time round then you shouldn't try it again, but I'm going to be honest, I'm kind of loving this 90s revival. Denim jackets were big when I was a young teen, although I definitely wore them wrong. Dark denim, fitted, sleeves down with matching flared jeans… Not a good look. Denim jackets are back in but this time round I feel like I know how to wear it to suit me.
I searched high and low for the perfect denim jacket looking in all the highstreet stores but they all just didn't fit right. I also tried the vintage Levi's jackets in charity stores but the arms were too baggy for my skinny arms, it looked weird. I eventually found this one in Topshop and it's the perfect shade of denim and a great fit. The 12 was too true to size as I wanted it a bit oversized so after hunting around for the right size I ended up with a 14 tall. Although I am actually quite tall I wasn't looking for that specific size it just seems this jacket in a size 14 regular is really popular.
So how do I like to wear it? Sleeves rolled up, thrown over a floral summer dress or shorts and tee. I also think it can be paired with black jeans and a grey tshirt for that laid back New York style. It makes such a nice change to a black leather jacket which I seem to wear all the time!
This jacket is available at Topshop for £38 but you can also find vintage Levi denim jackets in most vintage stores or markets. What do you think of the denim jacket revival?