THOUGHTS ON EPILATING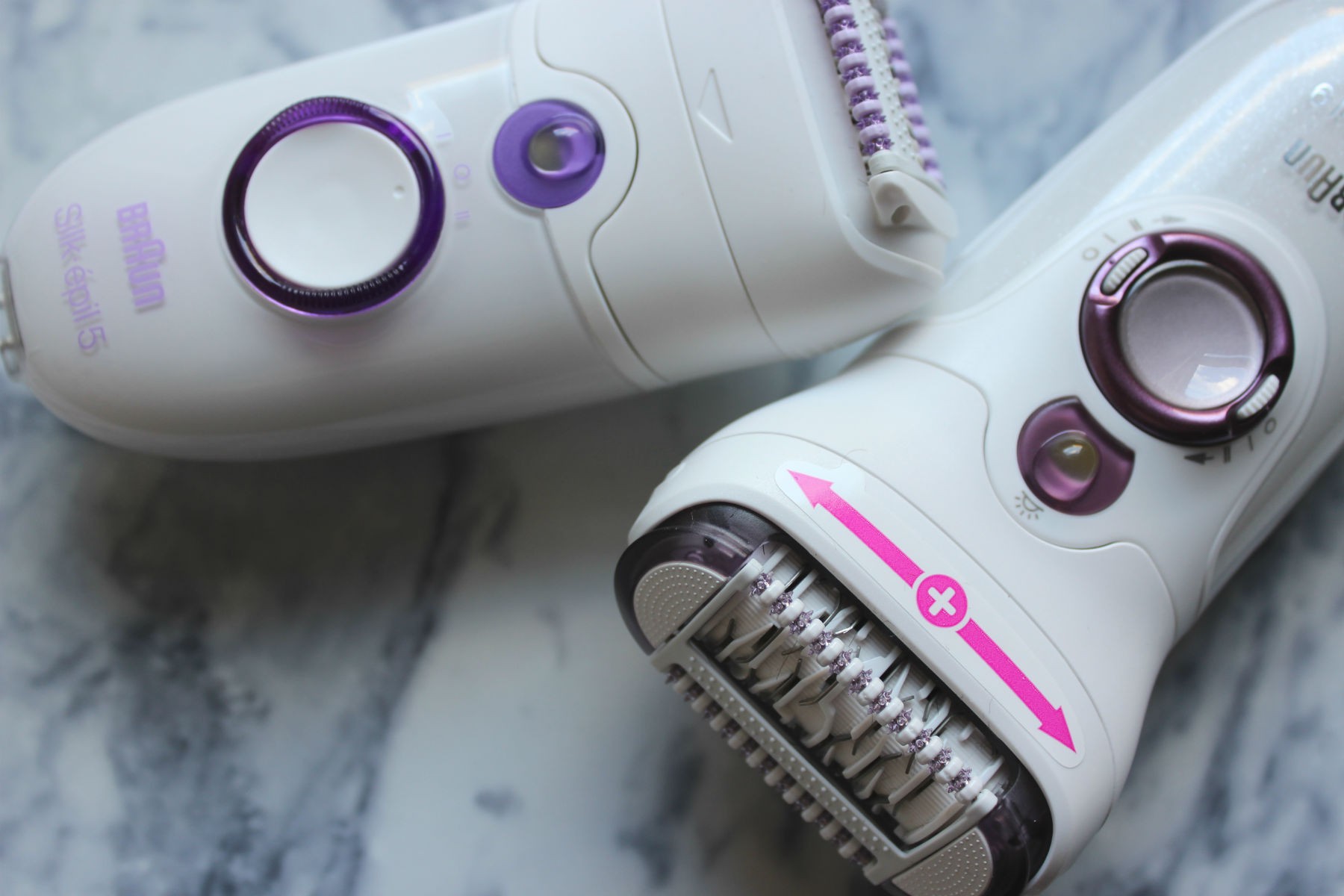 Ever since this video I have had so many questions on here, my YouTube channel and Twitter about epilating so let's do this…
Epilating was never something I'd thought about until my friend Keisha suggested it to me. In the past I'd shaved my legs but despised doing it as it was becoming a daily task. Even once I'd shaved I never really felt like my legs were smooth and hair-free.
The idea of epilating is horrific… it pretty much looks like a mini lawn mower. It looks like an electric shaver but the wheel spins, plucking the hairs as it goes. If you've ever plucked your eyebrows you'll know how it feels, it's not painless like shaving. The first time I tried epilating on my legs it was tough as the hairs were stronger and thicker than ever (thanks to my shaving habits). I'm not going to lie it hurt… but with some loud music on and a bit of screaming it was doable and not too bad. At this point I was debating whether I'd continue epilating but what happened next made my mind up for me. It was about 4 or 5 days until I saw any hair on my legs. Now let's remember that I have thick black hair and sometimes when I shave in the morning it's grown back by the evening. This was a miracle! For me personally, the frequency of hair removal is the most annoying and this was a life changer. I also loved how smooth the skin feels after epilating, which I have never achieved with shaving.
The second time I tried it on my legs it was a lot less painful and as the hair grows back in cycles you don't have to do your entire leg. You can just epilate the hairs that are showing through and it makes the process a lot quicker and easier. I also tried epilating my arms and as you saw on camera the first time I did that it was really painful. I've always stayed away from arm hair removal because I didn't want to have visible stubble on my arms but using an epilator means the hair grows back softer and thinner. It's harder to do my arms because the hairs all grow in different directions and because you have to go in the opposite direction of the hair, it's tricky sometimes to find out what that is.
The world of epilators is a daunting one and as an epilator newbie, I am no expert. I know that some come with a shaver plug and some come with a plug you can use anywhere, it is possible to get an adaptor though so that's not really a deciding factor. I started with the most basic model and the most affordable. The Braun Silk-Epil 5 is a basic entry level epilator and it's good for beginners. It doesn't do anything particularly fancy, it has two speed settings and it just does the job. There are some more expensive, fancy epilators around, some of which can be used both wet and dry. With any technology products, the more expensive it is the more features and advanced technology it has. Some of the more expensive ones have wider heads and better tweezers for a smoother finish. They also come with extra add-ons like a skin buffer or face epilator too. I'm now testing out the Braun Silk-Epil 9 which is their most advanced and newest addition and so far I'm loving it. It's still quite painful but easier to use, especially around the knee area and it picks up more hairs so speeds up the process.
I just love how if you see a hair, you can just grab the epilator, remove what you want and carry on with your day. It fits in better with my lifestyle and the results are amazing. I'm a convert.
Have you tried epilating?