GLOVE BOX BEAUTY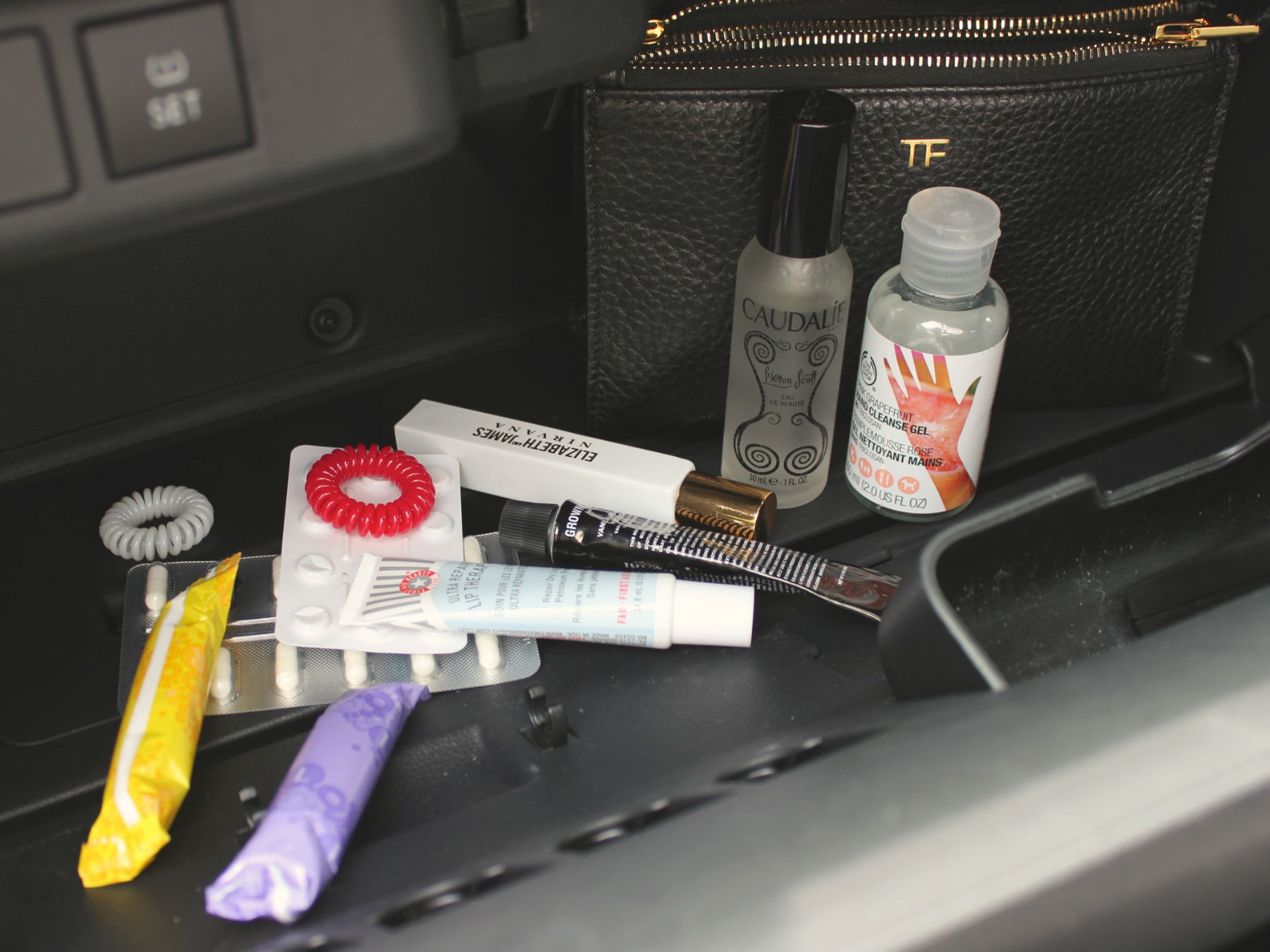 I've been keeping a small bag of beauty products in my handbag for years, but it had never really occurred to me to keep a stash in my car glove box too. It seems so obvious as I spend so much time in my car driving around London, so now I have a few essentials just in case I need them. It's not too dissimilar from my handbag stash, but let me talk you through what's currently inside my glove box…
There are a few motion sickness related products that I like to keep near by, Kwells pills which can be chewed or swallowed (very handy) and the Caudalie face mist which is great for relaxing and it helps me with nausea. I have so many of The Body Shop Grapefruit hand sanitisers as they're my favourite so I always have one around. It's nice to have a hand cream too, it gives me something to do when I'm a passenger! This is my Grown Alchemist one but I'm not too fussy with hand creams and switch quite frequently. Hairbands for when I get stressed and want my hair out of my face, I am loving these Invisibobbles at the moment because they don't create any kinks in the hair and don't hurt when on your wrist.
I like to have some kind of perfume in case I'm going straight out and want to spruce up, this one is Elizabeth & James White Nirvana and I also keep some hay fever pills so that my eyes don't look quite so red and evil. Finally (apart from some essential lady accessories) I keep a lip balm and my current favourite is by First Aid Beauty and it's their Ultra Repair Lip Therapy.
Just another excuse to buy a makeup bag and fill it with random beauty bits really… You in?