THE SUNDAY SHAMPOO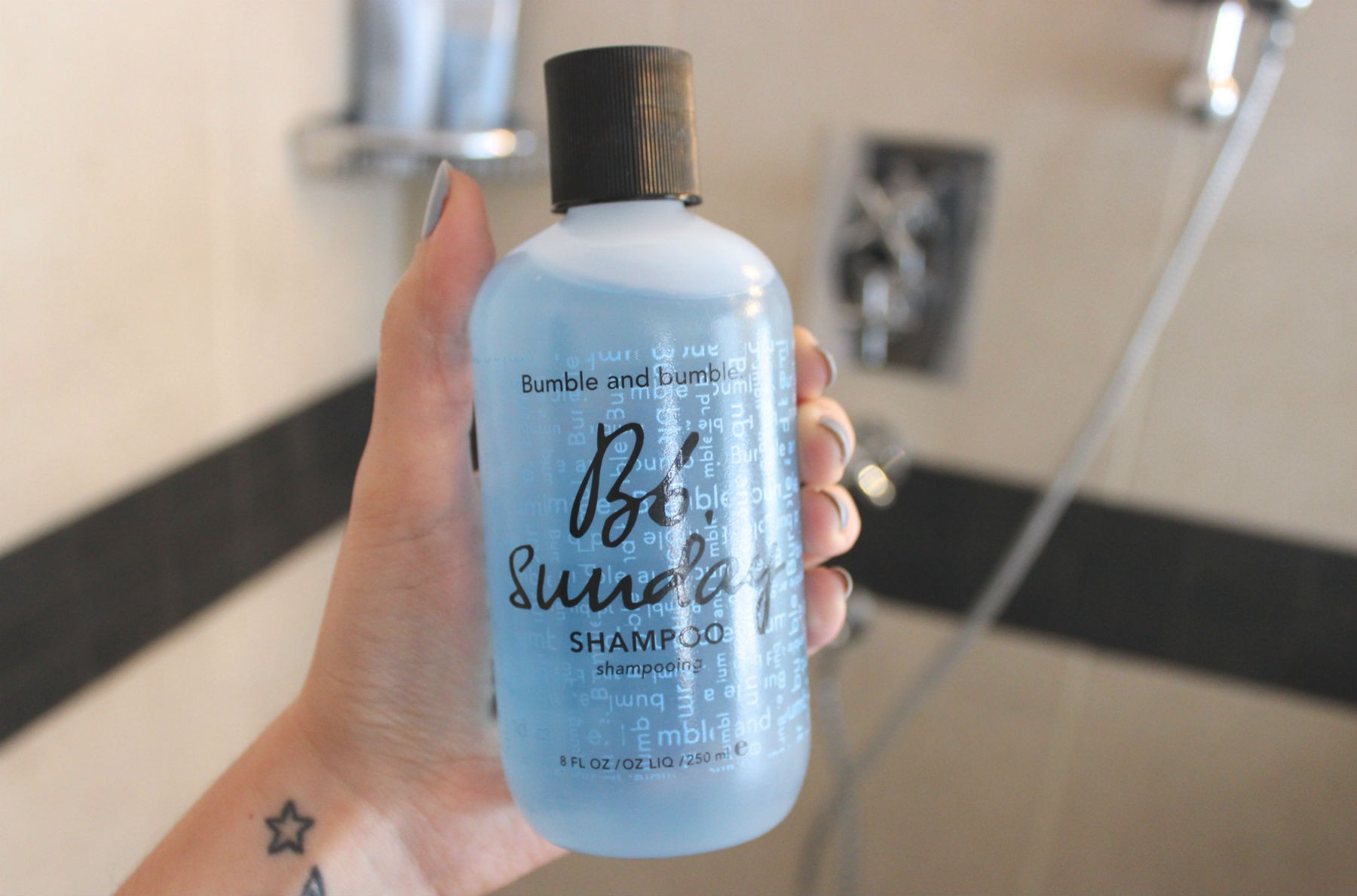 You know when no matter what you do or how long you stand under the shower or how little conditioner you use, your hair just never feels clean? Well even those of us with dry hair get that feeling every now and again. My hair hasn't felt clean for months and for someone who has to spend an hour straightening their hair after washing there is nothing more frustrating than washing and drying just to find a greasy head of hair. I avoided the Bumble & Bumble Sunday Shampoo for years as every would say, "oh no don't use on dry hair types" and I was worried it would completely strip it making it feel straw like. I tried the Ojon Cleansing Conditioner and really liked it but it wasn't a product I felt I could work into the roots which is where I really needed the cleanse. I recently read in Allure magazine that the Sunday Shampoo is in fact one of the more gentle clarifying shampoos on the market so I immediately added it back onto the wish list and picked it up in Paris a couple of weeks ago.
I wish I could actually use this every Sunday as the name suggests but I hate washing my hair so therefore would not ruin my perfectly good Sunday doing so. I will be using this every other or every third wash from now on as it was fab! I really worked it into the roots of the hair and then followed with a conditioner on the ends. It didn't strip or dry out my hair at all but it did give it that clarifying feeling and remove any excess product build up from all the masks and heat protectors I pile onto my hair.
I'm a convert and I'm annoyed it took me so long. If you have dry and damaged hair, do not be afraid of this shampoo. Use it sparingly but if you have product build up and you want fresh, clean hair… this needs to be added to your shower asap.