CEREAL KILLER CAFE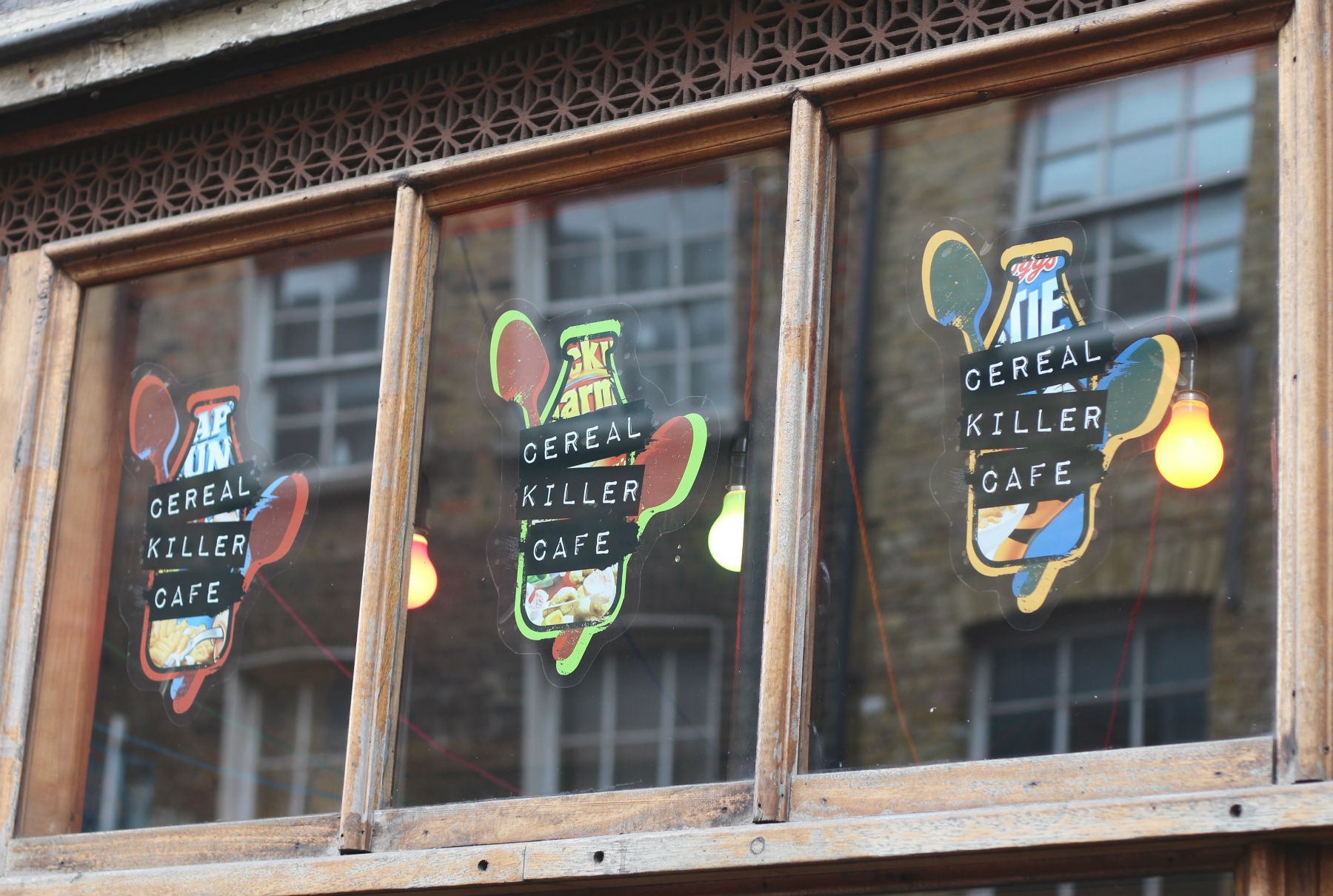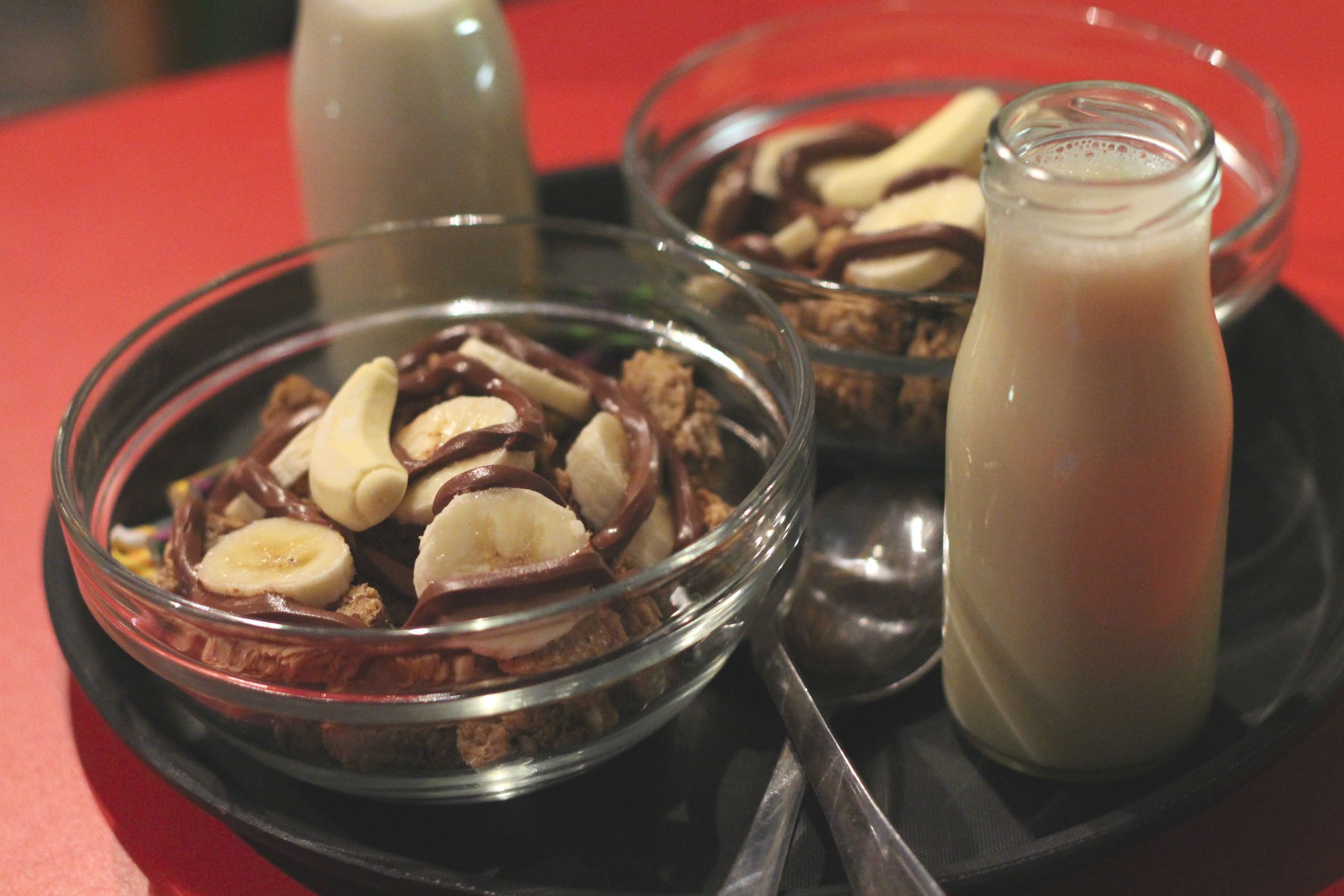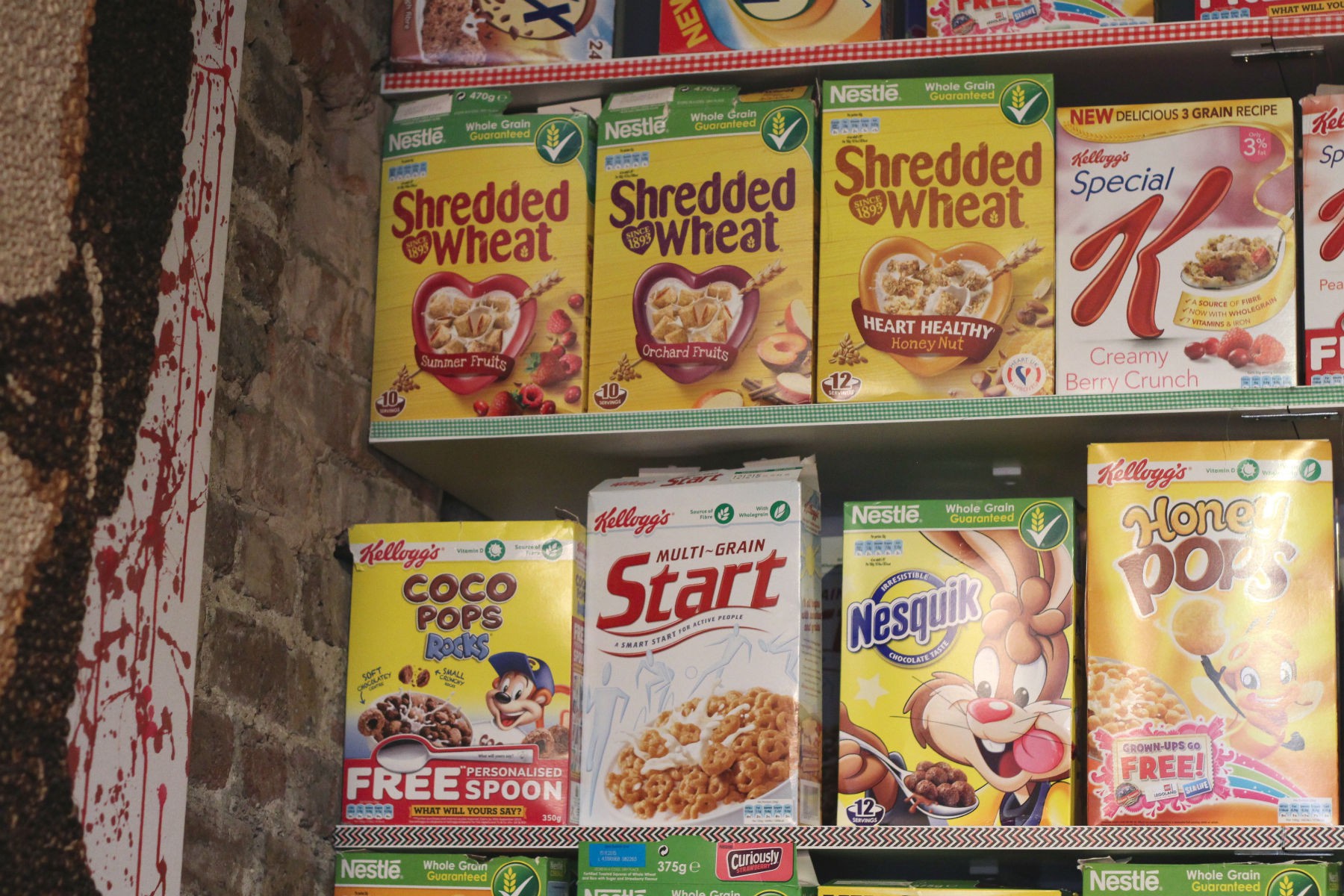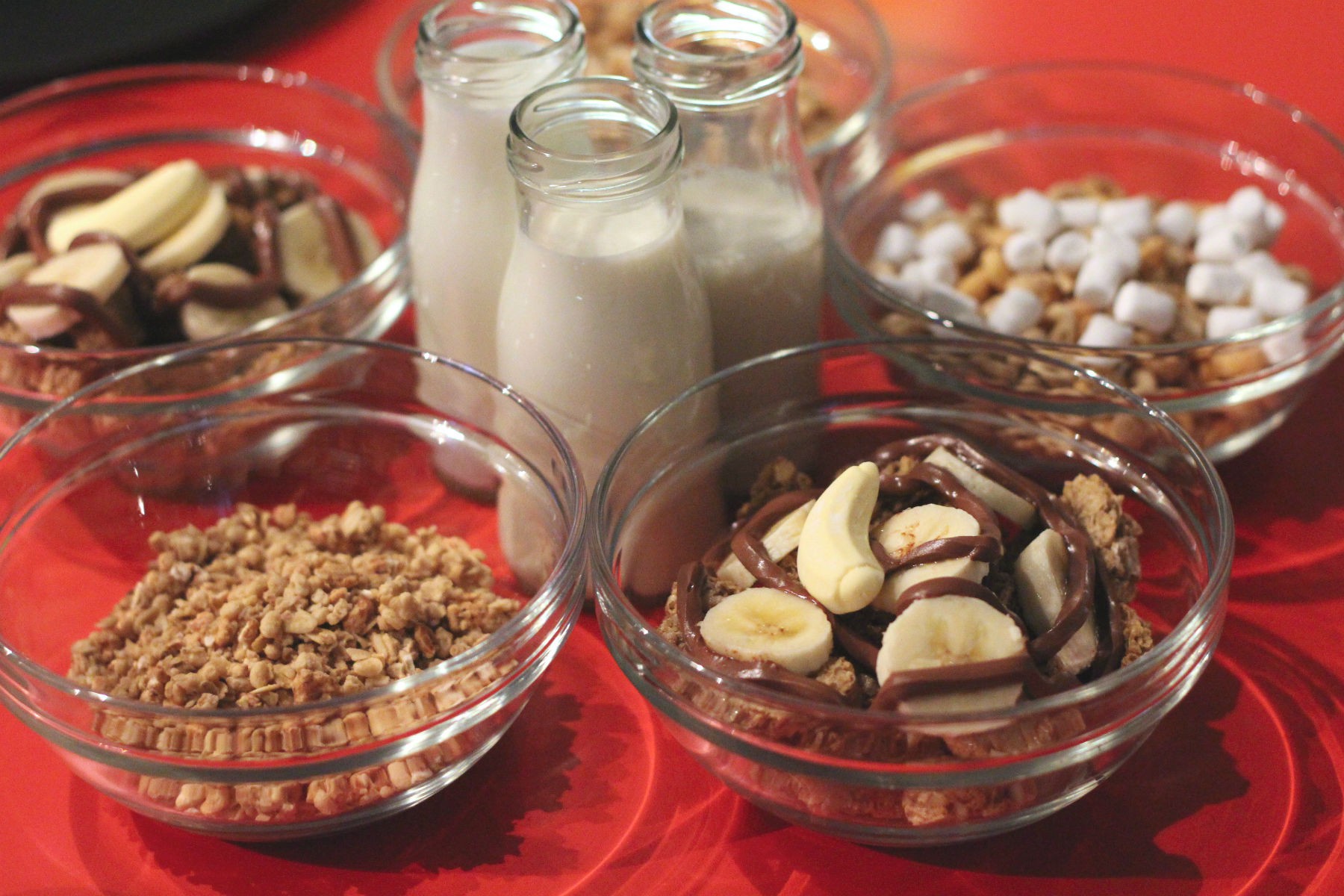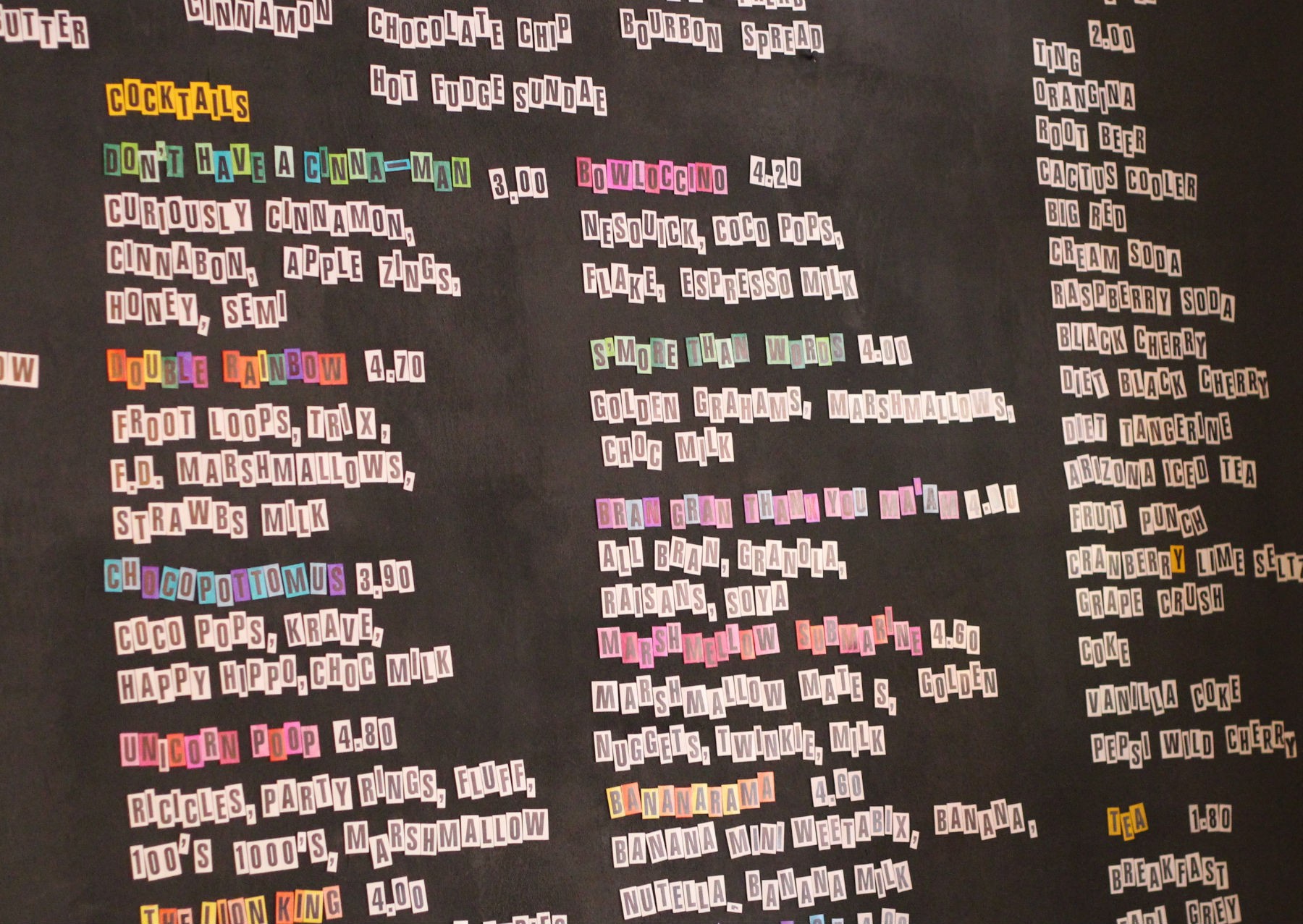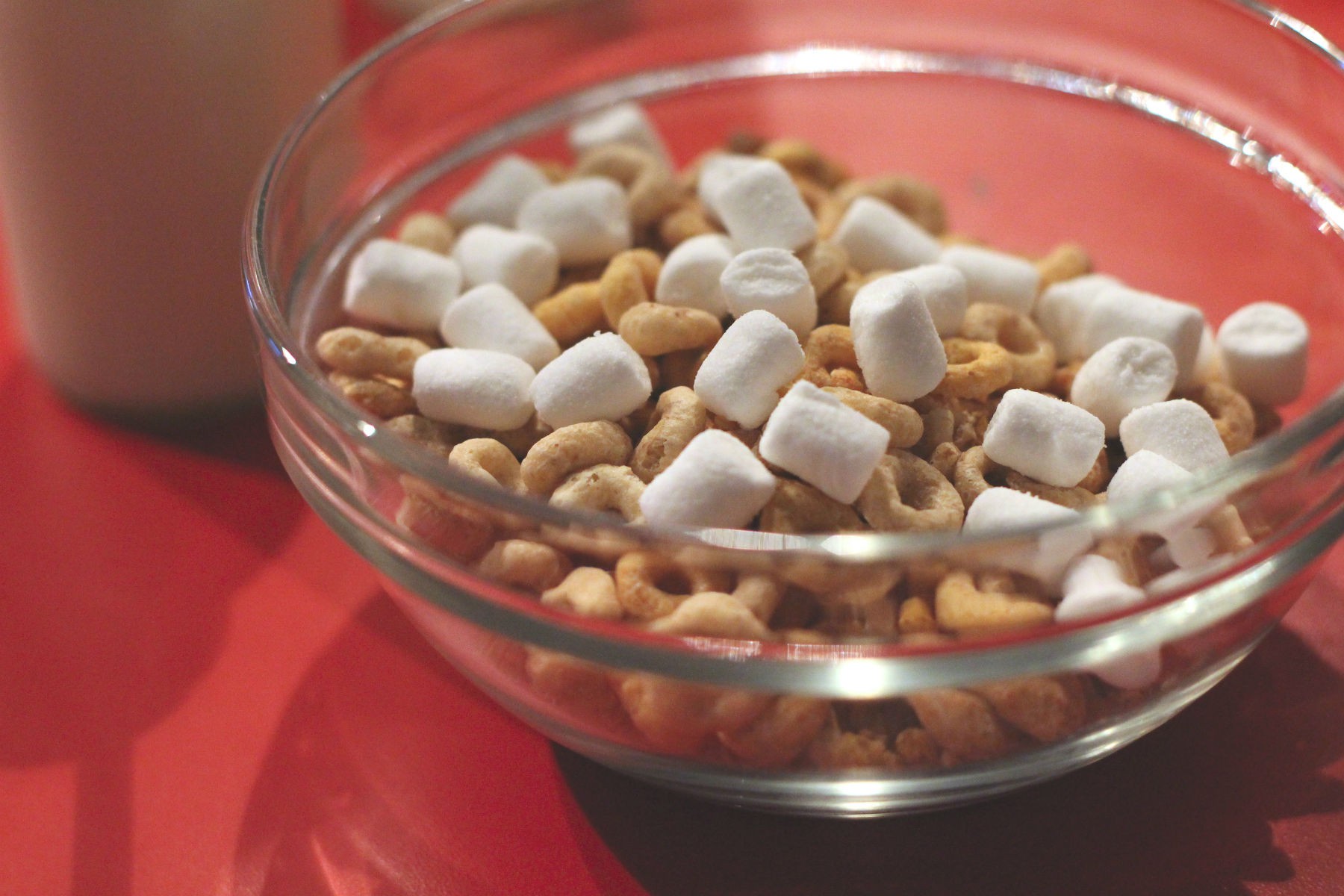 Last Saturday I spent the day in East London celebrating my friend's birthday and at his request we started the day at Cereal Killer Cafe. I'd never actually heard of it before but you know me, I'm always up for trying something new and a cereal cafe sounds both ridiculous and brilliant. The cafe was set up by two very trendy twins, Alan and Gary who apparently both dreamt up the cereal cafe idea and it really is as bonkers as you'd imagine.
The entire cafe is packed full of cereal and both 80s and 90s memorabilia. Old TVs playing Clarissa Explains It All and posters of Eternal, Backstreet Boys and All Saints. It basically looks like a throwback of my teenage bedroom. They have a ridiculous amount of cereal options, both UK and International so there are your standard Cheerios, Frosties and Crunchy Nut but there's also a huge list of cereals that I'd never heard of. You can have your cereal in small, medium or large and can pick from ten different types of milks to have with it. There are syrups you can add in and a huge range of incredible toppings to sprinkle on top. As well as cereal you can order pop tarts, cold and hot drinks and their famous cereal cocktails. So there's a lot going on…
You order, pay and then there's a small section of seating downstairs. It's fun, it's different and I'm glad we went but I'm not sure it's somewhere I'd go back to. Personally I'm not a huge cereal lover anyway and I think Cereal Killer Cafe is for the serious cereal fans that want to discover new types or old favourites that are hard to find. It's fun but the queue is seriously long so don't even think about going on a weekend at prime time. It's quite gimmicky, but of course it is, it's a cereal cafe! I think if you know what you're getting, you're prepared to queue and won't get annoyed paying over the odds for a bowl of cereal, then it's worth heading over with some friends and enjoying a good bowl of cereal.
Oh London, you do come up with some funny concepts. So what do you guys think?