VALENTINE'S NAILS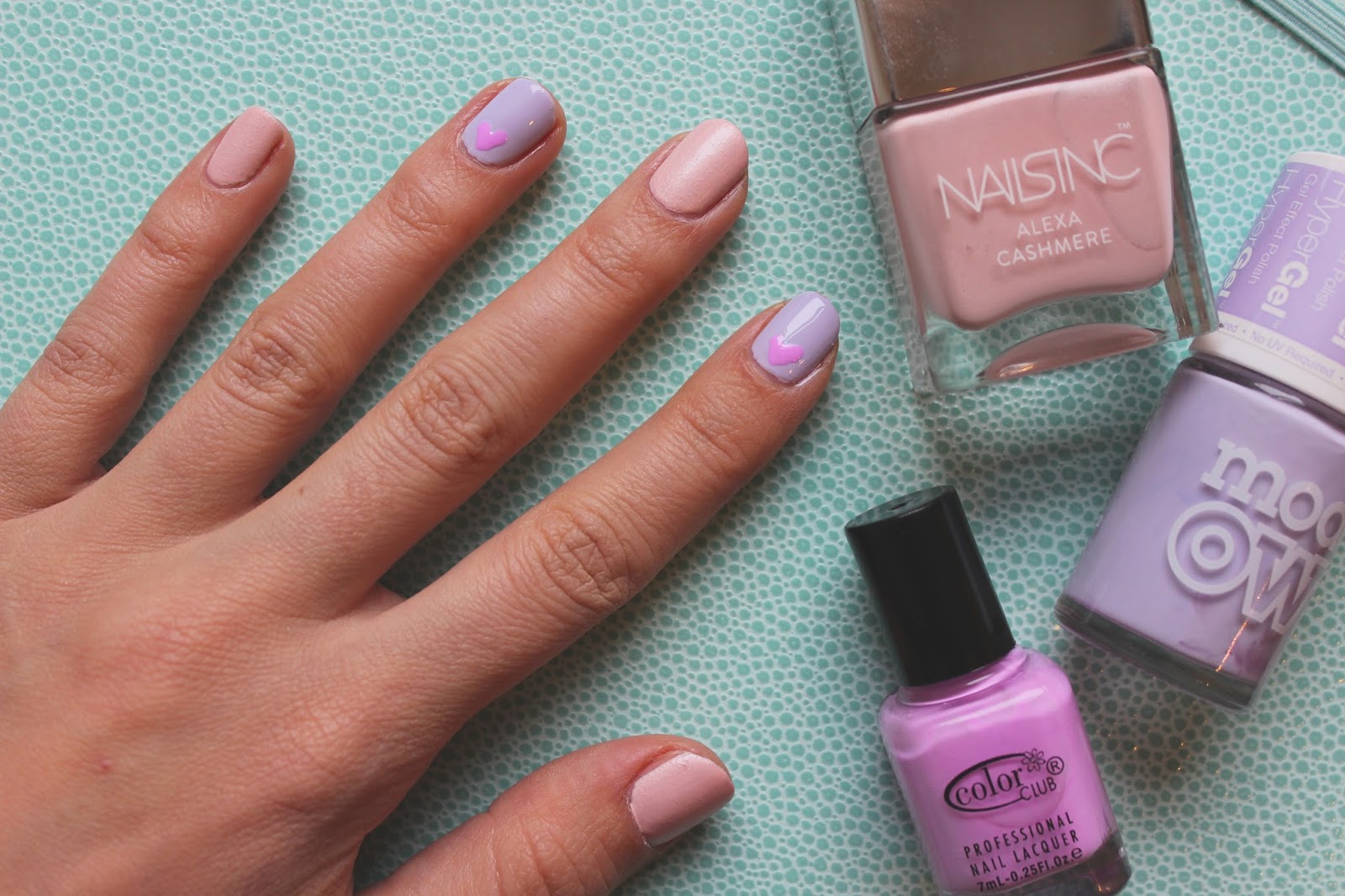 I wanted to do Valentine's nails for this week's post ahead of 14th Feb. I don't actually celebrate the day in any way but you know how I feel about my nails and I love to dress them up for any occasion!
Red hearts seemed too obvious so after a bit of playing around I settled on a purple and pink pastel look. For the nail colour I alternated between Nails Inc Alexa Cashmere and Models Own Lilac Sheen Hyper Gel. Alexa Cashmere is a pearlescent soft pink and Lilac Sheen is an opaque pastel purple. On the purple nails I drew a tiny pink heart using a Bourjois dotting tool and the Colour Club purple nail lacquer.
When doing the heart try not to physically draw a heart like you would with a pen, instead use 4 dots to define the edge and fill in with smaller dots (like dot to dot!).
It think the design is cute, fun and perfect for V-Day! What do you think? Will you give them a go?