Wear Life Eats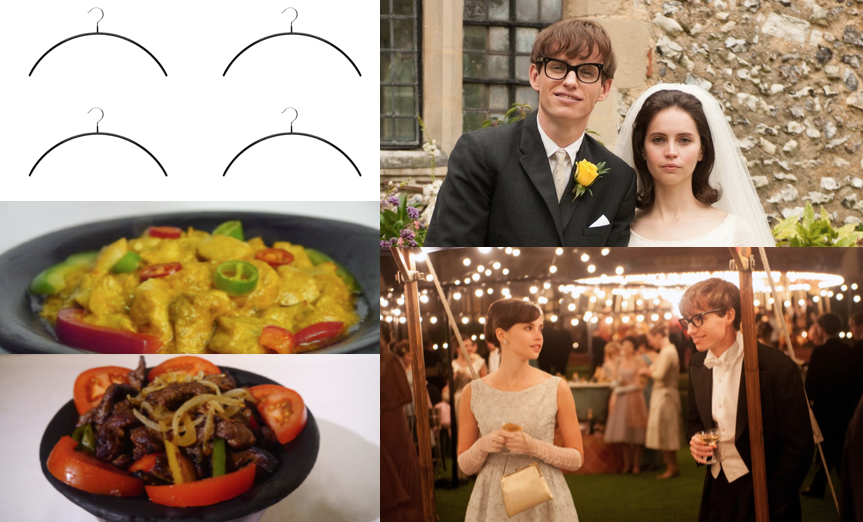 WEAR //
This isn't really something I've been wearing but since clearing out my wardrobe at the end of December I have fallen back in love with my non-slip hangers. Almost all of my clothes get hung up now instead of hidden away in drawers and these hangers make it so easy. Especially if you, like me, wear quite loose oversized tops these hangers do what it says on the tin and stops them slipping off and getting lost on the floor of your wardrobe. I'm stocking up from Morplan and the trouser ones are great too!
LIFE //
I haven't been to the cinema in ages so last weekend my friends and I went to see "The Theory of Everything" because it had good reviews and the fit one from Les Mis was in it (not gonna lie, that's genuinely what I said!). The film is about Steven Hawkin, his life, his love and his story. It's incredibly difficult to make a film based on real people, especially when they are both still alive but I was so impressed with the film, I thought it was incredible. I (like a lot of people I'm sure) quite ignorantly didn't know much about Steven Hawkin and it was amazing to learn about his story from University onwards. Steven and Jane the main characters are both inspiring people and they were played so perfectly by Eddie Redmayne and Felicity Jones (Carrie's twin). The scenes from the sixties were my favourite and I really enjoyed the styling. It's a film I would definitely recommend seeing but be prepared with tissues!
EATS //
This year my friends and I have a group new year's resolution and we came up with it together on New Year's Day. We want to, as a group, try a new type of cuisine every month. We've written our list month by month making sure to include interesting cuisines that we haven't already tried. So the first one up is Ethiopian and I can't wait! We've found this restaurant on recommendation but I wanted to ask you guys if you knew any other good Ethiopian restaurants in London? I might be asking for your recommendations every now and again, so be prepared! I'm really looking forward to trying some new cuisines.