THE MAKEUP ARTIST WISH LIST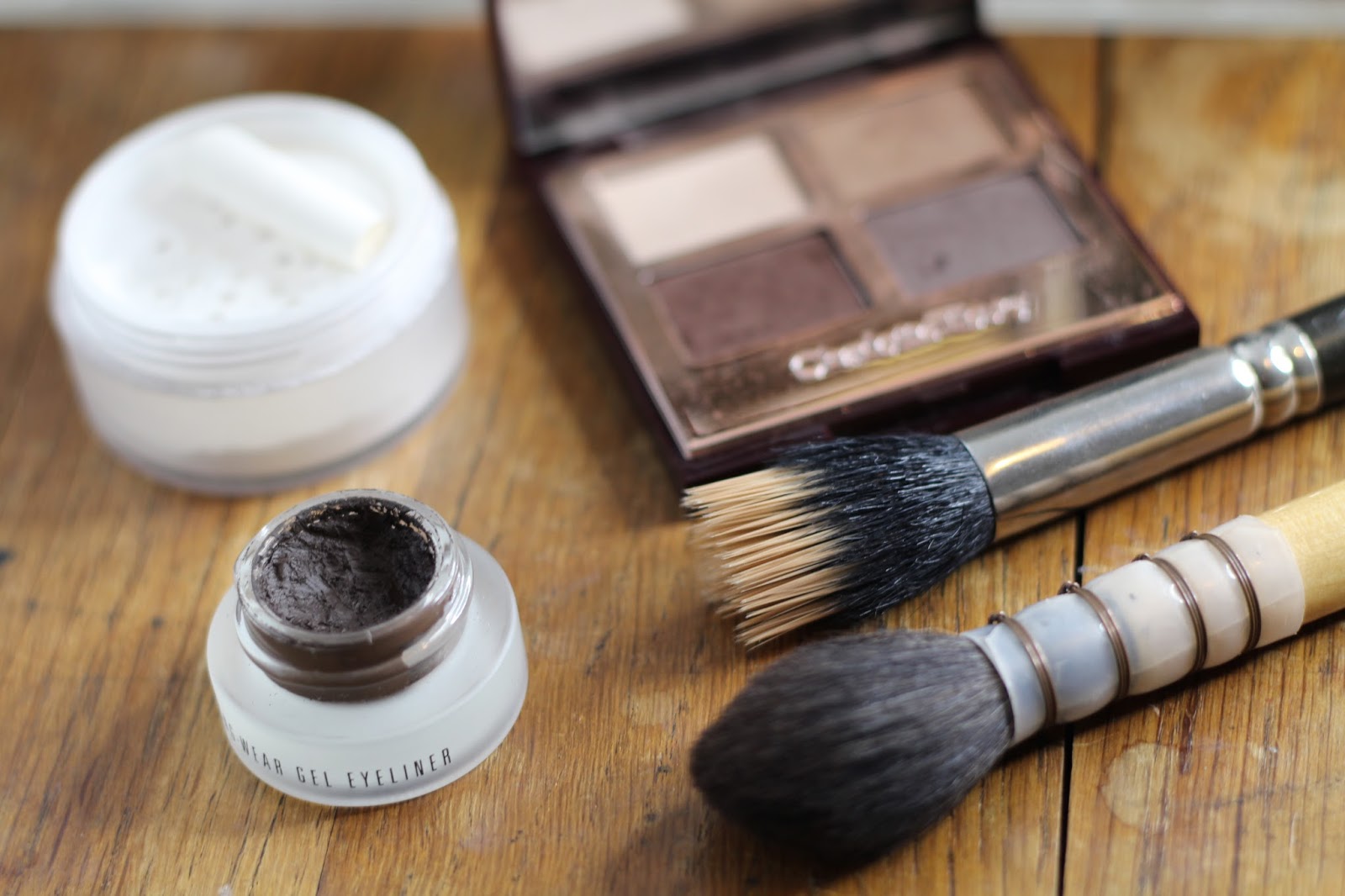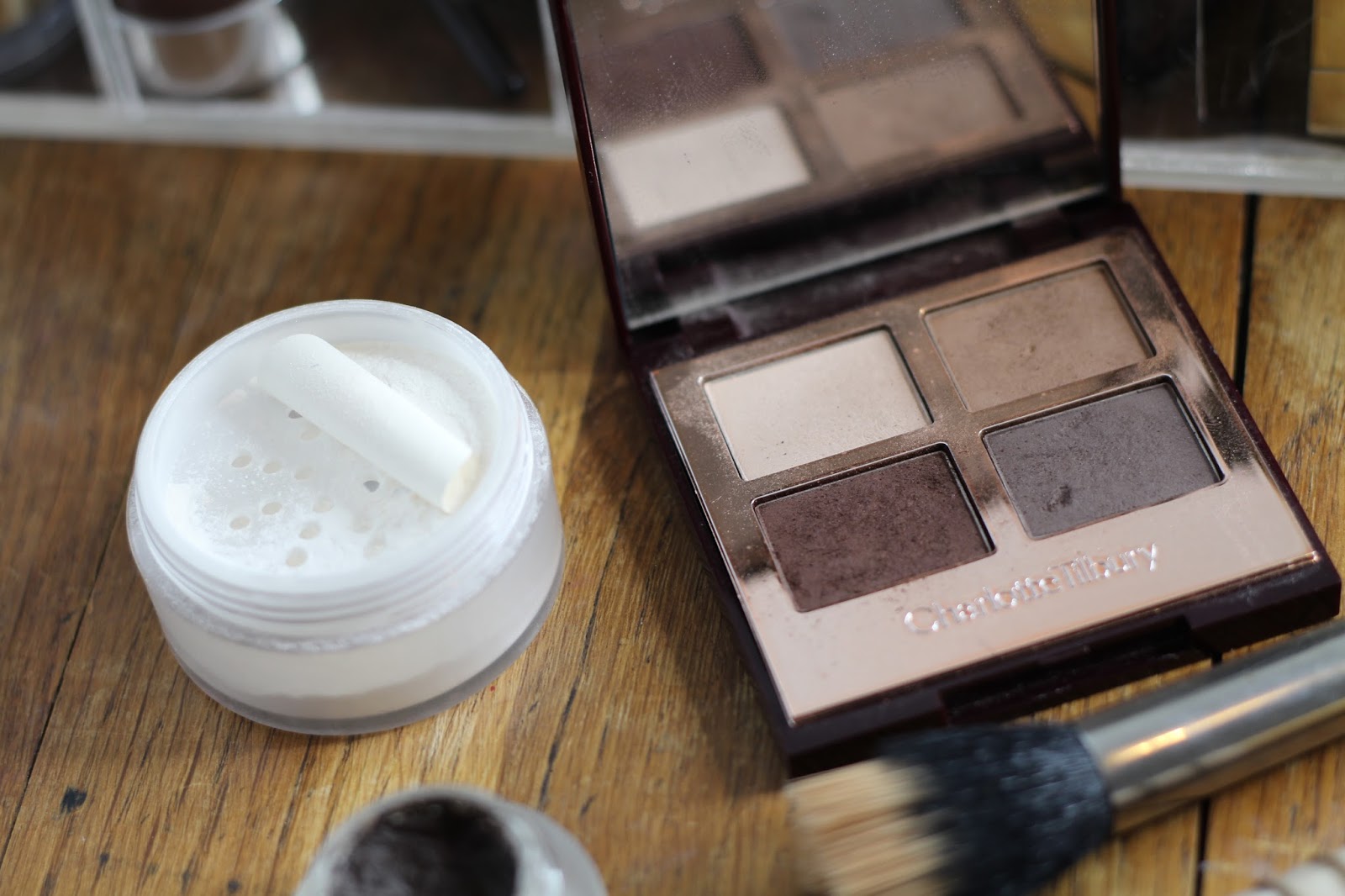 Last Wednesday I had the pleasure of catching up with Harriet Hadfield, the makeup artist from Harry Makes It Up. We met on set at the You Magazine cover shoot I did and after she told me about her new YouTube channel (and we bonded over our love of makeup) I offered up my face for one of her videos. I don't usually feel comfortable with other people doing my makeup but I loved the stuff she had in her makeup kit and I could see the beautiful makeup looks she was creating on the other girls. So we got together to film and that'll be coming on her channel soon.
Whilst I was there I couldn't help but snoop around her makeup collection and whilst I was supposed to be sitting still like a good model should I couldn't hide the excitement in my eyes every time she used a new product I haven't yet tried. So I came away from the day with a serious wish list and by the time you read this post I've probably bought it all!
I love almost everything I've tried from Charlotte Tilbury and I've always had my eye on the Sophisticate palette. Four beautiful, wearable mattes that can be built up for an intense smokey eye or worn in a really basic, everyday style. I completely fell in love with two of her brushes, the MAC 188 and a Japanese watercolour brush she picked up from an art store. So many of the top makeup brush brands are from Japan but they're so expensive to buy here and I'd never considered buying a paintbrush, which is pretty much exactly the same thing. The Japanese brushes used for watercolour painting are incredibly soft and really affordable. I'm definitely going to start hunting around art shops for one of my own.
When doing my eyes Harriet used one of the Bobbi Brown Gel Ink eyeliner pots which brought back some serious memories for me as I used to use the black one all the time. I stopped using it as it because it was a bit fiddly but after Harriet used Sepia Ink (a gorgeous brown) on me it made me want to get back into it and try using an angled brush instead of the Bobbi Brown brush they recommend with it. She created a simple soft flick that I definitely want to try and recreate. Finally, the Laura Mercier Secret Brightening Powder, which she used on a small Bobbi Brown eyeshadow brush just under the eyes and down the nose. It's a really nice, light, glow enhancing powder that also sets the makeup in place. I don't know if it was just the soft brush but something about that loose powder application made me add this product straight onto the list!
Warning, don't ever go near a makeup artists' kit. You'll want everything.