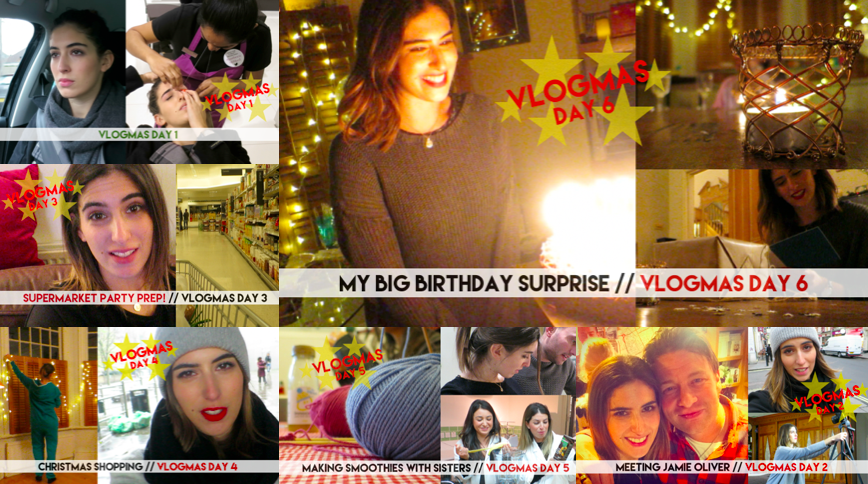 So I've now come to the end of week one of my first ever Vlogmas and man has it been a journey! Vlogging every single day is a very strange experience and I've found it comes with both challenges and rewards. Your comments have kept me powering through and it's been so nice to have fresh new comments to check every evening. At times I've felt quite exhausted and just can't be bothered to talk to a camera (if I'm honest) but at the end of every day I've been proud to produce a video to upload and share.
I hope you've liked week one so far, meeting Jamie Oliver was a huge highlight and of course celebrating an early birthday with my lovely friends. Here's a little roundup of my first six vlogs in case you missed any!
Let me know what you think so far and I'll see you tonight at 6.30pm for Vlogmas Day 7!