Rich's Men's Shopping Tips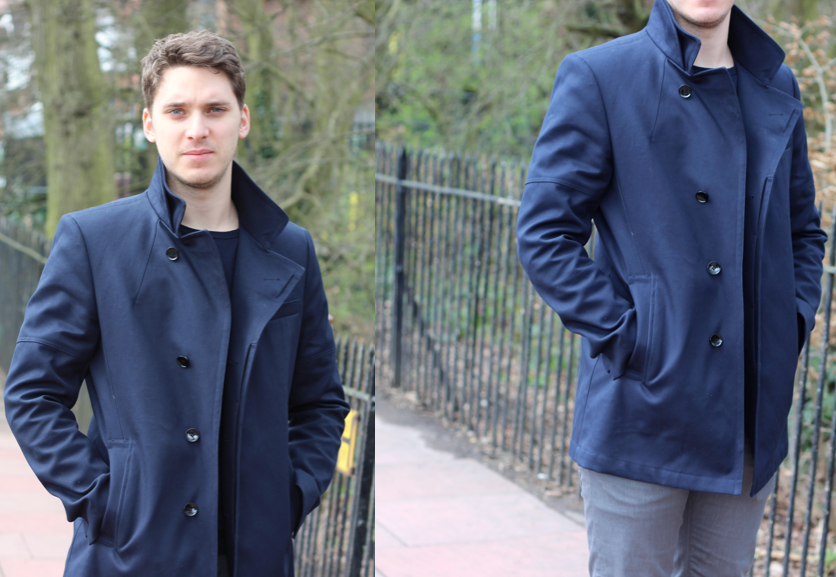 Today's style post is slightly different as I've roped in the boyfriend to give his top tips for men's style shopping. When I first met Rich he wasn't that interested in what he wore and bought most his clothes from River Island and Topman. In the past couple of years I think he's got more into finding high quality clothes that fit well and although he likes to have someone with him for their opinion, he knows what suits him and how he likes clothes to fit.
So Rich gave me all his top tips, where he likes to shop and why. Here we go…
For t-shirts //
He wears t-shirts almost every day, whether it's under a smart sweater or casually with jeans. For basic under £10 tees he goes to GAP for a quick fix. For something a bit more 'special' he'll go to All Saints. The All Saints t-shirts are quite a bit more pricey at about £30-40 but the quality and fit is really nice. They do sales quite regularly so he usually picks up a few when there's a deal. His recent discovery (following my obsession) is COS which is disguised as an expensive store but is actually more affordable than it's competitors. Some of their t-shirts are only £12 and they have a lovely feel and fit.
For jeans //
For a guy, if you don't have skinny legs and a small bum it's pretty hard to find decent jeans without having to spend hundreds on pounds. What Rich looks for in his jeans is for them to be wider around his thighs but tapered towards the ankles. After months of searching he's found that Lee and Nudie Jeans are his best bet! They both do slim fit without being too skinny and the high quality means they last well throughout the seasons. Uniqlo jeans are cheaper in price and also have a slight stretch to them making them very comfortable!
For jumpers & shirts //
There's only one answer for this one… Uniqlo. They do such simple designs and although it doesn't really do it for me, it's perfect for Rich. They have a huge range of plain sweaters that he wears most days for work. They also do cottons shirts in slim fit, which is something he always looks for. The materials are really nice and breathable and the prices are very reasonable.
For shoes //
Rich has never been that committed to any shoe shop but recently he's favoured Dune and Clarks over any others. His priorities (like mine) are comfort and quality and he doesn't tend to ever spend over £70/80 on shoes. He recently bought some great brown winter boots from Clarks for £70 and some brogues from Dune that go with anything!
For suits //
As much as he'd love to buy a designer suit (and one day he will!) the Marks & Spencer Autograph range always saves the day a week before a wedding or job interview. Their suits are good value and for the amount of time he needs to wear one, it's perfect.
For smart wear & coats //
Rich has had his Superdry coat for years and he also has a waterproof from Pull & Bear but last year he invested in a smarter coat from Reiss and it's probably his favourite thing in his wardrobe. It fits perfectly and smartens up any outfit! It was pricier than he'd usually spend at about £200 (we didn't eat out that month) but it has lasted so well and he still loves it and wears it all the time.
So who would have thought eh? Rich is just full of fashion tips! Hopefully your man/brother/mate will find this post helpful. Let me know if they did!