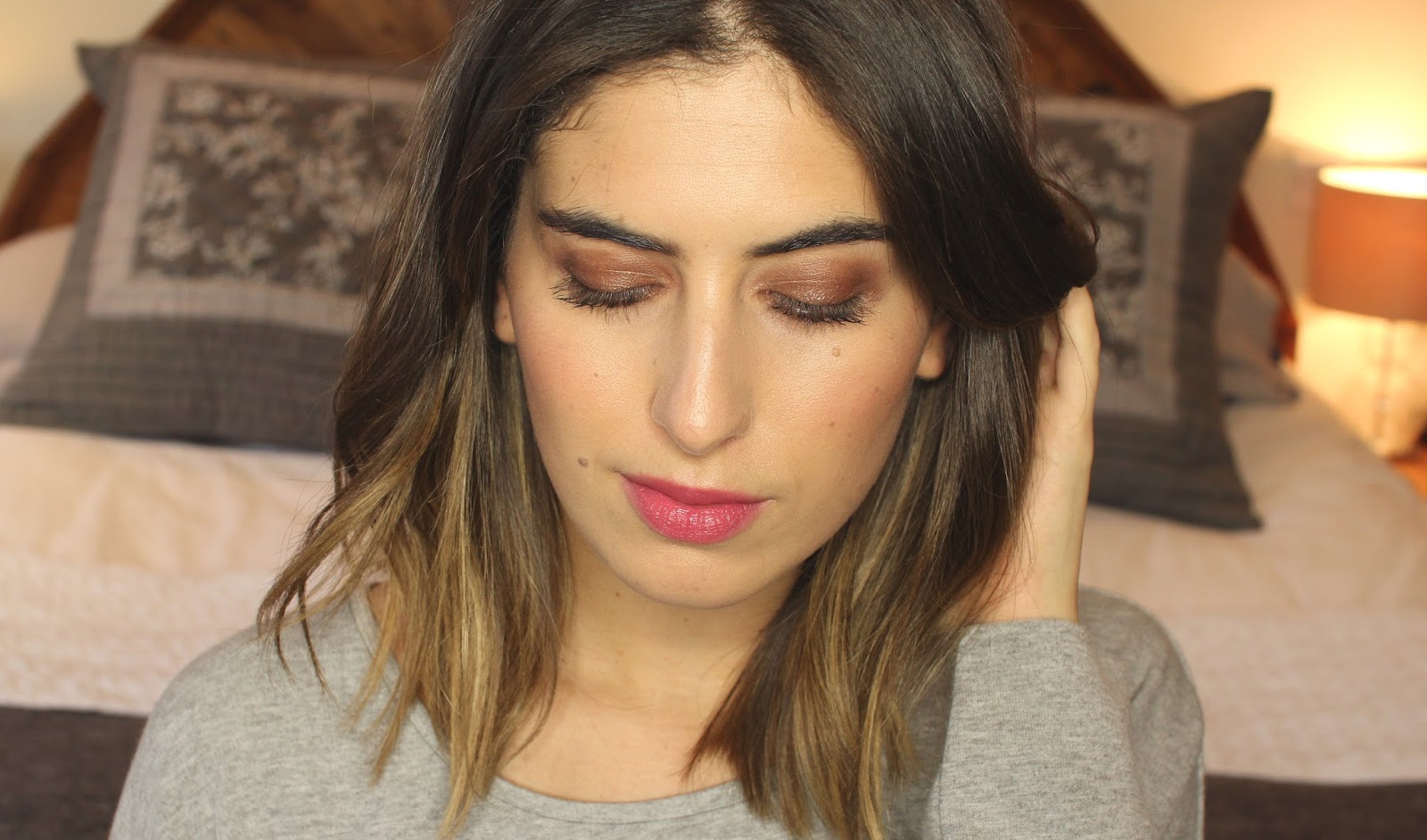 A combo that I always seem to go back to is gold eyes and pink lips. I'm usually more of a red or berry lip gal but it's something about a gold lid that pairs so well with pink.
You can use any gold shadow and any pink lipstick you like but my favourite is MAC Woodwinked and MAC Lustering as they always go so perfectly together. A shade like Woodwinked requires minimal effort, I simply used it alone both on the lids and under the eye and blending out the edges. Lustering is a really easy to wear pink as it's moisturising and feels almost like a lip butter when it's on the lips. It's a shade that doesn't get talked about much but is definitely in my top MAC picks.
At this time of year all I want to do is wear gold eyeshadow, so it's nice to have a lipstick I know I can just grab and go.