Ballymaloe's Red quinoa tabbouleh with toasted pine nuts and pomegranate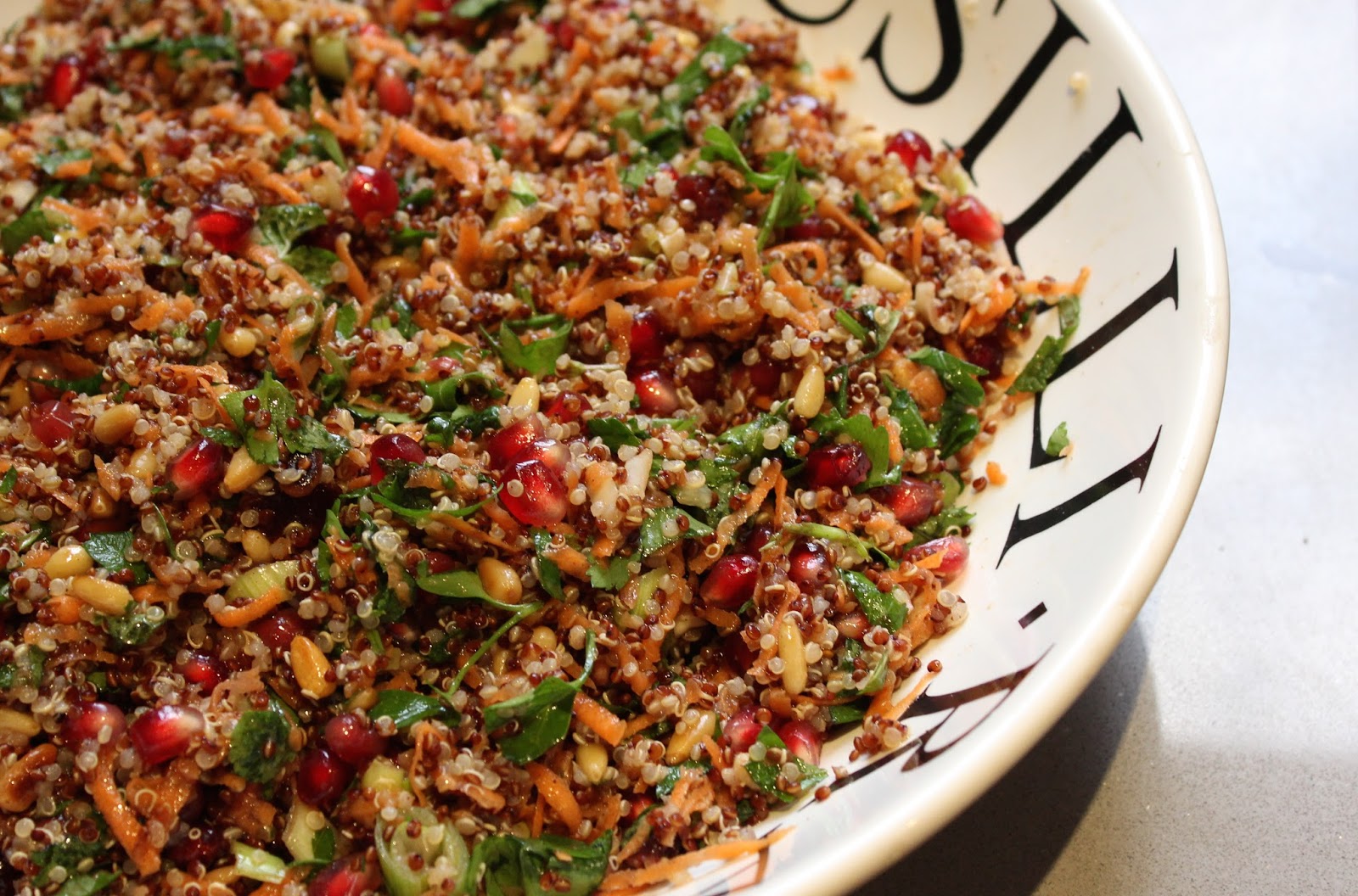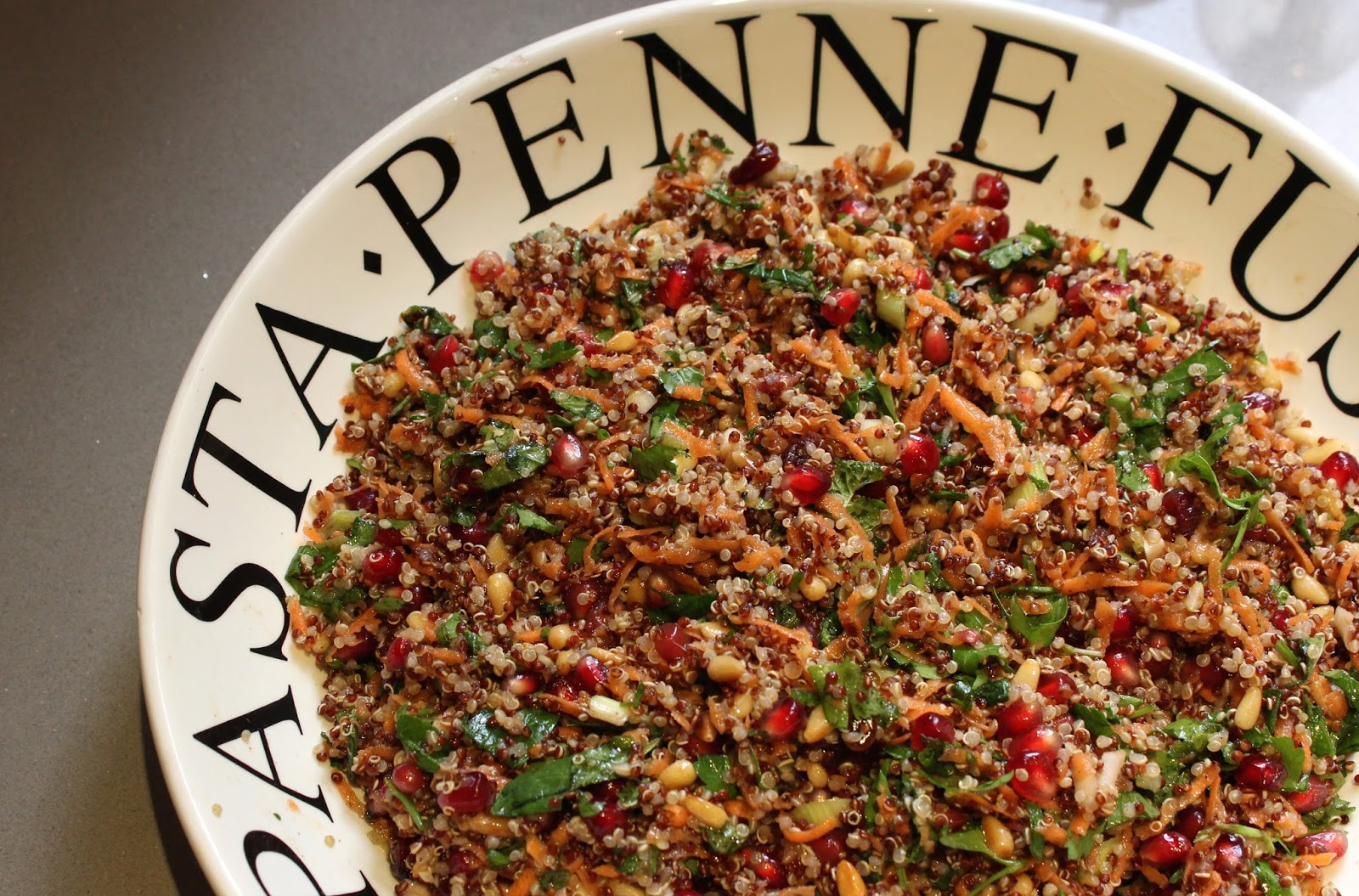 Now this is no creation of mine unfortunately, but after my birthday vlog last week I've had a lot of requests to share this recipe. It's one we found in the Times Magazine a long time ago and have re-used many, many times.
It's easy for non-chefs like me to make, it looks really impressive and the gentle touch of spice makes it the perfect cold Christmas salad. So here's the recipe and let me know if you end up making it – I'd love to know what you think!
Ingredients
25g freshly chopped flat-leaf parsley, stalks removed
25g freshly chopped mint, stalks removed
Seeds of one pomegranate (or 2 packets of ready to eat pomegranate seeds)
110g spring onions, white and green parts chopped
75g pine nuts, toasted in a dry frying pan with no oil over a medium heat until lightly browned – (keep them moving or they will burn)
2 medium carrots, peeled and coarsely grated
1 and a half tsp ground cinnamon
1 scant tsp of ground allspice
For the dressing
50ml fruity extra virgin olive oil
Sea salt and black pepper
Serves 8
Preparation Time: 30 mins
Cooking Time: 20 mins
1. Rinse the quinoa in a sieve under cold running water for 2-3 minutes to remove the natural butter outer coating. Put the quinoa and salt in a saucepan with a tight-fitting lid and cover with the carefully measured cold water.
2. Bring to the boil, reduce the heat to very low, and cook for 12 minutes covered, or until the grain is tender.
3. Remove the pan from the heat, keeping the lid on the pan and set aside to steam for a further 10 minutes to fluff up the quinoa.
4. To make the dressing, mix the olive oil, lemon juice and honey in a jar and season to taste.
5. To serve, add the remaining ingredients to the warm quinoa and pour over the dressing. Mix well and season with freshly ground black pepper and a little more salt if necessary.
Serve with grilled fish, chicken, lamb or chickpeas – or I like to eat it just by itself!
Recipe taken from the Time Magazine, originally from Darina Allen's book '30 years of Ballymaloe'