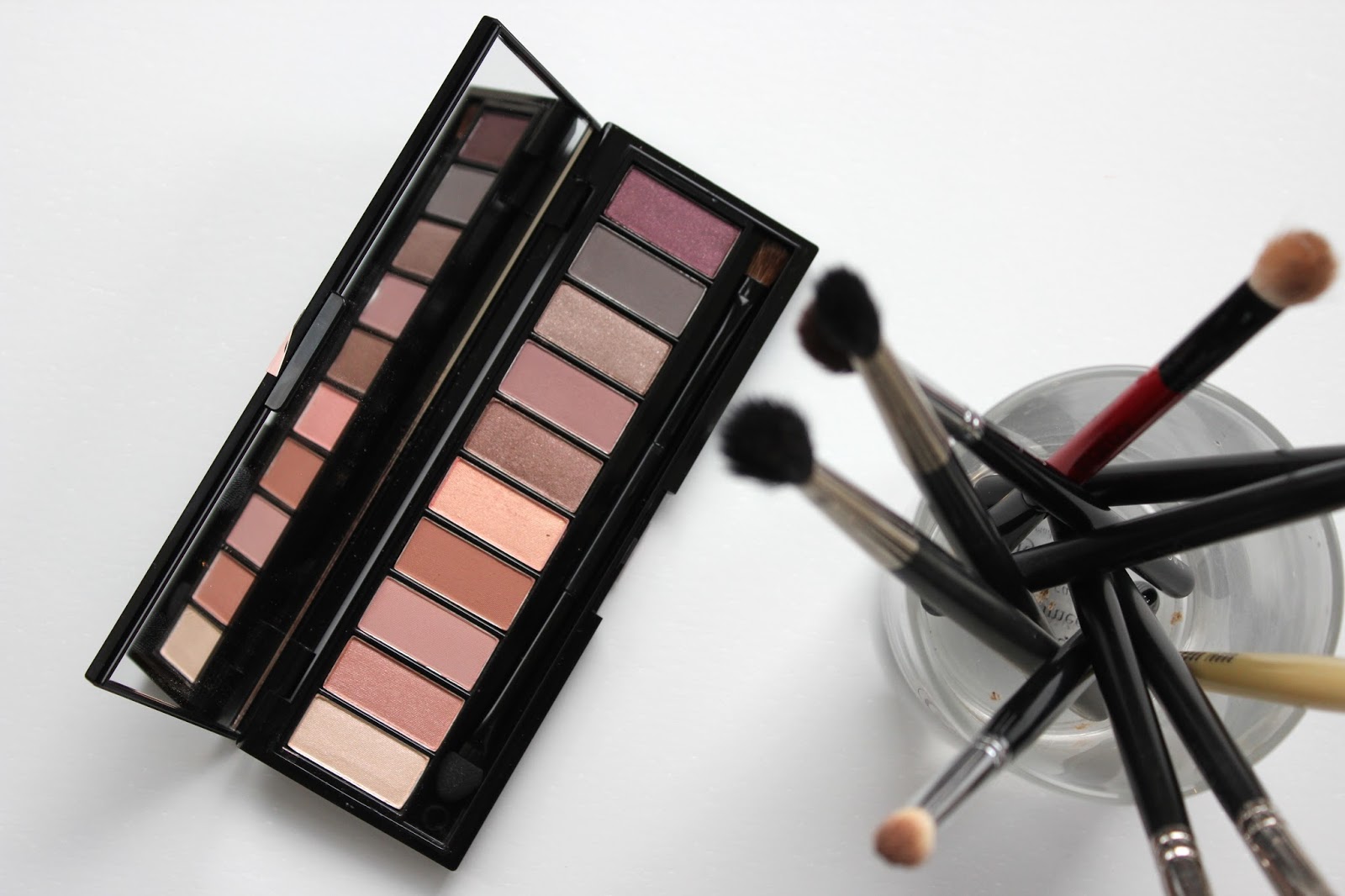 When browsing Boots last week I spotted one lonely L'Oreal 'La Palette Nude' sitting by itself… it would have been rude to leave it there alone, right?
It's great to see the high street brands get involved with the nude palette trend. I always think there's room for more! There are already others on the high street but most are smaller quads and none have really blown me away. This one stood out to me though as it's a really decent size with 10 wearable shades and no dodgy pink or blue in sight. There's a nice mix of shimmers and mattes, the light isn't too light and the dark isn't too dark. It all just seems a little perfect.
I'd say this is one of the least scary palettes I've come across. What I mean by that is it's kind of hard to go wrong with it. All the shades have decent pigmentation (the shimmers slightly more) but they are very light compared to other shadows I own. When you swatch it with your finger hardly anything shows up, but using a blending brush they look really pretty on the lid. Normally I would say it's a bit disappointing that they're not creamier or more buttery in texture, but I think it's quite nice to have a fool-proof palette for those who are less brave with eyeshadow.
It's really easy to apply a shimmer all over the lid and then blend a matte into the crease. The darker two shades at the end work nicely in the outer corners, but again aren't too dark so they're easy to experiment with.
The palette is £14.99, so it's not cheap but then I think it's probably the most impressive nude palette for that price. It's the sort of palette I'd recommend to a friend who wants to wear eyeshadow but isn't a pro and finds it a bit overwhelming. I also think this would be a great one to take away on a trip! I'm wearing the shadows in my new video tonight so keep an eye out for that and let me know what you think.
Does this palette take your fancy?