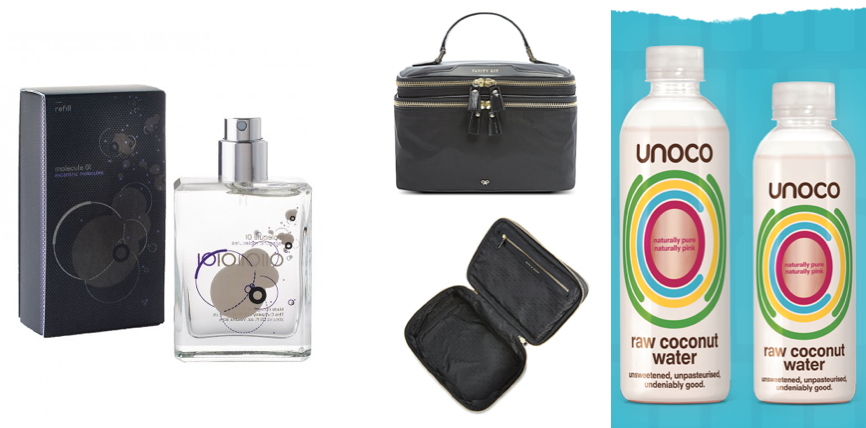 WEAR //
Now that it's officially Autumn I automatically reached for my favourite Autumn fragrance, Escentric Molecules Molecule 01. I've used what little bit I had left from last year and so I've already ordered a brand new refill from Cult Beauty. It's such a unique, quite masculine scent and I get gushing compliments every time I wear it. It's definitely my most special fragrance, I love it.
LIFE //
I'm off on another short trip soon and despite having a giant box full of makeup bags I still feel like I haven't found the perfect travel vanity case. This one from Anya Hindmarsh is beautiful and completely perfect, but obviously it's far out of my price range. If any of you know of a more affordable vanity case that has a big middle section and also a section like this one for makeup and brushes, please do let me know!
EATS //
I've never really been a fan of coconut water because I'd only ever tried Vitacoco and personally I find it has a strange after taste. But I like the idea of coconut water and it's extreme hydrating benefits, so I've been trying loads of different brands. My favourite one is by Unoco, they use the water from young green coconuts. It's naturally pink and has a natural sweet taste to it that I love. It's extremely refreshing and has no nasties in it – definitely one to try!
So that's all for this week's WLE. Have a good weekend!