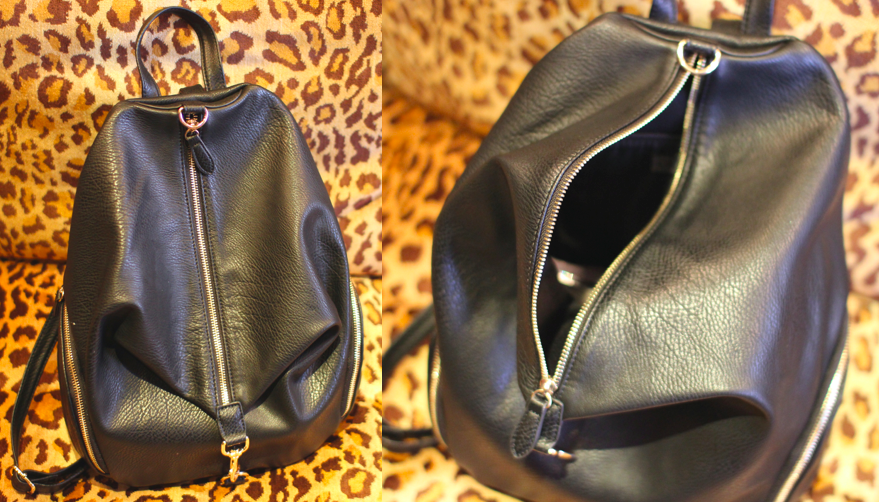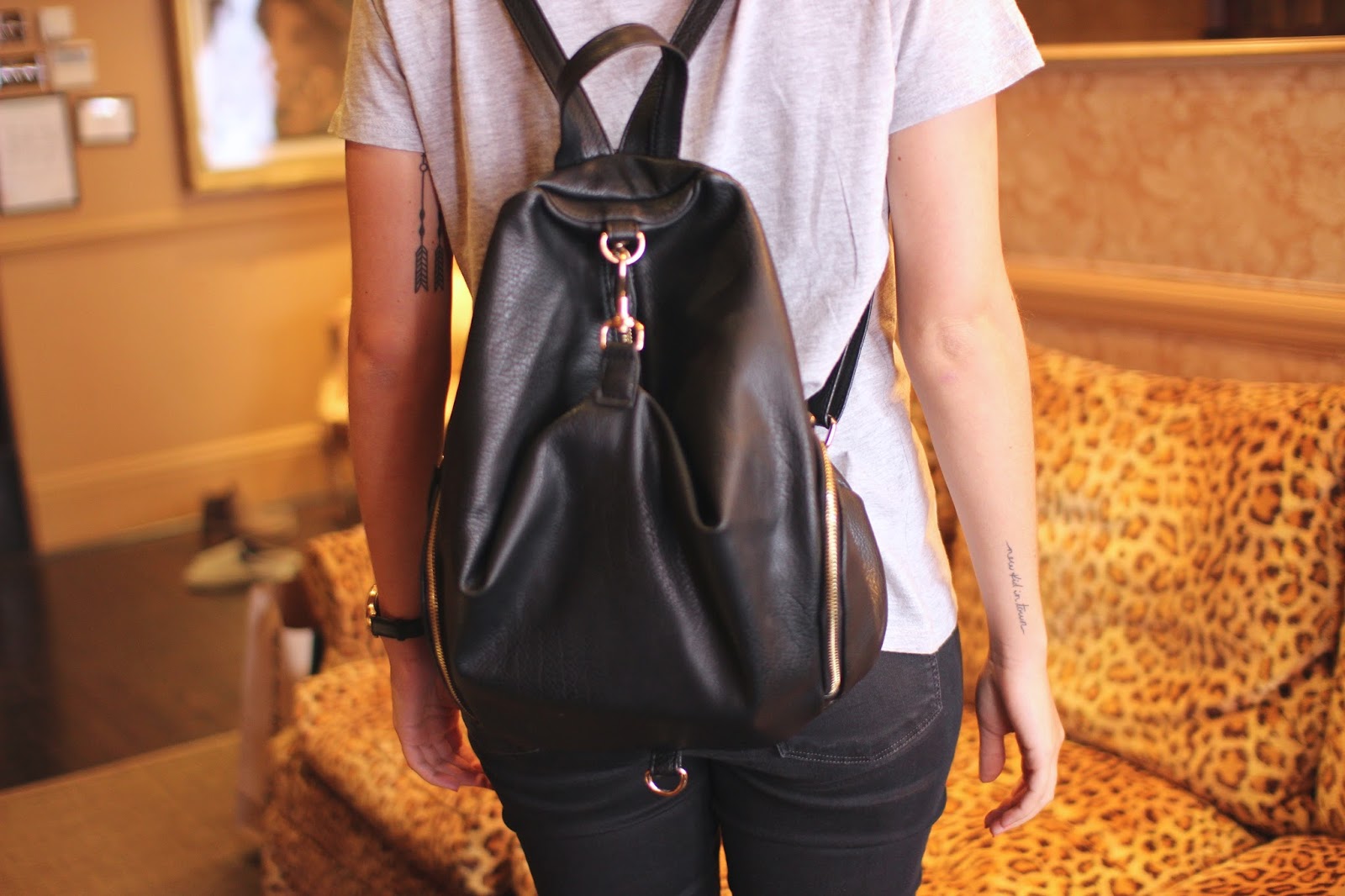 I haven't owned a backpack since my navy blue, incredibly boring JanSport school bag. They've been 'back in style' for a while now and although I was happy to see them return, I couldn't find one that was right for me. Living in London means I always have to think about the safety of my handbags and backpacks never really passed the safety test.
Last week I stumbled across this one in Urban Outfitters and fell in love. It's different to most that I've seen and the way it does up with a clip and a zip makes it that little bit safer when on your back. It's not leather, but the quality is great and really durable. You can do it up two ways, clipped up or clipped down to reveal the zip.
I also like how you can wear it with both straps on or for something more casual you can wear it on one shoulder.
This is going to be my Autumn accessory love for sure! What do you think?